---
MAXIM GORKY'S PLAY THE LOWER DEPTHS DIRECTED BY ANA ĐORĐEVIĆ PREMIERES ON THE "RAŠA PLAOVIĆ" STAGE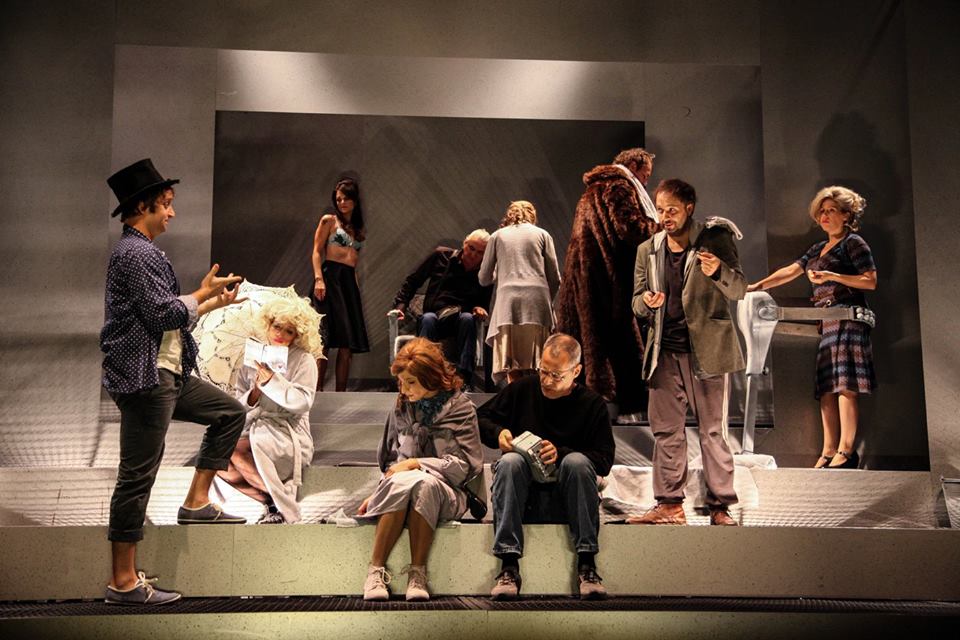 The Lower Depths by Maxim Gorky, directed and adapted by Ana Đorđević, premiered on the "Raša Plaović" Stage on Saturday, 3rd October.
When the premiere ended, the cast was awarded with a strong applause for its inspired performance; during one hour and 35 min. of performance, they interpreted an arduous and gloomy story about poor people dwelling on social margins.
The Lower Depths had its world premiere in 1902. For the first time in European dramaturgy conflicts and plot are portrayed by broken people helplessly residing at the bottom of society, the people who represent the lowest sediment of society.
The play has been produced three times in the National Theatre; the previous inscenation, which took place on 17th February 1985 was directed by Cisana Murusidze.
Three decades later, in her first production for the National Theatre, Ana Đorđević directs the shortened and modernized text which loses nothing in its all-time significance and confirms philosophical and sociological aspects of this famous Russian classical piece.
The cast: Gojko Baletić (Mikhail Ivanov Kostoloff), Sonja Kolačarić (Vassilisa Karpovna), Kalina Kovačević (Natasha), Aleksandar Srećković (Vaska Pepel), Milena Đorđević (Anna), Vanja Ejdus (Nastya), Zlatija Ivanović (Kvashnya), Darko Tomović (Kleeshtsh), Nemanja Oliverić (Satine), Andrej Šepetkovski (The Actor), Miloš Đorđević (The Baron) and Tanasije Uzunović (Luka)
Slavko Milanović is the dramaturge, Dragana Macan designs the set and Lana Cvijanović designs the costumes.
The production team also includes Vladimir Petričević (Sound Design), Dejan Sredojević (Stage Speech), Ivana Nenadović (Executive Producer), Tara Manić (Assistant Stage Director) and Jasna Saramandić (Assistant Set Designer).
Natalija Ignjić is the Organiser, Sanja Ugrinić Mimica is the Stage Manager and Jelena Halupa the Prompter.
Milan Đoković translated the Gorky's play, written in 1901.
M.B.
Click HERE to see the photographs