---
A JUBILEE 50TH PERFORMANCE OF THE IMPORTANCE OF BEING EARNEST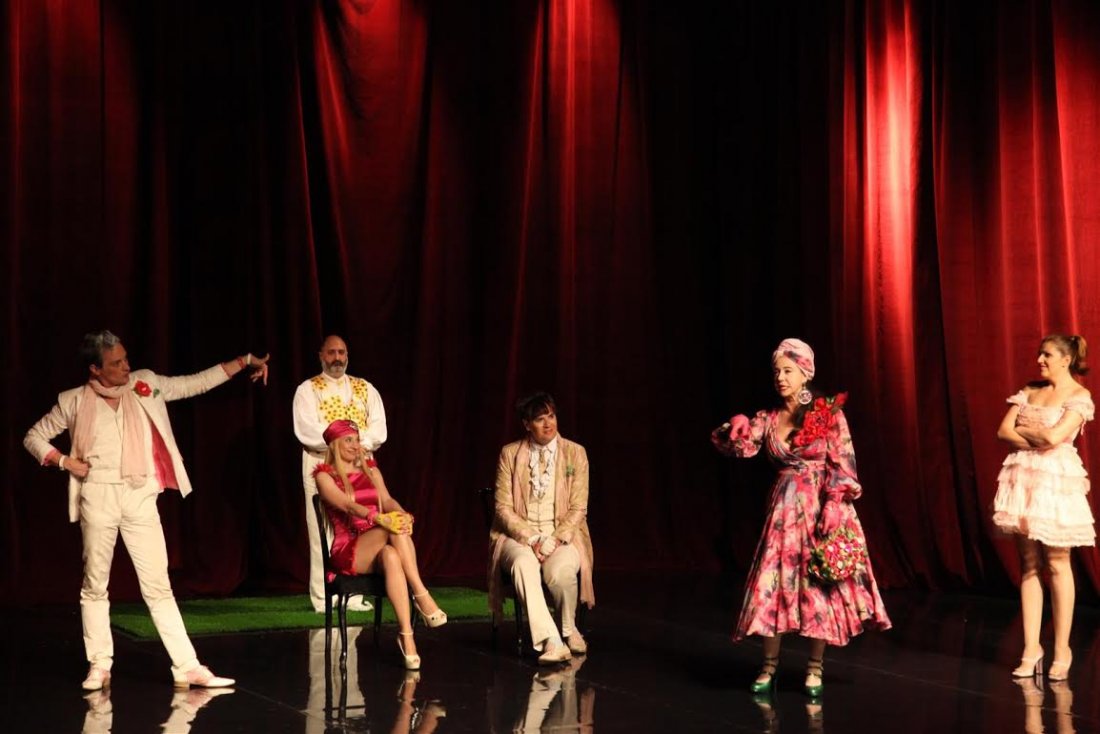 The Importance of Being Earnest, a comedy by Oscar Wilde, directed by Nikola Zavišić, was performed for a jubilee 50th time on the "Raša Plaović" Stage, 23 June.
The play, which was first opened in 1895 in St. James's Theatre in London, has a slightly bizarre plot; there are tricks amongst friends regarding identity, marriages and homosexualism. There is a pun involved, because the name from the title also means honesty, sincerity and integrity as character traits in English.
Zavišić, who has directed in the National Theatre before, made an eclectic comedy with elements of grotesque, musical and parody at the level of physical humour a la Monty Python, which speaks about (a lack of) respect for differences.
One of main characters, Jack Worthing, leads a double life. He has created a fictional person – a non-existing brother called Earnest, who is a black sheep in the family and whose life consists of series of troubles.
Earnest is actually Jack's alias for his escapes from reality into a life he actually likes and, while in the role of Earnest, indulges in all pleasures that are not available to him in his life as Jack.
In the end, after numerous twists and comic schemes, a completely unbelievable outcome takes place…
The cast: Nenad Stojmenović (J. Worthing), Miloš Đorđević (Algernon Moncrieff), Anastasia Mandić (Gwendolyn Fairfax), Sena Đorović (Cecily Cardew), Zoran Ćosić (Canon Chasuble), Dušanka Stojanović Glid (Lady Bracknell), Sonja Knežević (Miss Prism) and Nemanja Konstantinović (Merriman, Lane).
Production team: Molina Udovički Fotez is a dramaturge, Miraš Vuksanović has designed the set, Bojana Nikitović designed the costumes, Tamara Antonijević designed the stage movements and Sonja Lončar and Andrija Pavlović selected the music.
The opening of the production took place on 14th January 2012.
M.B.