---
PERFORMANCE OF DONIZETTI'S OPERA LUCIA DI LAMMERMOOR OPENS THE 147TH SEASON IN THE NATIONAL THEATRE IN BELGRADE ON 1ST OCTOBER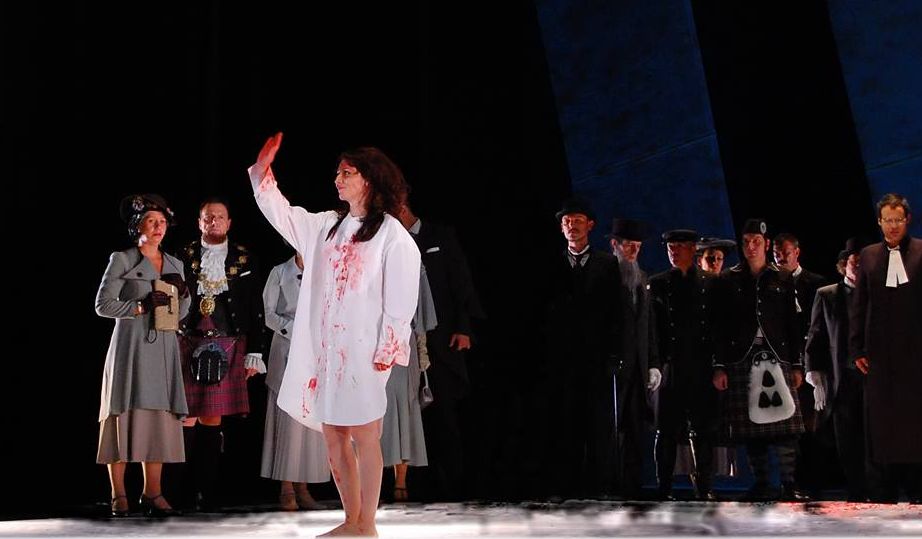 Performance of opera Lucia di Lammermoor by the famous Italian composer Gaetano Donizetti, with soprano Snežana Savičić Sekulić in the title role, will open the 147th season of the National Theatre in Belgrade on the Main Stage, on Thursday 1st October (19:30 h).
The baton will be held by Zorica Mitev Vojnović and the rest of the cast consists of Vladimir Andrić (Enrico), Dejan Maksimović (Edgardo), Darko Đorđević (Arturo), Vuk Matić (Raimondo), Ljubica Vraneš (Alisa) and Igor Matvejev (Normanno).
The Orchestra and the Choir of the National Theatre's Opera will take part in the performance, as well as members of the Children's Choir "Horislavci".
The tragic opera in three acts, Lucia di Lammermoor, premiered on 29th May 2010. The production was stage directed by John Ramster, a guest from UK. (Assistant Director Aleksandar Nikolić) Libretto for the opera was written by Salvatore Cammarano, as per Walter Scott's novel.
Boris Maksimović designed the set, Marina Vukasović Medenica designed the costumes, while Petar Antonović is in charge of video production.
Plot of the opera, which according to the libretto takes place around 1700, was placed in this production in year 1930, at the time of great changes in Scotland, especially when women's rights are concerned.
M.B.