---
PREMIERE REVIVAL OF VERDI'S OPERA LA TRAVIATA, 4 OCTOBER ON THE MAIN STAGE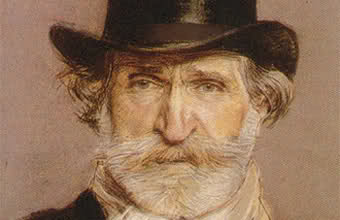 Premiere revival of Giuseppe Verdi's opera La traviata, under the baton of Đorđe Pavlović, will take place on Saturday, 4th October (19:30) on the Main Stage.
Sanja Kerkez, soprano, will interpret the role of Violetta Valeri, a courtesan from Paris; Dušan Plazinić, tenor, will interpret Alfredo Germont, a young man in love with the courtesan; while Vuk Zekić, baritone, will interpret the role of Alfredo's father, Georges Germont, and thus have his debut in the role.
The rest of the cast are Tatjana Mitić (Annina), Ljubica Vraneš (Flora Bervoix), Igor Matvejev (Gastone), Danilo Stošić (Commissioner), Slobodan Živković (Giuseppe), Pavle Žarkov (Baron Douphol), Mihailo Šljivić (Marquise) and Sveto Kastratović (Doctor Grenvil).
The Orchestra and the Choir of the National Theatre will take part in the performance.
Ivana Dragutinović Maričić revived the stage directing from the production of 1991, directed by Borislav Popović.
Boris Maksimović designed the set; Božana Jovanović designed the costumes, while Vladimir Logunov choreographed the production.
Libretto was written by Francesco Piave, after the novel by Alexandre Dumas, fils.
The opera was first performed in the La Fenice opera house, Venice, on 6th March 1853.
M.B.