---
VERDI'S OPERA OTELLO PREMIERES ON THE MAIN STAGE, DUŠAN PLAZINIĆ CELEBRATES 20 YEARS OF ARTISTIC CAREER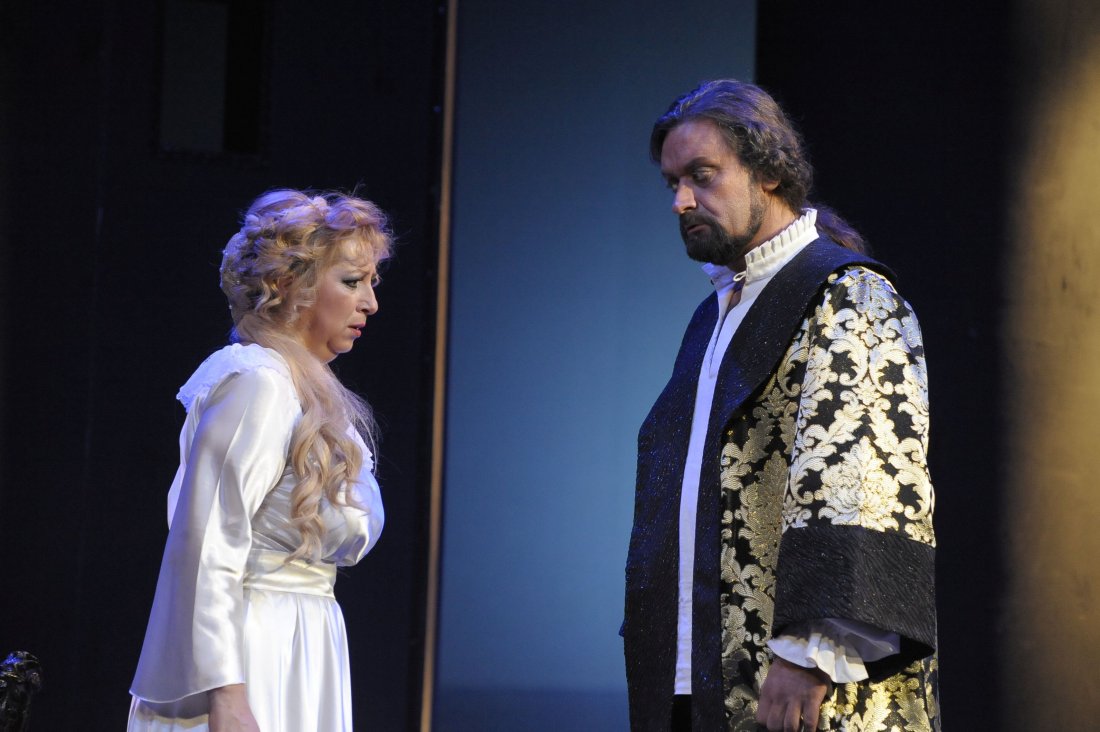 Giuseppe Verdi's opera Otello, under the baton of Ana Zorana Brajović and directed by Paolo Baiocco, Italian guest artist, premiered on the Main Stage on 22 November, on the Day of the National Theatre in Belgrade.
The title role, Otello – a Moorish general, was interpreted by tenor Dušan Plazinić, who celebrated two decades of his career with this demanding role of immense vocal range.
Also in the cast: Jasmina Trumbetaš Petrović (Desdemona), Miodrag D. Jovanović (Iago), Ljubica Vraneš (Emilia), Nenad Čiča (Cassio), Slobodan Živković (Roderigo), Sveto Kastratović (Lodovico), Ljubodrag Begović (Montano) and Predrag Gligorić (A Herald).
Orchestra and Choir of the Opera of the National Theatre in Belgrade also took part in the performance.
Nevenka Vidak designed the sets, while Petar Antonović was in charge of video production. In this production, Stefan Zekić and Đorđe Stanković are assistant conductors, and Ana Gligorović and Aleksandar Nikolić are assistant stage directors.
Dramatic expression, superbly designed characters, perfect orchestration, rich and diverse language and beauty of melodies are main characteristics of this masterpiece of operatic art, and in the end of the performance, the audience awarded the interpreters of this beautiful opera with a long and cordial applause.
Otello, an opera in four acts, had its world premiere in Teatro alla Scala in Milan on 5th February 1887. Arrigo Boito wrote the libretto for the opera based on Shakespeare's play of the same name.
The first performance of this opera in the National Theatre in Belgrade took place on 12th December 1928; it was conducted by Ivan Brezovšek and stage directed by Zdenko Knitl.
The opera had five more premieres since then – 1 July1953 (Krešimir Baranović (conductor)/ Josip Kulundžić (stage director), 16 November 1960 (Krešimir Baranović / Mladen Sabljić), 9 October 1985 (Kornel Trailesku/ Dejan Miladinović), 25 June 1988 (Nikolaj Žličar/ Mladen Sabljić) and 19 October 1993 (Jovan Šainović/ Borislav Popović).
M.B.
Click HERE to see photographs from the premiere