---
THE PICTURE OF DORIAN GRAY ON THE MAIN STAGE, ON 2 OCTOBER - FIRST BALLET PERFORMANCE IN THE SEASON 2015/2016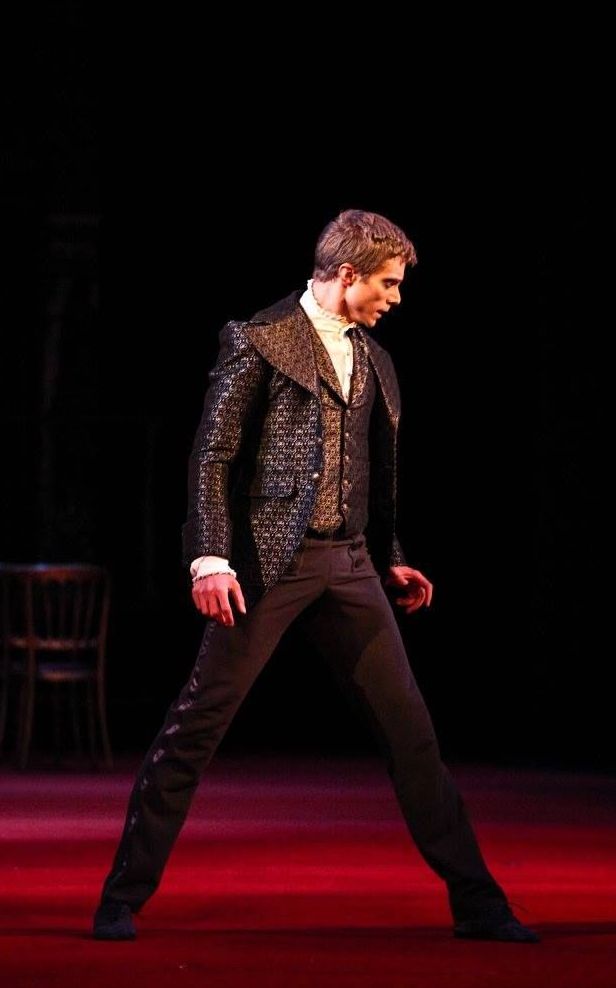 The first ballet performance in the season 2015/2016 - The Picture of Dorian Gray, choreographed and directed by Vladimir Logunov, with Dejan Kolarov as Dorian Gray, on Friday, October 2 on the Main Stage.
The cast: Milan Rus (Lord Henry), Danil Kolmin (Basil Hallward), Tamara Ivanović (Sibyl Vane), Miloš Marijan (James Vane), Maja Varićak Antić (Alice Vandeleur)…
The production is inspired by the Oscar Wilde's novel of the same name written in 1891, in which the famous Irish novelist criticizes social hypocrisy and immorality through the astonishing story about Dorian; Logunov selected the 12 key scenes that represent the novel best.
Just like in the novel, the today's Dorian Gray is young and beautiful, although completely devastated within.
In his unrealistic vision of the world, while pursuing eternal youth in the dim environment, Dorian who is extremely impressionable by the circumstances and society turns bad. He simply enjoys life. He has no goals, especially not the noble ones. When his situation becomes unbearable, Dorian decides to end his existence.
The whole Ballet Ensemble of the National Theatre in Belgrade participate in the performance.
Dušan Milosavljev wrote the libretto, Maja Varićak Antić is the assistant choreographer and Aleksandra Paladin chose the music - compositions by Ralph Vaughan Williams, Michael Tippett, Krzysztof Penderecki and György Ligeti.
Boris Maksimović designed the set, Katarina Grčić Nikolić designed the costumes.
The Picture of Dorian Gray, premiered on 30th March 2015.
М.B.