---
EXHIBITION ŽIVAN SARAMANDIĆ – SERBIAN SHALYAPIN OPENS IN THE MUSEUM OF THE NATIONAL THEATRE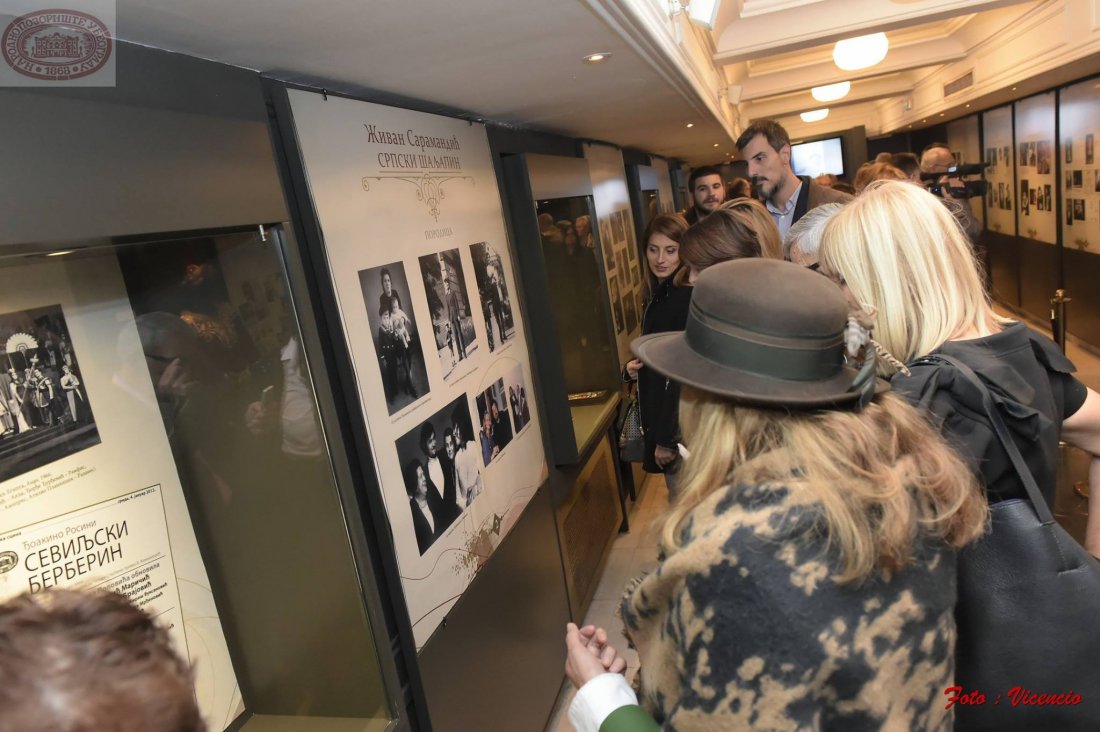 Exhibition Živan Saramandić – Serbian Shalyapin, authored by Dragan Stevović, was opened in the Museum of the National Theatre on Friday 14th October.
According to the author, the exhibition, arranged in cooperation with the Official Gazette, shows an overview of Saramandić's successful and prolific career that lasted more than four decades.
Besides Mr. Stevović, prima donna Milka Stojanović and Acting General Manager of the National Theatre, Dejan Savić, also spoke at the opening. Mr. Savić expressed his pleasure because the exhibition attracted a lot of attention.
"I am very glad to see so many people here tonight. We are very satisfied that the exhibition has been put on; but, on the other hand, we are extremely sad that Živan is not among us any more. We loved listening to him and we enjoyed his art, his voice and his creations, which during his prolific career, have rightfully made him a Serbian Shalyapin. We will continue our efforts to make our Museum a place where you, people who truly appreciate our art and our theatre, gather in order to keep memories of our great artists alive because they left a permanent mark in the National Theatre's history," said Savić.
Mrs. Stojanović, Saramandić's partner and his partner on stage as well, thanked everybody who came to see the exhibition. Mrs. Stojanović expressed her gratitude to Dejan Savić, Dragan Stevović, musicologist Branka Radović and journalist Dušica Milanović, who were most deserving, as she emphasized, for putting the exhibition on show.
The exhibition will remain open until mid-December.
M.B.
Click HERE to see photographs