---
SUCCESS OF MAESTRO DEJAN SAVIĆ IN RUSSIA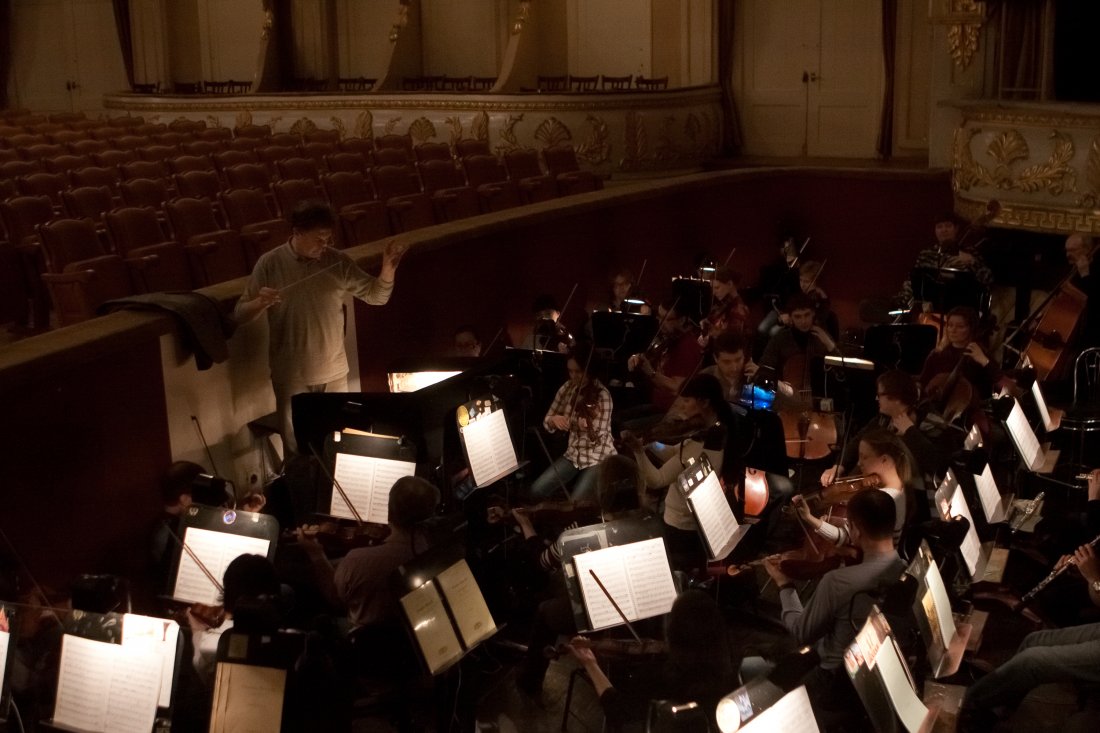 Renowned Serbian artist, maestro Dejan Savić, toured Ekaterinburg, Central Russia, last week. At the invitation by the Ekaterinburg Opera and Ballet Theatre, maestro Savić conducted two performances in this prestigious theatre, one of four federal theatres in Russia (Bolshoi Theatre from Moscow, Mariinsky Theatre from Saint Petersburg, Novosibirsk and Ekaterinburg).
The Serbian maestro's tour was very successful with both audiences and artists, who expressed appreciation of his skill regarding style, tradition, manner of work and musicality.
Performances of Rossini's The Barber of Seville and Puccini's Madame Butterfly were performed for auditorium filled to capacity in the old Ural Opera House, within 102nd season of the renowned Russian Opera and Ballet Theatre.
During his stay in Russia, maestro Savić was a guest in numerous TV and radio programmes and was interviewed by local and regional newspapers regarding his tour, cooperation between the two countries and other topics.
As the Acting General Manager of the National Theatre in Belgrade, Mr. Savić spoke with Mr. Gennady Shishkin, General Manager of the Ekaterinburg Opera and Ballet Theatre, regarding continuation of cooperation between the two theatres in the course of next season, the Russian ballet will tour the National Theatre and members of Belgrade Opera will tour Russia.