---
OPERA GALA CONCERT CLOSES THE 146TH SEASON OF THE NATIONAL THEATRE IN BELGRADE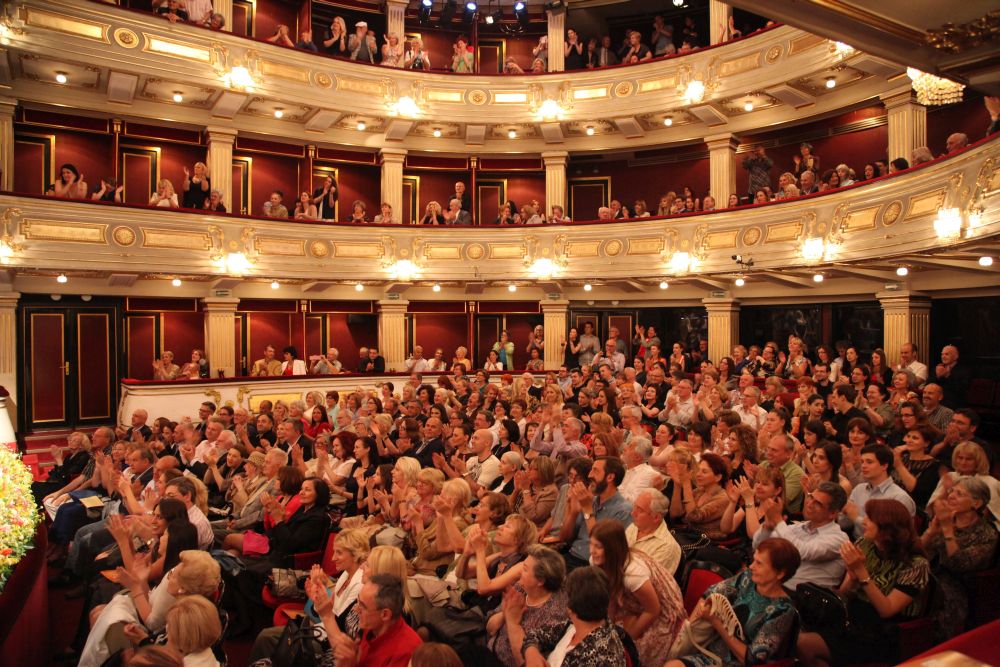 Traditional Opera Gala Concert took place on the Main Stage, Tuesday, 30th June, thus closing the 146th season of the National Theatre.
The programme, directed by Ana Grigorović, consisted of arias, duets and choruses from operas A Masked Ball, Rigoletto, La boheme, Nabucco, Othello, The Flying Dutchman, Norma, Attila, Carmen , etc.
After more than two hours of concert, the delighted audience asked for an encore, so the singers performed The Drinking Song from Verdi's opera La traviata.
The Orchestra and Choir of the Opera performed in the concert, together with principal singers and soloists of the Opera of the National Theatre in Belgrade – Jadranka Jovanović, Sanja Kerkez, Mikodrag D. Jovanović, Aleksandra Angelov, Nataša Jović Trivić, Snežana Savičić Sekulić, Ivan Tomašev, Ana Rupčić, Nenad Jakovljević, Dušan Plazinić, Gordana Tomić, Janko Sinadinović, Vladimir Andrić, Aleksandar Dojković, Vuk Zekić, Ivana Petrović Gašić and Dragutin Matić.
The baton was held in succession by Ana Zorana Brajović, Đorđe Stanković, Zorica Mitev Vojnović and Đorđe Pavlović.
Iva Ignjatović, Dejana Zlatanović, Goran Stanić and Branko Sarić, soloists of the Ballet Company of the National Theatre, performed in the programme as well.
Edit Makedonska was a Concertmaster, Đorđe Stanković was the Leader of the Choir and Mirjana Goločevac was the Stage Manager. Jasna Saramandić designed the set for the concert.
The 147th season will open on 1 October.
M.B.
Click HERE to see photographs