---
Rehearsals of Kovačević's Balkan Spy Start, Premiere on 1st October on the "Raša Plaović" Stage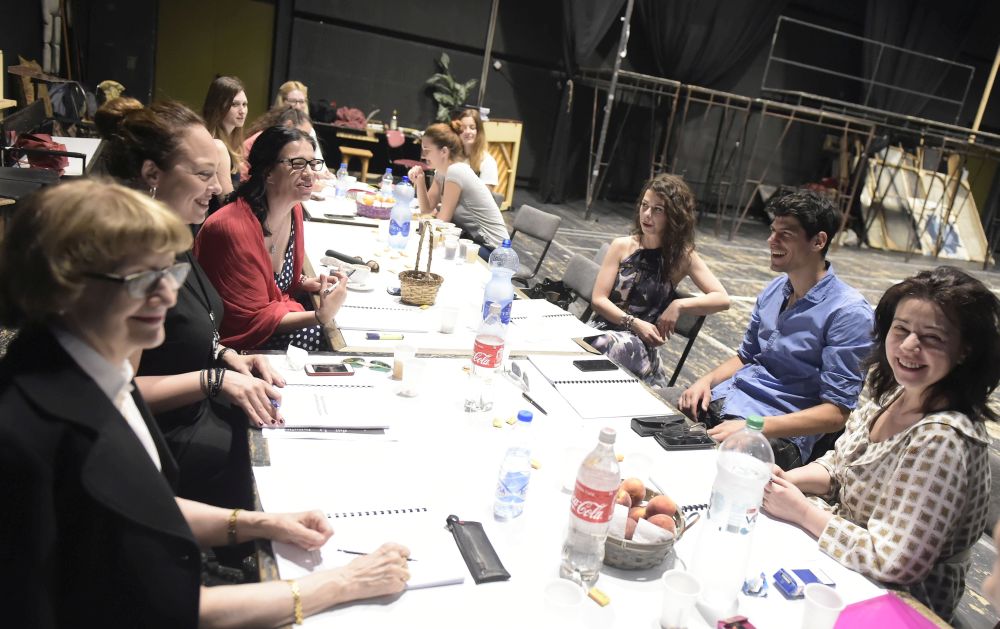 The first reading rehearsal of Balkan Spy, a play written by Dušan Kovačević, being staged by Tatjana Mandić Rigonat, took place on 28th May in the rehearsal hall.
The premiere is planned to take place on 1st October on the "Raša Plaović" Stage. The cast: Ljubomir Bandović (Ilija Čvorović), Nela Mihailović (Danica Čvorović), Dušanka Stojanović Glid (Đura, Ilija's twin sister), Katarina Marković (Sonja Čvorović), Milutin Milošević (Tenant) and Vanja Milačić (Radio Presenter).
Other members of the creative team are Branko Hojnik (set designer), Ivana Vasić (costume designer), Irena Popović Dragović (music composer), Dr Ljiljana Mrkić Popović (stage speech instructor), Anđelija Todorović (stage movement associate) and Balša Đogo (video material director).
Kovačević wrote this satirical farce, which deals with correlation between power and an individual, in 1983.
M.B.