CINDERELLA
Gioachino Rosinni
---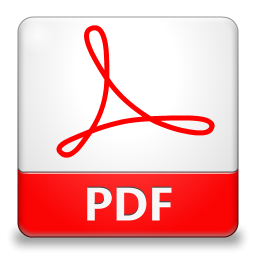 The actual division - Opera
---
Premiere, 17 October 1998 / Main Stage
Conductor Dejan Savić
Stage Director Jagoš Marković
Set Designer Miodrag Tabački
Costume Designer Renato Balestra
Author of Stage Movements Vladimir Logunov
Premiere Cast:
Don Ramiro Dejan Maksimović
Dandini Vladimir Andrić / Oliver Njego
Don Magnifico Miodrag Miša Jovanović / Miodrag Mika Jovanović
Clorinda Sanja Kerkez / Marija Mirčetić / Ivanka Raković
Tisbe Nataša Jović / Jelena Bodražić
Angelina (Cinderella) Jadranka Jovanović / Violeta Srećković / Aleksadra Angelov
Alidoro Nenad Jakovljević / Sveto Kastratović
The Orchestra and the Choir of the National Theatre's Opera
Concertmasters Balint Varga, Iskra Uzelac
Assistant Conductor Ana Zorana Brajović
Music Rehearsals Srđan Jaraković, Nevena Spasović, Nona Perović
Choir Rehearsals Đorđe Pavlović
Assistant Stage Directors Ivana Dragutinović, Zoran Radovanović, David Putnik (students in training)
Stage Manager Vesna Petrović
Prompters Mirjana Jovanović, Kaćuša Miladinović
Painters Miodrag Musterović, Miroslav Nikolić, Svetislav Živković, Srđan Pušeljić
Sculptor Stanimir Pavlović
Make-Up Nijaz Memiš
Lighting Master Petar Alagić
Stage Master Dimitrije Radinović
Props Dejan Janković
Sets and costumes were made in the National Theatre's workshops
The singing sections were written for real virtuosos. Everything is more effective, more virtuoso, and more outstanding than in maestro's earlier operas. The Finale of the first act is without equal and most critics consider this long and difficult part to be the culmination of young Rossini. The final aria of Cinderella is the climax of the whole opera, so it is rightly said that the one who can sing this aria, can sing almost anything. Rossini proved to be the unsurpassable grandmaster.
Konstantin Vinaver
---
The public showed enormous interest for staging Rossini's Cinderella on the stage of the Belgrade Opera. Glamour and spectacle were already present due to the famous Italian fashion designer, Renato Balestra, who created the costumes. The audience was additionally intrigued by a young, successful theatre director, Jagoš Markovic. Spectacle really happened.
Branka Radovic
---
The premiere of Cinderella in the National Theatre: all those who were sceptical and distrustful vanished in the explosion of enthusiasm which over flooded the theatre. It seemed that applauding was not enough – crying out and shouting that one expects to hear when a national team wins, could be heard. The most demanding of all Rossini's operas that many famous opera houses shrink from, has been conquered in Belgrade. Our creative elite made it happen. Director Jagoš Markovic, conductor Dejan Savic, set designer Miodrag Tabacki. The blue and pink magic boat by Miodrag Tabacki is by far the most beautiful vessel ever to sail into Belgrade spiritual port.
Branka Krilovic