CYRANO
drama by Edmond Rostand
---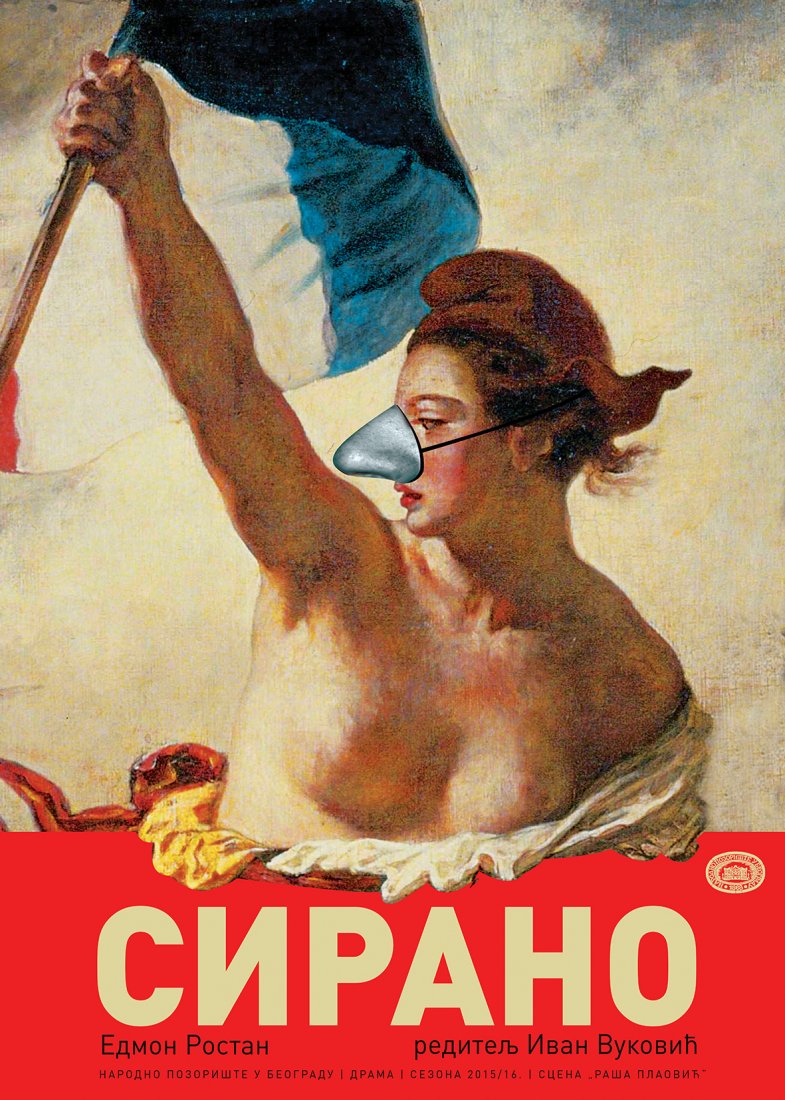 Premiere 13 May 2016 / "Raša Plaović" Stage
Translated by Milan Dimović
Stage Director Ivan Vuković
Dramaturges Molina Udovički Fotez, Slobodan Obradović
Set Designer Marija Kalabić
Costume Designer Olga Mrđenović
Composer Draško Adžić
Stage Movement Marija Milenković
Stage Speech Ljiljana Mrkić Popović
Producer Ivana Nenadović
Organisers Jasmina Urošević and Natalija Ignјić
Premiere Cast:
Cyrano / Montfleury Miloš Đorđević
Roxane Suzana Lukić
Christian / A Guard Uroš Jakovljević
De Guiche / A Boy / Sister Sara Nikola Vujović
Ragueneau / A Citizen / Sister Claire Goran Jevtić
Le Bret / A Monk / First Cavalryman / Mother Marguerite Zoran Ćosić
The Duenna / Mrs. Cuigy / A Page / Pastry Cook / First Cadet / Sister Martha Sonja Knežević
Carbon / Bellerose / A Pickpocket / A Poet Andreja Maričić
Lise / A Vender / An Actress / Second Cadet Zorana Bećić Đorđević
Ligniere / Second Cavalryman / A Bore / A Musketeer / Third Cadet Milo Lekić
Stage Manager Saša Tanasković
Prompter Danica Stevanović
Assistant Stage Director Jug Đorđević*
Assistant Organiser Marijana Stefanović*
* Students of the Faculty of Drama Arts in training
Light Operator Miodrag Milivojević
Make-Up Dragoljub Jeremić
Set Crew Chief Zoran Mirić
Sound Operator Dejan Dražić
SETS AND COSTUMES WERE MADE IN THE NATIONAL THEATRE'S WORKSHOPS
EDMOND ROSTAND'S HEROIC COMEDY
Rostand's play is blood-boiling like champagne; life in it sparkles as wine and intoxicates with its passion for life. (…) Cyrano de Bergerac is one of those rare, but always very misfortunate people who had the honour to be better and brighter than their contemporaries. The more their heads rise above the crowd, the more blows they receive. (…) Cyrano de Bergerac – is a personality, the same personality which, as they say, does not have any consequence in history, but which, all the more, can always accelerate life's pace, only if they feel like it. Just like various sea parasites cling to a bottom of a ship in salty, sea waters, and reproducing in masses, slow down the ship's pace through waters, thus various prejudice cling to our lives and, feeding on its juices, a man's spirit, hinder it and prevent it to move freely towards truth and beauty. Fight against those parasites on the body of life, fight against human crudeness and stupidity, against everything that is not fair or beautiful or simple – is a fight which Cyrano de Bergerac, hero of Rostand's brilliant comedy, had fought all his life. (…) Cyrano de Bergerac died long time ago. We, unfortunately, live… or more accurately, we incessantly think how to live. Whole lives of those who live reasonably are concentrating on this issue. Those who live unconsciously are happier than we are. (…) Maybe de Bergerac was not identical to the picture created by the clever French poet – even so, we do not care. In Rostand's heroic comedy, we encounter unreasonably brave Gascoigne whose tongue is as sharp as his sword, and whose sword is as straight and convincing as his tongue.
Maxim Gorky
---
THE NOSE
(...) In heaven's name, why should such a misfortune befall me? If I had lost an arm or a leg, it would be less insupportable; but a man without a nose! Devil take it —what is he good for? He is only fit to be thrown out of the window. If it had been taken from me in war or in a duel, or if I had lost it by my own fault! But it has disappeared inexplicably. But no! It is impossible, it is incredible that a nose can disappear like that—quite incredible. I must be dreaming, or suffering from some hallucination. One might easily lose a button, a silver spoon, a watch, or something similar; but a loss like this, and in one's own dwelling! (...) "Honourable sir," said Kovaloff with dignity, "but you are after all my own nose!" The nose looked at the Major and wrinkled its forehead. "There you are wrong, respected sir; I am myself. Besides, there can be no close relations between us." So saying, the nose turned away and, probably, went to call on somebody.
Nikolai Vasilievich Gogol
---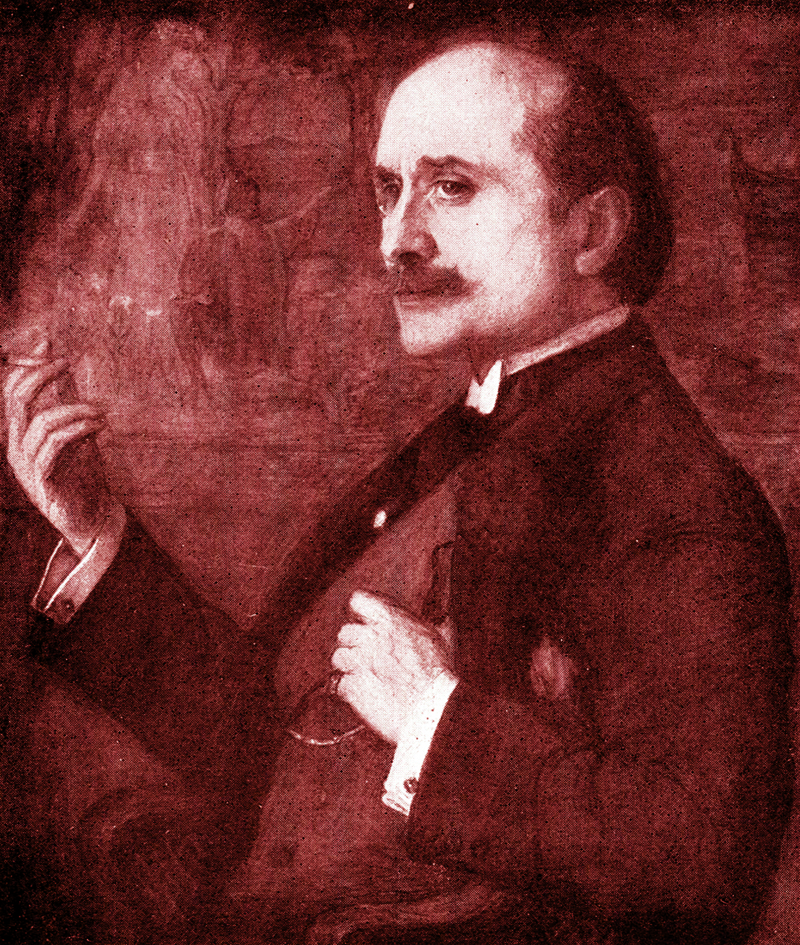 EDMOND ROSTAND (1869–1918)
Wherever a translation of the famous Cyrano de Bergerac exists, the lasting fame of the French poet-dramatist Edmond Rostand is assured. In fact, all three of his best known plays ... Cyrano, L'Aiglon, and Le Chanticler ... stand alone in the roster of romantic plays. The gorgeous rhythm of the poetry, for example, in Cyrano; the sheer audacity of a most unusual hero; and, finally, the beauty of the sentiment place this play in a class by itself with the best of Sophocles, Shakespeare or Molière. Rostand's father was a brilliant and wealthy journalist. Rostand was born in Marseilles, France, educated in Paris and, like so many men of his day and class, studied law and received his degree. His mind, however, had been set from boyhood for writing plays. In 1890, when Rostand was only 22, he published a volume of poems, his first work of any note. In 1894 his first important play, The Romancers, was produced at the Comédie Française. If proof were needed that his contemporaries considered him a successful playwright, the fact that the great Bernhardt played the following year in his The Faraway Princess, and again in 1897 in The Woman of Samaria would be sufficient. The greatest rôle in any of Rostand's plays, Cyrano, was planned and written especially for the great French actor, Constant Coquelin. It was at the actor's request, in fact, that the final death scene was planned. All of Rostand's best works, it seems, are tragedies, yet they leave the audience with a feeling of happiness and inspiration that many a comedy fails of producing. As one critic has it: "Death in Rostand is more cheerful than life in Maeterlinck." When, in 1901, following the success of L'Aiglon, Rostand was elected to the French Academy, he was the youngest member ever to be chosen for that honor. The hold that Rostand secured on a far-flung audience cannot be better illustrated than by an incident that occurred on the occasion of the first performance of Chanticler in Paris. On the following day, "a daily newspaper in Butte, Montana, devoted, not the first column, but the entire first page to Chanticler!" Rostand was prevented from living in Paris by his delicate health which required a kinder climate. Incidentally, he could not take a walk on Paris streets without being followed by adoring crowds. He built himself a huge château at Cambo in the Pyrenees where he lived and wrote until his death in 1918. His wife, too, was a poet, who doubtless would have been famous had not her husband's star so far eclipsed her own.
Alice B. Fort & Herbert S. Kates, Minute History of the Drama, New York 1935
Cyrano de Bergerac made its first appearance in Paris in 1897 with the actor, Coquelin, in the title role and was presented for 500 consecutive performances. It was the most popular play of the era, and since its first performance there has hardly been a time when it was not in production somewhere in the world. For, although the play is typically French, it is highly popular in other countries, even when it is translated poorly or cut unmercifully.
www.cliffsnotes.com
---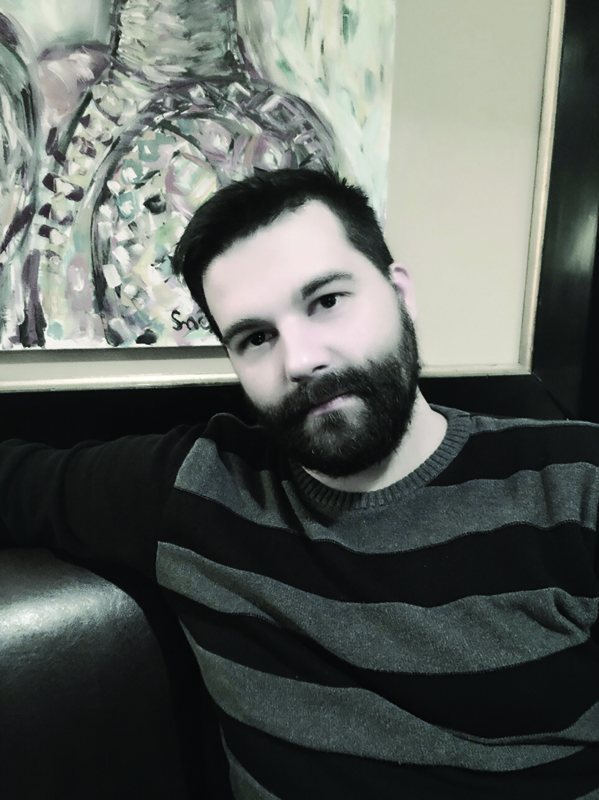 IVAN VUKOVIĆ
Ivan Vuković was born in Belgrade on 20th January 1983. He graduated from the Department of Theatre Directing at the Faculty of Drama Arts in Belgrade, mentored by Professors Nikola Jevtić and Alisa Stojanović. In 2012, Vuković has been appointed an Acting Manager and, later on, a Manager of the National Theatre in Niš. Since 2014, he has been a lecturer at the Faculty of Arts in Niš.
Vuković stage directed the following productions:
Tina Fey, Mean Girls, "Dadov" Theatre, Belgrade, 2008
Małgorzata Mroczkowska, My Sister, Justina, "Toša Jovanović" National Theatre, Zrenjanin, 2008
John Osborne, Look Back in Anger, "Bora Stanković" National Theatre, Vranje, 2010
Terry Johnson, Hysteria, Yugoslav Drama Theatre, Belgrade 2010
Radoslav Pavlović, The Girls, National Theatre, Niš, 2011
Stephen Greenblatt, Shakespeare – Lost/Found, Belgrade Youth Centre, joint production with Harvard University, 2011
Christopher Durang, Beyond Therapy, Palilula Institution of Culture, "Stamenković" Stage, Belgrade, 2012
Ivo Brešan, Grand Manoeuvres in Narrow Streets, National Theatre, Niš, 2013
Radoslav Pavlović, The Little One, National Theatre, Niš, 2014
Jelena Mijović, 12 Angry Women, National Theatre, Niš, 2014
Ivan Velisavljević, Drop in, the Man Said, National Theatre, Užice, 2015
Operas:
Johann Strauss, The Bat, National Theatre, Niš, 2013
Gioachino Rossini, The Barber of Seville, National Theatre, Niš, 2015