---
Rehearsals of Lorca's Play The House of Bernarda Alba Start, Premiere Will Take Place on the "Raša Plaović" Stage on 5th April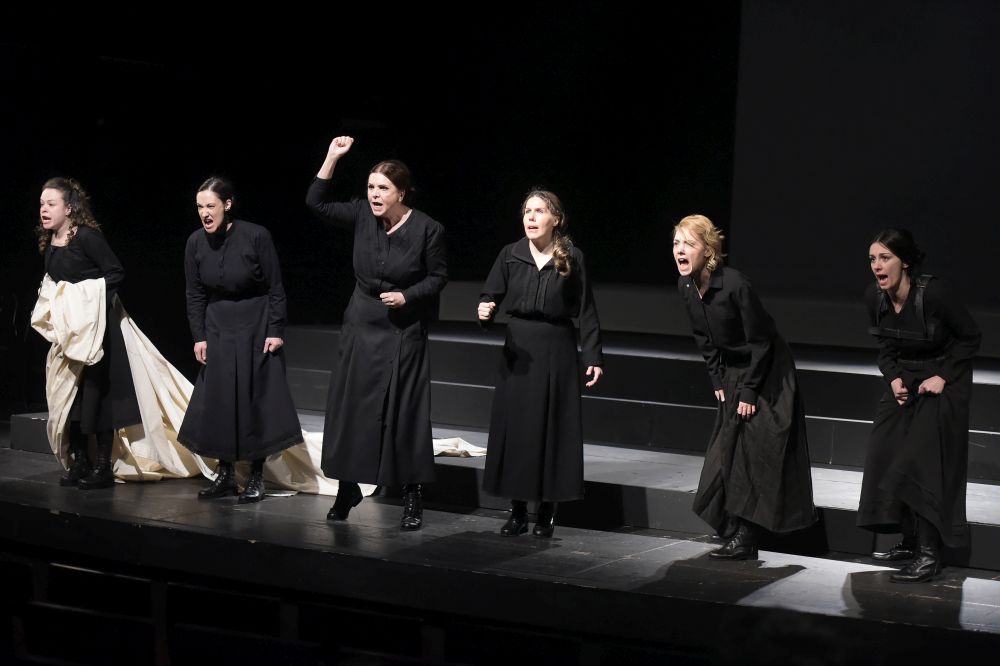 The first reading rehearsal of The House of Bernarda Alba, a play written by renowned Spanish poet, dramatist and stage director Federico Garcia Lorca, stage directed by Ana Grigorović, took place on Tuesday, 23rd January.
The premiere will take place at the "Raša Plaović" Stage on 5th April. The cast: Dara Džokić (Bernarda Alba), Svetlana Bojković (La Poncia), Zlatija Ivanović (Angustias), Dubravka Kovjanić (Magdalena), Sloboda Mićalović (Amelia), Zorana Bećić (Martirio), Suzana Lukić (Adela), Sara Vuksanović (Maria Josefa) and Rada Đuričin (The Voice).
Vanja Nikolić, a dramaturge in the production, adapted the text. Lorca finished writing the play on 19th June 1936, only a few months before he was executed.
Marija Jevtić is a set designer, Katarina Grčić Nikolić is a costume designer, Maja Bosnić is a composer and a sound designer, and Tamara Antonijević will design stage movement.
PhD Ljiljana Mrkić Popović is a language editor.
The team of associates consists of Nevena Mijatović (assistant stage director), Dunja Kostić (assistant set designer), Aleksandra Pecić (assistant costume designer), Vuk Miletić (producer), Nemanja Konstantinović (organizer), Milica Tatomirović (organizer in training), Sanja Ugrinić Mimica (stage manager) and Dušanka Vukić (prompter).
Vida Ognjenović staged the first and only production of the play until now in the National Theatre; it premiered on 23rd March 1978.
M.B.
---