---
LUCID BODY – workshop in cooperation with Kula Compagnie, March 6th, 2020, National theatre in Belgrade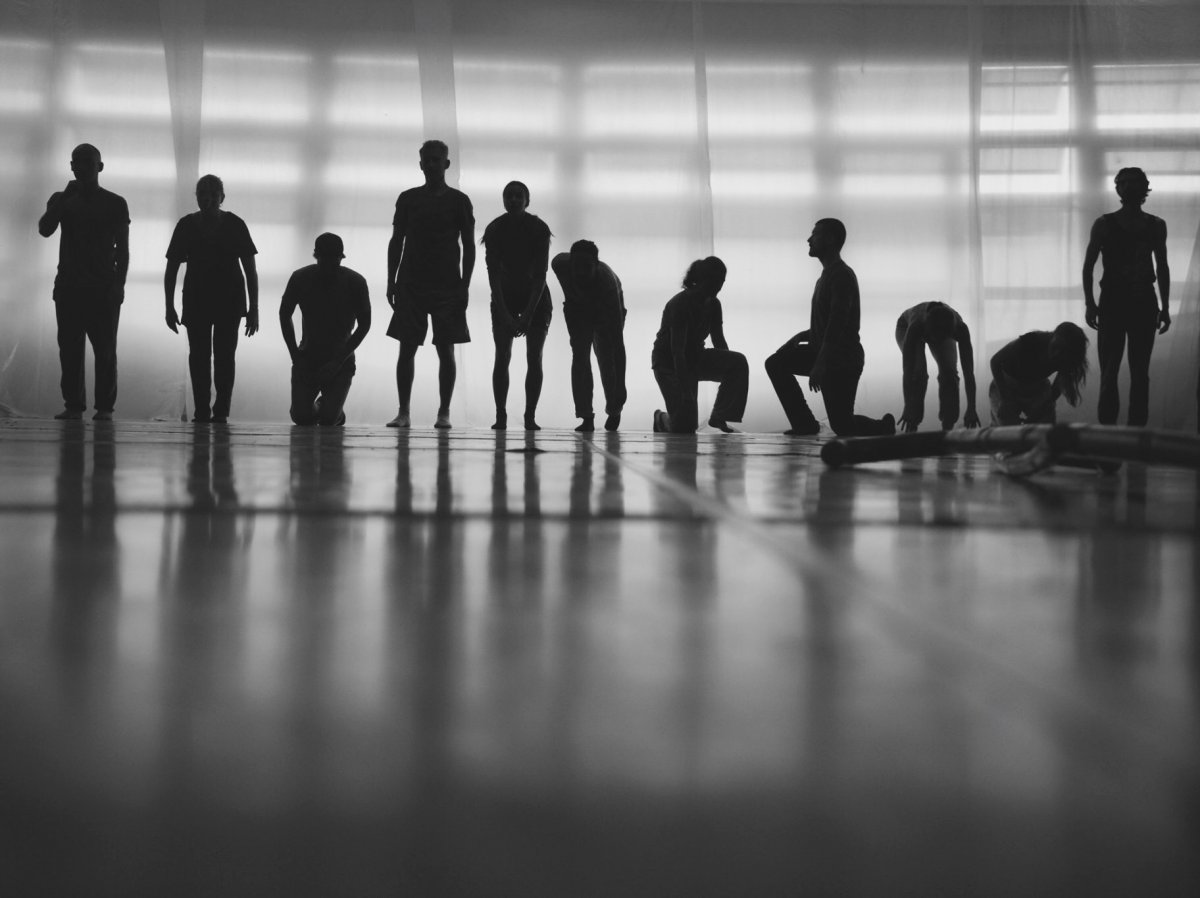 Like an architect needs a free space for a building, a painter a white veil, a performing artist needs a clear balanced body free of patterns and pain supported with a clear and focused mind.
"The main purpose of my method is to bring to the surface the physically perceptive sensibility which actors originally had." (Tadashi Suzuki)
With simple exercises coming from martial arts and functional integration (Talmi-Method®) we will make a journey to a lucid body.
Workshop is open for:
- Members of Drama, Opera and Ballet Ensemble of the National theatre in Belgrade
- Interested artists: actors, dancers, choreographers, performers and students
Comfortable and adequate clothing and shoes needed (sneakers, socks, ballet shoes).
APPLICATION via e-mail: akonstantinovic@narodnopozoriste.rs
Please send your application (short CV and a few sentences of motivation) until March 1st.
Number of participants is limited.
Hadar Dimand, was born in 1989 in Jerusalem, grew up in Haifa and living today in Tel-Aviv, Israel. She graduated from "Yoram Levinstein Actor's Studio" in Tel Aviv, during her apprenticeship she started shooting for the Israeli cinema and the television in different series such as "When Heroes Fly" (Best 2018 series at the "Cannes series" festival, "Doctor Courage" in the national channel of Israel and more). After finishing her studies, she started preforming in different theater shows all around Israel and parallel being a part of the theater group "kula compagnie" led by Robert Schuster & Julie Paucker, which dealing a lot with questions about boundaries and beyond them, multi culturalism, multi-languages and more. With "Kula compagnie" she did 3 different productions, preformed in Germany, France, Switzerland, Italy and Austria. She does yoga, rap, and she is a Zumba instructor.
Romaric Seguin, born in Troyes, in 1987. He 's formed at L'Ecole du Théâtre National de Strasbourg, France, between 2011 and 2014, working with, among others, Franck Vercruyssen, Robert Schuster, Gildas Milin, and Eric Vigner. He meets again Robert Schuster in 2014, and takes part in each production of the Kula Company since then, and leads the training of the Company, inspired by ht Suzuki Training. He has been formed on this matter by Martin Gruber. Between 2014 and 2016, he joins a research group directed by Christian Biet around the repertoire of La Comédie Française, that performs at the New York University, Théâtre du Vieux-Colombier Paris, MIT Boston. In France he also works with young or confirmed director such as Marion Chobert, Sacha Todorov, Vincent Thépaut, Marcus Borja, Guy Pierre Couleau, Hugues De la Salle, and Stéphane Cheynis (projects inspired by japanese theater and butoh dance). Since 2012 he records several drama for Radio France.
Viatcheslav Kushkov, lives in Berlin, Master of Arts in sport and movement science. He works as a teacher for movement and choreographer at the Berlin University of the Arts (UdK) and at the Ernst Busch Academy of Dramatic Arts). He has over 20 years of martial arts experience (4th Dan Aikido Aikikai, Systema Instructor, ...), is a co-founder of the Martial Arts Convention Berlin and as a sports therapist and movement teacher he leads worldwide courses and clinical movement therapy. He has been working closely with professor Martin Gruber since 2011. Prof. M. Gruber also trained Viatcheslav Kushkov in the Talmi-Method® and the Suzuki Training also known as Grammar of the Feet. An important focus of his work and research is the working with performing artists.