---
World Premiere of Milena Marković's New Play Meadow of Darkness Takes Place at the "Raša Plaović" Stage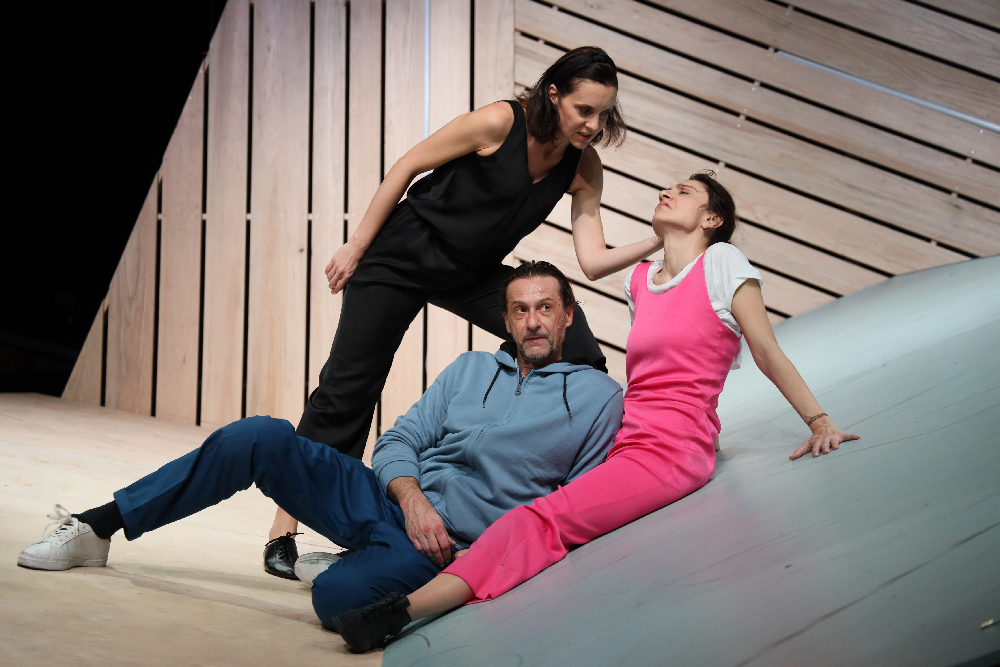 World premiere of Meadow of Darkness by a renowned Serbian poet, playwright and screenplay writer, Milena Marković, written for production in the National Theatre and stage directed by Jovana Tomić, was held at the "Raša Plaović" Stage on 13th November.
In this story of individual destinies, titled after a line from William Blake's poem The Echoing Green, the roles were interpreted by Slobodan Beštić, Anastasia Mandić and Nada Šargin. When the performance ended, the audience awarded the cast with standing ovations.
Predecessors and descendants of characters in the play examine the myth of romantic love, while the stage director Tomić based her reading of the play on the line from the text that science would eventually determine the negative influence the myth had on humankind.
The issues of what form would realisation of love take today and if it still can, how long would it last, is it possible to go beyond imposed cultural, social and familial patterns and be new, original and unique, the author Marković observed from different perspectives – on the sample of four generations of a family, thus everyone could recognise themselves in one of the characters or partly in all of them.
The characters feature quite explicit situations on stage through associations or memories; these are individual histories that also portray brutal comments, which are actually sociological comments pertaining to our time.
Dimitrije Kokanov is the dramaturge in the production, Selena Orb is a costume designer, Jasmina Holbus is a set designer, Luka Major a composer, while Maja Kalafatić designed the stage movements.
Executive producer in the production is Milorad Jovanović, Miloš Golubović is an organizer, Gordana Perovski is a prompter and Sandra Rokvić is the stage manager.
M.B.