---
World Premiere of The 1990s, Written by Goran Milenković and Stage Directed by Egon Savin, Took Place on the "Raša Plaović" Stage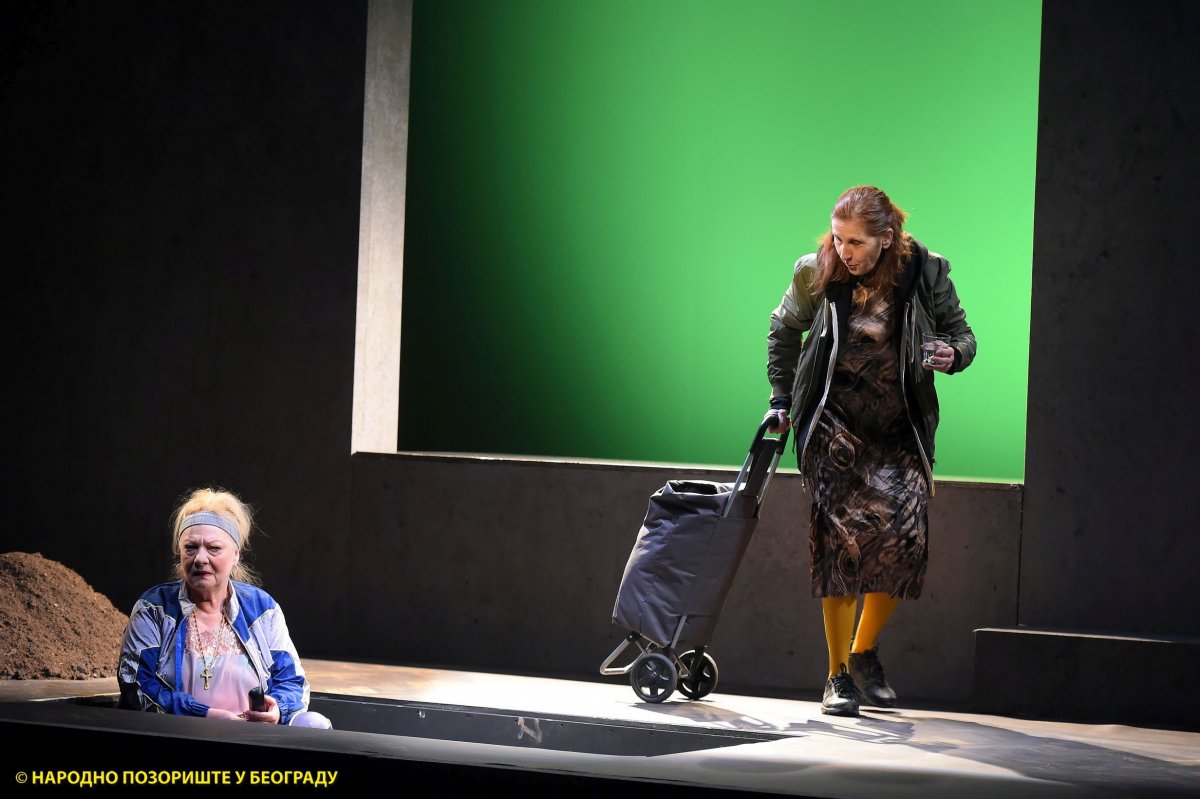 The world premiere of The 1990s, written by Goran Milenković, stage directed and adapted by Egon Savin, took place on the "Raša Plaović" Stage on Tuesday, 27th March.
The plot of the play takes place in Belgrade at the time of complete social depression that, to the great extent, led to destruction of society and setting up of a new system of values, controlled by the "elite" with criminal background.
In a sarcastic way, the play portrays grotesque everyday lives of the so-called "common" people and their attempts to get themselves out of the terrible situation they found themselves in.
Specific trait of this black-humour family drama, which deals with destinies of five women, is that there is complete physical absence of male characters, thus symbolically emphasizing their influence on the heroines' lives.
Each one of these women is a mother, a wife or a mistress of a powerful man at the period of time that left severe consequences on the lives of people, including those women who are perhaps the biggest casualties.
In the hall filled to capacity, the audience awarded the cast with a long and cordial applause. The cast: Radmila Živković (Zora), Olga Odanović (Ranka), Anastasia Mandić (Lena), Milica Gojković (Ceca) and Dragana Varagić (Sonja).
Important place in the production certainly belongs to superb music and extraordinary lyrics written by Borisav Bora Đorđević, a famous Serbian rock musician, a poet and leader of renowned rock band "Riblja čorba".
Slavko Milanović is a dramaturge in the production, while other members of the creative team are Vesna Popović (set designer), Stefan Savković (costume designer), Ljiljana Mrkić Popović (stage speech instructor) and Predrag Antonović (associate).
M.B.