---
Bollywood, Musical after the Text by Maja Pelević, to the Music by Anja Đorđević, Premieres on the "Raša Plaović" Stage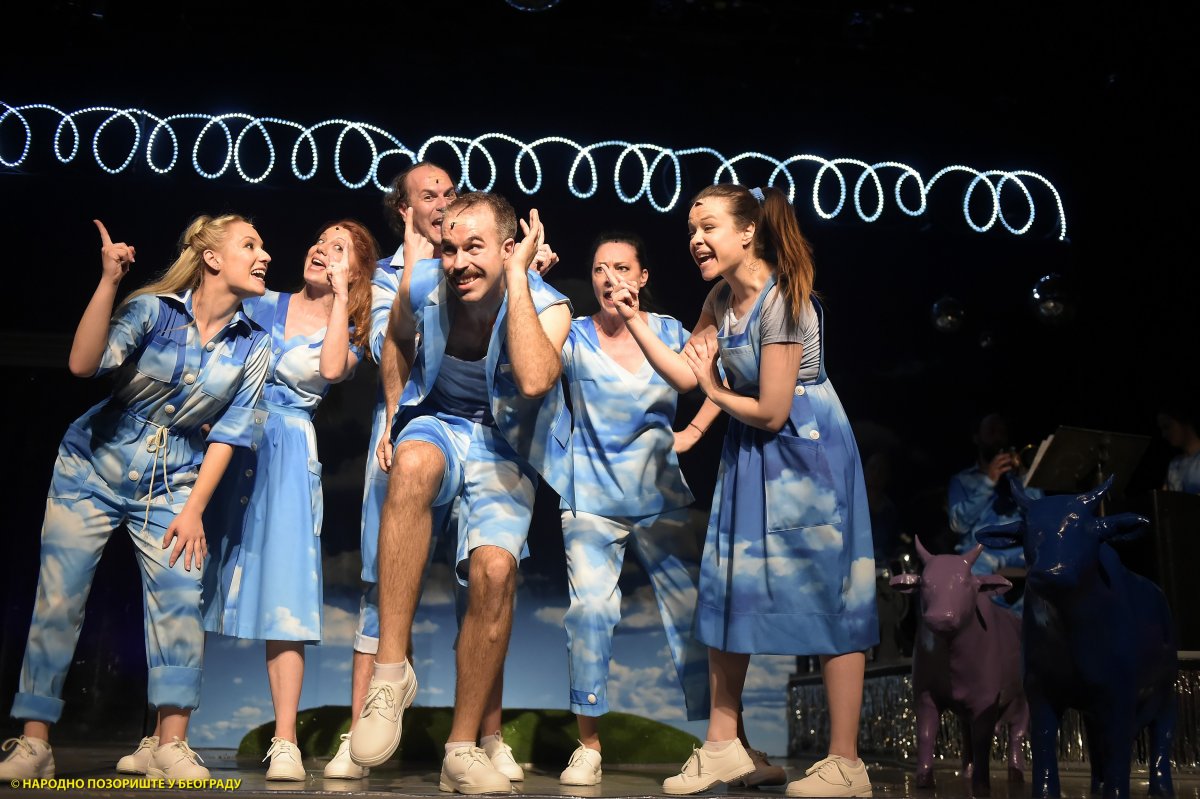 Musical Bollywood, written and staged by Maja Pelević to the music by Anja Đorđević, which in a humorous way deals with today's Serbia from the perspective of a cultural worker, premiered on the "Raša Plaović" Stage on 25th May.
Actors Miloš Đorđević, Jelena Đokić, Danijela Ugrenović, Suzana Lukić, Pavle Jerinić and Bojana Đurašković, have brilliantly portrayed the story about all of us and about what we are ready to do when a better future is offered to us, through fairytale-like utopia of Bollywood's arrival to the country, and received standing ovations from the audience at the premiere.
This has been the first time that the National Theatre features this theatre genre on its repertory in its 150-year long history.
The plot of this play written in verse starts when a Bollywood producer comes to a small town on the border and wants to open a studio in a former factory transformed into a theatre, and give opportunity to actors and everybody else in the town to get a role in a Bollywood spectacle.
The sudden news brought excitement amongst actors in the theatre, who decide to organize a recital, thus hoping to increase their chances of getting roles in a future Bollywood spectacle. The town is united by a common idea and collective enthusiasm, but life takes its own course – full of unexpected turns...
The author tells this story in a fairytale like form, inspired by philosopher Boris Buden's opinion that we are in a position to erase our history and everything learned from it.
This is a lucid account that merges the genres of fairytale, musical, communist recital, combined with elements of cabaret and a sort of "Monty Python's" humour.
However, behind all the laughter, funny situations and comical turns, there is a shadow of existential horror that has not only overrun the small border town, but the whole world.
Characters of the play are depersonalized; they do not have names, they have titles instead – the principal actress, the young actress, the theatre director…
Musicians Nevena Penčić, Aleksandar Solunac and Danilo Tirnanić also take part in the performance.
Igor Koruga is a choreographer, Igor Vasiljev is a set designer and Marina Vukasović Medenica is a costume designer.
M.B.