National Theatre in Belgrade Is a Member of the European Theatre Convention
12 June 2020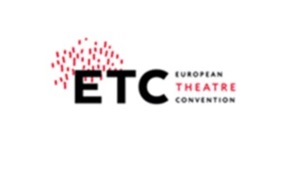 The National Theatre in Belgrade is a new member of the European Theatre Convention, an international organisation that focuses on renowned European theatres in order to provide intercultural dialogue and exchange of artistic achievements.
The National Theatre took part in a theatre conference organised by the European Theatre Convention, 10-22 May 2020 in Graz. The conference was held online and the theme was Reconnecting – Reopening of European Theatres. Some of the themes discussed in panels, workshops and meetings were - What changes should we expect after the Coronavirus crisis? How can theatres influence their own future and the future of society?
Upon address by the General Manager, Ms Ivana Vujić, at the General Assembly of the European Theatre Convention, when she spoke about the National Theatre and plans for future, the General Assembly voted the acceptance of the National Theatre into membership of the organisation.
The European Theatre Convention (ETC) was founded in 1988 as a platform for dialogue and interaction aiming at new audiences in today's European society, emphasizing varieties of European languages and offering intercultural cooperation and artistic exchange throughout Europe and beyond. The network of European Theatre Convention consists of more than 40 theatres from 20 countries. Membership in the ETC enables various types of artistic and organisational exchanges.
The document confirming membership in the European Theatre Convention was signed by Ms Ivana Vujić, General Manager of the National Theatre, and Mr Serge Rangoni, ETC President.