---
OPERA NORMA BY BELLINI, STAGE DIRECTED BY GIANCARLO DEL MONACO, WITH SANJA KERKEZ IN THE TITLE ROLE, PREMIERES ON THE MAIN STAGE, 10 JUNE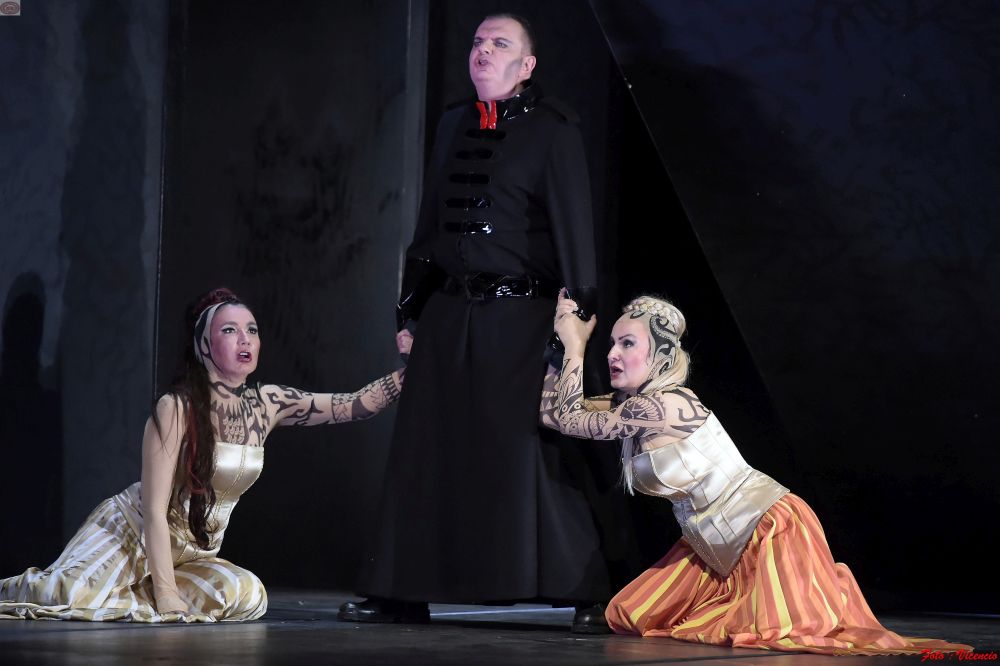 Norma, an opera by Vincenzo Bellini, will premiere on the Main Stage on 10th June (19:00 h) under the baton of Maestro Dejan Savić. The production has been staged by Giancarlo del Monaco, an artist of international reputation and career, who has also designed the set.
The title role, Norma, a high-priestess, will be sung by Sanja Kerkez, a soprano, in alternation with Svitlana Dekar.
The cast: Janko Sinadinović / Aleksandar Dojković (Pollione), Nenad Jakovljević / Dragoljub Bajić (Oroveso), Dragana del Monaco / Aleksandra Angelov (Adalgisa), Ljubica Vraneš / Nataša Rašić (Clotilde) and Marko Živković/ Slobodan Živković (Flavio).
The Orchestra and the Choir of the Opera of the National Theatre in Belgrade will aslo take part in the performance.
Stella del Monaco and Katarina Grčić Nikolić will design the costumes.
The production team also consists of Dijana Cvetković (Assistant Conductor), Ivana Dragutinović Maričić (Associate Director), Aleksandar Nikolić / Vladan Đurković (Assistant Directors), Miraš Vuksanović (Associate Set Designer) and Jasna Saramandić (Assistant Set Designer).
The following performance will take place on Saturday, 17th June.
Bellini composed Norma, which premiered in La Scala in Milan on 25th December 1831, after successes of his operas Il pirata, La straniera and La sonnambula, of which he wrote to his friend Francesco Florime. It is interesting, however, that these operas were more appealing to audience at the time, even after successful premiere of Norma, although Bellini considered Norma his best work; he even said that he can be proud only of Norma. Without a doubt, the tastes of audiences have changed since then, so Norma receives its due appreciation today; therefore, the history gave the opera its rightful place, the one that Bellini intended for it.
Libretto for Norma was written by Felice Romani after eponymous tragic novel written by Alexandre Soumet.
Norma is an opera in two acts, with two scenes in each act. The plot deals with events in Gaul or more precisely, in the forest and in the Temple of Irminsul around 50 BC, when Gaul was occupied by the Romans.
This opera was produced only once in the National Theatre in Belgrade so far; it had only a premiere performance on 12th January 1966, under the baton of Oskar Danon. The production was directed by Mladen Sabljić and choreographed by Branko Marković.
The cast was the following: Milka Stojanović (Norma), Drago Starc (Pollione), Đorđe Đurđević (Oroveso), Đurđevka Čakarević (Adalgisa), Ljubica Vrsajkov (Clotilde) and Živojin Milosavljević (Flavio).
The set was designed by Miomir Denić and costumes were designed by Božana Jovanović.
M.B.