About Performance

OPERA TOSCA BY PUCCINI
Puccini's Tosca belongs to a group of favourite and most performed operas in general. Writers and reviewers keep giving new hypotheses for reasons of its popularity, while the music publishers keep issuing new recordings of the opera. It seems that the clear, comprehensible and yet exciting plot, placed in a suitable historical era, and two tenor and one soprano arias, together with two grand soprano and tenor duets, provide permanent success, although many considered its contents non-operatic. Puccini watched the performance of Sardou's Tosca in Milan in 1889, with unique Sarah Bernhardt in the title role. Since he could merely follow the plot, because he did not speak French, he quickly abandoned the idea to write a score for an opera with this plot, which would be produced as a film later on. However, it seems that Verdi appreciated the plot of Tosca as a basis for an opera libretto, since he allegedly stated that he would gladly produce it as an opera, if he only had had the time. After success of La Boheme, Puccini was searching for a suitable libretto and he again paid attention to Tosca. After having heard that composer Franchetti had started working on Illica's libretto after Sardou's play, he managed to persuade his publisher Ricordi to have his opponent abandon working on the piece, and then Puccini himself started writing the music to Illica and Giacosa's libretto. Sardou had some reservations towards Puccini at the beginning, but after long and complicated negotiations, Puccini could finally start working. Numerous minor characters from the plot were excluded from the libretto, less significant scenes were also abandoned, and finally the plot was organised into three acts. Critics find that out of all opera composers Puccini had the most precise feeling for timing plot, for setting length of each scene. Therefore, there are no redundant and tiresome elements in Tosca, or in La Boheme for that matter, and the plot flows without interruption, while the lyrical scenes with arias and duets are in first place. The plot of Tosca is based on love and passion, but also on jealousy, and there are disturbing scenes of torture, murder, execution of capital punishment by a firing squad and suicide. Musically, Tosca is structured as a through-composed work; the voices are always predominant, although the orchestration is quite persuasive, expressive and demanding. Diatonic scales prevail, although full scales can often be heard, and there is also the use of church modes. At the time, Tosca's score might have shocked listeners, the most potent leitmotif is the sequence of three very loud and strident chords which open the opera and which represent the evil character of Baron Scarpia. However, these chords may sound enjoyable, refined and virtuous to the modern listener. Let us emphasise that Tosca possesses the show off roles for a soprano, tenor and baritone, and that every time three great singers join forces, success of the opera is imminent. One of the first great interpreters of Tosca was Milka Trnina, who triumphed in London and New York as the best Tosca. The role of Tosca has always been interpreted by superb singers in Belgrade as well; all sopranos who interpreted the title role in this opera considered Tosca to be one of their best interpretations. There are numerous recordings of the opera: Renata Tabaldi with Giuseppe Campora and Enzo Mascherini, under the baton of Alberto Erede; another recording of the same soprano with Mario del Monaco and George London, with Molinari-Pradelli conducting; Maria Callas with Giuseppe di Stefano and Tito Gobbi, with Victor de Sabata conducting; and, the best recording according to many people, by Zinka Kunz, Jussi Bjorling and Leonard Warren, under the baton of maestro Erich Leinsdorf.
Konstantin Vinaver
---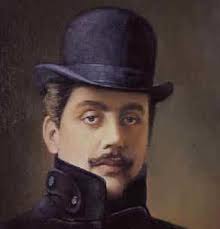 GIACOMO PUCCINI
When we talk about Italian verismo style, we have to observe musical and drama works of XIX century. Besides Mascagni and Leoncavallo, Giacomo Puccini (1858–1924) was one of representatives of the Italian verismo style, although with certain limitations. Nonetheless, as doubtlessly the greatest musical dramatist, Richard Wagner is at the centre of musical and drama creation of XIX century. Wagner's musical and drama works made the greatest influence in the history of music. There are numerous undistinguished imitators of Wagner, composers of lesser talent, in all European countries, especially in Germany, who composed long and boring pieces, completely forgotten today, who brought Wagner's principles to absurdity. It was quite natural that reaction to Wagner's principles occurred in Italy where, due to exceptionally strong opera tradition, Wagner's influence was least appreciated. Italian 'realistic' verismo style, with its dramatic scenes from people's lives, without fine psychological analysis, musically unsystematic and random, with extreme fluctuations between lyric and brutal effects, was a reaction to Wagner's influence, which in Italy could be partly observed in Verdi's Othello and especially in Mephistopheles by Arrigo Boito. Only Mascagni in Cavalleria Rusticana and Leoncavallo in Pagliacci accomplished pure verismo. Although their works had much success and made significant influence to European opera at the end of XIX and beginning of XX century, Mascagni and Leoncavallo did not raise verismo style to universal significance. Puccini did that by modifying, to some extent, basic rules of verismo aesthetics. Puccini was born in Lucca, a small town in Tuscany, on 22 December 1858. He graduated from the Milan Conservatory, where he studied composition with Bazzini and Ponchielli; at the time, Ponchielli was famous for his opera La Gioconda. Since he possessed much sense for opera theatre, Puccini dedicated himself exclusively to opera compositions. After his first attempts (Le villi, 1884; Edgar, 1889) and first successes (Manon Lescaut, 1893), he became internationally popular with his most significant and most popular operas, La Boheme (1898), Tosca (1900) and Madam Butterfly (1904). Later on he wrote scores for La fanciulla del West (1912), La rondine (1917), Il trittico (Il tabarro, Suor Angelica, Gianni Schicchi, 1918) and finally, his last piece, Turandot (performed in 1926). Puccini chose his librettos quite effectively. He told his biographer, Fraccaroli, that he could not live without writing scores and that he always searched for the next opera as soon as he had finished one, since he was not skilful in writing symphony music. Puccini was always searching for new and interesting texts full of life, excitement and kindness. However, his searches for a new libretto had always been successful. Being a man of a certain theatre instinct, Puccini had a feeling for stage and looked for exciting drama plots and upheld the cult of grand gestures and desperate actions resulting from strong passions. Puccini formulated the secret of every theatre success, "There are three laws when theatre is concerned: stir interest, surprise and impress." This is his aesthetic motto. Puccini paid much attention to the nerves of his audiences and influenced them, frequently using even external stimulations. His operatic style presents more or less harmonic mixture of brutality and sentimentality. The two characteristics of his style have their special origins. When brutality, naturalism, rough contrast and wide lines are concerned, Puccini's style represents a direct continuation of verismo style. Puccini's sentimentality comes partly from his Manon Lescaut and partly from Verdi's Traviata. When analysed from a technical point of view, Puccini's scores consist of mosaic musical contents, superbly and wittily instrumented and formulated into a unity by a hand of a master. Intensive orchestra emphasis of drama, surprising contrasts, great gradations, often artificial and implausible, temperamental outbursts, vocalisation of melodic lines in style of Italian tradition – were main characteristics of Puccini's operatic style. At the beginning of his monograph on Puccini, Adolph Weissmann wrote, "I do not want to understand Puccini as a tragedian. He would not have that. His limitations are obvious." In the summation of creative qualities, Puccini is not a composer of great format. However, Puccini managed what even the greater composers did not achieve; he created his personal style, a forceful style, although it frequently turns into manner or descends to the level of operetta. Nonetheless, taking into account modern tendencies in opera, Puccini remains a supreme master of opera stage, together with Verdi.
B. Dragunović
---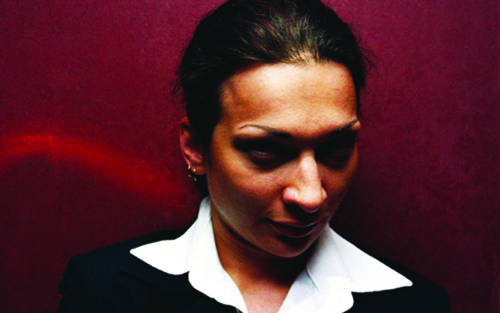 ANA ZORANA BRAJOVIĆ
Ana Zorana Brajović was born in Belgrade in 1975. She graduated at the Piano Department at The Faculty Music Arts in Belgrade, in the class of Professor Mirjana Šuica Babić. Later on, she obtained her Master's Degree in conducting in the class of Professor Jovan Šajnović. She won the October Prize for her accomplishments in music in 1995, as the youngest candidate. Ana Zorana won the first prize for performance and co-repetition in "Boris Hristov" Competition in Sofia in 2000. She received Fulbright scholarship for 2003/04 and studied at the Peabody Conservatory, Baltimore, USA, in the class of Professor Gustav Meier. As of 1st October 1994, she worked as an assistant conductor, and as of 2000/01, she became permanently engaged as a conductor in the Opera and Ballet companies in the National Theatre in Belgrade. As the youngest conductor in the Opera Company, she conducted Mozart's Magic Flute in 1995. In 2006, Ana Zorana conducted at the world premiere of opera Violet Fire by Jon Gibson, an opera on Nikola Tesla. In period between 2007 and 2012, she conducted in the regular repertoire in the National Theatre; amongst other accomplishments, she revived operas The Barber of Seville (2010) and The Masked Ball (2011). With performance of Rossini's The Barber of Seville, she celebrated 20 years of her artistic work on 24th November 1994. She started her career in 1991 as a pianist, by performing in numerous concerts in Serbia and abroad. In 1995, she held a Promenade Concert at Zaduzbina Ilije M. Kolarca accompanied by the Symphony Orchestra of the Serbian Broadcasting Corporation, when she performed both as a pianist and as a conductor. Since then, she has performed frequently with this orchestra and in 2003, with the Orchestra and the Choir of the Serbian Broadcasting Corporation, she recorded a CD – De­us Ab­scon­di­tus, suite by Aleksandar Kostić. She participated at the concert "Millennium Stage" in Kennedy Center in Washington, DC. In cooperation with musicians of the Metropolitan, she participated in the Brooklyn Music Festival in New York in 2006. She performed in opera houses in Baltimore and Washington, DC. In cooperation with the Philharmonic Orchestra of Sarajevo, she conducted Giselle in the National Theatre in Sarajevo, in 2011.
---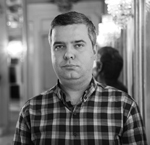 DEJAN PROŠEV
Dejan Prošev was born in Skopje in 1979. He graduated from High School of Music "Ilija Nikolovski – Luj" Skopje, in the class of Professor Marija Nikolovska. He studied solo singing in the Academy of Music "Professor Pancho Vladigorev", where he received Bachelor's Degree (2001) and Masters Degree (2003) from the Opera Singing Department in the class of Professor Niko Isakov. In 2012, he obtained another Master's Degree with his work on musical and stage directing with Professor Pavel Gerdzikov. In 2002, he had a debut as a singer in children's fantastic opera The Firefly, by V. Chuchkov, in the National Opera and Ballet Theatre in Sofia. Later on, he interpreted baritone roles in productions of the Macedonian National Opera and Ballet Theatre, Turandot, The Secret Marriage and The Visit of the Old Lady, also in The Story about Light (first Bulgarian rock opera) in the National Music Theatre in Sofia. In 2005, he was engaged as an assistant director in the Macedonian Opera and Ballet Theatre, where he worked in all opera productions in the Theatre's repertory. Since 2007, he started working as a project manager, as well. In period 2008 – 2010, he was an artistic director and since 2011, he has been a general manager of the Theatre. Prošev also worked as an assistant director in the Opera House in Bitola on the production of Donizetti's opera Don Pasquale (2005); he transferred the stage direction of The Magic Flute by Austrian director Angel Zabras to the stage of the National Opera House in Tirana (2006); in 2007, he directed two operas by Verdi in the Macedonian Opera and Ballet Theatre, The Troubadour and Aida – it closed the 35th May Evening Opera Festival. Prošev attended master classes with Ana Maria Pipitone (1997, Reggio Calabria, Italy), Mirella Paruto and Antonio Boyer from Italy (1997, Interfest, Bitola) and Raina Kabaivanska (2002, Sofia, Bulgaria). In 2012, he served as a member of the jury of the International Opera Singers' Competition "Don Salvatore Pappagallo" in Molfetta, Italy. Since 2013, he has been engaged as an associate to the Opera Department of "Goce Delčev" University in Štip, Macedonia.
Premiere performance
Premiere April 2, 2014. / Main stage

Opera in three acts
Libretto by L. Illica and G. Giacosa after Victorien Sardou's play
Conductor Ana Zorana Brajović
Director Dejan Prošev
Set Designer Miraš Vuksanović
Costume Designer Katarina Grčić Nikolić

Premiere Cast:
Tosca Jasmina Trumbetaš Petrović / Suzana Šuvaković Savić / Ana Rupčić
Cavaradossi Dušan Plazinić / Janko Sinadinović / Dejan Maksimović
Scarpia Boris Trajanov, k.g. / Miodrag D. Jovanović / Aleksandar Stamatović
A Sacristan Pavle Žarkov / Mihailo Šljivić
Spoletta Darko Đorđević / Danilo Stošić / Igor Matvejev
Angelotti Vuk Matić / Aleksandar Pantelić / Strahinja Đokić* / Mihailo Šljivić
Sciarrone Mihailo Šljivić / Aleksandar Pantelić / Pavle Žarkov
A Shepherd Ivanka Raković Krstonošić / Jovana Čurović* / Jovana Belić*
A Jailer Strahinja Đokić* / Mihailo Šljivić

Cardinal, Judge Roberti, notary, army officer, sergeant, soldiers, spies, noblemen and women, people in church
The action of the opera takes place in Rome, June 1800.
Orchestra and Choir of the National Theatre's Opera
*Members of "Borislav Popović" Opera Studio of the National Theatre in Belgrade
Assistant Conductor Đorđe Stanković
Assistant Director Ana Grigorović
Assistant Set Designer Jasna Saramandić
Assistant Costume Designer Ružica Ristić
Video Production Petar Antonović
Concertmasters Edit Makedonska, Vesna Jansens
Chorus Master Đorđe Stanković
Music Associates Srđan Jaraković, Gleb Gorbunov, Nada Matijević, Nevena Živković, Stefan Zekić
Stage Music Đorđe Stanković, Milica Radivojević
Stage Managers Branislava Pljaskić, Ana Milićević
Prompters Silvija Pec, Biljana Manojlović
Producers Maša Milanović Minić, Snježana Vujasinović Đorđević, Nemanja Stanojević
Make-Up Dragoljub Jeremić
LIght Operator Srđan Mićević
Set Crew Chief Zoran Mirić
Sound Operator Perica Ćurković
Set and Costumes were made in the National Theatre's workchops