---
Cooperation Agreement with the National Opera from Algeria Signed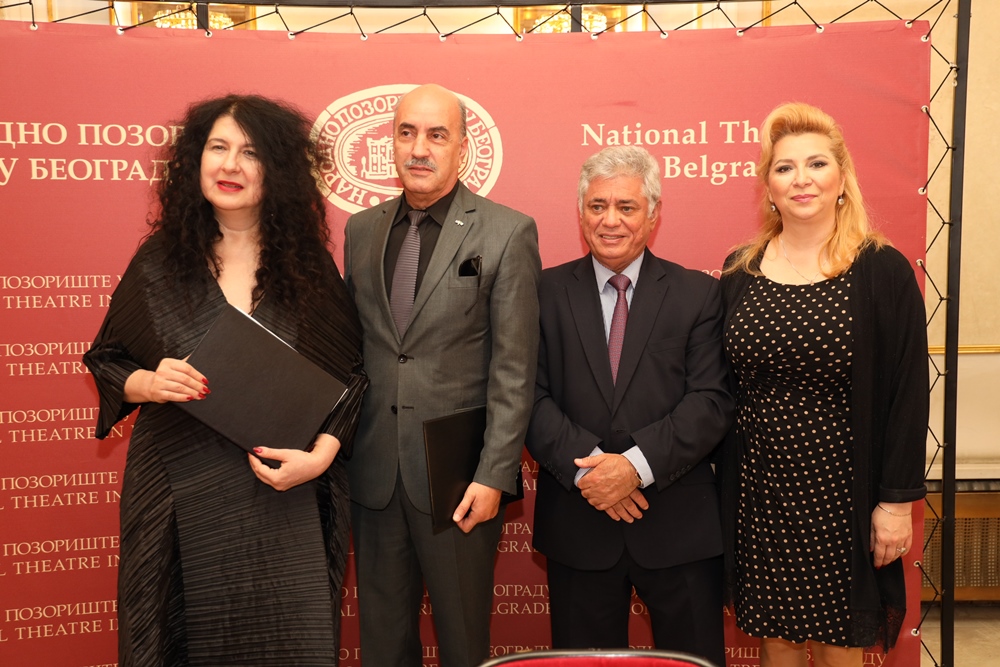 The Cooperation Agreement between the National Theatre and the Algerian National Opera was signed in Belgrade on 4th June in the presence of Ambassador of Algeria to Serbia, H. E. Abdelhamid Chebchoub.
The Agreement, signed by managers of the two respective theatres – Ms Ivana Vujić and Mr Noureddine Saoudi, is intended to enable joint productions, exchange of performances, ensembles and soloists, as well as technical support and cooperation.
"We find the signing of the Cooperation Agreement with the Opera of the City of Algiers very important for development of Serbian opera and ballet which will thrive in a friendly setting. On the other hand, our Algerian friends will be welcome, with their ensembles, orchestras and soloists, to perform on stages of the National Theatre in Belgrade," said Ms Vujić.
Mr Saoudi said that it was his honour to sign the first protocol on cooperation of the National Opera House of Algeria with the National Theatre in Belgrade.
"I hope that the cooperation will have positive effects on Algerian Opera House, which is newly formed and consists of three ensembles – symphony, ballet and traditional music ensembles," said Mr Noureddine Saoudi, who was presented with recordings of the National Theatre's performances by Ms Ivana Vujić.
He said that he was impatient to see reactions of Serbian audience to traditional dances and music from Algeria that would be performed and he invited Ms Ivana Vujić to visit Algiers in September.