---
The son of the Buffalo woman, Rasa Plaovic stage, February 25th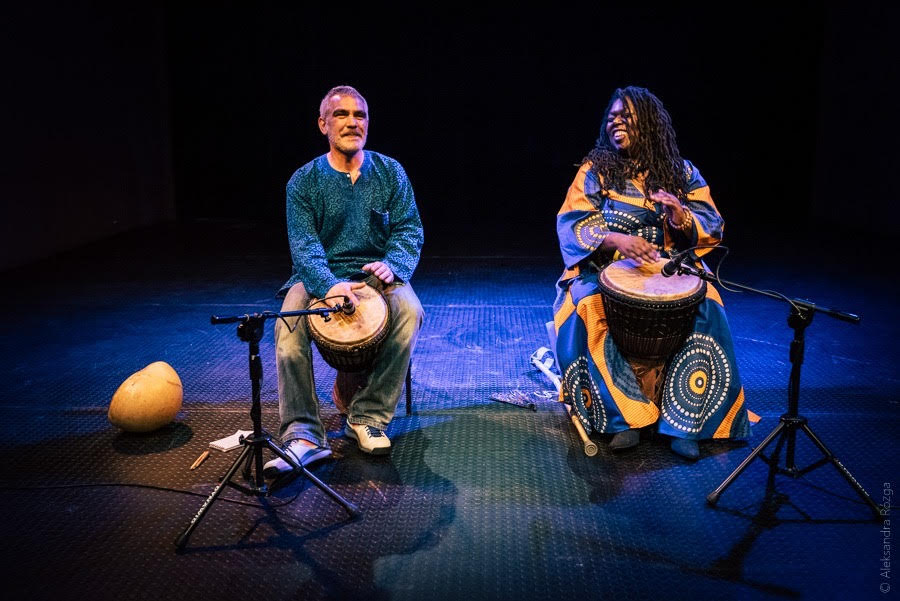 Performance storytelling by Jan Blake
with percussion by John Pradere
Kings and women of power become embroiled in prophecy, mythology, shame, pride and insult in one of the most exciting hero birth tales in the world – The Birth of Sundiata Keita, legendary founder of the great Malian Empire of West Africa.
Internationally acclaimed storyteller Jan Blake and long-term collaborator, drummer John Pradere bring an epic performance to The National Theatre of Belgrade. This inspiring tale reaches across the centuries, from its origins in 13th Century Africa to the conflicts in our own time where its telling has been forbidden. Expect an exhilarating collision of stirring songs, heroism and a truly remarkable mother.
The show will be performed in english, accompanied by a synopsis in serbian that will be available at the entrance.