---
Director Ivana Vujić Succeeds Dejan Savić as the Head of the National Theatre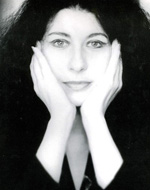 Upon Dejan Savić's request, the Government of Serbia discharged him from the position of General Manager of the National Theatre on 20th November and appointed Stage Director Ivana Vujić at the position.
Ivana Vujić has been a tenured Professor of Theatre Directing at the Faculty of Dramatic Arts since 2005.
Mrs. Vujić has graduated from the Department of Theatre and Radio Directing at the Faculty of Dramatic Arts in Belgrade and finished postgraduate studies at the Sorbonne in Paris and the University of New York (Department of Performance Studies).
She was the Artistic Director of Bitef Theatre Festival (1990-1997) and of FIAT – Festival of International Alternative Theatre in Podgorica (1994-1996).
Mrs. Vujić established and worked as an Artistic Director of urban 'fringe' festival 'Aeroplane without Engine', 1994-1997, as well as an Artistic Director of Belef Festival, 1997-2001.
She is the founder and Director of Beton Hala Theatre in Belgrade.
For several years, she was a Director of International Summer Schools at the University of Arts.
For her contribution to education and culture, Mrs. Vujić was awarded with high recognition from French Ministry of Education and Science – Order of Academic Palms – Knight of the Order in 2010.
She has staged more than 80 productions in Serbia, Slovenia, Germany, Italy. She has worked throughout former Yugoslavia – in Belgrade, Novi Sad, Subotica, Zrenjanin, Sombor, Pančevo, Kragujevac, Priština, Ljubljana, Maribor, Podgorica, etc.
Mrs. Vujić staged Widow-Immolation, Duchess of Malfi, Balkans Plastics, Hamlet and Romeo and Juliet in the National Theatre in Belgrade.
M.B.