---
International Opera Stars Carlo Colombara and Elena Mosuc Perform in the National Theatre's Opera Performances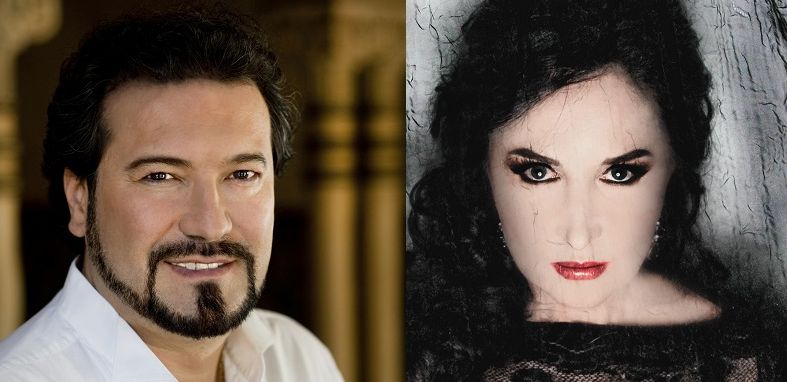 Internationally renowned opera singers Carlo Colombara, bass, and Elena Mosuc, soprano, performed in opera performances in the National Theatre in Belgrade.
Colombara, one of world's best known basses of prevalently Verdian repertory, who performed in La scala Milan, Metropolitan Opera in New York, Bolshoi Theatre in Moscow, Theatre Colon in Buenos Aires, Paris Opera, Covent Garden in London, Arena in Verona, etc., performed the role of Don Giovanni, the title hero of eponymous Mozart's opera, directed by Alberto Triola, in the performance of 27th March.
This operatic masterpiece, jointly produced by the National Theatre and Madlenianum, was performed on the Large Stage of the Madlenianum Opera and Theatre in Zemun.
The performance was conducted by Andrea Certa, Artistic Director of the Luglio Musicale Trapanese Opera from Sicily, and the cast were Olivera Mercurio (Donna Elvira), Dragoljub Bajić (Leporello), Snežana Savičić Sekulić (Donna Anna), Marko Živković (Don Ottavio), Nevena Matić (Zerlina), Marko Pantelić (Masetto) and Aleksandar Manevski (Commendatore).
A day after, on 28th March, on the Main Stage of the National Theatre, a performance of Verdi's Il trovatore was given, conducted by Dejan Savić and stage directed by Ivana Dragutinović Maričić.
Elena Mosuc sang the leading soprano role (Leonora). Romanian born, Mosuc is an international operatic star; in the course of her successful and prolific career, she has performed on most renowned operatic stages in Europe (La scala Milan, Opera Vienna, Royal Theatre in Brussels, Berlin Opera, etc.), as well as in Japan, USA and China.
Florin Estefan, baritone of lavish voice, interpreted the role of Count di Luna in the performance. He was born in 1982 in Oradea, Romania. Estefan is a soloist in the National Opera House in Cluj.
Tenor Janko Sinadinović sang the title role of Manrico, a troubadour. Mezzo-soprano Jelena Vlahović interpreted the role of Azucena, a Gypsy woman, and bass Ivan Tomašev sang the role of Ferrando, captain of the Count's army.
Other roles were interpreted by Aleksandra Petrović (Ines), Danilo Stošić (Ruiz), Siniša Radin (Messenger) and Predrag Gligorić (Old Gypsy)
Orchestra and Choir of the Opera of the National Theatre in Belgrade took part in both performances.
M.B.