---
Jubilee 150th Season of the National Theatre in Belgrade Opens with a Spectacular Opera Gala Concert on the Sava Promenade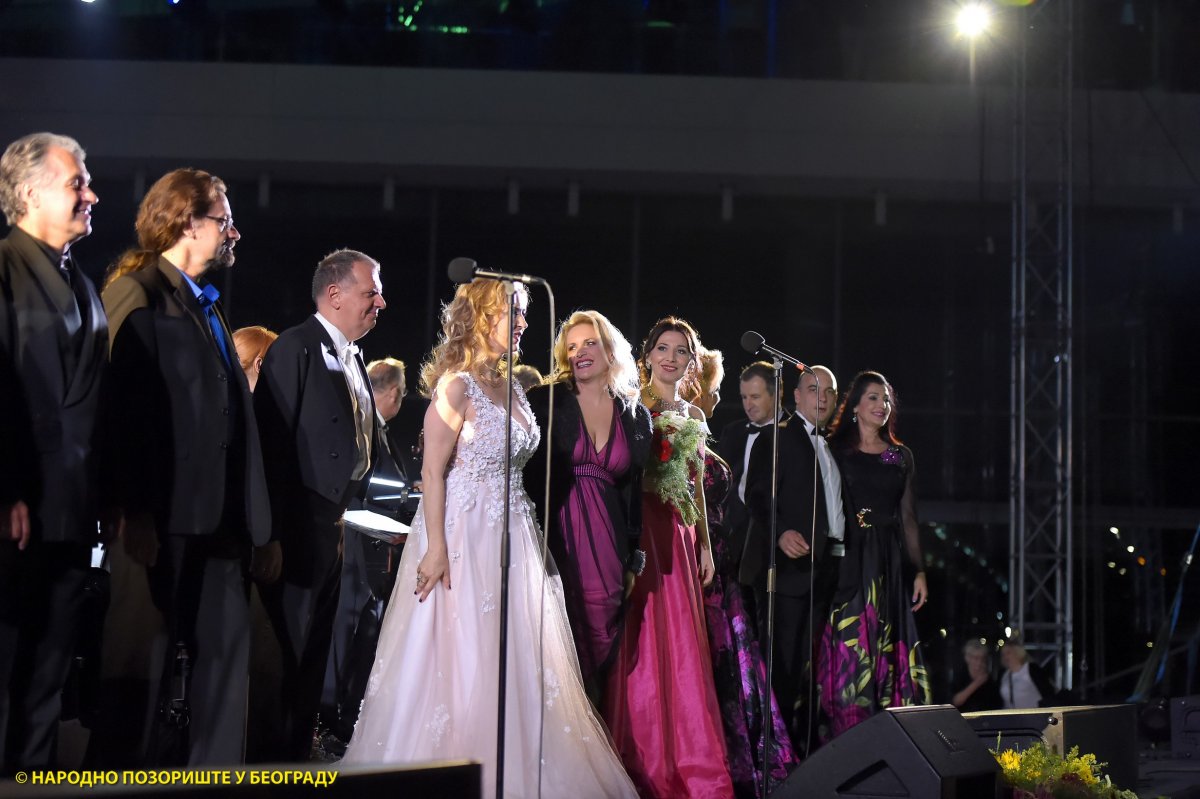 Opera Gala Concert, with more than 200 performers, was given for several thousand delighted spectators on occasion of a significant jubilee – 150th anniversary of the National Theatre in Belgrade, as well as the opening of new 2018/19 season. The concert took place on the Sava Promenade, a promenade created within the "Belgrade on Water" project, on Saturday 22nd September.
Within this spectacle under the open sky, titled "Opera on Water", the audience enjoyed popular arias, duets and choruses from well known operas, which are predominantly on the current repertory of the National Theatre – The Marriage of Figaro, Rigoletto, Werther, The Tales of Hoffmann, Eugene Onegin, Nabucco, Tosca, Carmen, Don Carlos, etc.
Principal artists of the Opera of the National Theatre in Belgrade who performed in the Gala Concert, together with the Orchestra and the Choir, were Vladimir Andrić, Snežana Savičić Sekulić, Dejan Maksimović, Sofija Pižurica, Aleksandra Angelov, Janko Sinadinović, Jasmina Trumbetaš Petrović, Aleksandar Stamatović, Dušan Plazinić, Miodrag D. Jovanović and Jadranka Jovanović. The concert was conducted by Dejan Savić and directed by Ivana Draguinović Maričić.
Renowned Serbian violinist Jovan Kolundžija, as a special guest at the concert, performed well-known composition Rondo Capriccioso by French composer Camille Saint-Saens.
The concert closed with The Drinking Song from Verdi's Traviata with standing ovations from the audience, while the March to the Drina by Stanislav Binički was performed as encore.
This spectacle has been organized as a present to citizens of Belgrade and all visitors to the capital of Serbia as a joint project by the "Belgrade on Water" Company and the National Theatre, thus confirming their dedication to cultural and artistic events that promote the spirit of Serbian capital city.
M.B.