HISTORY THE BEINNINGS
In 1868, the year when the National Theatre in Belgrade was established, Serbia was populated with slightly more than one million and two hundred thousand people. Serbian education system at the time had 423 male and 54 female teachers, the female teachers taught in primary schools for girls. Belgrade had just over 25,000 inhabitants who lived in 3,444 houses. At the time, there was one public servant on 68 people, one teacher on 262 people, one medical doctor on 442 people and one lawyer on 1481 people. In 1860s, Belgrade was a big village, half way between Ottoman and European civilization. The town was inhabited by tradesmen, artisans, clerks, soldiers, farmers, workers and idle men. Houses, trades and fashion progressively adapted to western taste; cold snacks and champagne were introduced next to boza, halvah and sausages; kolo dance and polkas were danced at balls. Streets were narrow, windy, filthy and unlit; forty Belgrade blind streets were used as waste dumps; there was no sewerage and there was a lack of potable water. Nonetheless, there was a need for development of education, culture and science in a newly liberated country, as well as a striving to finish national liberation and uniting. Therefore, as early as in 1868, Belgrade which only made its first steps into progress, had an University (Grand School) with three schools; a grammar school and one school which was partly grammar; Girls' High School; Association of Serbian Intellectuals; National Library; National Museum; National Reading-Room; First Association of Singers, State Printing Company; and there were 44 students abroad who were to take the leading role upon their return to the country…
Since 1842, there were several attempts to establish a standing professional theatre in Belgrade, those attempts failed from different reasons, but they introduced an idea that the country and its capital need a theatre. Therefore, the National Theatre in Belgrade was established in 1868. The first performance, Đurađ Branković by Karolj Obernjak, was given on 22nd November 1868, in an inn Kod engleske kraljice (At the English Queen's), that served as a temporary base of our Theatre.
---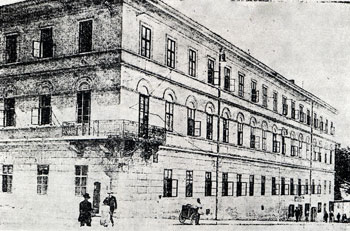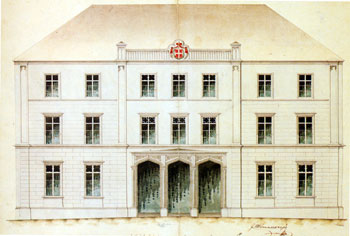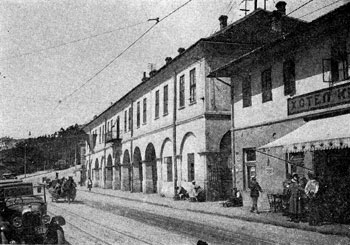 Attempts to establish a theatre were accompanied by attempts to find adequate building for it. In the meantime, performances were given either in the Customs office's warehouse (Theatre on Djumruk), in hotels (Theatre Kod jelena), in the Prince's Brewery, in inns (Kod krune and Kod engleske kraljice). A first substantial attempt to build the theatre was initiated by the Board of Supporters of National Education Association and the Theatre Board that organized fund raising. Government of the Principality of Serbia donated 2000 ducats and a lot of 228 m2 on Zeleni venac, Prince Aleksandar Karadjordjević donated 1000 ducats and 80 m3 of stone, Miša Anastasijević donated 500 ducats… There were three plans: by a Czech architect Jan Nevola, by an Italian architect Joseph Cassano and the third one by the well-known contractor Steinlechner. The construction was obstructed by sodden ground and the lack of funds. Three years later, there was another unsuccessful attempt to build at the same lot; this time the Government approved a credit of 10,000 ducats (under condition to place the museum and library in the same building); the credit was used to fortify the ground with wooden piles, but to no avail. During winter 1867-68, Serbian National Theatre from Novi Sad gave sixty-four performances in inadequate premises in Kod Krune and Kod engleske kraljice inns in Belgrade. After one of these performances Prince Mihailo said, "I am going to build you a theatre and you will be contented."

Therefore, upon founding of the National Theatre, the Prince and the State Council gave a new lot, an ex Turkish ground near Stambol Gate. The Prince also renewed donating practice by allocating five thousand ducats himself. Unfortunately, he did not live to see the beginning of construction works; he was assassinated on 3rd June 1868. Prince Milan placed the corner stone. It is believed that Architect Aleksandar Bugarski designed the project of theatre building near Stambol Gate, although it is not quite certain according to documents. In spring 1868, Steinlechner was again engaged as a contractor. The contract was signed on 23rd May 1868 for 12,550 ducats and additional building materials that remained after building attempt on Zeleni venac and around 150 m3 of stone from old Turk-owned houses from Stambol Gate. Construction went very quickly. Ground works started on 29th May and the corner stone was laid on 18th August 1868. The construction was finalized as early as January 1869. Theatre auditorium had approximately 800 places in a town that had a population of 25000! The first performance in the new building was given on 30th October 1869. There are the following accounts of the event:
"… The first performance was After Death Fame of Prince Mihailo, by Đorđe Maletić, given on Thursday, 30th October 1869…
… A preserved playbill and invitation printed on silk (sent to Croatian National Theatre in Zagreb) shows that the cast included almost all members of the National Theatre's ensemble: Milka Grgurova, Marija Jelenska, Julka Jovanović, Mara Grgurova, Ljubica Kolarević, Adam Mandrović, Nestor Nedeljković, Toša Marković, Aleksa Savić and Toša Jovanović...
… The performance left a strong impression on audience, especially when an actor, dressed as Prince Mihailo, appeared on the stage on a horse. When the audience saw him on a horseback, they thought they were looking at Prince Mihailo alive, wrote a critic of the Vidovdan newspapers…"
Besides the Captain Miša's Building, the building of National Theatre in Belgrade was, at the time, the largest and the most luxurious palace in Serbia. Its façade resembled the Scala in Milan by Piermarini that was built ninety years earlier (1776 – 1778).
---
First adjustments and extensions have been done as early as in 1870. Relatively small stage required enlargement. The added part in the rear of the stage was lower and built of bad material. Besides enlargement of stage, there were plans to build changing rooms for extras, storage for décor and furniture, and a painting atelier. First plans for extension of the building were elaborated probably by the contractor Vinter, but they were then again entrusted to Aleksandar Bugarski. Construction was delegated to a contractor Erlmeier. Extension was done on the ground that did not belong to the Theatre, but the Theatre's Board gave green light to start building without a permit. Interior was given much attention and no expenses were spared. All surfaces in the auditorium, loges, pillars, ceilings were decorated in gypsum and covered in thin layer of gold. Medallions with coat of arms of all Serbian countries and portraits of significant Serbian rulers and writers were placed on loges' fence. Medallion with the image of Prince Mihailo, the founder of theatre building, was placed above the stage. Seats and stage equipment were purchased in Vienna, as per the Theatre Board's decision. There was a large chandelier, with more than one hundred gas flames, placed in the middle of the ceiling, just under the airing rosette. Kaucki, the Viennese court painter did all the painting work, as well as the curtain painting. Lighting of the scene, changing rooms, storage rooms, auditorium, in other words of the whole building, was fuelled by natural gas.
The gas factory was placed just twenty meters away from the theatre building, at the Dositejeva Street and Braće Jugovića Street, in the deserted mosque - Karadžamija. Problems with the stage and rooms, lack of changing rooms, weak construction because of lack of funds have brought about another decision regarding more substantial reconstruction in 1911. The Ministry of Construction has made its employee, the architect, Josif Bukavac in charge of this reconstruction. The plans covered reconstruction that would change both exterior and interior of the National Theatre, as well as dimensions and arrangement of rooms. In the summer of 1912, the enlargement of the stage started. However, in autumn of the same year, the reconstruction was stopped due to start of the Balkan War, but it restarted in summer of 1913 when the reconstruction was mostly finalized. The following year, 1914, reconstruction of auditorium started, but the works were interrupted again due to the beginning of the First World War. In period between 1915 and 1918, many elements of reconstruction were destroyed due to bombing of Belgrade, as well as due to Austrian-German occupation. Construction works on the Theatre continued in 1919, the plans of 1911 were somewhat changed, and the reconstruction finalized in 1922. In this reconstruction, the exterior architecture lost its unity of style and harmony of original design by Bugarski; it became a mixture of secession and baroque. Auditorium now had 700 seats, 33 loges (plus a royal one, somewhat bigger than others) and 66 standing places – totalling to 944 places. The stage was enlarged in depth and a rotation round stage was installed. Dressing rooms, workshops, offices, storage rooms and other premises were situated in the back on the second and third floor. All the installations have been changed and central heating was introduced. The immigrant Russian architects have assisted the architect Josif Bukavac in interior design; their taste and influence can be seen in decorations in auditorium, vestibule and foyer in the first gallery that got even more plaster ornaments, artificial marble and baroque motives. Russian painter Stepan Kolesnikov painted the ceilings in his outstanding style. The only thing that remained from the previous building was a medallion that represents a profile of Prince Mihailo, situated above the stage portal, renewed by sculptor Đoka Jovanović. The Theatre was damaged again in bombing of Belgrade on 6th April 1941. At the end of same year, The Ministry of Construction started reconstructing the Theatre, although the country was occupied. The building was enlarged again; at its base another part was constructed that was asymmetrically placed at the side where offices, rehearsal rooms, workshops, storage rooms, dressing rooms, three apartments and other premises were situated. Once symmetrical and monumental building from 1922 completely lost its harmony, its length was double than originally designed. Lack of funds during reconstruction influenced the exterior architecture of the old part of the building; the exterior was forcefully simplified and gave the impression of being unfinished. The middle entrance from vestibule into auditorium was closed and only the side entrances, rather modestly decorated with unpainted ceiling, were left. Architects Gojko Todić initially and later Dragan Gudović were in charge of the reconstruction. Construction company owned by the architect Milan Sekulić did most of the reconstruction works. Upon the end of season 1964/65, there was a modest adaptation of the Main Stage based on design of an architect Nikola Šercer. The auditorium was enlarged by removal of loges and by installation of smaller seats with narrow space between them. The large crystal chandelier was taken down and the auditorium was adorned with new bas-relief and walls were covered with oak matchboards, as well as with blue seats and curtains. The new linoleum floors were installed, the number of spotlights was increased to twelve, and new central heating was introduced, as well as silent airing fans.

In 1986, the National Theatre and the City of Belgrade decided to start another, necessary extensive reconstruction of by then completely inapt building. Ljubomir Zdravković and Slobodan Drinjaković were the main architects and designers for reconstruction of the old building and construction of a new addendum. Interior was done according to designs of architect Milan Pališaški; Branka Bremec, Dimitrije Ivančević and Zoran Badnjević designed the façade and decorations; engineer Milenko Popović did the structural statics. Trudbenik, the contracting firm, was in charge of the project and works. The reconstruction lasted for almost three years and the cost was approximately 4.5 million dollars. Formal opening of the "new" theatre took place on 15 October 1989 and the first performance Aeschylus' Oresteia was given on 10th November the same year. In this reconstruction, the old building restored its design from before the II World War and the total area got almost doubled by adding on the new modern construction where offices were situated on five floors above and two under ground. The building now has eighteen thousand five hundred square meters out of which seventeen thousand square meters are floor area. Loges that were removed in 1966 have been restored and now they look the same as in XIX century, situated in semi-circle arrangement. The auditorium was reconstructed and has a new look, it has been refurnished into red velour and plush and there are white and gold colours also dominating.
There is a plaque with names of all donors and patrons of the Theatre from the nineteenth century situated in the foyer of the second gallery. The ceiling paintings by Kolesnikov in the auditorium were restored, a composition made of two paintings, Bacchanal and Thalia in a chaise of four horses. The foyers are different and more decorative. Marble floors, gypsum ornaments on ceilings, mirrors, and crystal chandeliers were installed; and the bust of Prince Mihailo, the theatre founder, was placed in the main foyer. In the new, the so-called working building, the architects and builders left connections for underground corridors, that could one day be extended under the Francuska street in order to make an underground connection to the new building for Opera and Ballet, that should be built at the Square of Republic, across the street from the National Theatre. According to the plans, it should be just a large stage and auditorium hall with more than 1500 or 2000 seats, while both buildings should be utilized by the same staff. It can be said that the National Theatre in Belgrade today represents a modern unity of old and new in architecture, and from the technical point of view, the theatre belongs to the best-equipped theatres, globally looking, with the top-notch equipment.
---
Activities of the National Theatre's Drama Company is most often divided into four periods: from the establishment of the Theatre until the First World War; period between the two world wars; from the liberation until the disintegration of ex-Yugoslavia; and the period since 1991 to today. The Drama Company has been formed of prominent actors of already existing professional theatres from the region, primarily from the Serbian National Theatre and Croatian National Theatre, and of selected artists from larger travelling theatre companies. In the first decades, in small Belgrade, the productions often had a premiere and two or three performances, and only the rare and very popular plays had up to ten performances. In these circumstances of hyper production, one cannot imagine that production would be anything similar to what it is today. Actors would memorize the text, and rely on a prompter to a great degree, and the leading actor would try to agree with other actors and rehearse the basic mise en scène in a few rehearsals before the opening. Pathetic and romantic acting style prevailed. The productions were placed in only a few sets (a room that often served as a peasant home or European salon; a forest; a city square). At the beginning, the actors were dressed in their own costumes and actresses were given a small addition to their salaries for this purpose. Later, the costumes, mostly type ones, were commissioned for each production. In the years just before the First World War, situation regarding directing and set designing changed to a degree, due to arrival of a professional director, Alexander Ivanovich Andreyev, who introduced a certain richness of décor on the stage. Besides the pieces of international classics that were a compulsory part of the repertoire (Sophocles, Shakespeare, Calderon, Moliere, Racine, Goldoni, Corneille, Rostand, Schiller, Goethe, Ibsen, Strindberg, Gogol, Ostrovsky, Chekhov, Gorky…), the National Theatre immediately started to support national play writing. Naturally, in the beginning there were only a few good texts. At the time of stirring of national identity awareness, the plays with national themes were especially popular, prevalently tragedies and plays inspired by events from medieval and recent period, namely: Death of Uroš V, by Stefan Stefanović, Miloš Obilić (The Battle of Kosovo), by Jovan Subotić, Hajduk Veljko by Jovan Dragašević, etc. As the time went by, good authors who will stand the test of history appeared (Milovan Đ. Glišić, young Branislav Nušić, Borisav Stanković, Matija Ban, Simo Matavulj, Laza Kostić...). The so-called plays with singing were extremely popular at the time, and later. Such were dramatizations of Stevan Sremac's novels – Zona Zamfirova and Ivkova Slava (music by Stevan Mokranjac); Djida by Janko Veselinović and Dragomir Brzak (music by Davorin Jenko); and the most popular one - Koštana by Borisav Stanković (music by Stevan Mokranjac). Koštana became a cult play, and as such remained on the repertoire from 1901 until today, only with occasional short breaks. Translation activities were quite intensive at the time. It was often the case that a modern French or German text was produced only a few months after its first performance abroad. The so-called Serbizations were made. However, most of these pieces, dating from the first decades of the National Theatre's work, did not stand the test of history and no one knows about them today. At the turn of the century, the management gave additional effort to urge writers to write dramas. Amongst other things, there were regular annual competitions for new drama texts. At that time a new and great name in national play writing appears – Branislav Nušić. Besides him, there were other young writers amongst whom one should mention Simo Matavulj, Svetozar Ćorović, Vojislav Jovanović Marambo and Milivoj Predić. Jovan Sterija Popović was recognized as a national drama classic; his plays were regularly on the repertoire and, in addition, the Theatre organized special Sterija's Evening each year on the day of his birth. Leading artists at the time were the following: Aleksa Bačvanski, Adam Mandrović, Miloš Cvetić, Toša Jovanović, Đura Rajković, Milorad Gavrilović, Sava Todorović, Ilija Stanojević Čiča, Svetislav Dinulović (actors and actor-directors), and Pera Dobrinović, Dobrica Milutinović, Milka Grgurova, Vela Nigrinova, Sofija Coca Đorđević (the only Belgrade-born in the group), Zorka Todosić, Teodora Arsenović, Persa Pavlović...
During the World War I, the only time in its history, the National Theatre was closed for the duration of all four years. Male staff of the Theatre was mobilized; "army theatres" were formed in many camps led by our actors. The "army theatres" performed a popular, but very demanding repertoire. Archive and library of dramatic texts were kept in crates, which were transported, together with the army and people, through Albania…
Immediately after the War, the Theatre opened its door again and soon the opera and ballet companies were formed. Lack of space due to one stage that was to be used by three companies has been resolved by adaptation of horse-riders' school Manjež, which became known as The Stage on Vračar; it was somewhat more intimate than the one in the building "near the monument", it was much liked both by actors and theatregoers. With several interruptions, the National Theatre used the building until after the World War II, when it became the base of newly-formed Yugoslav Drama Theatre. The end of WWI coincides with the October Revolution, it was the period when many Russians and other nations fled their country before the communist regime of the Soviet Union. Many artists were amongst the refugees and some of them remained in Belgrade. This is how the National Theatre got professional directors (first, Yuri Lvovich Rakitin, and later the couple Vera Grech and Polycarp Pavlov, former members of Moscow Hudozestveni Theatre), set and costume designers (Leonid and Rimma Brailowsky, Anani Verbitski, Vladimir Zhedrinski, Vladimir Zagorodnjuk). Owing to the Russians, the theatre directing becomes an art of its own in the Theatre, acting becomes enriched with realistic principles of "acting out" of Stanislavski. Set and costumes were produced for each premiere (in accordance to financial possibilities), and brought predominant styles in art to the stage. Classical repertoire was still present, as well as modern international writers (Bernard Shaw, Luigi Pirandello, John Goldsworthy, Eugene O'Neill, etc.); however, the so-called boulevard repertoire boomed, especially the French "light" plays, which the audience adored and critics despised. Besides the international writers and Sterija, one can freely say that Nušić, whose prime was between the wars, became a national classic, even during his lifetime. At the time of his creative prime, between the wars, he was a kind of a "in-house writer" in the National Theatre; he wrote all his plays having in mind the drama company of the Theatre, and he often participated in casting. Although the critics did not think the same, the audience found Nušić their favourite playwright. Every new piece was impatiently anticipated and when produced, his dramas became so popular that they broke records. Belgrade became a European city and theatre productions were being performed several tens of times, without any difficulty. There were fewer premiers, but the productions were significantly more professional, contemporary and better. National repertoire consisted of Serbian, Slovenian, Croatian and Macedonian writers' texts (Milutin Bojić, Borisav Stanković, Ivo Vojnović, Milan Begović, Ivan Cankar, Petar Petrović Pecija, Vladimir Velmar Janković, Josip Kosor, Velimir Živojinović Masuka, Todor Manojlović, Miroslav Krleža, Đura Jakšić, Milivoj Predić, etc. and the first female author Milica Jakovljević, better known under alias of Mir-Jam). Besides the Russian ones, there were our professional directors and actor-directors: Mihailo Isailović, Branko Gavela, Josip Kulundžić, Vitomir Bogić, Dragoljub Gošić, Dimitrije Ginić, Mata Milošević, Radomir Raša Plaović... Besides the already mentioned actors and actor-directors, there were many experienced actors who started their careers before the war, like Žanka Stokić, Mara Taborska, Desa Dugalić, Marica Popović, Nevenka Urbanova, Ljubinka Bobić, Aleksandar and Zora Zlatković, Milivoje Živanović, Viktor Starčić, Jovan Gec, Božidar Drnić...
We should, by all means, mention our first professional costume designer Milica Babić Jovanović, who designed most productions between 1931 and 1964; as well as painters-set designers Jovan Bijelić, Stanislav Staša Beložanski, and subsequently Miomir Denić, Bojan Stupica and Milica Bešević. During German occupation of Belgrade 1941-1944, the National Theatre continued working, although it was little written and less spoken about it, until recently. All three ensembles gave regular performances at midday or in afternoon because of curfew; however, the Theatre worked in somewhat difficult circumstances and some of ensemble members were absent, either captured or fighting Germans. Immediately upon liberation of the City, the Theatre of National Liberation – a company formed in National Liberation Army, gives performances at the Stage near the Monument. However, the National Theatre's ensembles returned to the stage soon, with addition of some of Partisan theatres' members, but the newly formed national government closely watched the Theatre. During the first several years after the war, plays with clear political messages dominated the repertoire, the plays were selected, written and produced with clear influence of the "official" style – socialistic realism, and Russian writers were given primacy. As early as the beginning of 1950s, the state's influence on the Theatre's work diminishes and everything goes back to natural, artistic state of affairs: the repertoire again consisted of plays by international and national classics. In early 1960s, plays of contemporary, avant-garde plays, drama of absurd, anti-plays find their way to the stage… Modern national play writing is at full swing, and the plays by Miroslav Krleža, Borislav Mihailović Mihiz, Aleksandar Popović, Ljubomir Simović, Jovan Hristić, Velimir Lukić, etc. are the most popular ones.
---
There was a close connection with music from the very beginnings of the National Theatre's work as a drama theatre. Instrumental and vocal music were integral parts of many productions and it was customary to perform some music between the acts or between two or three short plays that were performed as an all-evening programme. Overtures and parts from popular operas and operettas were frequently performed on these occasions. The so-called Music Department of the National Theatre in Belgrade was formed soon after the establishment and on 21st October 1882, it enabled staging of The Sorceress, a magic operetta in three acts by Davorin Jenko. The orchestra was formed partly by theatre members and partly by members of Army Band, while the roles were mostly sung by musically talented actors and by several guests from Zagreb, Budapest and other European art centres in the vicinity. It was in this period, before the Opera was formed, that the first national opera Na uranku/At Dawn by Stevan Binički was written and performed on 20th December 1903; Branislav Nušić wrote the libretto. Occasional productions of smaller operas and operettas continue (operettas were criticized to be "of low nature" and unworthy of the National Theatre) until 24th April 1913, when the all-evening opera was performed, it was The Troubadour by Verdi. There is an opinion that this date is the date when the Opera was officially formed. However, this significant milestone in the National Theatre's history was delayed by I World War. Nonetheless, the Opera's founding was enabled only when artists from USSR immigrated to the country (after the October Revolution), some of them were professional opera singers; therefore, we believe the Opera of the National Theatre started functioning independently in 1919. The first production of the newly formed Opera Company was Puccini's Madame Butterfly, on 11th February 1920; it was directed by Stanislav Binički, the first Director of the Opera. Period between the two wars was characterized by what we call today a classical, mostly Italian, repertoire; the operas were performed on the Opera's stage shortly after their international premiers. There were operas by Giuseppe Verdi, who has always been the favourite with our public; then also Rossini, Puccini, Bizet, Le Massenet, Saint-Saens, Russian composers (Tchaikovsky, Rimsky-Korsakov, Mussorgsky, Borodin) and other Slavic authors (Dvorak, Smetana). There were efforts to produce German repertoire, but somehow it never got so much of a delighted reception with audience and those productions never lasted long (Offenbach, Gounod, Wagner, Mozart, Beethoven); with the exception of Strauss' The Bat that has always been gladly watched and listened to. In years between the two world wars, there were many international artists, conductors and soloists, who performed in operas in the National Theatre, such as Pietro Mascagni, Nikolai Cherepnin, Feodor Chaliapin, etc. It could be said that artists of La Scala in Milan were regular guests in Belgrade (those were mostly individual performances, but sometimes the whole cast came to perform with our Choir and Orchestra). There were successful efforts to create national operatic repertoire, the most successful composers were Petar Konjović (Ženidba Miloševa or Vilin veo, Knez od Zete, Koštana), Stevan Hristić (Suton), Petar Krstić (Zulumćar), as well as Croats Jakov Gotovac (Morana, Ero s onoga svijeta) and Ivan Pl. Zajc (Nikola Šubić Zrinjski). Conductors that were active in this period were Lovro Matačić, Ivan Brezovšek, Alfred Pordes, Predrag Milošević, Stevan Hristić. Teofan Pavlovski, Branko Gavela MD, Jurii L. Rakitin, Josip Kolundžić, Rudolf Fejfar, Margarita Froman, Erich Hecel MD, as well as singers-cum-directors Vojislav Vojin Turinski, Rudolph Ertle, Evgeni Marijashec, Zdenko Knitl who directed productions... At the beginning the company consisted mainly of Russian singers (Ksenia Rogovska, Sophia Drausel, Evgenia Valjani, Lav Zinovjev, Pavle Holotov, Boris Popov...), but in time the leadership was taken over by national singers who were educated in Prague, Vienna, Paris and other music centres, such as Anita Mezetova, Bahrija Nuri-Hadžić, Zdenka Zikova, Melanija Bugarinović, Jelena Lovšinska, Nadežda Stajić, Kornelija Ninković Grozdano, Zlata Đunđenac, Josip Rijavec, Vladeta Popović, Aleksandar Marinković, Slobodan Malbaški, Dušan Đorđević, Krsta Ivić, Milan Pihler, Stanoje Janković, Nikola Cvejić, Žarko Cvejić, Vasilije Šumski, Branko Pivnički, etc. Some of them made significant international careers. Members of the pre-war Music Department and Russian immigrant artists, as well as singers and players of Belgrade bands became members of Choir and Orchestra. The National Theatre's Orchestra performed for a while as Belgrade Philharmonic Orchestra until the two orchestras became two independent companies. Immediately after World War II, Oskar Danon (a conductor with a PhD in Musicology, obtained at famous Charles University in Prague) becomes the Director of Opera. He initiates a repertoire policy based on Italian repertoire, best liked by the audience, and on Russian and other Slavic classics, as well as on national accomplishments – that he believed to have a potential for international affirmation of our ensemble and he was right. Period that started with successful guest performance of opera Boris Godunov by Modest Mussorgsky in Switzerland, during the concert tour of Clubhaus and recording of seven major operas by Russian composers for recording company DECCA 1954, is called "the golden period" of Belgrade Opera. In the course of next fifteen years, there have been many guest performances resulting in ovations in international opera houses and festivals, accompanied by positive reviews of our conductors, directors, soloists, Choir, Orchestra, etc. We can state that Belgrade audience still prefers "the iron" repertoire, but there are persistent and mostly very accomplished attempts of different managements to stage international and national modern operas (Pokondirena tikva by Mihovil Logar, Simonida by Stanojlo Rajičić, Gorski vijenac by Nikola Hercigonja, etc.). These operas receive approval from reviewers and from a small number of opera professionals and from somewhat more numerous circle of "opera fans" but these operas seldom have many performances. After the II World War, Belgrade audience had an opportunity to see and listen to many exceptional artists, such as conductors Hans Swarowsky, Nino Verki, Cornel Trailescu, Samo Hubad; soloists Anna Moffo, Michiko Sunahara, Jelena Obrazcova, Jussi Biorling, Mario del Monaco, Giuseppe di Stefano, Franco Corelli, Placido Domingo, Umberto Borsa, Tito Gobbi, Nikolai Djaurov, Luciano Pavarotti and others. Many of our soloists and conductors have been and still are welcome guests on many international stages.
---
Only after the First World War and the already mentioned influx of artist from the Soviet Union – from Empire Marijinski Theatre, Bolshoi Theatre from Moscow, Russian Ballet of Sergei Daighilev, etc. it was possible to establish the Ballet Company in the National Theatre, although there were some, however rare, dancing and ballet guest performances before. The Ballet Company gave its first full-length performance on 22nd January 1923, it was Shchelkunchik by Peter Ilich Tchaikovsky. It was impossible to establish national dancing company without Russian artists – prima ballerinas and ballet pedagogues: Jelena Polyakova, choreographer and pedagogue in state Acting-Dancing School and Jelena Polyakova School, she taught until the Second World War; Margarita Froman was an expert who spent several seasons in Daighilev's company, as a choreographer she introduced significant classical heritage and modern choreographies of then popular international repertoire to the Belgrade ballet stage; Nina Kirsanova holds a special place as a choreographer and as a link to repertoire of Ana Pavlova Company (in which she was a prima ballerina in period between 1927 until the death of the great ballerina). The Ballet Company of the National Theatre and Belgrade audience were exposed to the purest classical ballet heritage. Productions like Coppelia (first production in 1924), Swan Lake (1925), Giselle (1926), and Sleeping Beauty (1927) have remained, with only short breaks, on the repertoire of the National Theatre until today. Before the Second World War, famous choreographies of Mihail Fokin have been successfully produced, namely: Scheherazade, Les Sulphides, Polovecki Dances, The Firebird, Petrushka, Don Juan, The Golden Rooster; choreographies by Leonid Miasin The Three-Cornered Hat, Sorceresses' Love, A Man and Destiny; choreographies by Boris Romanov Tamara, Ballerina and Bandits, Bolero; and choreography of David Lishin Francesca Da Rimini, etc. Other choreographers of the period were Mstislav Pianovski, Anton Romanovski, Boris Knjazev, Margarita Froman, Nina Kirsanova, Pia and Pino Mlakar, Anatolije Žukovski, etc. Simultaneously with choreographers' activities, there was an important process of creating ballets to the music of modern Yugoslav composers: Gingerbread Heart (1927) and Imbrek with a Nose (1937) by Krešimir Baranović; The Legend of Ohrid by Stevan Hristić (1933); The Devil in the Village by Fran Lotka (1938); Fire in the Mountain by Alfred Pordes (1941); Symphony Kolo by Svetomir Nastasijević (1942). Such demanding repertoire was realized by superb artists: Nataša Bošković, Nina Kirsanova, Marina Olenjina, Janja Vasiljeva, Anica Prelić and Maks Froman, Anatolije Žukovski, Aleksandar Dobrohotov, Mihail Panajev, Miloš Ristić... Dimitrije Parlić, future soloist and distinguished choreographer of the Ballet Company of the National Theatre and Ruth Parnel, future prima ballerina, have been a part of the ensemble. Dimitrije Parlić's work in reorganized ballet company after the World War II, is considered to represent the creation of choreographic base and realization of visionary artistic policy. Dimitrije Parlić (1916–1986) produced a rich choreographic opus; some of his works, like Romeo and Juliet (1949) are still being performed. Significant contribution to the national choreography was given by Margarita Froman with her production of The Legend of Ohrid (1947), the most popular and performed national ballet; Pia and Pino Mlakar with The Ballade of a Medieval Love and The Devil in the Village; Vera Kostić with many choreographies like The Firebird, Coppelia, Darinka's Gift, Carmen; Mira Sanjina with Salome and The Ballade on Wandering Moon… These choreographers were made to the music of Yugoslav composers like Fran Lotka, Mihovil Logar, Enriko Josif, Zoran Hristić, etc. Productions of modern authors are different in choreographic expression, they write their own librettos, tend to use the music and cooperate with Serbian composers: Svetomir Nastasijević, Rajko Maksimović, Zoran Erić, Stanko Šepić, Vojislav Voki Kostić. Internationally renowned choreographers have been guests at the ballet stage of the National Theatre, such as Leonid Lavrovski, Rostislav Zakharov, Nina Anisimova, Maurice Bejart, Janine Shara, Patricia Neary who introduced choreographies of George Balanchine, Peter Darrell...
Until 1991, Ballet Company of the National Theatre had the practice of touring throughout Yugoslavia and participating at various festivals, such as Dubrovnik Summer Festival, Ljubljana Biennial, Osijek Annual Festival, Opatija Festival, Marble and Sounds, Skopje May Festival… Our Ballet Company has successfully toured in France, Italy, Monte Carlo, Germany, Austria, England, Hungary, Greece, Spain, Mexico, Switzerland, Holland, Egypt, Japan, Canada… Belgrade audience, on the other hand, had the opportunity to see famous international ballet artist, namely Margot Fonteyn, Svetlana Beryozova, Maina Gielgud, Maya Plisetskaya, Natalia Besmertnova, Claude Bessy, Michael Somes, John Field, Nicolai Fedeyechev, Konstantin Sergeyev, Michel Renault and many others.
Written and organized by Jelica Stevanović
Texts written by Milica Jovanović, Aleksandar Radovanović, Mirjana Odavić were used
---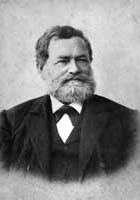 Jovan Đorđević
1. XI 1863 – 5. I 1871
22. X 1875 – 1. IV 1877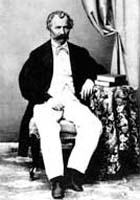 Đorđe Maletić
5. I 1871 – 11. XII 1871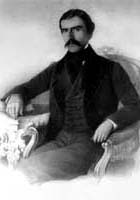 Milan A. Simić
11. XII 1871 – 22. X 1875
12. XI 1877 - 1. III 1889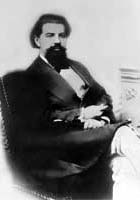 Milorad Popović Šapčanin
1. IV 1877 – 12. XI 1877
1. III 1880 - 5. VII 1893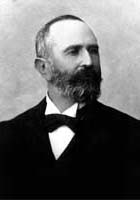 Dr Nikola Petrović
15. VIII 1893 –14. VII 1900
30. VII 1906 - 29. XI 1906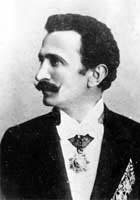 Branislav Nušić
14. VII 1900 – 14. I 1902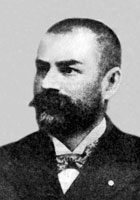 Jovan Đ. Dokić
15. I 1903 – 15. V 1903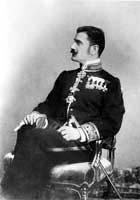 Dragomir Janković
15. V 1903 – 30. VII 1906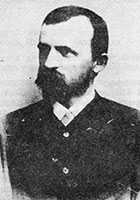 Mihailo Marković
29. XI 1906 – 17. VII 1909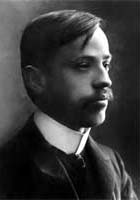 Milan Grol
17. VII 1909 – 31. III 1910
1. IX 1911 – 28. VII 1914
5. VIII 1919 – 28. II 1924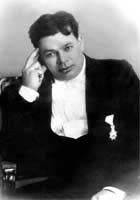 Milorad Gavrilović
31. III 1910 – 30. XII 1919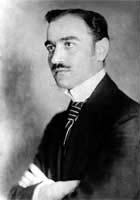 Milutin Čekić
1. XII 1918 - 5. VIII 1919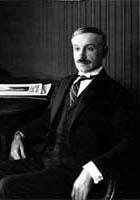 Milan Predić
1. III 1924 – 11. XI 1924
21. VIII 1925 – 14. VIII 1933
13. X 1939 – 26. VI 1940
1. I 1945 – 30. IV 1947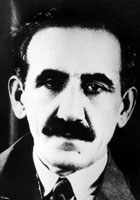 Velimir Živojinović
11. XI 1924 – 21. VIII 1925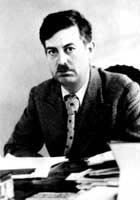 Dragoslav Ilić
14. VIII 1933 – 21. II 1935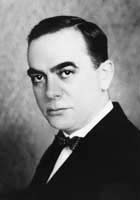 Dr Branislav Vojnović
21. II 1935 – 28. IX 1939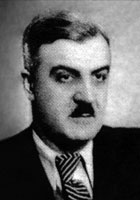 Momir Veljković
26. VII 1940 – 1. VIII 1941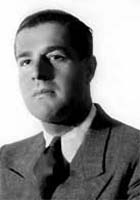 Jovan Popović
1. VIII 1941 – 30. XII 1944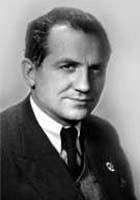 Velibor Gligorić
1. VII 1947 – 30. VIII 1950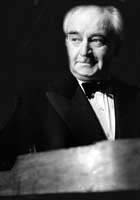 Milan Bogdanović
1. IX 1950 – 31. III 1962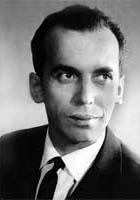 Gojko Miletić
1. VII 1962 – 29. II 1972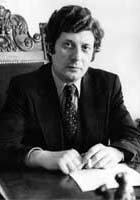 Velimir Lukić
15. VI 1972 - 16. IV 1990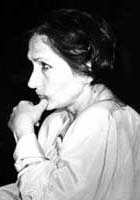 Vida Ognjenović
16. IV 1990 – 1993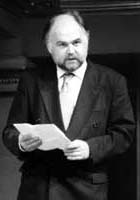 Aleksandar Berček
21. I 1993 – 10. V 1997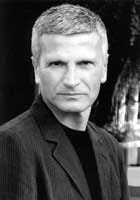 Nebojša Bradić
16. IV 1997 – 13. VII 1999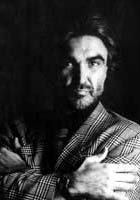 Željko Simić
13. VII 1999 – X 2000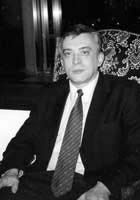 Ljubivoje Tadić
12. XII 2000 - 31. III 2005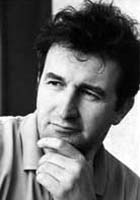 Dejan Savić
31. III 2005 – 23. XI 2007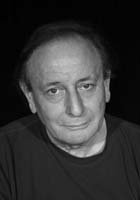 Predrag Ejdus
23. XI 2007 – 11. III 2009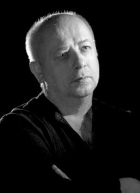 Božidar Đurović
12. III 2009 – 21. X 2009
22. X 2009 – 04. X 2012
---
July 13. 1868 – National theatre in Belgrade was founded
November 22. 1868 – Opening of Djuradj Branković, at the The English Queen Inn
October 30. 1869 – Grand Opening of the National theatre in Belgrade, with the play Posthumous Glory of Prince Mihailo
February 11. 1920 – First Opera performance, Madamme Buterfly by Puccini
January 22. 1923 – First Ballet performance, The Nut Cracker by Tchaikovsky