---
150th Season of the National Theatre in Belgrade Closes with a Traditional Opera Gala Concert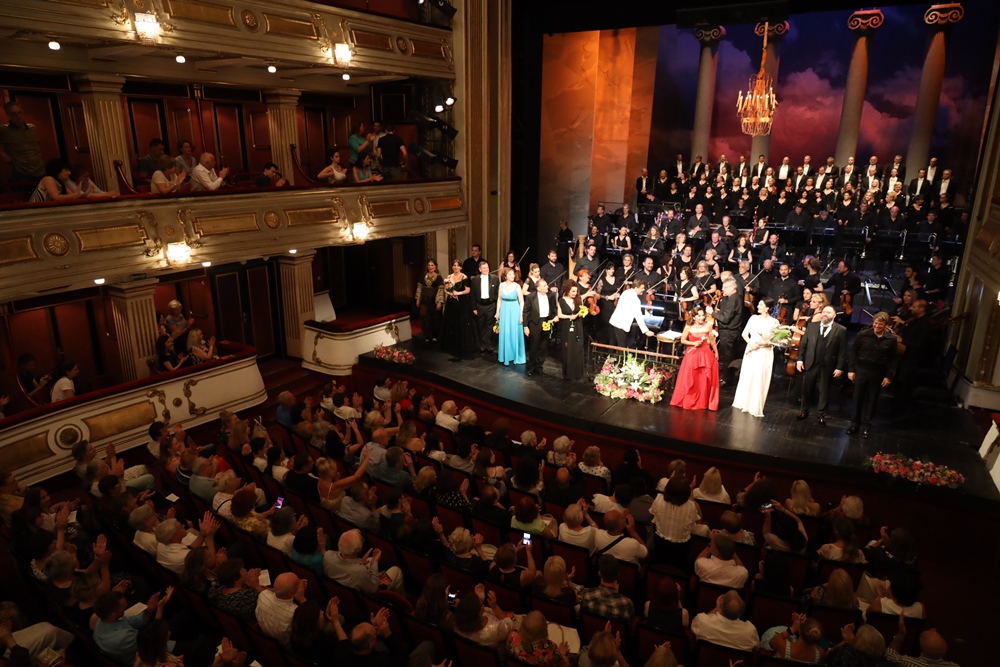 The National Theatre in Belgrade closed its 150th season with a traditional and formal opera Gala Concert, held on the Main Stage on 30th June.
The concert opened with the overture from Mozart's The Marriage of Figaro, followed by numerous arias, duets and choruses from well-known operas, most of which are on the regular repertory of the National Theatre - Pagliacci, Adriana Lecouvreur, Andre Chenier, Madam Butterfly, Tosca, The Merry Widow, Carmen, Nabucco, Samson and Delilah, Don Giovanni, The Favourite, The Csardas Princess, Koštana… In the hall filled to capacity, the audience enjoyed and expressed their pleasure after listening to these splendid interpretations.
The Orchestra and the Choir of the Opera performed under the batons of Dejan Savić, Đorđe Stanković, Zorica Mitev Vojnović and Đorđe Pavlović, together with principal singers and soloists of the Opera of the National Theatre in Belgrade – Jadranka Jovanović, Sanja Kerkez, Janko Sinadinović, Nataša Jović Trivić, Snežana Savičić Sekulić, Vladimir Andrić, Aleksandar Dojković, Aleksandra Stamenković, Dragutin Matić and Biljana Trmčić.
Vesna Jansens was a concertmaster.
Ivana Dragutinović Maričić directed the concert, while Miraš Vuksanović and Jasna Saramandić designed the set.
M.B.