---
Mozart's Opera Don Giovanni Successfully Premieres in the Opera & Theatre Madlenianum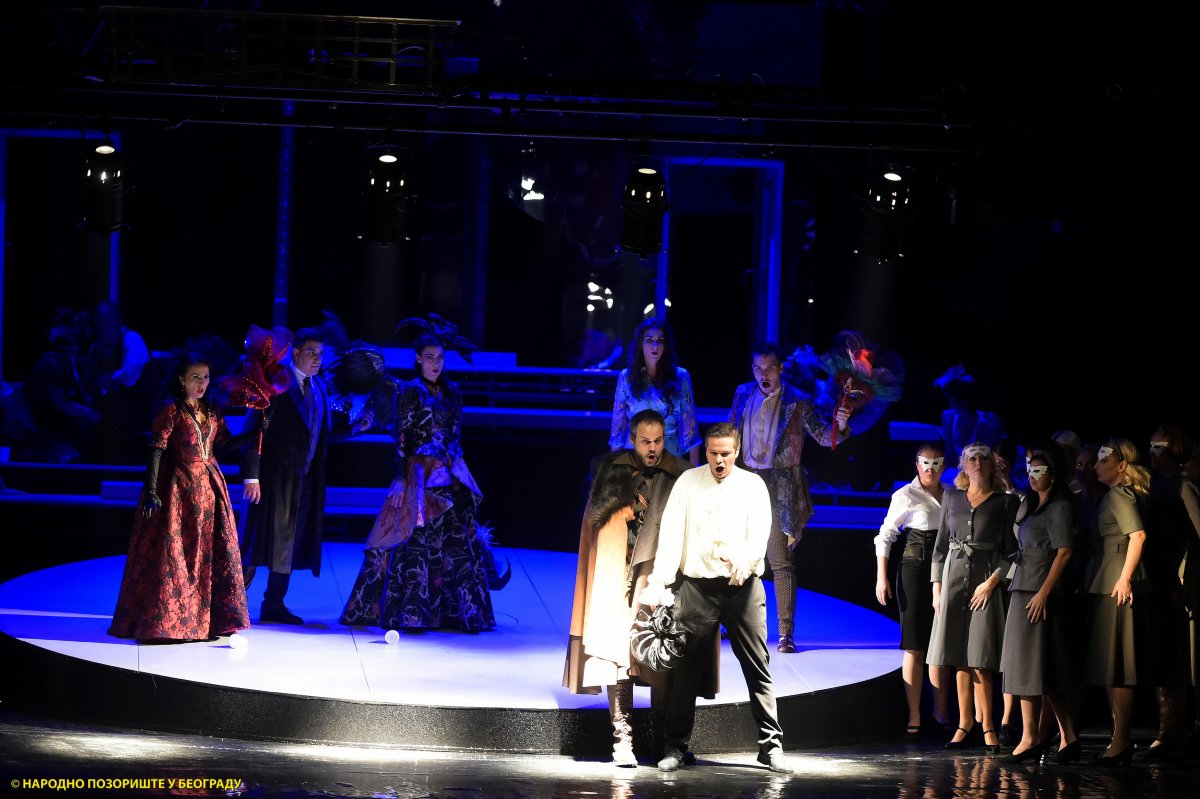 After triumphant premiere on the National Theatre's Main Stage on 22nd November, the National Theatre's Day, Mozart's Don Giovanni successfully premiered in the Opera & Theatre Madlenianum on 28th November. The premiere has been conducted by Marco Boemi and stage directed by Albert Triola, two extraordinary artists from Italy.
Protagonists of the performance received ovations at the premiere. Baritone Vladimir Andrić has sung the leading role of the antihero, a man without ideals and scruples motivated by individualism and pursuit of pleasure, in this production jointly done by the National Theatre and the Opera & Theatre Madlenianum.
In the performance of one of the most mature works from the last opus of the great musician, other cast members have been Aleksandra Stamenković Garcia (Donna Elvira), Vuk Matić (Leporello), Aleksandra Petrović (Donna Anna), Stevan Karanac (Don Ottavio), Nevena Matić (Zerlina), Marko Pantelić (Masetto) and Aleksandar Manevski (Commendatore).
The Choir, Orchestra and Ballet of the National Theatre in Belgrade have taken part in the performance.
Edit Makedonska has been a Concertmaster and Đorđe Stanković a Chorus Master.
The set has been designed by Santi Tiziano, also a guest artist from Italy, while the costumes have been designed by Katarina Grčić Nikolić.
The plot, which takes place in a theatre, is full of ambiguity – not only concerning the text, but also concerning the music, and focuses on Don Giovanni's relationship with three women – Donna Anna, Donna Elvira and Zerlina.
Don Giovanni has been portrayed as a lucid, fascinating and charming stage director, who finds amusement in his own domination over other people's minds.
One of the consequences of this "cruel game" is that Don Giovanni creates strong and disturbing, even morbid, dependency on himself in his victims…
This opera in two acts, after the libretto by Lorenzo da Ponte, had its first opening in the Prague National Theatre on 29th October 1787.
M.B.