---
TRAGICOMEDY DUST PREMIERES ON THE "RAŠA PLAOVIĆ" STAGE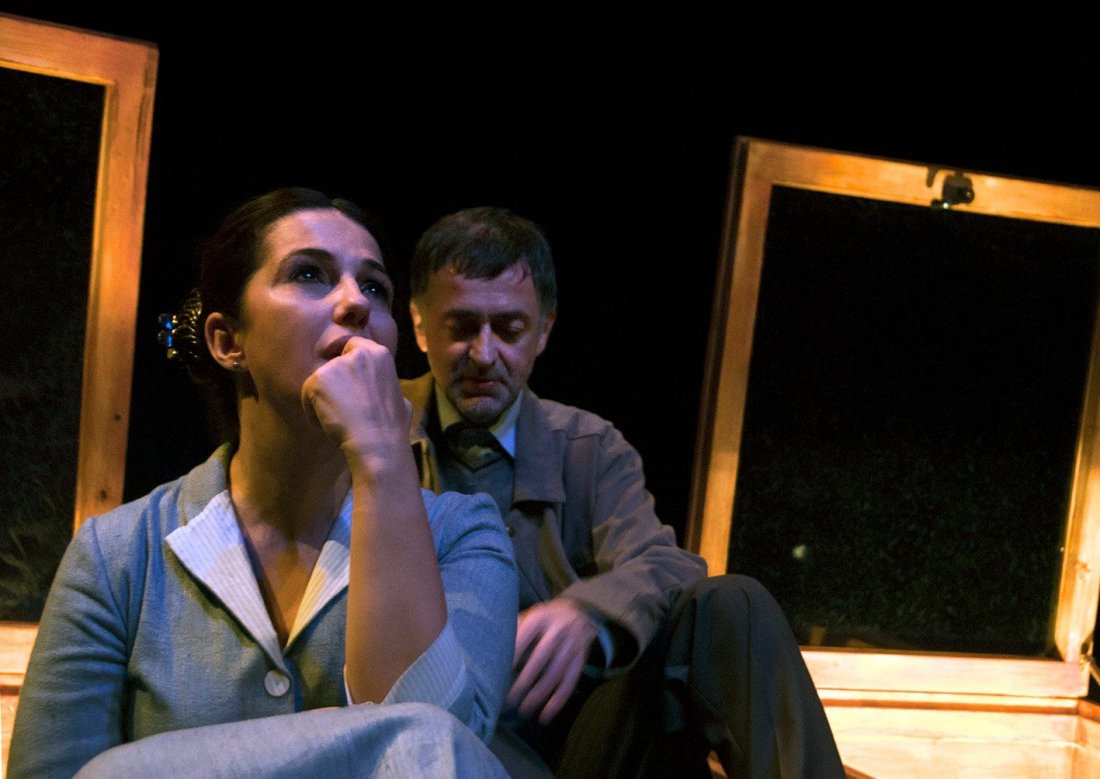 Tragicomedy Dust, written by Gyorgy Spiro, adapted and directed by Veljko Mićunović, premiered on the "Raša Plaović" Stage on Sunday, 15th November.
The comedy, written by one of the post prominent contemporary Hungarian playwrights in 2005, focuses on the relationship of a middle-aged married couple torn between economic and moral crisis.
The conflict in the play starts when a husband tells his wife that he has won more than two million euros in the lottery…
During an hour and ten minute performance, the play asks numerous questions – What is happiness? Is safety happiness? Is there an end to social 'transition', or will the people remain divided to the ones who gamble and the ones who are 'lucky' profit makers…
The production has been done in cooperation between the National Theatre in Belgrade and the Šabac Theatre. The cast, Nataša Ninković (the woman) and Zoran Cvijanović (the man), were awarded with long and cordial applause when the performance ended.
Mićunović was also in charge of music selection; Ljubica Milanović designed the set and Marina Vukasović Medenica designed the costumes.
Radoslav Milenković translated the play from Hungarian.
The premiere in the Šabac Theatre will take place on 20th November.
M.B.

Click HERE to see the photographs