---
EXHIBITION ALEKSANDAR BUGARSKI – BUILDER FOR KINGS OPENS WITHIN THE NIGHT OF MUSEUMS EVENT IN THE MUSEUM OF THE NATIONAL THEATRE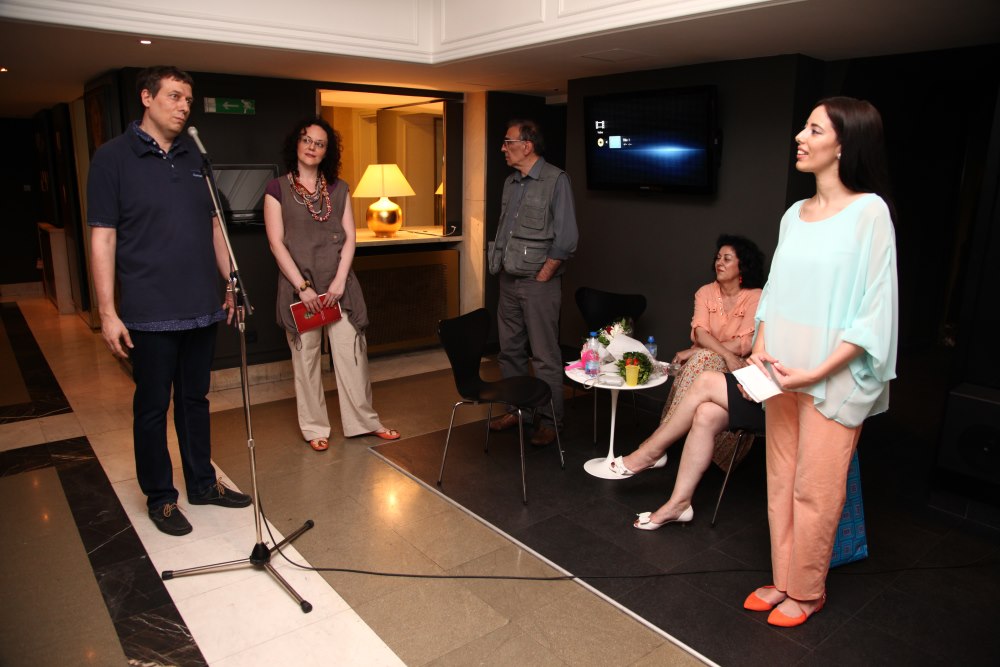 On Saturday 7th June, during the event The Night of Museums, the exhibition Aleksandar Bugarski – Builder for Kings, authored by Marija Kuzminac, opened in the Museum of the National Theatre in Belgrade. Mr. Dragan Stevović, Manager of the Museum, spoke to visitors at the opening and expressed his content that the exhibition dedicated to one of the most important Serbian architects is opening in the Museum's gallery.
When speaking about Bugarski (1835 —1891), the architect of the theatre building of the National Theatre in Belgrade and numerous other important buildings in Belgrade, Stevović said that it was a pity that such a great architect is not well known in public.
"Unfortunately, it is often the case that records of great people such as Bugarski are lost. There aren't any photographs of him, and even his grave doesn't exist any more… Records about him and his family were all lost during the First World War and in the period following the War. And this is the reason why extensive research by Marija Kuzmanac is very important to us. We congratulate Marija for her first exhibition and we wish her many new and successful ones in future", said Stevović.
The curator in the Museum, Ms. Ana Tomić said that she had the pleasure to work with Ms. Kuzminac, who is an art historian, and added that the exhibition is the result of extensive research about one of the most important Serbian architects.
Ms. Tomić also reiterated that Bugarski, as the first professional architect in Serbia, introduced elements of academism into Serbian architecture. "Let's hope that the exhibition is only the beginning of restoration of Aleksandar Bugarski's accomplishments, because his work certainly deserves that", added Ana Tomić. Ms. Kuzminac thanked the National Theatre's management and representatives of the Museum for their trust and courage to allow her to organise her first individual exhibition, which consists of several themes, in this institution.
"I am very happy that the exhibition is set in the building designed by Bugarski, because this gives special importance to the exhibition. He designed 126 buildings in Belgrade and I wanted to base the exhibition on the segment of his work which is focusing on our capital city", Kuzminac said and added that Bugarski, who designed numerous buildings in other cities in the country and around Europe as well, was a pioneer of renaissance touch in architecture. "I wish the exhibition would serve as a cause to ask ourselves why there is so little information about this architect. I hope this is only the beginning, because he, as an important builder, must not be forgotten. I believe we owe him that much", said Marija Kuzminac.
The exhibition will remain open until October.
M.B.
Click HERE to see more photographs.