---
DEJAN SAVIC TOURED KOREA WITH SUCCESS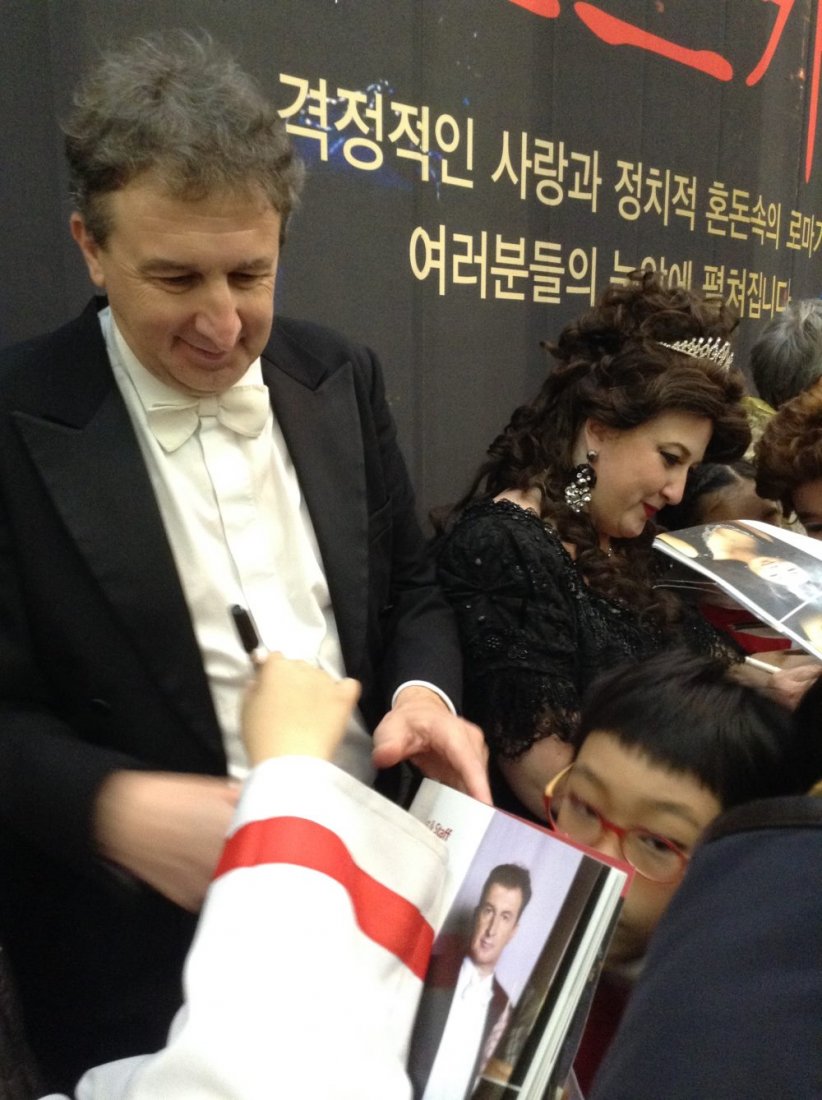 Last week, the renowned Belgrade artist, maestro Dejan Savić, toured Busan, the second largest city in the Republic of Korea.
The maestro conducted three performances of Puccini's popular opera Tosca in the Opera Hall of the Cultural Centre, which can accommodate more than 1,500 visitors.
The organiser of the project, the prominent Korean Sol'Opera foundation, which presents operas by mainly Italian authors to all major cities in the country, engaged superb Italian and national soloists, all with international careers and excellent reputation.
Opera Choir La scala from Seoul and the City Symphonic Orchestra created exceptional artistic experience. The audience appreciated the performances and rewarded all artists with cordial applauses. After the performances, the audience waited for the artists in the foyer and asked for their autographs or for opportunity to take photos together with them and expressed their positive impressions.
His Excellency, Mr. Zoran Kazazović, Ambassador of the Republic of Serbia in Korea, and his wife came from Seoul to watch the performance on Saturday.
Maestro Savić, as an Acting General Manager of the National Theatre, talked to the Ambassador about possibilities regarding involvement of the National Theatre in cultural cooperation between the two countries, with regards to the meeting with the new Ambassador of the Republic of Korea in Serbia, His Excellency Mr. Lee Do-hoon, which was held before Mr. Savić's tour.
The Ambassadors expressed intention to create possibility and framework for cooperation, to facilitate introduction and understanding between the two cultures through exchange of artists, projects and ensembles, to the most possible extent.
We should mention that the National Theatre was the host to Korean national ensembles that performed traditional music and dances of Korea on several occasions so far.
Dejan Savić received excellent reviews for his role in the performances; therefore, the Sol'Opera Foundation invited him to be one of the conductors in the attractive productions of this private foundation, which represents one of the corner stones of opera art in the Republic of Korea.