---
Press Conference for Closure of the 150th Season of the National Theatre in Belgrade Takes Place Aboard the Boat "Kej"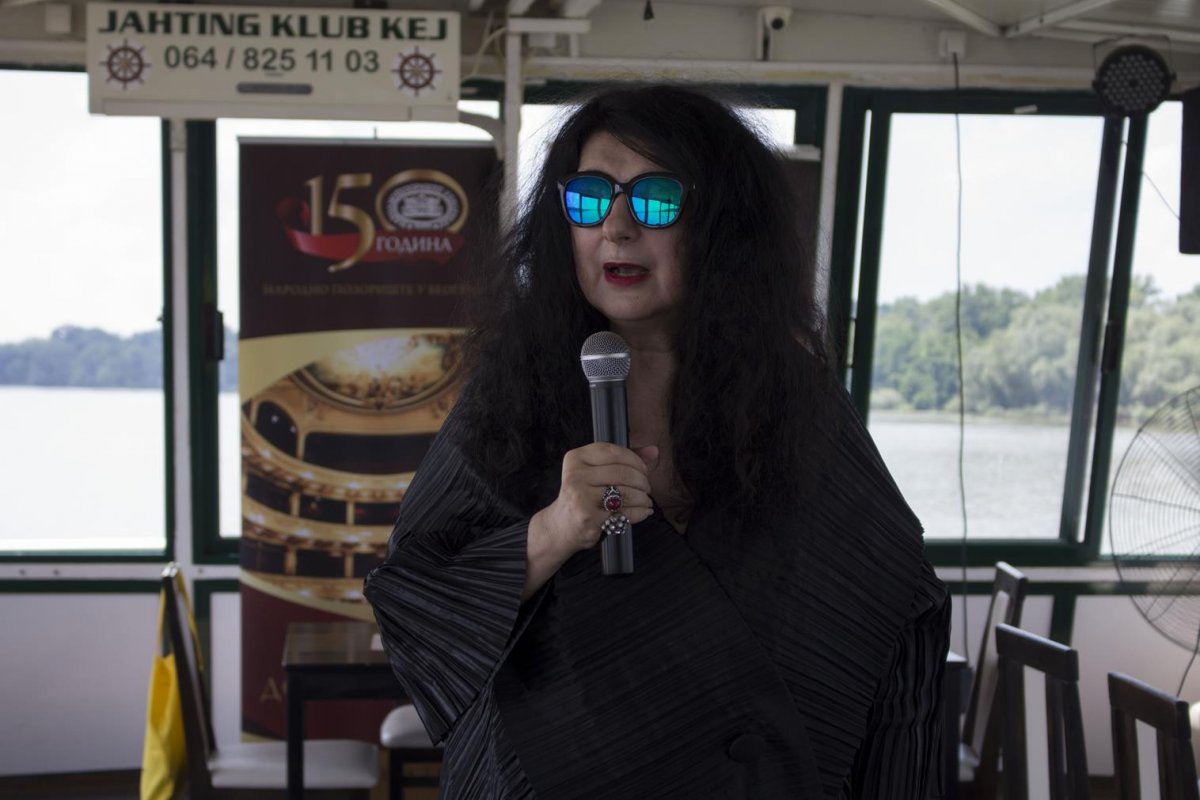 The jubilee 150th season of the National Theatre in Belgrade will end with traditional opera Gala Concert on Sunday, 30th June (at 20,00 h), says Ivana Vujić, Acting General Manager, and adds that she and her colleagues are ready to continue developing the National Theatre as a dynamic theatre that accepts risks.
'"Readiness is all", says Hamlet, so does King Lear, but from a different perspective!", said Vujić at the end-of-season press conference held during a cruise on the Boat "Kej", and reiterated that she spent seven unforgettable and successful months in the ensemble that consists of more than six hundred people in which enthusiasm and love prevail.
"The National Theatre with its programmes slows down the time, because it makes one think and then one needs to slow down, and those are the principles on which ballet, music, voice and art in general function", said the General Manager.
During season 2018/2019, the National Theatre ensembles have given 404 performances, both in the Theatre and on tour, for 115,000 viewers; however, when other programmes are taken into consideration as well, the number of viewers goes up to 139,000.
During the summer, the National Theatre will tour Dubrovnik Summer Festival, Ohrid Summer Festival and Tivat, followed by tours to Russia, Zagreb, Vršac, Užice in autumn, and participation in the opening ceremony of Square of the Republic in Belgrade (7th September), the new National Theatre in Vranje (21st October), etc.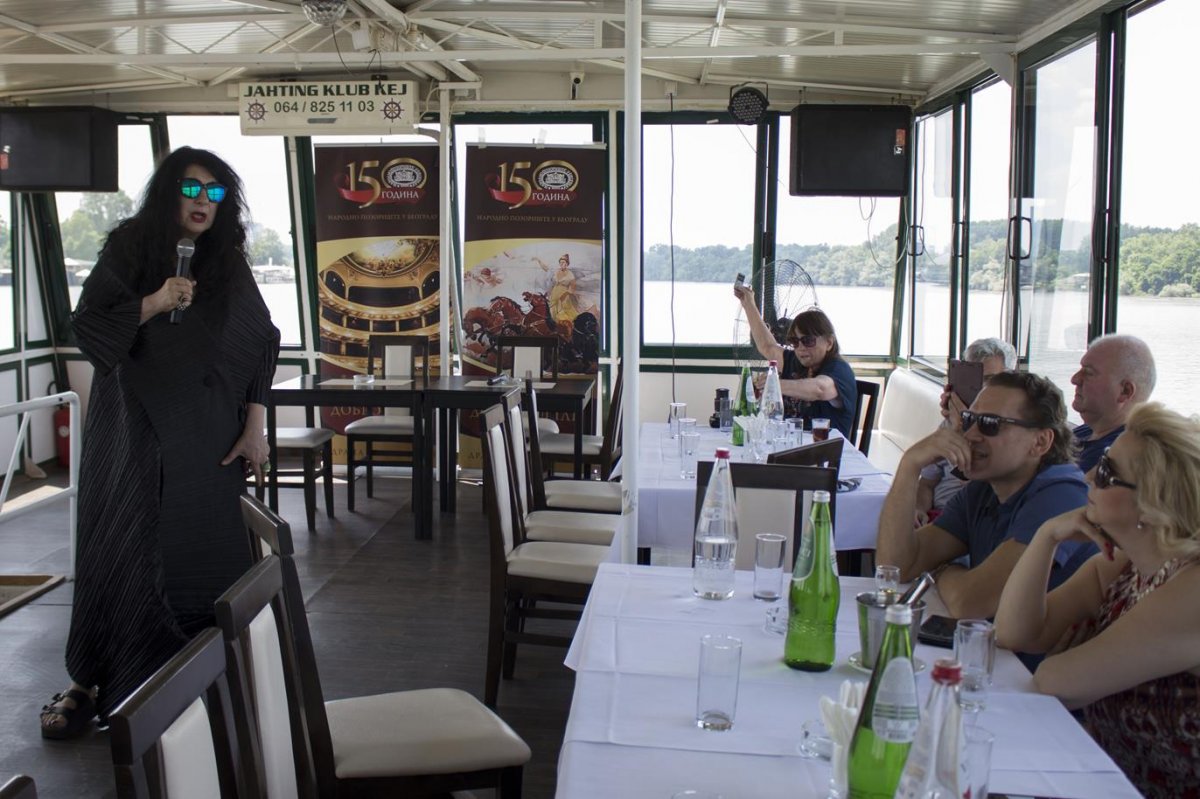 Vujić reiterated that there was a lot of interest for play Impure Blood, after motifs of Bora Stanković's novel, directed by Milan Nešković, as well as for opera Koštana by Petar Konjović, under the baton of Ana Zorana Brajović, directed by Jug Radivojević, and for ballet Swan Lake, choreographed and directed by Konstantin Kostyukov.
According to her, Impure Blood has helped to encourage some of the actors who haven't played in years to come back to the stage, while Koštana showed the importance of collaboration between young singers with the renowned ones.
The General Manager announced that on 21st October, the performance of Koštana would open the National Theatre in Vranje, which had been completely destroyed by fire, and a day before that, the National Theatre in Belgrade would perform Mozart's opera for children Bastien and Bastienne in the Vranje Theatre, followed by a tour to Čačak with the performance of Aida.
Vujić explained that her wish is to have the National Theatre tour Serbia performing chamber operas and that in the following season she would like to accomplish what Peter Brook's theatre from Paris has been doing for a long time; they produced Carmen with orchestra consisting of seven/eight musicians, who accompany four/five singers.
"I believe it is very important to enable even the smallest of Serbian towns to listen to opera", emphasized Vujić.
She announced that famous Sergei Polunin would dance the role of Prince in Swan Lake this autumn in Sava Centre. His three guest performances in the National Theatre, on 7th, 8th and 9th March, have provoked a lot of interest resulting in the performance tickets being sold out fairly quickly, in only a couple of hours.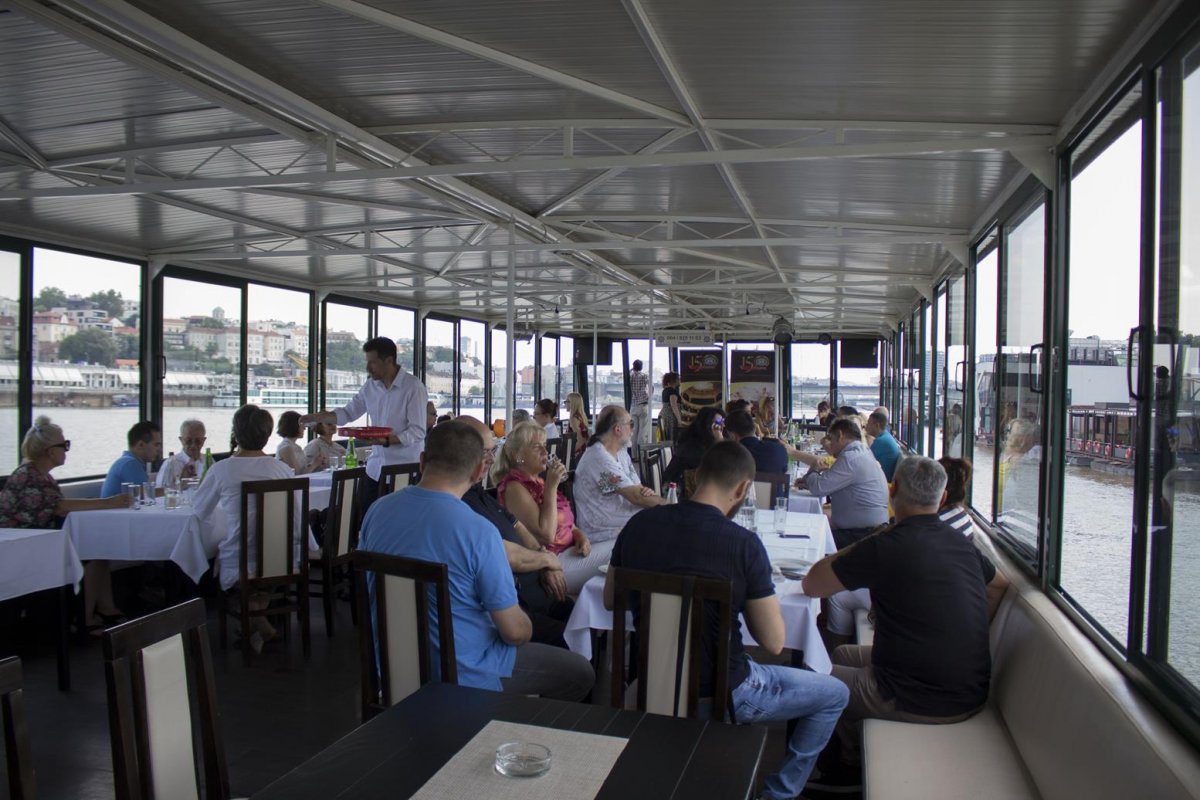 "We wish to have a special event every month that would be of interest for the region. Currently, we are in negotiations with Isabelle Huppert regarding a tour of Bob Wilson's Mary Said What She Said. As a central cultural institution, the National Theatre has a task of promoting national pieces as well as the world's non-material cultural heritage, but the Theatre also has to go forward and take risks, and design new programmes that will attract new audiences."
Vujić expressed her satisfaction with the results achieved at the newly opened third stage of the National Theatre (The Workshop), which is dedicated to training of the ensemble members and audience, and she emphasized that lectures and workshops held by Imanuel Schipper of the Riumini Protokoll collective, Greek choreographer Dimitris Sotiriou, Czech collective SKUTR and director Salome Dastmalchi were very popular and that there is a plan to have Anne Bogart, a theatre director from USA, visit the Theatre as well.
"Further professional development of our ensemble will continue, which is very important, therefore, we continue cooperation with those individuals and their organizations. The Rimini Protokoll and the National Theatre plan to implement a joint project on the 20th April next year - A Hundred Percent Belgrade. It is a solidarity project which would help us discover the things that are 100% Belgrade," explained Ivana Vujić.
Vujić mentioned the first National Theatre's tour to the Croatian National Theatre that took place 35 years after the previous one. She also spoke about guest performances of the Zagreb Youth Theatre, Dramaten from Sweden, Slovene National Theatre, Croatian National Theatre and Macedonian National Theatre in the National Theatre in Belgrade.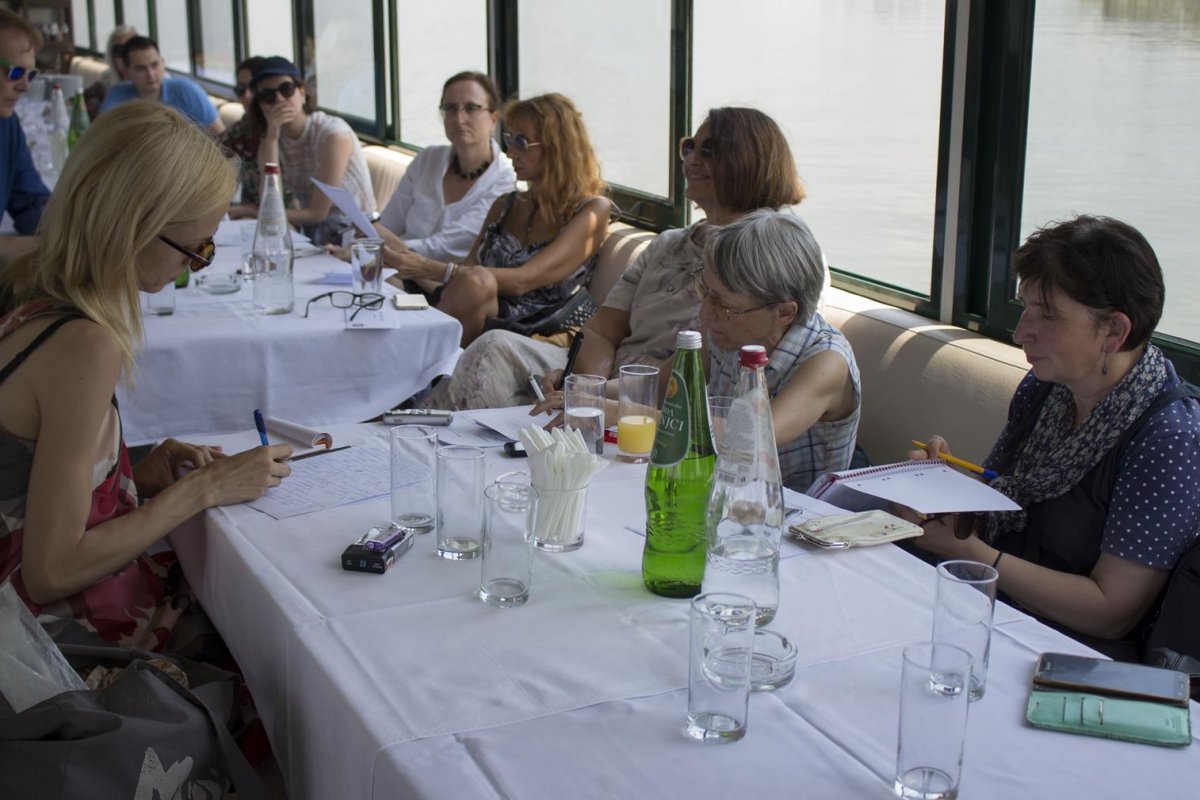 Vujić reiterated the agreements on cooperation signed with the Deutsches Theatre, Budapest National Theatre, Croatian National Theatre, Croatian National Theatre "Ivan pl. Zajc" from Rijeka, Macedonian Opera and Ballet Theatre, Algiers Opera, Shanghai Theatre, etc.
In addition, Vujić announced a premiere of Shakespeare's A Midsummer Night's Dream, directed by Kokan Mladenović, with an entirely female cast consisting of 16 actresses.
Rehearsals for opera In the Morning by Stanislav Binički are ongoing, directed by Ana Grigorović, conducted by Stefan Zekić (premiere will take place on the 20th October).
Productions of a new play by Milena Marković, written especially for the National Theatre, and Puccini's opera Manon Lescaut, co-produced with the Madlenianum, would follow.