---
Ballet Eugene Onegin, Choreographed and Stage Directed by Lidija Pilipenko, Premieres on the Main Stage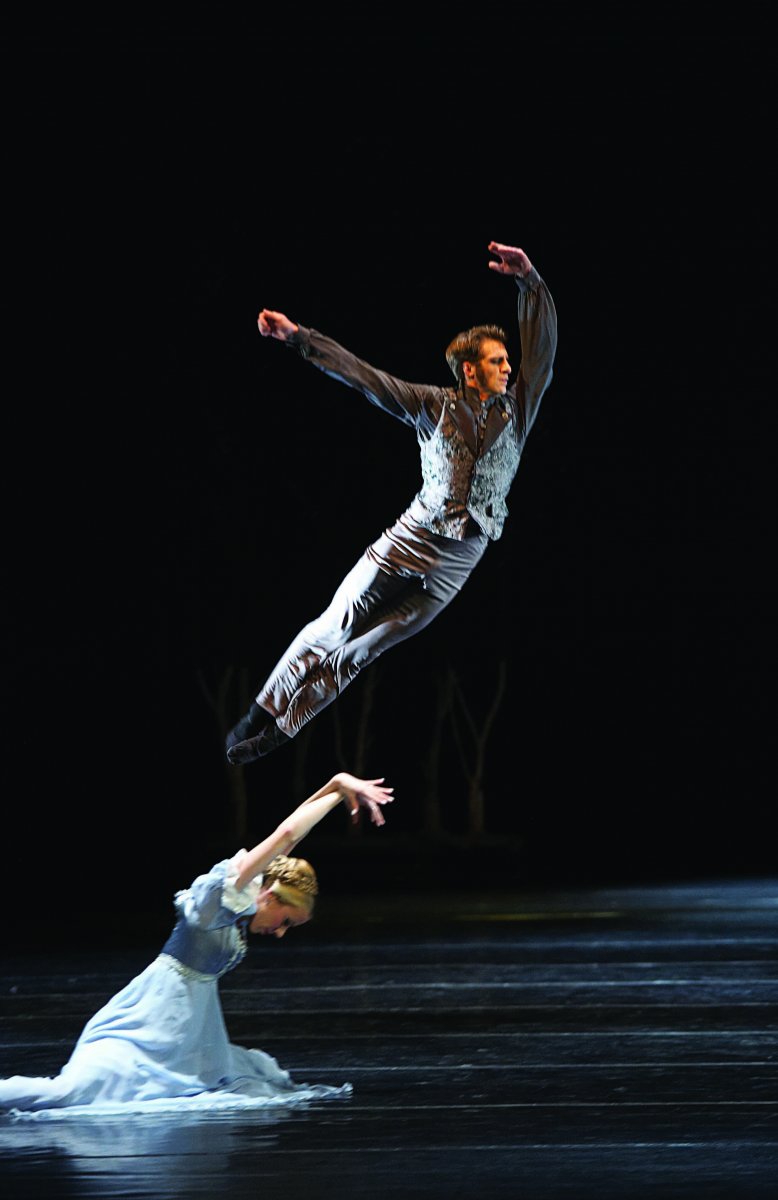 Ballet Eugene Onegin, to the music of Pyotr Ilyich Tchaikovsky, premiered on the Main Stage on 23rd December. The ballet production has been choreographed and stage directed by Lidija Pilipenko, while the baton was held by maestro Đorđe Pavlović.
In the hall filled to capacity, the delighted audience enjoyed the two-hour spectacle inspired by the eponymous pearl of Russian literature, a satirical masterpiece by Alexander Sergeyevich Pushkin, from early 19th century.
For this ballet in two acts, performed for the first time in Serbia, our renowned prima ballerina and choreographer Pilipenko wrote the libretto and made an exquisite selection of Tchaikovsky's music together with maestro Pavlović.
Famous Pushkin's verse novel and its characters, a young aristocrat Onegin, passionate young poet Lensky, charming Olga and her elder sister Tatyana, an intricate and melancholic person obsessed with romantic books…were interpreted through movement in a new and unique manner with adequate choreographic expression (assistant Duška Dragičević) of our great artist who was awarded with ovations when the performance ended.
Mrs Pilipenko did not want to pass judgement for human faults or human exaggerations in her libretto; instead, her need was to understand and to express all the complexity and conflicts of life itself in the language of art.
Beautiful costumes, streamlined and highly functional, designed by Katarina Grčić Nikolić; the set designed by Boris Maksimović; excellent soloists and ensemble members, who gave every effort to answer to choreographer's demands and who were excellently coordinated with the orchestra, have captivated the audience's attention and were awarded with ovations in return.
Main roles were interpreted by Jovan Veselinović (Eugene Onegin), Bojana Žegarac Knežević (Tatyana), Igor Pastor (Lensky), Teodora Spasić (Olga), Milan Rus (Prince Gremin) and Miloš Živanović (Servant).
Orchestra and the whole Ballet ensemble of the National Theatre in Belgrade take part in the performance.
Edit Makedonska has been a concertmaster in the production.
Following performances will take place on 16th and 29th January.
M.B.