---
Ballet Dictionary of the Khazars – Dream Hunters, Choreographed by Ronald Savković, Premieres on the Main Stage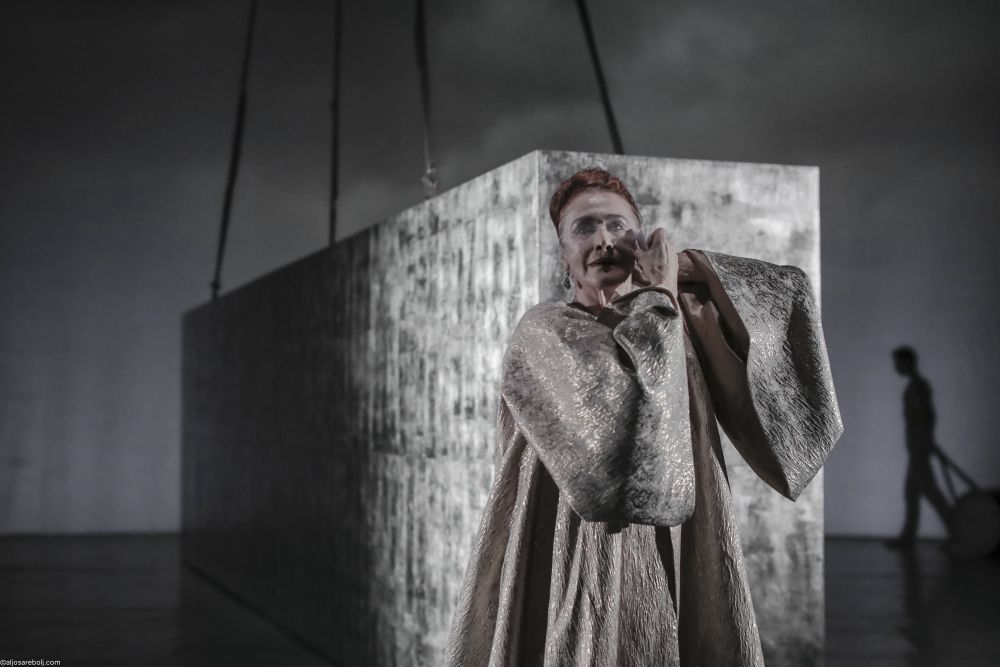 Ballet Dictionary of the Khazars – Dream Hunters, after motifs from the novel by Milorad Pavić, premiered on the Main Stage on 19th May. The ballet has been choreographed by Ronald Savković and staged by Livija Pandur.
The ballet is a joint production of the National Theatre and Opera & Theatre Madlenianum, where the premiere will take place on Thursday, 24th May.
This one act ballet is at the same time an homage to renowned Slovenian and European theatre director Tomaž Pandur (1963-2016), who staged drama production of Dictionary of the Khazars in Sava Centre in Belgrade in 2002.
Members of the present creative team, who also participated in the drama production, are Ronald Savković, Livija Pandur and our renowned ballerina and choreographer Sonja Vukićević, who performed again, after 24 years of pause, on the National Theatre's stage.
In this "phantasmagorical and metaphorical poem translated into movement", the roles have been cast to Sanja Ninković, Milica Jević Drndarević, Tijana Šebez, Olga Olćan, Ljiljana Velimirov, Maja Stojakov, Mina Radaković, Dejan Kolarov, Taylor Clow, Davide Buffone, Miloš Živanović, Marco Luzi, Nicola Bianco and Remi Buyens.
"How does one transform such a fantastic novel into ballet? It was quite a challenge. We have been inspired by the encyclopaedic unit, subtitled Dream Hunters. As long as there are dream hunters, there will be people and the people will dream. When these beautiful Pavić's words are transformed into movement, the movement can say a lot. We have incorporated many of his thoughts, many of those fantastic and magical statements, which have been transformed into movement", said Livija Pandur, who is also a dramaturge in the production.
Miroslav Bako composed the original music for this ballet production; NUMEN, the design and conceptual art collective, designed the set; Angelina Atlagić designed the costumes and Jaša Koceli designed the lighting.
The delighted audience gave long and cordial applause to the artists for their brilliant interpretation of this contemporary ballet, teeming with symbols and endless possibilities for movement and visual effects.
Dictionary of the Khazars – Dream Hunters is the first one in the series of premieres that will mark an important jubilee – 150th anniversary of the National Theatre in Belgrade.
Dictionary of the Khazars is one of the most important novels in Serbian language from the end of the twentieth century. It is not only a wondrous novel about the end of a nation and their civilization, or about debate between three most important religions that is still applicable today; it is a novel about secrets of life and feelings, about historical and modern times, about time and space, about origins of humans between the sky and the earth, and about destiny of modern world caught between unification of states and disappearance of nations.
M.B.