---
Storytelling Workshop Workshop leader: Jan Blake, UK February 24th and 25th 2020, National theatre in Belgrade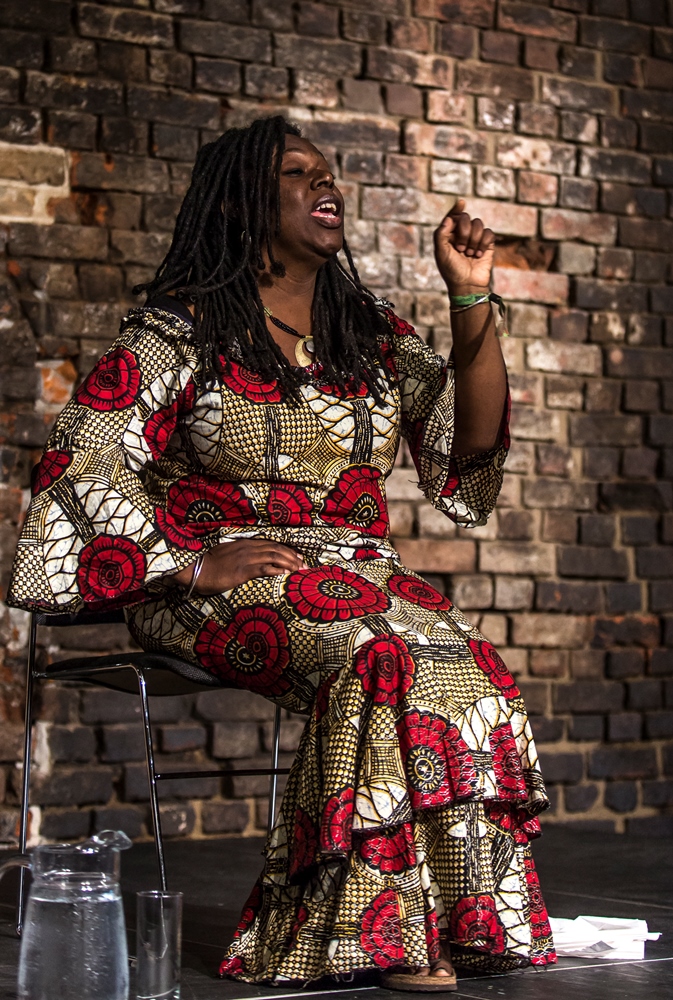 How do we take a folktale, that has been lying flat between the pages of a book, or dormant in our memory bank, and animate it? How do we breathe life into its world and its characters, making the listener's experience engaging and memorable?
Join the award-winning and international storyteller Jan Blake in exploring the vibrant world of your favorite traditional folktale. Using your chosen story and those of your co-participants in the workshop, we will look at what 'storyteller' means in relation to how you tell and how to develop your particular style of telling. Specific areas covered include:
• Engagement with the story
• Audience involvement
• Rhythm and musicality
• Characterization
• Vocal dynamics/vocal intonation
• Visualization
• Poetic and descriptive language
• Use of diverse vocabulary
• Finding freedom in performance
All participants should come with their favorite traditional or folk story (it is not necessary to know it by heart). Newly created or self-authored narratives are not recommended. The story can be presented in english or in serbian.
The workshop is practical, using basic warm-up, storytelling exercises, and contains
teaching and demonstration.
Comfortable and adequate clothing and shoes needed (sneakers, socks, ballet shoes).
Workshop is open for:
- Members of Drama, Opera and Ballet Ensemble of the National theatre in Belgrade
- Interested artists: actors, dancers, choreographers, performers and students
APPLICATION via e-mail: akonstantinovic@narodnopozoriste.rs
Please send your application (short CV and a few sentences of motivation) until January 19th. Number of participants is limited.
JAN BLAKE
As one of the leading storytellers, Jan Blake has been performing worldwide for over twenty-five years. Specialising in stories from Africa, the Caribbean, and Arabia, she has a well-earned reputation for dynamic and generous storytelling. Recent highlights include Hay Festival, where she was storyteller in-residence, the Viljandi Harvest Festival in Estonia and TEDx Warsaw.
As well as performing at all the major storytelling festivals both nationally and internationally, she works regularly with the British Council, leads storytelling workshops for emerging storytellers, and gives masterclasses for teachers, brands, and businesses. She also regularly captivates school children with mesmerising stories.
In 2011, she was the recipient of the biannual Thüringer Märchen Preis, awarded to scholars or performers who have devoted their lives to the service of storytelling. As part of the World Shakespeare Festival in 2012, she was the curator for Shakespeare's Stories, a landmark exhibition that explored themes of journey and identity, in conjunction with the Royal Shakespeare Company and the Shakespeare Birthplace Trust.
In 2013, The Old Woman, The Buffalo, and The Lion of Manding created and performed with musicians Kouame and Raymond Sereba toured to acclaim winning a British Awards for Storytelling Excellence (BASE).