---
Standing Ovations from Belgrade Audience for Sergei Polunin and Sacre Ballet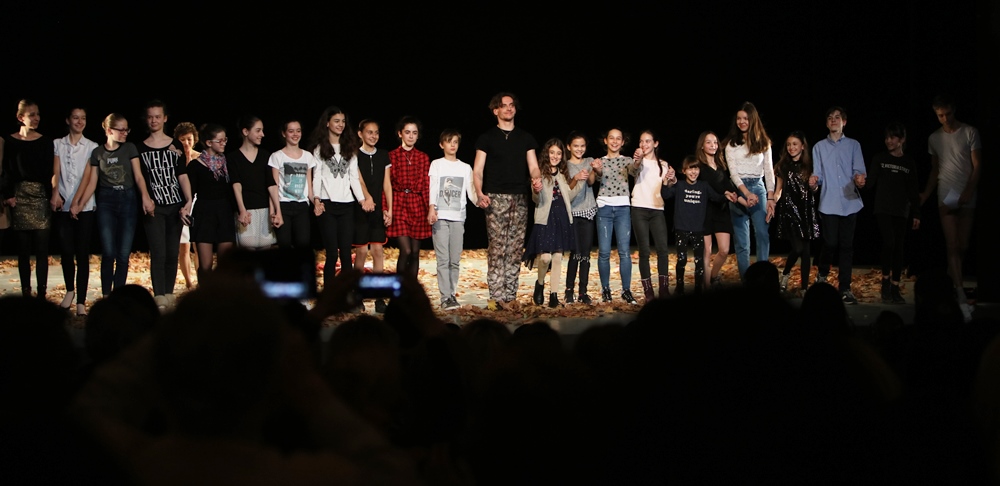 First of three already sold-out performances of contemporary ballet Sacre, with one of the best-known ballet artists of today, choreographer and actor, Sergei Polunin in main role, took place on the Main Stage on Thursday, 7th March. The performance was organized in cooperation between the National Theatre in Belgrade and the Sergei Polunin Foundation.
The ballet, choreographed by Yuka Oishi, has been inspired by choreography and interpretation of Vaslav Nijinsky, to the renowned music by Igor Stravinsky, The Rite of Spring, the most revolutionary piece from his early career, characteristic for its expansion of varied tones, complex metric and rhythmic character and the use of Russian and Lithuanian folk music.
Ballet Sacre, in which Alexey Lyubimov, a soloist at the "Stanislavsky and Nemirovich-Danchenko" Moscow Academic Music Theatre, and Dejan Kolarov, a soloist in the Ballet of the National Theatre in Belgrade, also perform, revokes visions and music from the times of the Ballets Russes.
The ballet is not based on historic facts, instead it deals with emotions and expresses feelings and innermost life of Nijinsky (1889-1950), a former famous Russian ballet dancer and choreographer of Polish origin.
The dancer, who used to be known under the nickname "Emperor of Air", who enchanted the audiences with his lively and elegant dancing, magnificent jumps, as well as with his extraordinary gift for transformation, was superbly evoked by Polunin, whose charisma and technique are very similar to Nijinsky's.
In this expressive dance, performed at high technical level, the greatest ballet artist of today researched Nijinsky's madness and his need to feel and not to think.
Belgrade audience rewarded Polunin with cordial applauses, and at the end of the performance, they gave standing ovations to him and to amazing Lyubimov and Kolarov.
Students from several Belgrade ballet schools have presented Polunin with their works on paper as a symbol of remembrance for that unforgettable evening.
The ballet was performed on 8th and 9th March, with much success and ovations from the audiences as well. There was a lot of interest from ballet aficionados for this unique cultural event, not only from the country, but also from the region, which resulted that all three performances have been sold out very quickly, which means that Sacre ballet has been seen by around 2,300 viewers.
Zrnka Mišković Petrović is a producer, Srđan Perić designed the costumes and Roger Irman designed the lighting.
The Sacre ballet premiered in Switzerland and then was performed in Russia and Slovenia; after Serbia, the ballet will continue its international tour.
Polunin, born on 20th November 1989 in Ukrainian town of Kherson, won over the audiences throughout the world with his performances with most renowned international ballet companies.
Polunin started his career in 2009 and at the age of 19 he became the British Royal Ballet's youngest ever principal.
Polunin performed in La scala in Milan, Bolshoi Theatre and Stanislavsky Theatre in Moscow, Royal Albert Hall in London and numerous other renowned theatres throughout the world.

He is well known for his rebellious nature against establishment and his effort to place classical ballet outside elitist sphere.
It is interesting that this Ukrainian, an extraordinary dancing talent, has been a citizen of the Republic of Serbia since 2016. He established the "Sergei Polunin" Foundation with the idea to promote ballet and dancing, whilst honouring traditional ballet and combining it with the most cutting-edge approach.
M.B.