TRIPLE BILL
Lightfoot, Léon / Bigonzetti / Kylián
---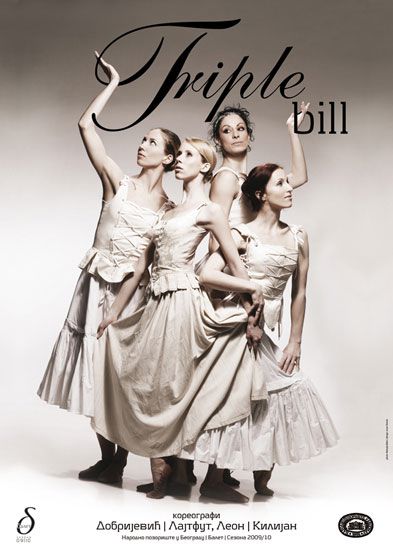 Premiere, 29th April 2010 / Main Stage

STEP LIGHTLY
Choreography Paul Lightfoot / Sol Léon
Music Bulgarian Folk Music
Ballet transferred by Eva Zmekova
Costumes and Sets Sol Léon / Paul Lightfoot
Light Tom Bevoort
Ballet Associate Paša Musić
Costume realization Olga Mrđenović
Set realization Miraš Vuksanović

Premiere cast:
Tamara Ivanović, Bojana Žegarac, Sanja Ninković, Milica Jević, Jovan Veselinović, Jovica Begojev

DUO
Choreography Ljubinka Dobrijević, dedicated to Petar Dobrijević
Music Arnold Schönberg
Costumes Olga Mrđenović
Ballet Associate Ivanka Lukateli

Premiere cast:
Ana Pavlović, Milan Rus

SECHS TANZE
ŠEST PLESOVA | SIX DANCES
Choreography, dance production Jiří Kylián
Assistant Choreographers Urtzi Aranburu, Elke Scheperess, Ken Ossola
Music W. A. Mozart, Six German Dances
Costumes and Sets Jiří Kylián
Light Joop Caboort
Technical adaptation Kees Tjebbes
Ballet Associate Marija Vještica
Costume realization Olga Mrđenović
Set realization Miraš Vuksanović

Premiere cast:
Tamara Ivanović, Bojana Žegarac, Olga Olćan, Milica Jević, Jovan Veselinović, Milan Rus, Miloš Kecman, Miloš Marijan, Igor Čupković, Aleksandar Ilić, Ivana Kozomara, Aleksandra Bibić

Director of the Ballet Konstantin Kostjukov
Assistant Director Miloš Dujaković
Organisers Brankica Knežević, Gojko Davidović
Make-Up Dragoljub Jeremić
Light Operator Miodrag Milivojević
Set crew Chief Zoran Mirić
Sound Operator Tihomir Stanić
Stage Manager Brankica Pljaskić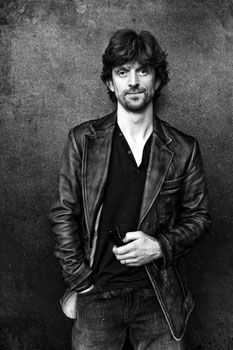 PAUL LIGHTFOOT AND SOL LÉON
The choreographers' duo Sol León and Paul Lightfoot have been Nederlands Dans Theater's (NDT's) house choreographer since mid 2002. Paul Lightfoot (Kingsley, England) and Sol León (Córdoba, Spain)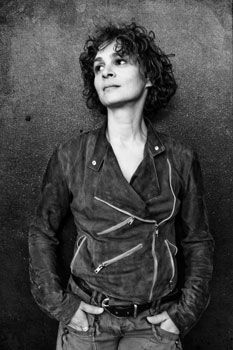 met in 1987 as dancers at NDT I. Both of them danced in many new works by Jiří Kylián and Hans van Manen. Since the beginning of their collaboration in 1991 the two of them have created almost thirty ballets for the three companies of NDT. The most recent works are Said and Done (2001), Shutters Shut (2003), Subject to Change (2003), Postscript (2005), Sleight of hand (2007) and Passe-Partout (2009) for NDT II and Safe as Houses (2001), Signing Off (2003), Source of Inspiration and Drawn Onward (2004), Silent Screen (2005), Shoot the Moon (2006), Same Difference (2007) and Sehnsucht (2009) for NDT I. During the Holland Festival (May 2007) Lightfoot León made Sooner or Later, a huge production in former gasworks Westergasfabriek, Amsterdam. Paul Lightfoot and Sol León have been awarded the international dance prize Benois de la Danse for Signing Off (2005), the Herald Archangel (Edinburgh International Festival 2006) and the Dutch VSCD dance prize Zwaan for best dance production 2005-2006 with Shoot the Moon. In 2007 Paul Lightfoot and Sol León initiated a charity project for street children in Bangladesh. Their last creations were Passe-Partout (February 2009) for NDT II, and Sehnsucht (April 2009) for NDT I.
Ballet Step Lightly had it's premiere in the Hague, Netherlands in 1991.
---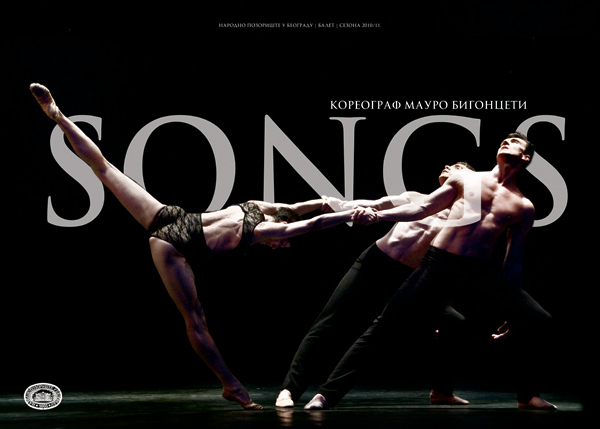 An exploration into the deeper aspects of psychological conditions, between the hidden folds of being and its infinity of phases.
When dance carries and expresses the most intrinsic and visceral feelings there is no when and where, but only now and always.
In Songs, a sensual and refined pas de trois, Mauro Bigonzetti returns to a composer close to his own sensibility and one of his favorites, Henry Purcell. A unique genius and a singular master in the expression of human passions, Purcell is contemporary in language, timeless in subject matter and the author of the "Songs" from which the choreography takes its name.
Originally created for two men and a woman, since 2002 there is also a new version exclusively for male dancers.
---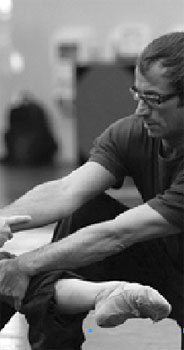 MAURO BIGONZETTI
Mauro Bigonzetti was born in Rome. He graduated at the Opera School in Rome and entered directly into the city's company.
After ten years in Rome's Opera, he joined Compagnia Aterballetto, in 1982-83, under the artistic direction of Amedeo Amodio. He performed in all the choreographies of the company's repertoire and danced in many works by George Balanchine and Leonide Massine. His most significant collaborations were with Alvin Ailey, Glen Tetley, William Forsythe and Jennifer Muller.
In 1990, he created his first work Sei in movimento, set to the music by J.S. Bach, which made its debut at the Teatro Sociale in Grassina; he then left Aterballetto and became a free lance choreographer working with the Ballettodi Toscana, English National Ballet (London), Ballet National (Marseille), Stuttgarter Ballett, Deutsche Oper Berlin, Staatsoper Dresden, Ballet Teatro Argentino, Balè da Cidade de Sao Paulo (Brazil), Ballet Gulbenkian (Lisbon), State Ballet Ankara, Ballet du Capitole (Toulouse).
He also created ballets for Italian companies including the Ballets of Teatro alla Scala Milan, Opera Rome, Arena Verona, Teatro San Carlo Naples.
From 1997 to 2007, he was Artistic Director of Compagnia Aterballetto building a new repertoire and a new company. In 2008, he left the direction at Aterballetto becoming its principal choreographer and carrying out his free lance activity.
His most significant works for Aterballetto are Songs, Cantata, Rossini Cards, Vespro, Les Noces, WAM, Romeo and Juliet and In Canto. In addition to this he was commissioned several creations and restage of his works by Alvin Ailey Dance Theatre (Festa Barocca), New York City Ballet (In Vento, Oltremare and Luce Nascosta), Les Grands Ballets Canadiens (Le Quattro Stagioni), Ballets Jazz de Montreal, the Staatsoper Hannover, the Staatsoper Berlin (Caravaggio), Ballett Basel and others.
---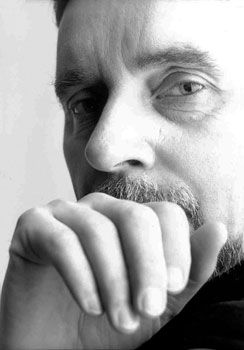 JIŘí KYLIÃN
I think, that our task as choreographers is to search the extremities of our souls," says Jiří Kylián. Since the early 1970s, the celebrated Czech choreographer, 61, has created 101 works – three-quarters for the Nederlands Dans Theater (NDT). His creations draw inspiration from many different sources, combine elements from diverse art forms and defy categorisation.
First smitten with the magic of circus, young Kylián started his studies as an acrobat. But, at the age of nine, he began training as a dancer at the Prague National Theatre ballet school. Six years later, in 1962, he was accepted at the Prague Conservatory and, in 1967-68, won a scholarship to London's Royal Ballet School. There he met the influential choreographer John Cranko, who offered him a contract with the Stuttgart Ballet, and encouraged him to pursue his choreographic career.
Kylián left Germany in 1975 to become the artistic co-director of the Nederlands Dans Theater, for which he earlier created several pieces as guest choreographer. In 1978, following the success of his choreography "Sinfonietta" at the "Festival of two worlds" in Charleston, South Carolina, he became NDT's sole artistic director. "Symphony of Psalms" (also 1978) was the second significant creation of this time. This work had a decisive influence on any further development of the company, and on its international reputation. In the mid-1980s, Kyliáns work became more abstract, and is best represented by the series of his "Black and White" choreographies. His encounter with the Australian
Aboriginals, which took place at that time, played a decisive role in his understanding of dance, as an important "corner stone" of our social structure, and an inevitable facet of our "artistic horizon". Kylián marked NDT's 35th anniversary by creating Arcimboldo (1994) for all three companies of NDT (each one of these companies employs dancers from different age groups). This unique (and award winning) three-dimensional company structure encompasses all phases of a dancer's career (between the age of 17 and 70). Kylián stepped down as artistic director of NDT in 1999, and became resident choreographer until December 2009.
Venerated for his choreographic work for dancers of all age groups, Kylián has received many honours, including the "Nijinsky Award" in Monaco, or the "Legion d'Honneur" of France and in 2008 he was distinguished with one of the highest royal honors, the Medal of the Order of the House of Orange given to him by Her Majesty the Queen Beatrix from the Netherlands. In 2006, he co-created a film, CAR-MEN, which was choreographed and filmed in a devastated landscape of a surface coalmine in the Czech Republic.
Première of the Sechs Tanze (Six Dances ) with NDT I was in 1986, Het Muziektheater, Amsterdam, and the première with NDT II was in 2001, Ludwigsburg, Germany.