---
Museum of the National Theatre Opens a New Exhibition Shakespeare's Works at the National Theatre's Stage (Drama, Opera and Ballet Productions)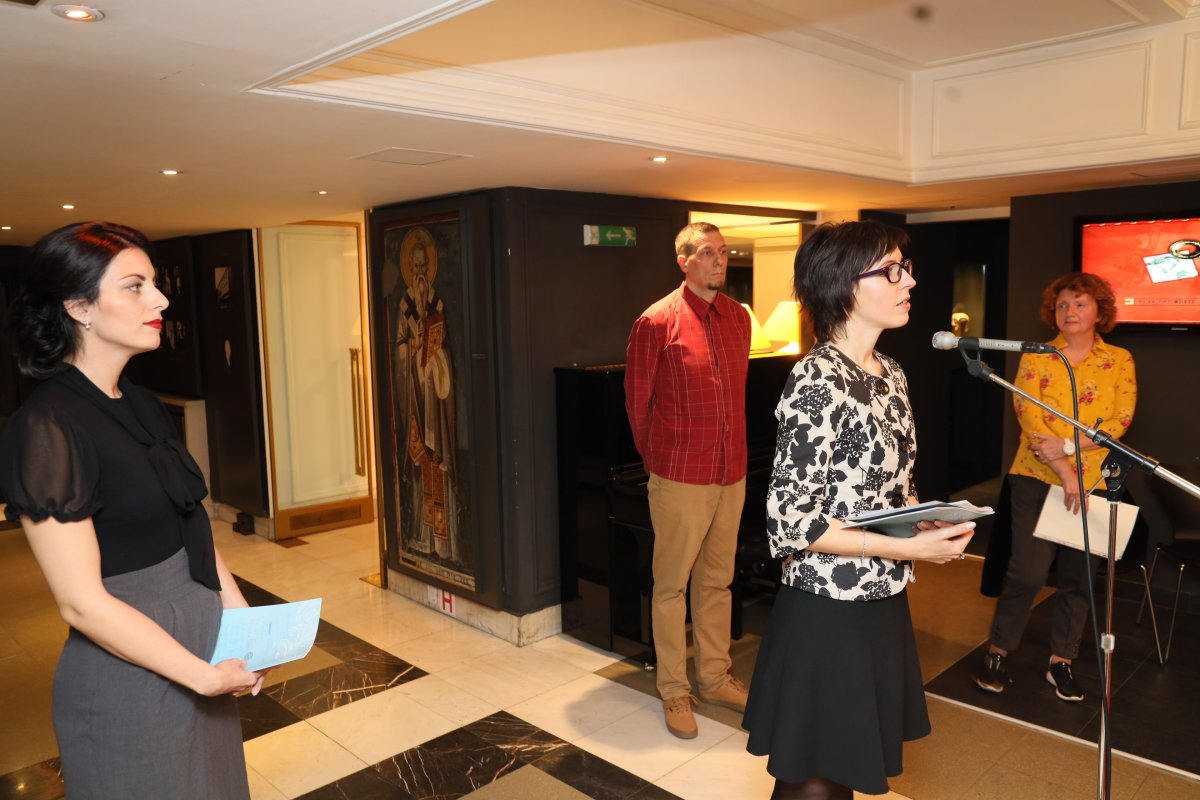 Exhibition Shakespeare's Works at the National Theatre's Stage (Drama, Opera and Ballet Productions), jointly prepared by Dragica Gaćeša, Dragan Stevović and Milena Jauković, opened in the Museum of the National Theatre in Belgrade on 25th October.
Professor Jelisaveta Milojević, PhD, from the Faculty of Philology in Belgrade, opened the exhibition and addressed the people in attendance after the authors of the exhibition. She said, "Shakespeare speaks to us about himself and his time, but he also speaks about eternity, because his works encompass everything that is called life."
"Themes the poet speaks of are the heart of the matter, the foundation of today's world. He makes us challenge our stands regarding key values – morality, justice and power of persuasion. Shakespeare speaks to us about our time, but actually he speaks about us, about our individual reflexions in his mirror," said Mrs Milojević.
According to her, the reflexion, upon rebounding back to us, brings us the knowledge who we are and who we are not at the moment, but also who we could be.
"This is the power of transformation offered to us, if we follow in his path, the roles of translators, directors and actors represent a mission. So, why do we still keep being close to Shakespeare? Therefore, it could be that we are primarily interested in ourselves, not in him. The paradox is deceptive though. In order to see ourselves, a physical mirror is not enough," said Jelisaveta Milojević and added that we "need him, Shakespeare, a poet and a magician, for us to see our own reflexion in his mirror called art."
"In order to see ourselves, we need an another, and the best another, in the sphere of art of words, is Shakespeare. One grows and matures with Shakespeare, we only need to be ready and accept the journey together with him. Be ready, that is all… I would like to offer my sincere congratulations to the National Theatre for their 150th anniversary of having Shakespeare's works on their stage and I wish them luck in their mission to use art to change the world. To us, who are on the other side, it only remains to let that happen. Congratulations. I declare this exhibition open", said Professor Jelisaveta Milojević.
Shakespeare is one of authors whose works have been most frequently performed on the National Theatre's stage by all three artistic ensembles.
The displayed exhibits portray productions of Shakespeare's works in the National Theatre in Belgrade since the Theatre's early days.
First premiere of a play by Shakespeare in the National Theatre took place on 26th November 1869; it was The Merchant of Venice.
Shakespeare, widely regarded as the greatest writer in the English language and the world's greatest dramatist, was born (1564) and raised in Stratford-upon-Avon.
His extant works consist of 38 plays, 154 sonnets, two long narrative poems and a few other verses.
M.B.