---
Belgrade Premiere of Aristophanes' Pluto, Directed by Nikita Milivojević, Takes Place in the Sava Centre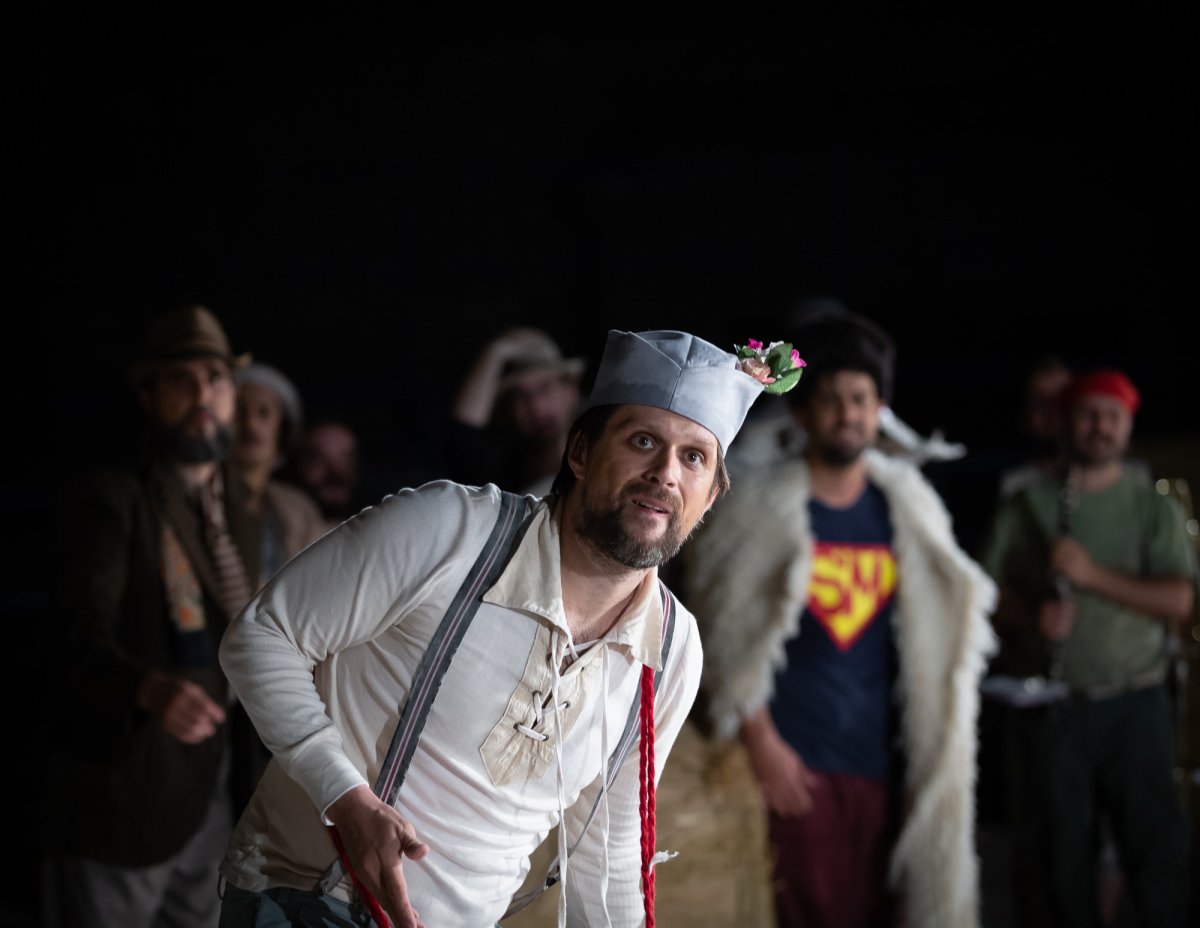 Belgrade premiere of Aristophanes' comedy, Plutus, adapted and stage directed by Nikita Milivojević, took place in the Sava Centre on 27th September. This has been a joint production between the National Theatre of Greece, Athens, and the National Theatre in Belgrade.
The production, done within the Protocol on Long-Term Cooperation between the two theatres, signed by Dejan Savić and Stathis Livathinos in Belgrade in October 2017, had a successful premiere this summer, on 13th July, in the renowned Ancient Theatre in Epidaurus, Peloponnese, during the prestigious Athens and Epidaurus Festival.
Among other things, this staging is significant because Serbian language was spoken at the Ancient Theatre's stage for the first time in its 2500-year long history, since actor, Hadži Nenad Maričić, interpreted the chorus part of the play in Serbian.
In this ancient but still relevant play, written as a satire to political situation of the time by great comedy playwright of Ancient Greece and a sharp critic of his time, all other roles were cast to actors of the National Theatre of Greece from Athens.
Kenny Maclellan designed the set, Amalia Bennett choreographed the production, while Angelos Trantafyllou composed the music.
The production team's members from the National Theatre in Belgrade, where the costumes were made, are Marina Medenica, costume designer, and Vuk Miletić, producer.
In the meantime, since its Epidaurus premiere, Plutus has been performed at the Athens Festival, where it received standing ovations, followed by a mini tour throughout Greece – Petroupoli, Elefsina and Thessaloniki.
The production has been seen by 40,000 people so far.
The play, written more than 2,000 years ago, corresponded magnificently with Belgrade audience as well. After an hour and forty minutes of inspiring performance, the Belgrade audience rewarded the cast with standing ovations.
Plutus was performed for the first time in 388 BC.
M.B.