About Performance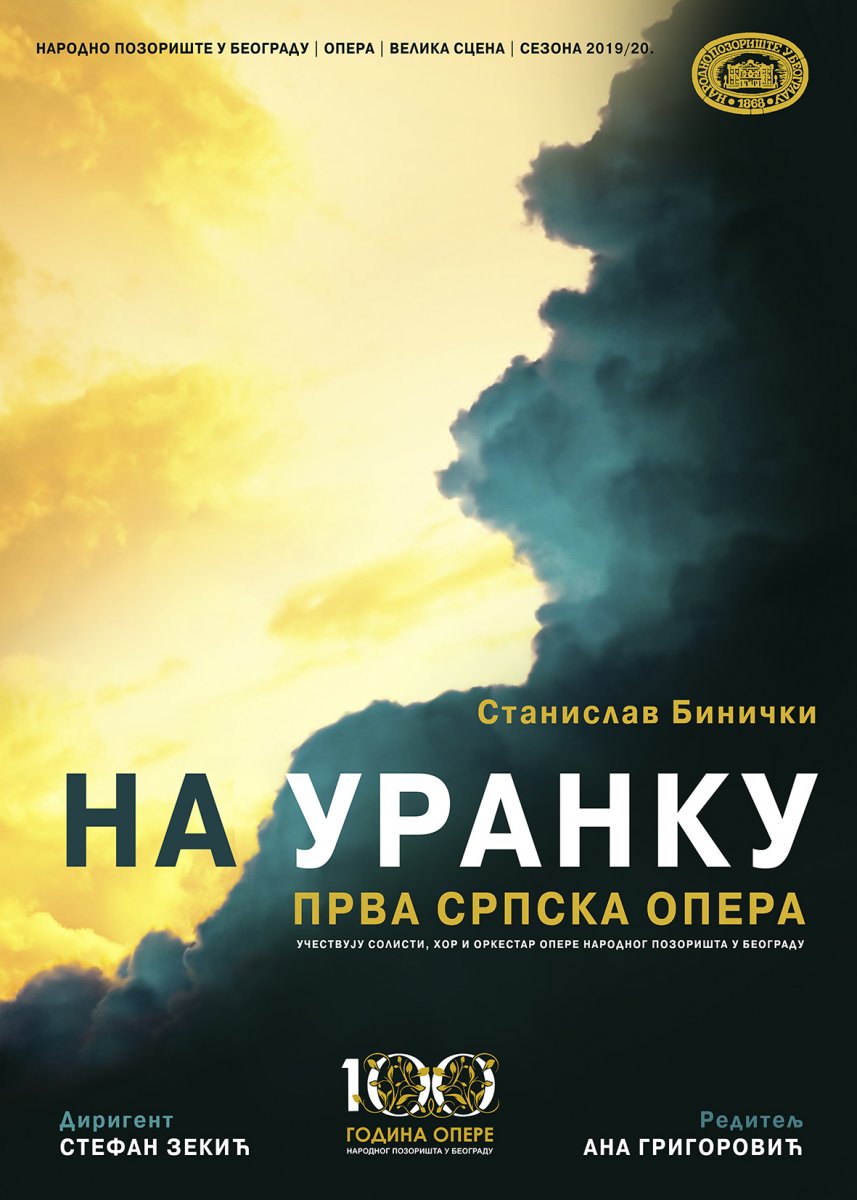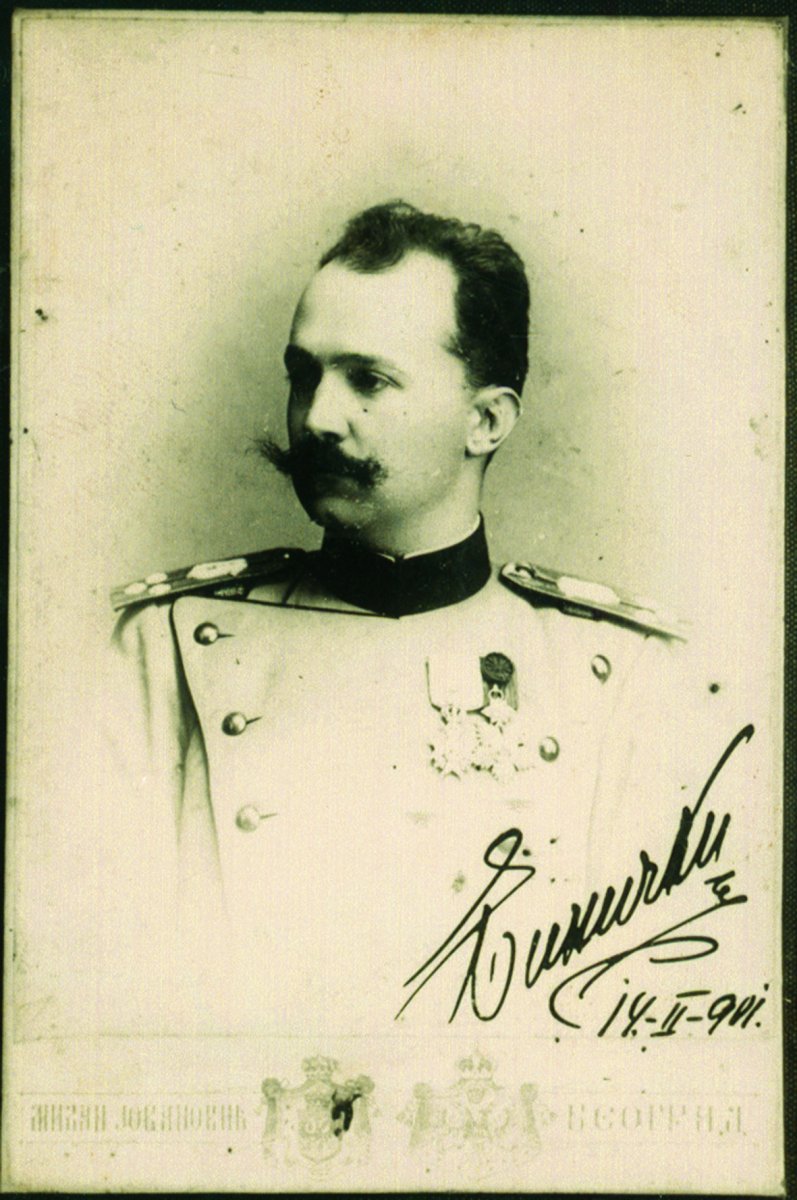 STANISLAV BINIČKI
Binički was born in the village of Jasika near Kruševac, on 27th July 1872. His interest in music made itself known during his first year in Grammar School when he started to learn how to play violin and flute and became a member of the school orchestra. He started composing short songs for choir and single voice even that early on. Upon high school graduation from the Grammar School in Niš, he enrolled in the Department of Natural Sciences and Mathematics at the Faculty of Philosophy in Belgrade. During his studies of mathematics, he had more opportunities for expanding his interests in music, thus his professors, Stevan Mokranjac, Josif Marinković and Josif Svoboda, had pivotal importance for his future development path. During autumn of 1895, he enrolled into the Academy of Music in Munich, from which he graduated in composition studies and solo singing. Upon finalization of his studies, he came back to Belgrade with intention to use his knowledge and thus influence the cultural life in Serbia. He established and conducted the Belgrade Army Orchestra and organised a concert at the Kolarac Hall, during which his orchestra overture From My Homeland was performed for the first time. Starting from that evening, Stanislav Binički's performances filled the hall of the Kolarac Endowment to capacity almost every Friday. Under his guidance, the orchestra performed throughout Serbia and no important event could be conceived without their performance at the time. Due to political circumstances the orchestra changed its name to the Royal Guard Orchestra in 1904; Binički led the orchestra until 1920. During the First World War, as a conductor of the Royal Guard Orchestra, he organised a series of concerts at Corfu and in Thessaloniki, followed by concerts in Paris, Lyon, Bordeaux, Montauban, Orange, Marseilles, Toulon and Nice. He composed March to the Drina during that period. The Battle of Cer, 16-19th August 1914, was victorious for Serbian Army. Right there, at the very battleground, Stanislav Binički, a composer, conductor and a military bandmaster, composed one of the most beautiful marches in our musical legacy. It is deemed that Binički dedicated March to the Drina to his favourite commander Stojanović, who was killed at the Battle of Cer. The piece had more than 20 arrangements in the country and abroad (one of the arrangements is the adaptation with Krešimir Baranović's chorus) and numerous recordings for labels throughout the world. As an active choir leader, he worked in Belgrade Singers' Association and the Academic Singing Society "Obilić". He led the Singing Society "Stanković" for twenty years and became famous in Serbia and Europe. With this choir and the Royal Guard Orchestra, he performed several major oratories for the first time in Belgrade; some of those were The Seven Last Words of Christ and The Creation (in 1908) by Haydn, as well as Beethoven's Ninth Symphony (1910), with the choir of more than 200 members and orchestra with more than 100 musicians. Binički was also engaged in teaching. Together with Stevan Mokranjac and Cvetko Manojlović, he established the Serbian School of Music in Belgrade (today's "Mokranjac" School) in which he taught solo singing. He is the author of first Serbian opera, At Dawn, which was composed after the libretto by Branislav Nušić and performed in the National Theatre in Belgrade in 1903. Upon formation of the Opera Company in 1920, Binički was appointed a first Director of the Opera of the National Theatre, while still engaged as a choir leader at the Singing Society and as a teacher in the School of Music "Stanković". He retired from the conducting podium in 1924, upon which he dedicated himself exclusively to composing. Following the example of his predecessors, he based his works on Serbian folk music, but he also introduced numerous elements typical for Serbian urban culture of the time, by adjusting them to urban taste and treating them through the prism of urban sentimentalism – in pieces composed after verses by national poets (Nušić, Šantić, Ilić), and in compositions after songs by city's singers of sorrowful melodies. Nonetheless, European Neoromantic influence is visible in his works which were not composed to Serbian texts. Besides opera At Dawn, he composed pieces for the National Theatre's stage. He composed music for Nušić's plays Lily and Spruce (1900), Journey around the World (1908) and A Foundling (1923); Equinox by I. Vojnović (1903); he adapted the music by Davorin Jenko for his play with singing Đido by Veselinović and Brzak (1922)…
His works of religious music are Liturgy of St. John Chrysostom, Requiem and Thanksgiving, his vocal music - for mixed choirs after verses by German poets; and cycles Сељанчице, Три девојке, Јесен стиже, Чини не чини, Дивна ноћи, Двоје драгих; Песме из Јужне Србије (Појдона горе; Мемете море; Пукнала мајко преснала; Ванка има црне очи); Мијатовке (Послала ме стара мајка; Кад сумбил мори Ђурдо; Разболе се бело доне; Певнула Јана; Пошла Ванка на вода; Зашто, Сике, зашто; Циганчица), те соло-песме: Гривна; Кад ја видех очи твоје; Да су мени очи твоје; По пољу је киша пала; Спава мома; Под јоргованом; На Липару...
After: Stana Đurić Klajn, Encyclopaedia of Music, JLZ, Zagreb, http://binicki.edu.rs
---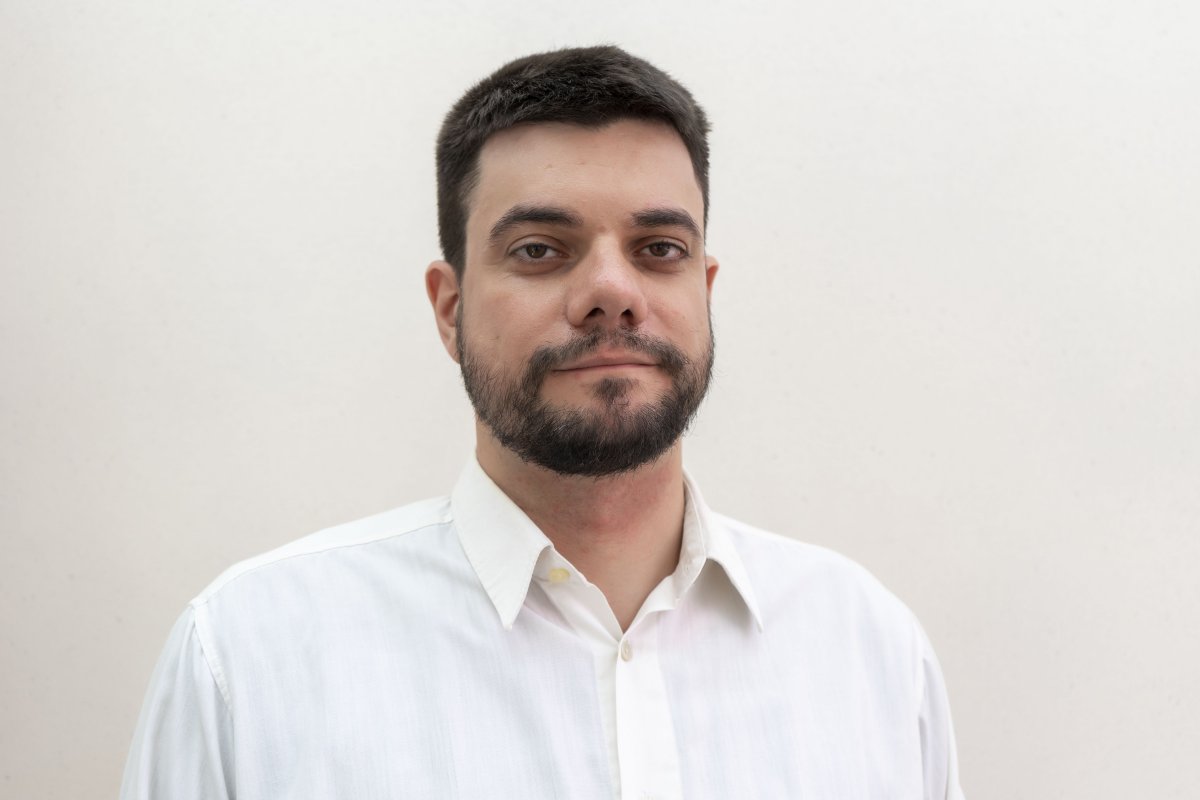 STEFAN ZEKIC, conductor
Born in 1983. in Belgrade. Graduated from the Faculty of Music – University of Arts in Belgrade in two departments: in the department for conducting and department for solo singing. Additional education includes training and workshops with the most prominent European conductors, such as Uros Lajovic (AU), Michael Sheck (BE), Andrew Parrott (UK), and Max Frey (GE), Riccardo Muti (Ita). Currently, he's pursuing a Ph.D. at the University of Arts in Belgrade in the field of opera conducting. He began conducting at the age of 17 and in 2006 and he is the chief conductor of the Baruch Brothers Choir, the oldest Jewish choir in the world, established in 1879. Stefan Zekic won numerous national and international rewards at the prestige festivals and competitions (Italy, Hungary, Germany, Poland, Spain, Bulgaria, Macedonia, Switzerland, Israel...). He started his engagement as an Opera conductor at the National Theatre of Belgrade in 2009. His first performance - Le nozze di Figaro (W. A. Mozart) was withal the best performance for the season 2009/10. In 2014. he became a conductor of the Opera studio of the National Theatre and successfully performed two premieres - Die Zauberflote and Bastien und Bastienne. He also performed a notable concerts in cooperation with many different ensembles such as Madrigal Choir and Symphony Orchestra of University of Arts in Belgrade, Vocal Ensemble Oktoih, Musica (Slovenia), Vocal Ensemble Marienhain (Germany), St. George Royal Strings, Jewish Chamber Orchestra, Symphony Orchestra Stanislav Binički, Montenegro Symphony orchestra, etc. He's the founder and artistic manager of the ensemble for early music Canticum novum, conductor of the Jewish Chamber Orchestra since its founding and director of the international Rosi fest.
---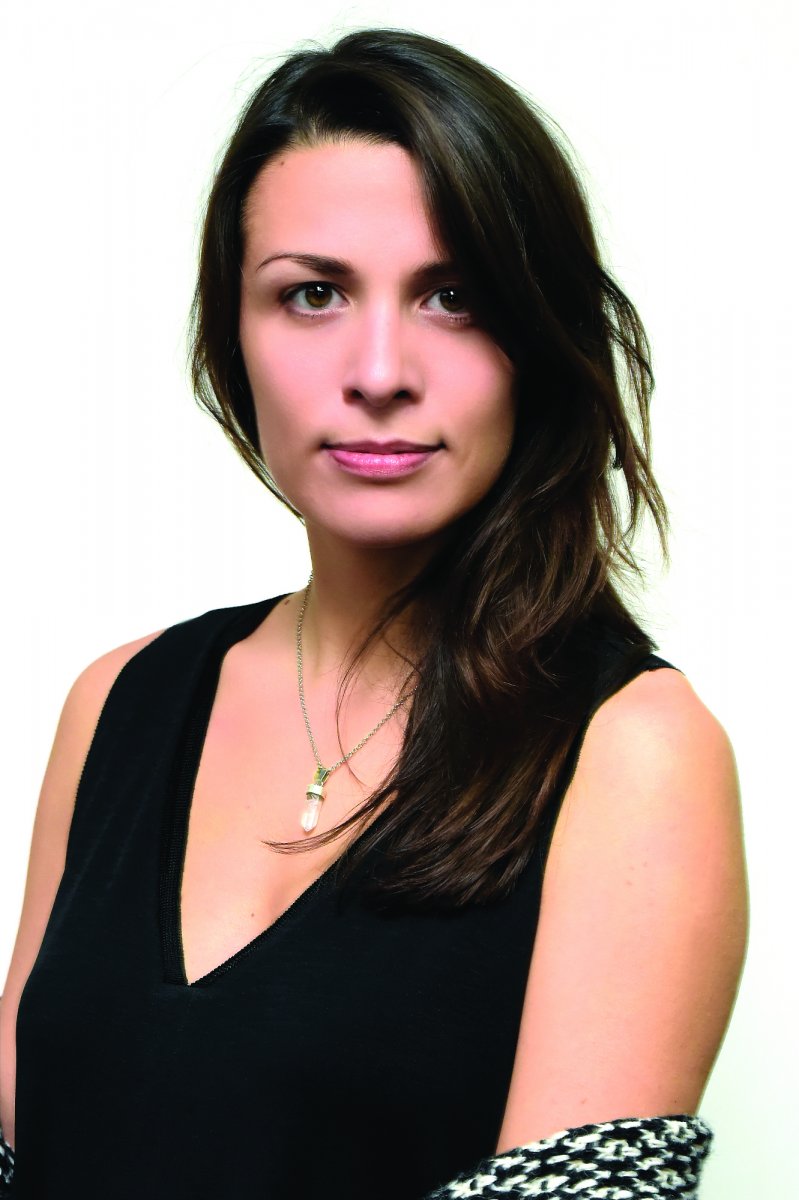 ANA GRIGOROVIĆ
Was born in Belgrade in 1987. She graduated in Theatre and Radio Directing at the Faculty of Dramatic Arts in Belgrade, mentored by Professor Ivana Vujić. She finished interdisciplinary Master Studies in Theory of Arts and Media at the University of Arts in Belgrade. Grigorović directed the following plays: Inside Out (D. Haverty and A. Russ, Theatre on Terazije), The House of Bernarda Alba (F. G. Lorca, National Theatre in Belgrade), Magic Afternoon (W. Bauer, Atelier 212), Gianni Schicchi (G. Puccini, National Theatre in Belgrade), Bastien and Bastienne (W. A. Mozart, National Theatre in Belgrade), Play (S. Beckett, Theatre "Bora Stanković", Vranje), The Feast (Plato, Bitef Theatre), The Birth of a Record (B. Pekić, National Theatre Pirot), To Be (V. Nikolić, Institution of Culture "Parobrod"), Peter (Ž. Hubač, Bitef Theatre), National Class (G. Marković, Youth Theatre "Dadov"), Fifty Strokes (T. Baračkov, Atelier 212), Five Boys (S. Semenič, Little Theatre "Duško Radović"), If I Want to Whistle, I Whistle (A. Valean, National Theatre "Sterija", Vršac), Beauty and the Beast (Ž. Hubač, Theatre "Bora Stanković", Vranje), The Escape (E. Ionesco, Institution of Culture "Vuk Karadžić"), The Paul Street Boys (F. Molnar, Youth Theatre "Dadov"), North Force (M. Bogavac, Youth Theatre "Dadov"), After Sun (R. Garcia, Student Cultural Centre Belgrade). Grigorović won the "Hugo Klajn" Award for Best in Class at the Department of Stage Directing in her generation; "Zoran Ratković" Award for Stage Directing; the City of Belgrade Award in category of Young People's Accomplishments in the Sphere of Art in 2009; the National Theatre's Award for Best Performance in season 2016/17 and the Recognition of the National Theatre for stage directing opera Gianni Schicchi.
---
AT DAWN
A Word by the Stage Director
First Serbian opera, a work by a great composer and a great writer. History of our theatre. Facing a piece such as this makes us all reluctant to delve into the responsibility which deliberation about the piece brings. Starting from inspiration with story Sali Pič to finished libretto, Binički and Nušić conducted a dialogue on awakening of our national awareness, identity and mentality, out past under the Turkish occupation and the impact it had on the nation. Under the story of a love triangle one finds an archaeological treasure of our national history. Reading this piece today demands a concept which will make the story closer to modern audiences and show once again that Binički and Nušić are eternal. For centuries the family had no importance in a petty society. For centuries a human life was worthless in a society guided only by personal gain. Theatre has been fighting for centuries to awaken the consciousness of people through its art. At this moment, when we celebrate a centennial of our Opera, it is time to listen to our artists' thoughts. It is the time to listen to Branislav Nušić who had a lot to say about us. It is the time to remember Stanislav Binički, who presented the nation with opera. Today, the opera speaks for all of us. Excerpts from Nušić's plays, stories and texts (The Deceased, Suspicious Person, Sali Pič, Cultural Testimony) are used in the performance.
Premiere performance
Premiere October 30th 2019/Main stage
Libretto Branislav Nušić
Conductor Stefan Zekić
Director Ana Grigorović
Set Designer Dunja Kostić
Costume Designer Katarina Grčić Nikolić
Choreographer Miloš Kecman
Stage Movement Suzana Lukić

Premiere Cast:
Stanka Evgenija Jeremić, Marija Jelić*
Rade Marko Živković
Anđa Dubravka Filipović, Svjetlana Đokić
Redžep Vuk Zekić, Mihailo Šljivić, Vuk Matić
Mujezin Mihailo Otašević, Milan Panić
Industrial man Hadži Nenad Maričić
One of the people Nataša Radovanović, Dragana Tomić Roksandić
One of the people Milan Panić, Mihailo Otašević
One of the people Vuk Radonjić, Miloš Milojević
Choir: Ana Nikolić, Valentina Skorikov, Nataša Madžarević Mijailović, Suzana Todorović, Andrea Elena Basten, Jelisaveta Cvjetković, Jelena Aleksić, Danijela Milošević, Zorana Kalapiš, Ivana Vidmar, Nataša Drecun Filipov, Jelena Čamdžić, Ljiljana Dojković, Boris Babik, Goran Milošević, Ivan Debeljak, Igor Vujašković, Nenad Ivanković, Slobodan Živković, Predrag Gligorić, Aleksandar Paunović, Miodrag Jevtić, Milivoje Lazić, Saša Jakovljević, Slobodan Japundžić
With Orchestra and Borislav Popović" Opera studio "of the National theatre
Concertmistress Edit Makedonska
Chorus Master Đorđe Stanković
Assistent director Isidora Goncić
Assistent costume designer Aleksandra Pecić
Producers Maša Milanović Minić, Natalija Ignjić Živanović
Vocal coach Ana Milićević, Mirjana Goločevac
Corepetitors Srđan Jaraković, Nevena Živković, Nada Matijević, Gleb Gorbunov
Light operater Miodrag Milivojević
Make-Up Marko Dukić
Stage Crew Chief Branko Perišić
Sound operater Nebojša Kostić
Extras' Chief Zoran Trifunović
Set and costumes were manufactured in the workshops of the National theatre