About Performance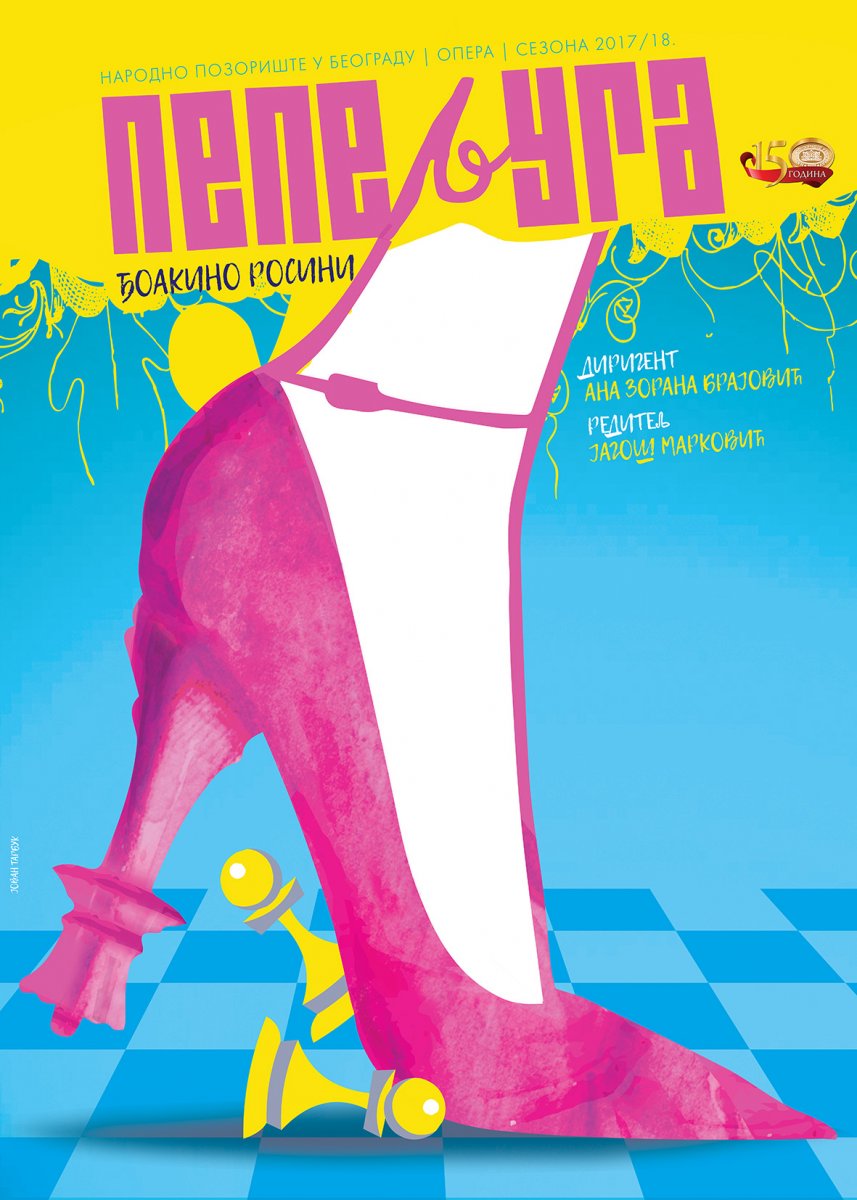 SYNOPSIS
ACT I
The fairy-tale past. In the run-down castle of Don Magnifico, his daughters Clorinda and Tisbe are in the middle of one of their usual arguments. Their stepsister Angelina, called Cenerentola, who serves as the family maid, sings her favorite song about a king who married a common girl ("Una volta c'era un re"). There is a knock on the door and Alidoro, tutor to the prince Don Ramiro, enters, dressed as a beggar. The stepsisters want to send him away, but Cenerentola gives him bread and coffee. Courtiers arrive to announce that Ramiro will soon pay a visit: he is looking for the most beautiful girl in the land and will hold a ball to choose his bride. Magnifico hopes that it will be one of the stepsisters: marriage to a wealthy man is the only way to save the family fortune. When the room is empty, Ramiro enters alone, dressed in his servant's clothes so he can freely observe the prospective brides. Alidoro has told him that there is a girl in the house worthy to be a princess, and Ramiro is determined to find out who she is. Cenerentola returns and is startled by the presence of a stranger. The two are immediately attracted to each other (Duet: "Un soave non so che"). He asks her who she is, and Cenerentola stammers a confused explanation, then runs away. Finally, the "prince" arrives—in fact Ramiro's valet, Dandini, in disguise. To Ramiro's amusement, Magnifico, Clorinda, and Tisbe fall over themselves flattering this prince, who invites them to the ball. Cenerentola asks to be taken along but Magnifico refuses (Quintet: "Signor, una parola"). Ramiro notes how badly Cenerentola is treated. Alidoro reenters with information that there is a third daughter in the house but Magnifico claims she has died. Left alone with Cenerentola, Alidoro tells her he will take her to the ball and explains that God will reward her good heart ("La del ciel nell'arcano profondo"). At Ramiro's country house, Dandini shares with the prince his negative opinion of the two sisters. But both men are confused, since Alidoro has spoken well of one of Magnifico's daughters. Clorinda and Tisbe appear again, having followed Dandini who still poses as the prince. When he offers Ramiro as a husband to the sister the prince does not marry, they are outraged at the idea of marrying a servant. Alidoro enters with a beautiful unknown lady who strangely resembles Cenerentola. Unable to make sense of the situation, they all sit down to supper, feeling as if they are in a dream.
ACT II
Magnifico fears that the arrival of the stranger could ruin his daughters' chances to marry the prince ("Sia qualunque delle figlie"). Cenerentola, tired of being pursued by Dandini, tells him that she is in love with his servant. Overhearing this, Ramiro is overjoyed and steps forward. Cenerentola, however, tells him that she will return home and doesn't want him to follow her. If he really cares for her, she says, he will find her. The prince resolves to win the mysterious girl ("Si, ritrovarla io giuro"). Meanwhile Magnifico, who still thinks that Dandini is the prince, confronts him, insisting that he decide which of his daughters he will marry. Dandini first advises him to be patient, then reveals that he is in fact the prince's servant (Duet: "Un segreto d'importanza"). Magnifico is furious. Magnifico and the sisters return home in a bad mood and order Cenerentola, again in rags, to prepare supper. During a thunderstorm, Alidoro arranges for Ramiro's carriage to break down in front of Magnifico's castle so that the prince has to take refuge inside. Cenerentola and Ramiro recognize each other as the various parties comment on the situation (Sextet: "Siete voi?"). When Ramiro threatens Magnifico and his daughters who are unwilling to accept defeat, Cenerentola asks him to forgive them. At the prince's palace, Ramiro and Cenerentola celebrate their wedding. Magnifico tries to win the favor of the new princess, but she asks only to be acknowledged at last as his daughter. Born to misfortune, she has seen her life change and invites her family to join her, declaring that the days of sitting by the fire are over ("Non piu mesta").
---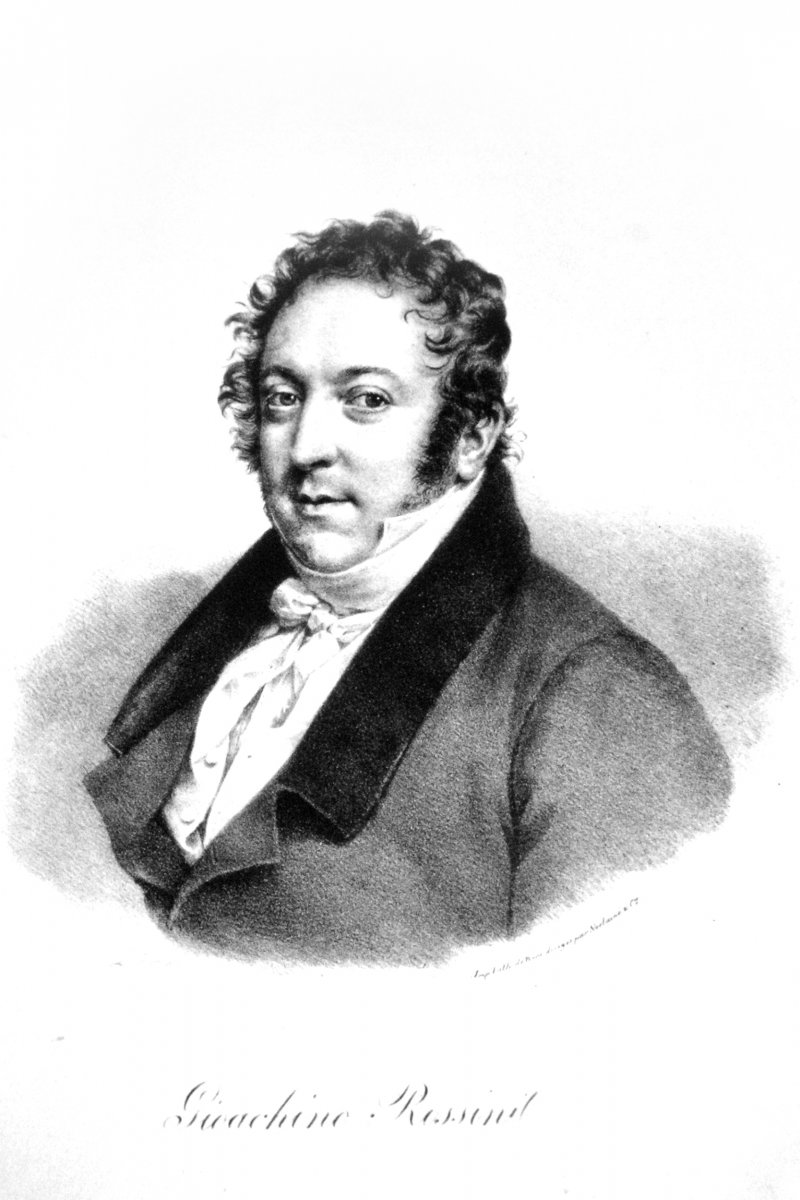 GIOACHINO ROSSINI (1792–1868)
Gioachino Rossini was the greatest Italian composer of his time who wrote operas as well as sacred music, chamber music, songs, and some instrumental and piano pieces. Rossini is widely known today for his comic operas, especially The Barber of Seville. However, many of his operas' exhilarating overtures are also performed as standalone orchestral concert pieces, including the overture to Cinderella, and the iconic William Tell overture! Rossini found success as a composer very young – his first opera was produced and performed in Venice when he was only 18. He worked staggeringly fast, completing most full operatic works within just a few weeks, so that Cinderella, written at the age of 25, was in fact opera number 20, and was written in 24 days! In the first half of his life he composed nearly forty operas by the age of 38. The vivacity of his music made Rossini, during his lifetime, the most popular opera composer there had ever been, and he became a renowned public figure. In his operas he introduced innovations that transformed Italian opera, and would influence generations of French and Italian composers. Rossini was born in Pesaro in 1793 to parents who were both musicians. The family was con stantly on the move, Rossini's mother performed as a principal singer in a series of comic opera productions, while the budding young composer learned his craft. In 1804, they moved to Bologna, where Rossini sang professionally and took engagements as the maestro di cembalo in various local theatres. In 1810, he composed his first opera, Demetrio e Polibio (which was not performed until 1812, by which time his five next operas had received their premieres) while still a student at the Liceo Musicale in Bologna. He received his first great success with his fourth opera L'inganno felice (1812), which established his name around Italy. Commissions quickly followed, subsequent major works including Tancredi (1813), L'italiana in Algeri (1813) and Il turco in Italia (1814). In 1815, he moved to Naples, the historic home of Italian opera. Works of his 'Neapolitan' period, such as Armida (1817), Mose in Egitto (1818), La donna del lago (1819) and Zelmira (1822), exhibit highly virtuoso passages, extensive use of ensembles and a new emphasis on the chorus, and are all inspired by a remarkably wide range of literary sources. He continued to write works for other cities, including Il barbiere di Siviglia (1816) and La Cenerentola (1817) for Rome and La gazza ladra (1817) for Milan. By 1822, he had reached international acclaim, and subsequently settled in Paris in 1824. Here he composed his last two works, Le Comte Ory (1828) and Guillaume Tell(1829), after which he virtually stopped composing operas, but significant works from later years include Les Soirees musicales (1830–35), the Stabat Mater (second version 1842) and the Petite Messe solennelle (1863). Rossini died at his villa in Passy on 13 November 1868 following a short illness. Having initially been buried in Pere Lachaise cemetery in Paris, his remains were subsequently moved to Santa Croce in Florence in 1887.
---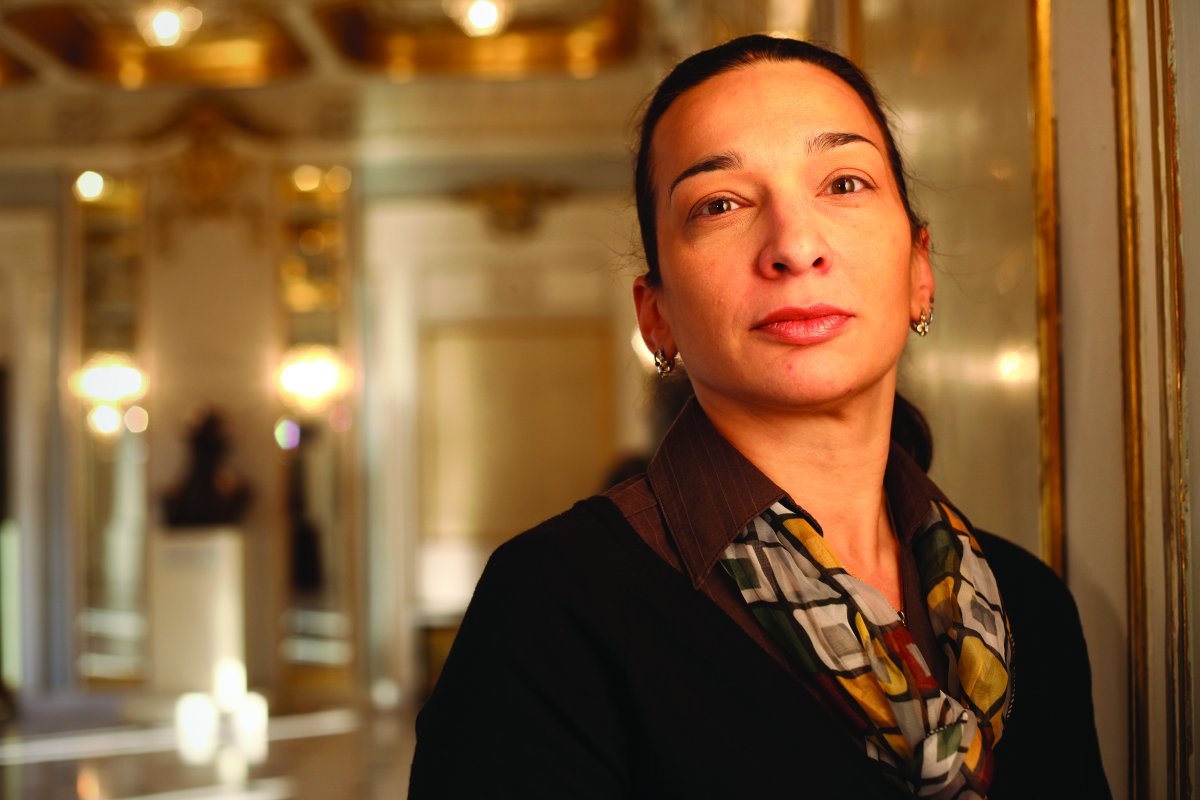 ANA ZORANA BRAJOVIĆ
Ana Zorana Brajović was born in Belgrade in 1975. She graduated at the Piano Department at The Faculty Music Arts in Belgrade, in the class of Professor Mirjana Šuica Babić. Later on, she obtained her Master's Degree in conducting in the class of Professor Jovan Šajnović. She started her career in 1991 as a pianist, by performing in numerous concerts in Serbia and abroad. In 1995, she held a Promenade Concert at Zaduzbina Ilije M. Kolarca accompanied by the Symphony Orchestra of the Serbian Broadcasting Corporation, when she performed both as a pianist and as a conductor. Since then, she has performed frequently with this orchestra and in 2003, with the Orchestra and the Choir of the Serbian Broadcasting Corporation, she recorded a CD – Deus Absconditus, suite by Aleksandar Kostić. She won the October Prize for her accomplishments in music in 1995, as the youngest candidate. Ana Zorana won the first prize for performance and corepetition in "Boris Hristov" Competition in Sofia in 2000. She received Fulbright scholarship for 2003/04 and studied at the Peabody Conservatory, Baltimore, USA, in the class of Professor Gustav Meier. As of 1st October 1994, she worked as an assistant conductor, and as of 2000/01, she became permanently engaged as a conductor in the Opera and Ballet companies in the National Theatre in Belgrade. As the youngest conductor in the Opera Company, she conducted Mozart's Magic Flute in 1995. In 2006, Ana Zorana conducted at the world premiere of opera Violet Fire by Jon Gibson, an opera on Nikola Tesla. In period between 2007 and 2012, she conducted in the regular repertoire in the National Theatre; amongst other accomplishments, she revived operas The Barber of Seville (2010) and The Masked Ball (2011). With performance of Rossini's The Barber of Seville, she celebrated 20 years of her artistic work on 24th November 1994. She participated at the concert "Millennium Stage" in Kennedy Center in Washington, DC. In cooperation with musicians of the Metropolitan, she participated in the Brooklyn Music Festival in New York in 2006. She performed in opera houses in Baltimore and Washington, DC. In cooperation with the Philharmonic Orchestra of Sarajevo, she conducted Giselle in the National Theatre in Sarajevo, in 2011.
---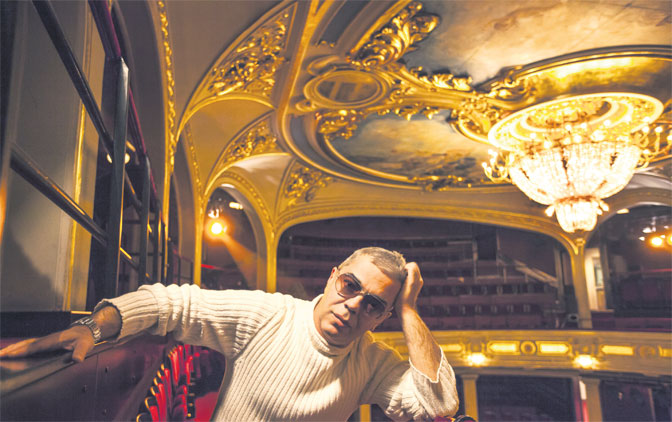 JAGOŠ MARKOVIĆ
Jagoš Marković (Podgorica, 1966) is one of the most renowned stage directors in our country and in the region. He graduated from the Faculty of Dramatic Arts in Belgrade (1987) mentored by professors Borjana Prodanović and Svetozar Rapajić. In the National Theatre in Belgrade, where he has been a stage director since 2008, he has directed major works of world and national literature, The Learned Women, Hasan-Aga's Wife, Mrs. Cabinet Minister's Wife, The Upstart, PhD, Antigone, Cinderella (opera) and The Marriage of Figaro (opera). As a rule, his productions are very popular, they remain on the repertoire for a long time, receive positive reviews and represent the National Theatre on international tours. Furthermore, Marković has directed over fifty plays in other theatres in the country, as well as abroad. Some of his productions are Romeo and Juliet, Kate Kapuralica, Decameron, a Day Before (National Theatre Sombor), Skup, The Twelfth Night, Telephone Booth, Suspicious Person, The Imaginary Invalid, Right You Are If You Think So (Yugoslav Drama Theatre), Family Stories, The Glembays, Autumn Sonata (Theatre Atelier 212), The Seagull, Filumena Marturano and opera Carmen (CNT Ivan pl. Zajc), Lukrecija o bimo rekli Požeruh (Rijeka Summer Nights), The Learned Women (CNT Split), The Hundred Loop Stocking (Belgrade Drama Theatre), Dawn in the East, Our Sons, Pig's Father (Zvezdara Theatre), Hasan-Aga's Wife (Tivat Culture Centre), Tartuffe, Hecuba (Montenegrin National Theatre), etc.
… Marković directed Strindberg's Queen Christina in the Royal Dramatic Theatre in Sweden for the Theatre's jubilee. After break-up of Yugoslavia, he was the first stage director from this country who participated in the Dubrovnik Summer Festival (Romeo and Juliet, 2014). As a stage director, Marković won about fifty awards from his peers, as well as festival and state awards, including "Bojan Stupica" Award, Belgrade Liberation Award, "July 13th" Award, "Mića Popović" Award, Award for his overall contribution to art in Montenegro, Award of the City of Belgrade, Award of the City of Podgorica, "Sterija" Awards, several "Zlatni ćuran" and "Ardalion" awards, etc. At the Festival "Balkans Is Reading Jagoš" in Bulgaria, Jagoš Marković's play The Telephone Booth was staged by several directors.
---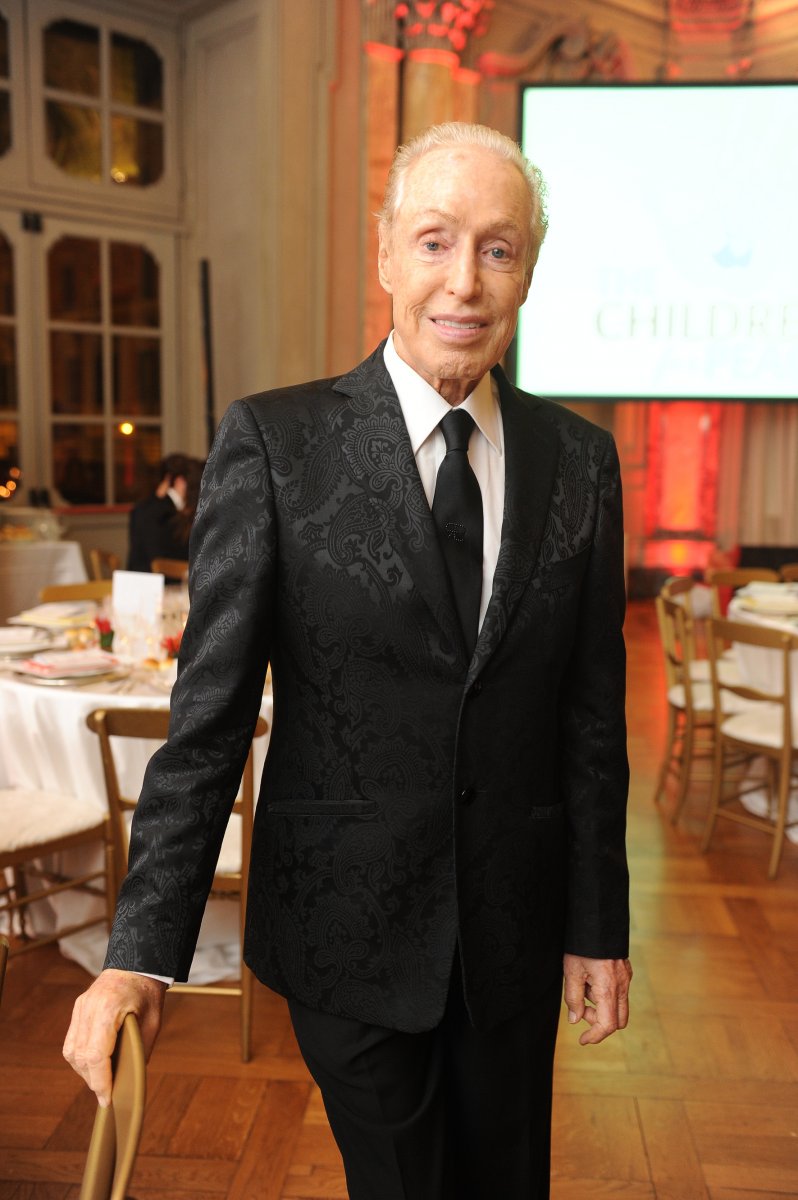 RENATO BALESTRA
Renato Balestra is one of the most renowned high fashion designers in fashion industry. It has been said that fashion chose Renato Balestra, not the other way around. His career has been stellar ever since he started as a young fashion designer. From the moment he created his own label and opened his atelier in Rome, centre of high fashion, he became internationally successful. He designed clothes for the most elegant women of the world. Balestra had his collections shown throughout the world with unprecedented success. He won numerous distinguished recognitions in fashion worldwide. His clients were, among others, Iranian Empress Farah Diba, the Queen of Thailand, Jordan Princess and many first ladies, queens, princesses, etc. Renato Balestra designed clothes for famous Hollywood actresses, as well for Italian and international divas. Since music, especially opera, is one of his passions, he designed costumes for opera and theatre. Among his costume design projects is the 1998 production of Rossini's Cinderella in the National Theatre in Belgrade. It has been said that, among other things, his costume design has contributed to the popularity of this production for the entire time it was on the repertory. Balestra has designed uniforms for Alitalia and other airlines. His courage and extraordinary style, traditional and modern… are the things that have inspired him and made him one of the most renowned fashion gurus of the world, who "urns everything he touches into style.
---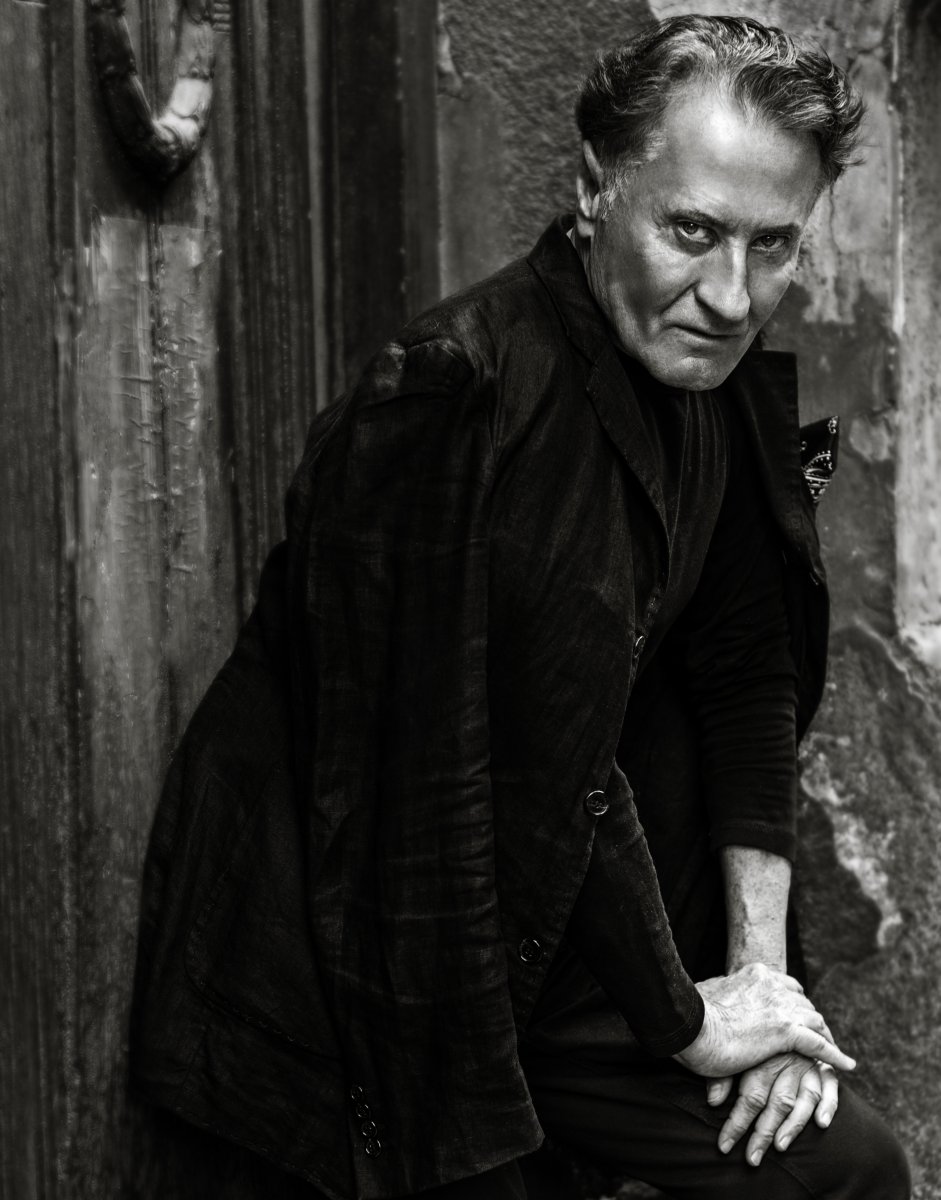 MIODRAG TABAČKI
Tabački graduated from the Faculty of Architecture in 1972, and in 1974, from the Department of Set Design at the Academy of Applied Arts in Belgrade. He has started his freelance career in 1973 and since then, he has done over two hundred set designs and more than one hundred costume designs for drama, opera, ballet and puppeteer performances for theatres, festivals and non-formal groups. As a set and costume designer he has worked in majority of Yugoslav theatres, as well as in theatres in Belgium, Italy, Czech Republic, For his professional achievements, Tabački has received numerous awards: Sterija Awards for Set Design at the Yugoslav Theatre Festival in Novi Sad in 1982, 1996, 1998 and 1999; Ardalion Awards for Best Set Design at the Yugoslav Theatre Festival in Užice in 1996, 1997, 1999, 2000 and 2003; Golden Laurel Wreath at the Festival of Small and Experimental Theatres in Sarajevo in 1983; Golden Medal for Best Set Design at the Ballet Biennale in Ljubljana in 1985; Silver Plaque for Set Design at the IX International Triennial of Set Design and Costume Design in Novi Sad in 1990; Lifetime Achievement Award from the Association of Artists and Applied Arts Artists and Designers of Serbia in 1997; the Serbian Academy of Sciences and Arts' Award from the Ivan Tabaković Fund in 2004, and many others. Tabački has a status of an Eminent Artist of the Association of Artists and Applied Arts Artists and Designers of Serbia and is an Honorary Member of the Association of Applied Arts Artists and Designers of Vojvodina. He has been awarded with the Joakim Vujić Statuette for Exceptional Contribution to the Development of Theatre Art in 2007. Miodrag Tabački has started lecturing since 1973. He is a visiting professor at the Trent University in Nottingham, Great Britain, at the Ohio University in Athens, Ohio, at the University of Connecticut in Storrs, USA and others.
Premiere performance
Premiere revival 25 april 2018 / Main stage

Conductor Ana Zorana Brajović
Stage Director Jagoš Marković
Set Designer Miodrag Tabački
Costume Designer Renato Balestra

Premiere cast:
Don Ramiro, Prince Marko Živković / Stevan Karanac*
Dandini, valet to the Prince Vladimir Andrić / Marko Pantelić* / Gavrilo Rabrenović
Don Magnifico, Cinderella's stepfather Nebojša Babić, as guest
Clorinda, Don Magnifico's elder daughter Ivanka Raković Krstonošić / Nevena Matić / Jana Jovanović / Jovana Čurović
Tisbe, Don Magnifico's younger daughter Tatjana Mitić / Ivana Živadinović / Nataša Rašić
Angelina (Cinderella) Jadranka Jovanović / Ljubica Vraneš / Dragana Popović / Jelena Končar, as guest
Alidoro, philosopher and the Prince's former tutor Sveto Kastratović / Strahinja Dokić
CHOIR AND ORCHESTRA OF THE NATIONAL THEATRE IN BELGRADE
* member of the "Borislav Popović" Opera studio
Assistant Conductor Natalija Mićić
Assistant Stage Director Branislava Pljaskić
Concertmaster Edit Makedonska / Vesna Jansens
Chorus Master Djorđe Stanković
Stage Manager Ana Milićević
Coreographer Vladimir Logunov
Stage Movement Tamara Antonijević
Prompter Silvija Pec / Kristina Jocić
Music associates: Srđan Jaraković, Nevena Živković
Chorus Instructor Tatjana Ščerbak Pređa
Caption Translation Gavrilo Rabrenović
Producers Maša Milanović Minić i Natalija Ignjić
Extra's Chief Zoran Trifunović
Set reconstruction Miraš Vuksanović, Jasna Saramandić
Costume reconstruction Katarina Grčić Nikolić
Assistant Costume Designer Aleksandra Pecić
Make-up Marko Dukić
Stage Crew Chief Zoran Mirić
Light Design Miodrag Milivojević
Light Design reconstruction by Nait Ilijazi and Predrag Stoičevski
Sound Master Nebojša Kostić
SETS AND COSTUMES WERE MANUFACTURED IN THE NATIONAL THEATRE WORKSHOPS