DON QUIXOTE
opera by Jules Massenet
About Performance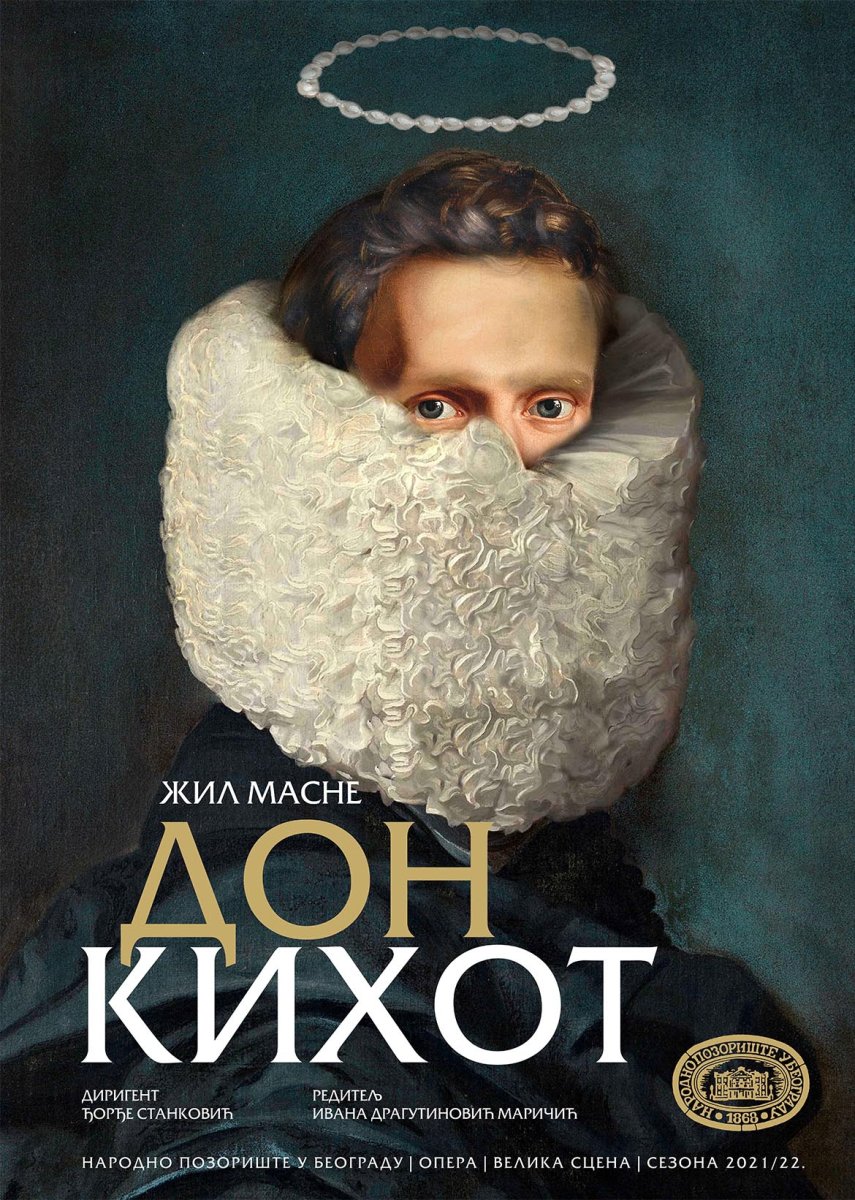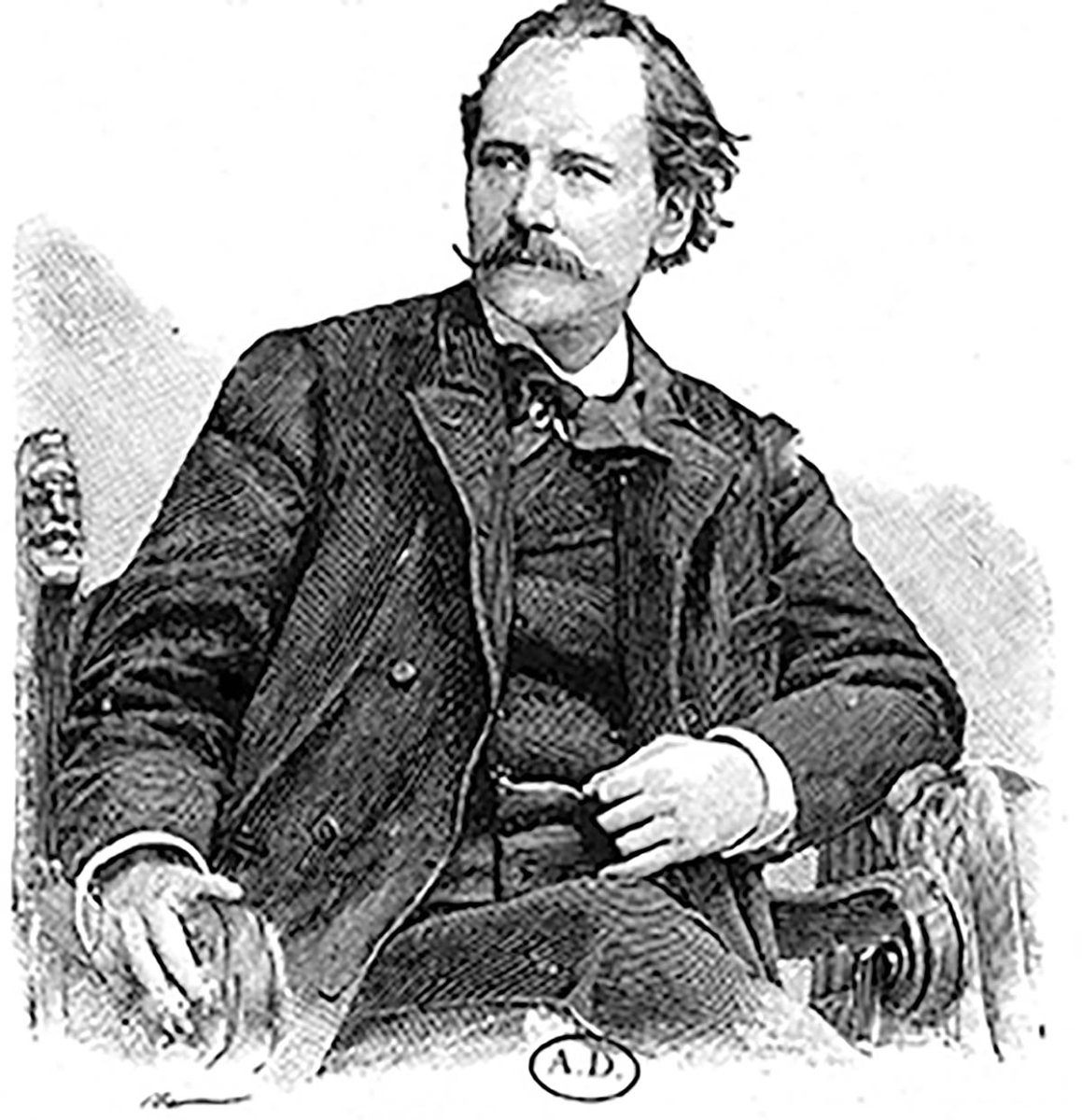 JULES MASSENET
Born in the hamlet of Montaud, near Saint-Étienne, in the Loire region. Massenet entered the Paris Conservatoire at age 11, subsequently studying composition under the noted opera composer Ambroise Thomas. In 1863 he won the Prix de Rome with his cantata David Rizzio. With the production in 1867 of his opera La Grand' Tante (The Great Aunt), he embarked on a career as a composer of operas and incidental music. His 24 operas are characterized by a graceful, thoroughly French melodic style. Among his less successful and lesser-known operas, he also composed the following operas : "Don César de Bazan" (1872), "Hérodiade" (1881), "Manon" (1884), "Le Cid" (1885), "Esclarmonde" (1889), "Werther" (1893), "Thais" (1894), "Sappho" (1872), "Don Quixote" (1910). A prolific composer, with inexhaustible melodic invention and solid theatrical instinct, we can say that Massenet feminised the musical language of opera, giving it charm, grace, softness, passion and unusual flexibility. This remarkable musical painter of "Eternal Femininity" (titles of his fourteen operas have female names!), Massenet created, as one of his students related, a musical language of tenderness and had a great influence both on the audience, and the musicians of his generation alike and on those who followed. At the time when verismo began to conquer the opera scene, Massenet managed to defend French music from the dangers that came from the other side of the Alps. Massenet was skilled in the psychological portrayal of character and he knew how to pace his works: precious gifts in one dedicated to the composition of operas. He was also a fine melodist, charming audiences with his subtle harmony and refined orchestration, always appropriate to the dramatic situation. Massenet composed piano pieces, sacred works and art songs (mélodies), and he also contributed to the revival of symphonic music in France through works such as his six orchestral suites entitled Scènes. As a teacher of composition at the Paris Conservatoire from 1878, Massenet was highly influential.
---
A WORD FROM THE DIRECTOR
Who is Don Quixote today? What are "his windmills"? What is he fighting against? What and whom is he fighting for? How pointless and futile is this struggle? What trace does it leave? ...
These are all questions that I asked myself as a director, but also as an ordinary human being, a woman, a mother, while I thought about the concept and identity of the play. I did not find it challenging for the audience to watch, God knows for how many a time, a somewhat funny and silly old man in an armour, riding a skinny horse, with a long beard and dishevelled hair, holding a spear in his hand tilting at windmills, thinking he was fighting giants and monsters for the love and honour of his loved one, the sublime Dulcinea, all with the help and occasional astonishment of his faithful servant and friend Sancho Panza.
How to intrigue a today's viewer, offer him something new and bring the whole project to a close, especially in this difficult time for all of us, in time of pandemic, increased precautionary measures, while concerned for the wellbeing of others and ourselves, for the sake of others ...? Many questions arose in the process of creating and working on this play. Each of us has experienced many difficult moments and painful losses, and yet, the only thing I felt as a necessity and the main "guiding star" from the start was his incorrigible optimism and a desire for the Good to triumph in the end and that no honest fight be declared futile.
Our Don Quixote represents a man who lived to be a displaced person in his old age, thrown out of his home, his precious library shattered, things scattered, however, he does not give up and finds in himself and in the world around him only beauty and love. He fights as a true knight and overcomes many hardships, thanks to his embellished image of reality, looking through "pink glasses". In the end, when those pink glasses come off, his health declining, yet his soul still pure and innocent, he experiences enlightenment and enters eternity, continuing to tremble among the stars and to create the most beautiful love verses in honour of his Dulcinea, in honour of Beauty. His faith in love, chivalry, sincerity, kindness, his thrill about the nature's perfection and the search for a God within us, is recognized by his friend and faithful companion Sancho, who represents Quixote's link to reality, often neither pretty nor easy.
Sancho defends Quixote in his inspired aria in the fourth act, comparing him to Jesus. The world around him does not understand that at this point, but Quixote's spirit continues to live on even after his earthly death. The colours he sees spread among people, the force of nature triumphs, beauty conquers all, true love is indestructible...
Dedicated to my Don Quixote
---
ACT ONE
Carnival festivities at the town square. - Noble gentlemen gather, admire the beauty Dulcinea, they court and invite her to join them (a quartet). Dulcinea listens to them but in response to their courtship she spokes of transience, youth and love (aria). They all joyfully part, except two young gentlemen, Juan and Rodriguez, who complain to each other that they have no luck in wooing the beautiful Dulcinea. From a distance we here the shouts of the people cheering Don Quixote, the knight of La Mancha and his fat groom Sancho Panza. Rodriguez tells Juan about the poor knight Don Quixote who left his village on his skinny horse Rocinante only to set off on a journey into the world determined to perform heroic deeds and re-establish the forgotten knightly order. This enthusiastic knight called himself a Knight of a Sorrowful Countenance, he chose Sancho Panza as his groom, who accompanied him on a donkey, and he proclaimed the beautiful Dulcinea the lady of his heart. Don Quixote arrives at the square soon. The crowd surrounds him, greets him cheerfully and jokes with them. Night falls. Don Quixote invites Juan to a duel, and he jokingly accepts it. Dulcinea appears and ends their duel. Don Quixote is happy to see his beloved and offers her his lavish court on the Guadalquivir. Dulcinea, amused, accepts this castle that exists only in Don Quixote's fantasy, but sets one condition: he has to find and retrieve her jewellery stolen by the bandit chief Ténébrun. The knight is thrilled to be able to perform a heroic deed for the lady of his heart and is ready to set off. Dulcinea leaves accompanied by young gentlemen. Left alone, the Knight of a Sorrowful Countenance vows to faithfully fulfil his promise.
ACT TWO
In the mountain. — After running into a flock of sheep and pigs on his way, which he mistook for two enemy armies, Don Quixote, accompanied by Sancho, arrives in a distant mountain area. The knight daydreams of his sweetheart, and Sancho persuades his master to return home and not to be "the slaves of the erratic women's temper" (aria). At that moment, Don Quixote spots the windmills. In his imagination, they become evil giants, he charges at them to destroy them, but gets struck by a windmill sail.
ACT THREE
The gorge in Sierra Morena. — Don Quixote has found the bandits' hiding place. Exhausted and afraid, Sancho begs his master to be on guard while he rests. Sancho sleeps peacefully, and the knight keeps watch thinking of Dulcinea. Bandits could be seen in the distance. Don Quixote engages them in a fight. A short fight ensues in which the bandits tie up Don Quixote. They intend to kill him, but his serenity and cold-bloodedness surprises them and they start to see in him some supernatural being. Don Quixote tells them about the call of a knight-errant who helps the poor and wretched (aria). He requests that they return the jewellery that they stole from his sweetheart. The bandit chief hands him the jewellery and everyone kneels down in prayer before Don Quixote.
ACT FOUR
At Dulcinea's home. - The beauty is resting surrounded by suitors, who are boring her with their courtship. She asks them to leave her. Left alone, she thinks melancholically about her life (aria). Then a crowd arrives cheering at her asking her to rejoice. She is touched by their attention, joyfully accepts their invitation saying that love and youth (aria) are the only things worth living for. They all go cheerfully to the carnival. Don Quixote returns from his triumphant campaign, accompanied by Sancho. He is happy that he has fulfilled his loved one's request. The master and the servant dream of happiness (duet). Dulcinea returns. Don Quixote ceremoniously hands her the jewellery. Everyone is surprised by his achievement. Dulcinea continues her game with Don Quixote. She thanks him and compares his courage to the feat of the knights from the past. Don Quixote is deeply touched and asks for her hand in marriage. Dulcinea rejects him, and the crowd ridicules Don Quixote. The knight is deeply saddened and bemoans his fate (aria). Seeing how much the night suffers, she sincerely begs forgiveness and tells him that she is unworthy of his great love, because she is a woman who can belong to everyone (aria). Don Quixote is moved by her sincerity and forgives her (duet). Sancho Panza stands up in defence of his master saying she is not worthy of such a great hero as the Knight of a Sorrowful Countenance. He invites his master to join him in the search for another country where people are nobler (aria).
ACT FIVE
A lonely ending. — Rejected and misunderstood by the people, Don Quixote is dying. His faithful servant Sancho kneels beside comforting him. The knight-errant says that he wished everyone well and that he wanted to help the wretched human race. He recalls his life and a vision of his beloved one appears before him. Filled with happiness, the Knight of a Sorrowful Countenance dies uttering the name Dulcinea.
---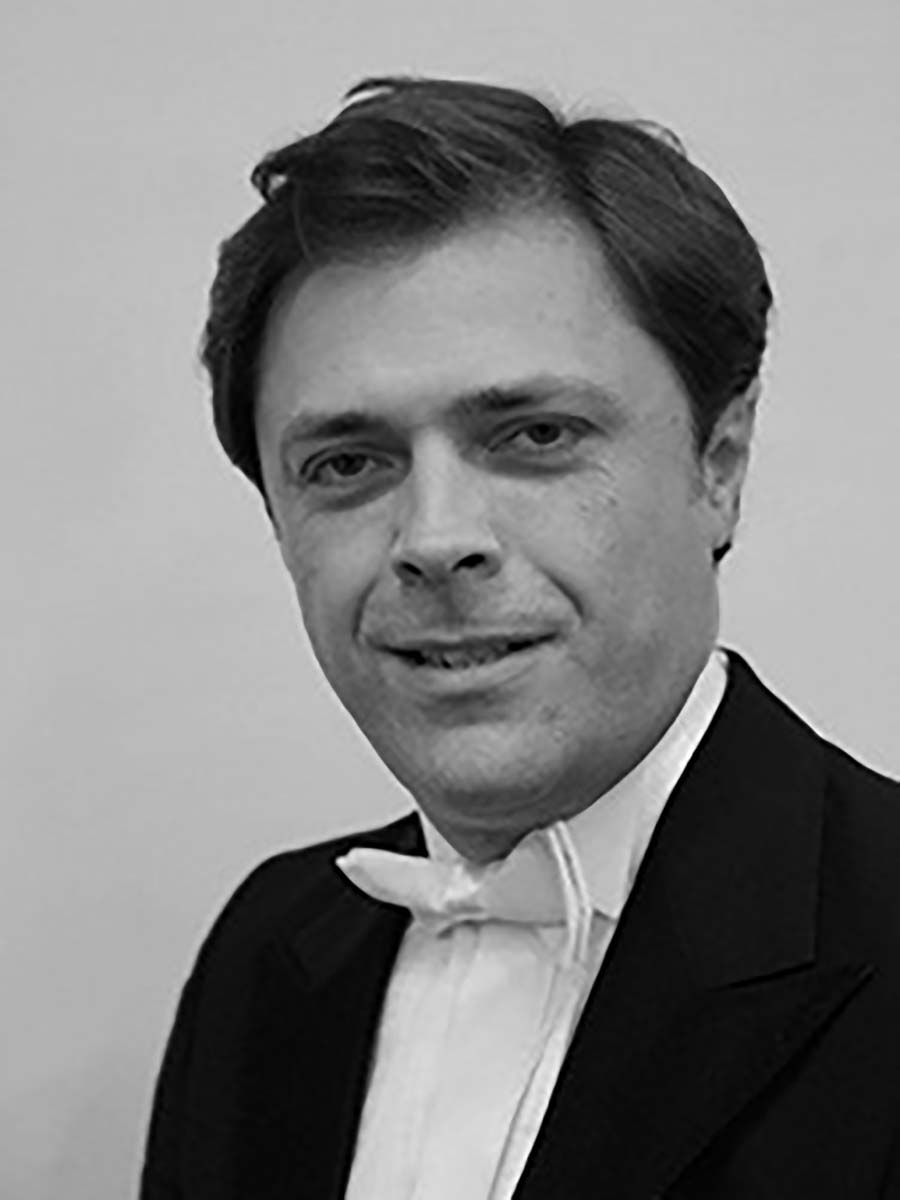 ĐORĐE STANKOVIĆ
He graduated and obtained his master's degree at the Department of Conducting at the Faculty of Music in Belgrade in the class of prof. Darinka Matić Marović. He specialized with maestro Angel Shurev, Mladen Jagust and Denis Kini (master class in New York city).
He additionally studied as a UNESCO scholarship holder for Italian and French Baroque music, participated in master workshops for choral music Europe Cantat (Utrecht) as well as world symposia in Mineapolis, Kyoto, Copenhagen. He was the conductor of the academic choir "Španac" for many years, with whom he won the competition at the 36th Mokranjac Days in Negotin, as well as at the competition in Helm-Poland. He has made numerous domestic and foreign tours with this choir. He also worked with the Serbian-Jewish Singing Society and the Obilić Academic Choir.
He was a long-term associate of the RTS choir, conductor of the Terazije Theater, and colaborated with the Ensemble "Stanislav Binički", the Uljanovsk-Russia Symphony State Orchestra, and is one of the founders of the Zemun Chamber Orchestra. He has been the head of the choir at the National Theater in Belgrade since 2006, where he conducts productions of Mozart and Salieri, Don Giovanni, Italian in Algeria, Barber of Seville, Cavaleria Rusticana, Il Pagliachi, Sister Angelica, Gianni Schichi, Werther. He is associate of the opera and theater Madlenianum, where he conducted musicals Les Miserables, Rebecca, and the opera Angelique and Il Pagliachi.
---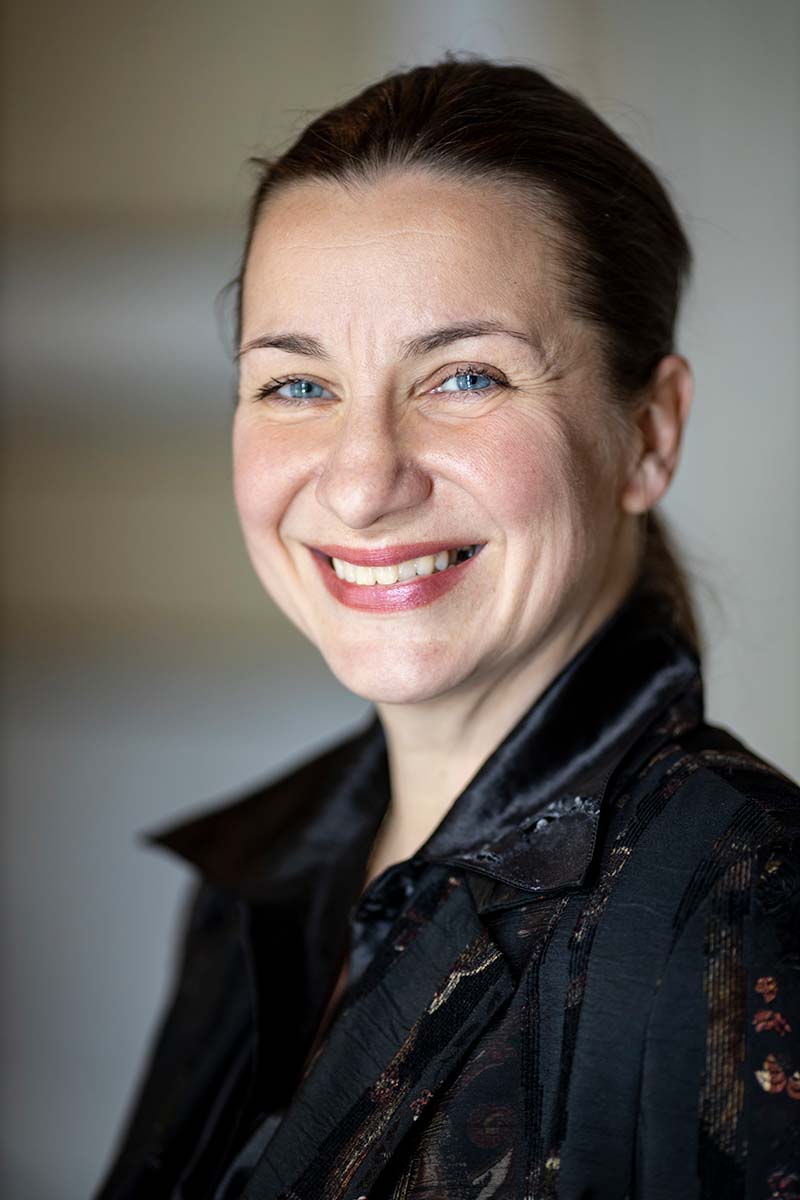 IVANA DRAGUTINOVIĆ MARIČIĆ
an Opera director at the National Theatre in Belgrade, graduated from the Opera Directing Department at the BK Academy in the class of Prof. Mladen Sabljić and Prof. Gordan Dragović. She graduated from a music high school, piano department and the Mathematical Grammar School.
Since 1998, she has worked as an assistant director at the National Theatre and the Madlenianum Chamber Opera. From December 2003 onwards she has been working as the director at the Opera of the National Theatre. In 2001, she staged the operas IL TROVATORE - G. Verdi on the Main Stage of the National Theatre, THE MARRIAGE OF FIGARO – A VARIATION by W.A. Mozart, THE SECRET MARRIAGE by Domenico Chimarosa (together with director Radoslav Zlatan Dorić), on the "Raša Plaović" stage. In 2004, she directed the show A CENTURY OF POLITIKA, celebrating the 100th anniversary of the Politika newspaper, in which all ensembles of the National Theatre participated (26 actors, soloists, choir, ballet and orchestra).
She renewed the original direction of Mladen Sabljić's show "Don Carlos" by G. Verdi and adapted SALOMA by R. Strauss (originally directed by Bruno Klimek from Germany), with which the Opera ensemble of the National Theatre gave very successful guest performances in the Italian cities of Ravenna and Rovigo. She also renewed Borislav Popović's directions of "The Barber of Seville" and "La Traviata", as well as many other operas from the current repertoire of the National Theatre in Belgrade. In June 2009, with the soloists and a small choir of the National Theatre, she was a guest performer in Portugal with DON GIOVANNI, which was specially prepared and directed for the summer festival in Silves. In November 2009, she directed the premiere production of the national opera HASSAN AGA'S WIFE, composed by Rastislav Kambasković, whose libretto was based on the play of the same name written by Ljubomir Simović.
In 2012, she directed Puccini's one-act opera SISTER ANGELICA, and in 2015 she directed Mozart's THE MAGIC FLUTE. In 2017, she transferred and adapted Dejan Miladinović's direction of Verdi's opera "Attila" to the summer stage in Varna, Bulgaria, and the following year she did the same with Miladinović's direction of the opera "The Flying Dutchman". In 2018 at the Serbian National Theatre in Novi Sad, she directed the opera REVEREND ĆIRA AND REVEREND SPIRA, with Dejan Despić as a composer, based on the libretto and idea by Dejan Miladinović, and with this same production, the Serbian National Theatre Opera ensemble won the Audience Award at the ARMEL festival in Budapest, receiving over 10,000 audience votes. She is a member of the Art Management of the National Theatre Opera Studio. As a director and assistant director, she has collaborated with prominent artists from the country and abroad. She has directed a large number of concerts and dedicated programmes both at the National Theatre and on other Belgrade theatre stages. She had successful collaboration with the Embassies of Italy, Norway and Mexico in Belgrade. For several years, she also worked as the Opera Studio professor at the Academy of Fine Arts in Belgrade. From 2014 to 2018, she was a regular representative of the Opera of the National Theatre in Belgrade at numerous international conferences organised by the Opera Europe association.
---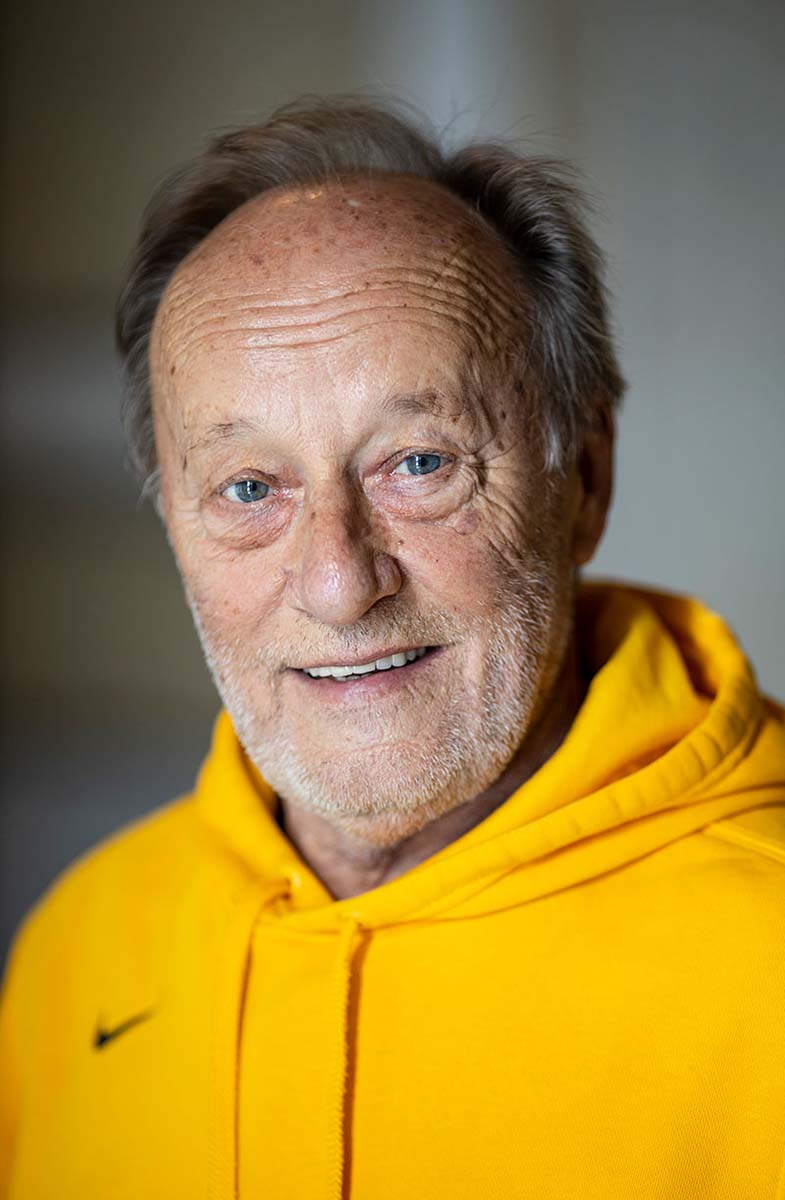 IVAN KLEMENC
born in Novi Sad, however, to his great pleasure, he has lived in Zemun ever since he was two years old.
He graduated from the Acting Department at the Faculty of Dramatic Arts in Belgrade in the class of Ognjenka Milićević. For the past 46 years, since graduating, he has been involved in theatre, film and TV art from various aspects. He did pantomime performances on all major stages in Yugoslavia and a dozen of European countries. He is an awarded artist. In theatre, apart from acting (he collaborated with directors Mijač, Unkovski, Magielli, Žigon, V. Ognjenović, Dorić ...), he sat at the director 's chair for 30 times (Belgrade, Zrenjanin, Tuzla, Kragujevac, Novi Sad ...), and as a stage movement associate he had 382 premieres! He has received awards for his work. Since his role in the film "Occupation in 26 Pictures", he has acted in another 29 films.
He appeared in about 500 TV, drama, music and especially children's shows as an actor or a stage movement associate. He was a lecturer at all acting academies, and was a visiting professor at the academies in Budapest, Perth, and Sydney. Until his retirement, he worked as a full professor at the Academy of Arts in Novi Sad. He taught Stage Movement, Fencing and Commedia dell'arte. For 16 years, he worked with deaf-mute children and produced plays that won at national festival, and were recognized and awarded at international level. He was a pantomime selector of the International Festival of Monodrama and Pantomime for 15 years. He was the founder and creative director of the Gardoš Summer Festival in Zemun for 13 years (plays, concerts and programmes for children). He has collaborated with many classical and pop music singers in the preparation of public performances. He also prepared opera solo singers and duets for concerts and foreign competitions.
At the Serbian National Theatre Opera, he collaborated with the following directors: S. Unkovski, G. Kamenarević, V. Soldatović, I. Dragutinović Maričić (... Viva la Mama, Reverend Ćira and Reverend Spira). "The Barber of Seville" was his first opera direction at the Serbian National Theatre. It premiered on March 2012 and it is still on the repertoire. According to his own libretto, he directed the children's opera "The Nettle" at the Madlenianum, that premiered on January 2013.
He singles out his collaboration with the following pop music singers: Željko Joksimović ("My Fawn" for Eurovision), Marija Šerifović ("The Prayer" for Eurovision), Jelena Tomašević ("Oro" for Eurovision)
He collaborated with the "Viva Vox" choir and helped with their performance at the Sava Centre in 2011/12.
... And he still actively works.

Premiere performance
Premiere, March 2nd, 2022 / Main stage

Libretto by Henri Caïn based on the novel by Miguel de Cervantes
Conductor Đorđe Stanković
Director Ivana Dragutinović Maričić
Set Design Miraš Vuksanović
Associate for acting and stage movement Ivica Klemenc
Cast:
DULCINEA Aleksandra Angelov, Željka Zdjelar, Jana Cvetković*
DON QUICHOTTE Ivan Tomašev, Miodrag D. Jovanović, Stefan Pavlović
SANCHO PANZA Aleksandar Stamatović, Mihailo Šljivić
PEDRO Sara Ristić*, Milica Damjanac*
GARCIAS Anastasija Stanković*, Iskra Sretović*
RODRIGUEZ Stefan Živanović*, Siniša Radin
JUAN Darko Đorđević
CHIEF OF THE BANDITS Predrag Gligorić
FOUR BANDITS Ivan Debeljak/Slobodan Živković,
Vuk Radonjić/Ranko Jović, Gavrilo Rabrenović, Milan Vranković
People, valets, bandits
The choir and orchestra of the National Theater in Belgrade
*Student of "Borislav Popović" Opera studio
Concertmaster Edit Makedonska/ Vesna Janssens
Choir Chief Đorđe Stanković
Assistant conductor Dijana Cvetković
Assistant costume designer Sara Bradić
Music associates Srđan Jaraković, Nevena Živković, Gleb Gorbunov, Tatjana Ščerbak Pređa
Celesta Tatjana Ščerbak Pređa
Piano Nevena Živković, Gleb Gorbunov, Srđan Jaraković
Guitarist Predrag Gligorić
Proofreader and subtitle translation Aleksandra Saša Tadić
Stage Manager Branislava Pljaskić
Producer Maša Milanović Minić
Extras led by Zorana Trifunovića
Light Operater Miodrag Milivojević
Make-Up Marko Dukić
Stage Chief Crew Nevenko Radanović
Sound Operater Roko Mimica
Video Dejan Ostojić
The decor and costumes were made in the workshops of the National Theater