About Performance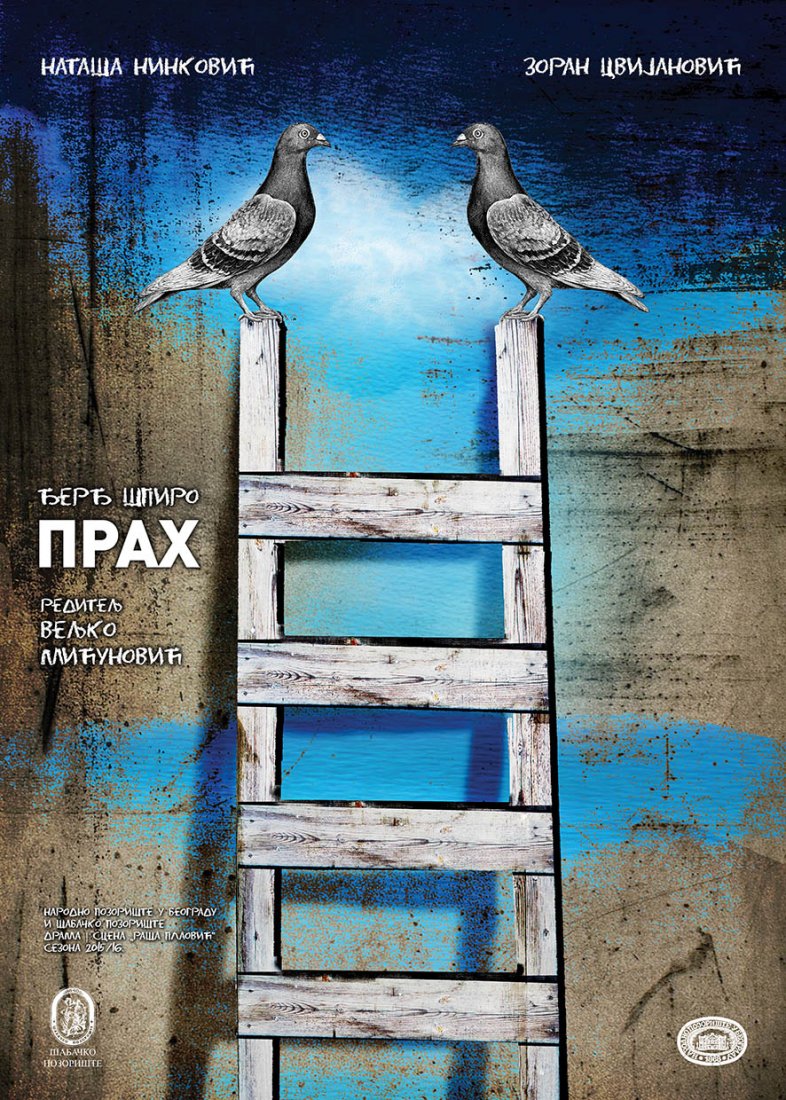 A NOTE BY THE STAGE DIRECTOR
He comes home from work earlier than usual and she returns from the market to prepare potatoes for lunch. There is no lunch, they will be hungry. Something tremendously important has happened and he has to tell her. But, how can he explain what happiness is? Is safety happiness? Is money happiness? Is wellbeing happiness? How can we be worthy of it, how can we prove we deserve it? Is happiness something we can only aspire to? Where does the faith in lottery ticket come from? Actually, the question is – Is there an end to social 'transition', or will the people remain divided to the ones who gamble and the others who are 'lucky' profit makers. Do we find every moral lecture regarding money comical? Is there anyone who still believes that poor people can be happy?
---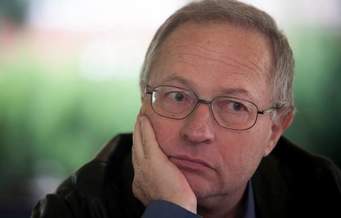 György Spiró
György (George) Spiró (born April 4, 1946 in Budapest) is a dramatist, novelist and essayist who has emerged as one of post-war Hungary's most prominent literary figures. His dramas and comedies have become some of the most significant theatrical events in Hungary in the last decade. He is a member of the Széchenyi Academy of Literature and Arts. The son of an engineer from Miskolc in eastern Hungary, he graduated in Hungarian and Slavic literature from the Eötvös Loránd University (ELTE) in 1970, and completed additional studies in journalism and sociology. His earlier career was spent in radio journalism. More recently, in addition to his writing, he has been employed as associate professor at the Department of World Literature and currently at the Institute of Art Theory and Media Studies at ELTE. His plays have won numerous awards, including several for best Hungarian drama of the year. A few of them are available in English translation. The best known one is Chickenhead (1986), an earthy and bitter drama of a young delinquent's disillusionment at the longed-for reunion with his drunken father. Dramatic Exchange described it as "widely considered to be the most important Hungarian play of the last 20 years." His avant-garde style, depicting coarse language and characters outside the pale of respectability, often dismayed more traditional Hungarian critics. His book, Az Ikszek (The X-s), which appeared in 1981, is a historical novel about the National Theatre of Poland in the first years of the 19-th century, with Wojciech Bogusławski as the main character. The novel is about the fight of the artists against censorship. In 2005 he published an 800 page novel, Fogság (Captivity). Set in the Roman Empire in the time of the Julio-Claudian dynasty, it follows the experiences of a Jewish wanderer named Uri. Spiró's earlier works eschewed Jewish themes, but in this work he returns to his ancestral roots. In 2007, he published the rewritten Messiások (Messiahs), another historical novel. His most recent novel is the hugely successful Tavaszi tárlat (Spring exhibition, 2010), describing the early days of the Kádár regime. 'Tavaszi tárlat' tells the unnerving and Kafkaesque story of an antihero, a so-called small man, who spent the defining weeks of the 1956 Hungarian Uprising and the following suppression in hospital. Although uninvolved in the conflict, Gyula Fátray, an engineer, finds himself together with his wife and child in a life-threatening situation. Taking this human fate as his example, György Spiró portrays the destruction of existences, the twists and turns of blind ruthlessness and guilty complicity, and the over-arching atmosphere of suspicion and distrust. "György Spiró can do something which other authors can only envy: He can move freely in time." (Imre Kertész)
Amongst other prizes, György Spiró has been awarded the Kossuth Prize, the Attila József Prize, the Hungarian Theatre Critics' Prize and the Tibor Déry Prize.
http://berlin.eunic-online.eu
https://en.wikipedia.org
---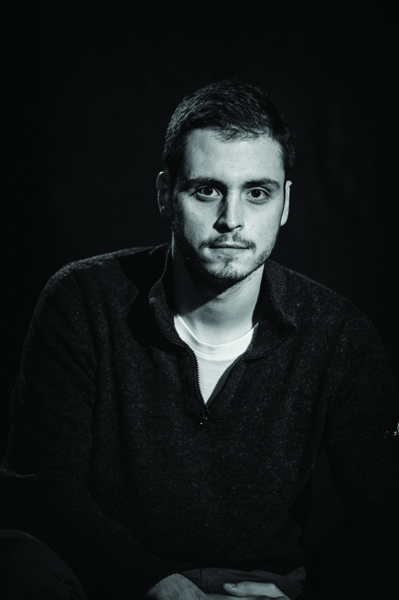 VELJKO MIĆUNOVIĆ
Veljko Mićunoić was born in 1986. He graduated from the Department of Theatre Directing at the Faculty of Drama Arts in Belgrade under the mentorship of Professor Egon Savin. As an assistant director, Mićunović cooperated with Jiri Menzel and Paolo Magelli. After his graduation play Please Don't Walk Around in the Nude, written by Feydeau, the following productions took place: Hunting Cockroaches (Yugoslav Drama Theatre), Othello (Theatre City Budva / Zetski Dom / Festival MESS), The Inspector General, A Hilarious Tragedy (Montenegrin National Theatre, Podgorica), The Life Before Us, Death of a Salesman, Angel Guardians (Belgrade Drama Theatre), The Misunderstanding (National Theatre in Belgrade) and The Dresser (Slovene National Theatre, Maribor). The productions he directed were awarded in more than twenty festivals in the country and abroad.
Premiere performance
Premieres: 15 November 2015, "Raša Plaović" Stage / 20 November 2015, Šabac Theatre

Translated by Radoslav Milenković
Stage Directing, Adaptation of the Text and Selection of Music Veljko Mićunović
Set Designer Ljubica Milanović
Costume Designer Marina Vukasović Medenica
Premiere Cast:
A Woman Nataša Ninković
A Man Zoran Cvijanović
Organiser Nemanja Konstantinović
Stage Managers Saša Tanasković and Sanja Ugrinić Mimica
Prompter Duška Vukić
Lighting Master Dušan Pivač
Make-Up Dragoljub Jeremić
Stage Master Zoran Mirić
Sound Master Dejan Dražić
SETS AND COSTUMES WERE PRODUCED IN WORKSHOPS OF THE NATIONAL THEATRE IN BELGRADE AND THE ŠABAC THEATRE
For performances in Šabac:
Stage Manager Sofija Karajić
Prompter Zorica Stevanović
Technical Manager Radivoj Kostadinović
Stage Master Čedomir Vučinić
Sound Master Kosta Pavlović
Lighting Master Miodrag Popović
Wig and Make-Up Gordana Barović
The production has been supported by companies BAMBI, NELT, NIMAX Ltd.