I DREAMED THAT I WOKE UP
black comedy by Željko Hubač
About Performance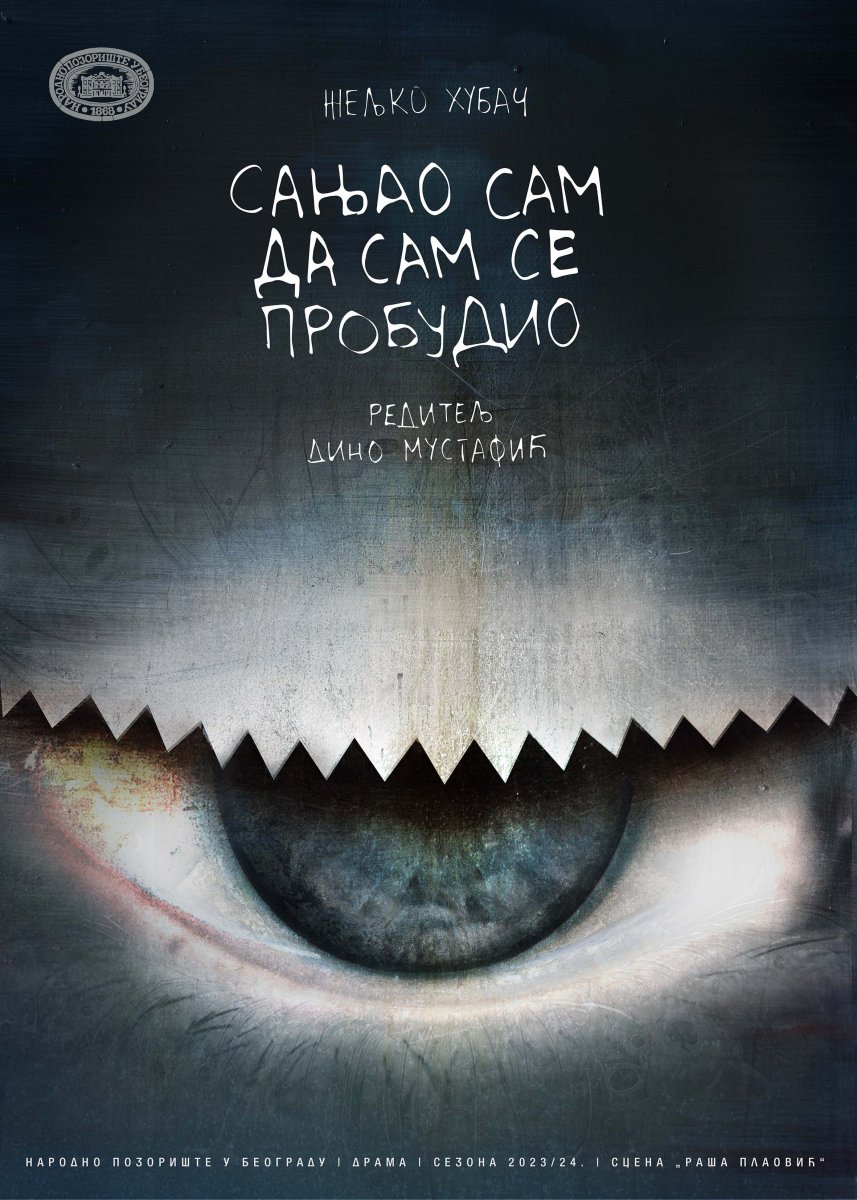 Writer's Note
I have written a play about the theatre, about how much it means to some and not to others, about its social position, subversiveness, glory and misery, about what is beautiful and ugly in it, about the passion that creates it and the arrogance that destroys it, about artistic ego and unconditional love, about the strength of those who believe in it and give themselves to it even when they do not believe, about the theatrical utilitarians and spiritual guides... About all those dear (and not so dear) theatre people who have walked through my life in the theatre and left a mark, with which one must live and dream.
I have spent my entire life dreaming that I woke up. And I am still dreaming...
I wrote this play with the ambition to be as true a mirror as possible of our theatrical reality. And any resemblance to that other, earthly reality is – intentional.
Željko Hubač
---
Director's Note
Rare are the texts by local writers that delve into the world of theatre; " I Dreamt I Had Woken Up" is one of them. Željko Hubač has crafted a kaleidoscopic dramatic structure in an open form that triggers many artistic dilemmas, both authorial and performative, about the theatre today, in a social, aesthetic, ethical, and existential sense. It's a genre-dispersive text that, through a dramaturgy of dreams, allows for directorial-dramaturgical enhancement and self-reflection by the entire collaborative (authorial) and acting team, where we are allowed to play, recognizing our own essence as part of a fragile theatrical dream.
We endeavored to show, in our interpretation of Hubač's play, the theatre as a social event, an urban ritual that opens up painful and tabooed questions, contributing to artistic and social emancipation; a space for social dialogue, a place for diversity and broadening the receptive horizon to the unknown and different. Finally, we aimed to demonstrate that even in theatrical disillusionment, there lies literary and scenic beauty, a unique utopia of the theatre space as a parallel world where we as actors live a good part of our lifetimes. Because, after all, we believe that theatre is all of this and should be; that no artist should lose hope that their play can change the course of things for the better. That is, in a way, the definition of humanism. Certainly, many important and good plays from the history of theatre haven't changed the world or social and political circumstances, but they have changed individuals in the audience. And that is enough for the theatre as one of the pillars of civilization.
Dino Mustafić
---
Dramaturge's Note
The theatrical process on Željko Hubač's text "I Dreamt I Had Woken Up" presented a rare opportunity to explore, through a contemporary local play, the boundary between reality and theater – theatre not just as an artistic form, but also as an institution, with all its idiosyncrasies, beauties, and banalities. The openness of the form set by the text, through the circumstance of a dream, was fertile ground for the deconstruction of the theatrical mechanism and the re-examination of various themes related to theater: the treatment of female characters in local dramaturgy, how artists in real life paid the price for their art, issues of censorship and self-censorship, and ultimately the bureaucracy (and bureaucratization) of theater.
Interventions in the text were the result of improvisations and workshop work with actors and the creative team. Each segment of the process was permeated with a laboratory approach, where we continuously explored and re-examined every aspect of the dramatic text, as well as personal theater experiences – for instance, the aria about theater at the beginning of the performance was written based on the dreams and life experiences of the actors. The metatheatricality that the text already offers both in form and content, we aimed to extend to its conclusion through staging, to offer a multiperspectivity on the theatrical world that the text portrays, to illuminate both the archetypes and stereotypes upon which the text relies, whether it already questions them, or does not problematize them enough. The fusion of reality and theatricality enabled a unique synergy, which ultimately was expressed in an eclectic theatrical expression between reality and drama, consciousness and dream.
Đorđe Kosić
---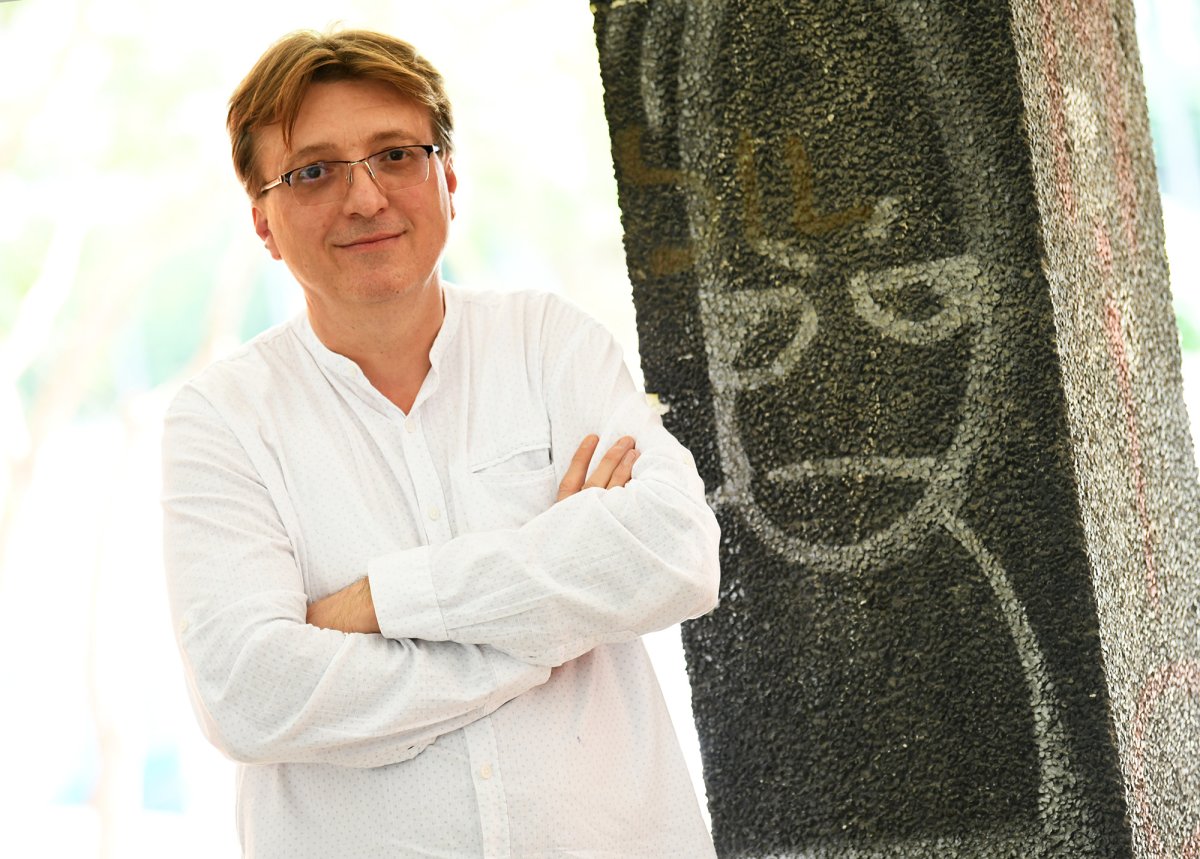 Željko Hubač
Born in Tuzla in 1967, and grew up in Zenica and Leskovac. As an electrical engineer and a student at the Faculty of Mathematics and Natural Sciences in Belgrade, he enrolled at the Faculty of Dramatic Arts in Belgrade, where he graduated in 1996 in Dramaturgy.
His plays have been premiered 51 times in professional theatres in Serbia, Bulgaria, Croatia, Bosnia and Herzegovina, Japan, and the Russian Federation. Productions based on his plays have been selected for over 50 domestic and international theatre festivals and have won more than 70 awards. Željko Hubač has received 11 awards for his drama texts both domestically and internationally. His dramas have been translated into English, German, Russian, Bulgarian, Polish, and Japanese. He has worked as a dramaturge in significant theatres in Serbia and the region. He is also professionally involved in theatre directing.
He is the author of a number of successful television shows, four TV series, one TV drama, and one feature film. He wrote theatre criticism for the daily newspaper "Danas". He has published theatrical essays in domestic and international journals. He is a member of the Association of Theatre Critics and Theatrologists of Serbia. He has been a long-time journalist and columnist, the founder of "Theatre Newspaper" of the National Theatre, and was its editor-in-chief from 2008 to 2018. He is a member of NUNS (Independent Journalists' Association of Serbia).
He has been an editor for the Museum of Theatre Arts of Serbia and the theatre magazine "Teatron", the founder and Chief Editor of the Publishing Activity of the National Theatre in Belgrade, and a dramaturge at the Serbian National Theatre in Novi Sad. From 2014 to 2018, he was the acting director of the Drama at the National Theatre in Belgrade. He is currently working as a dramaturge at the National Theatre in Belgrade.
---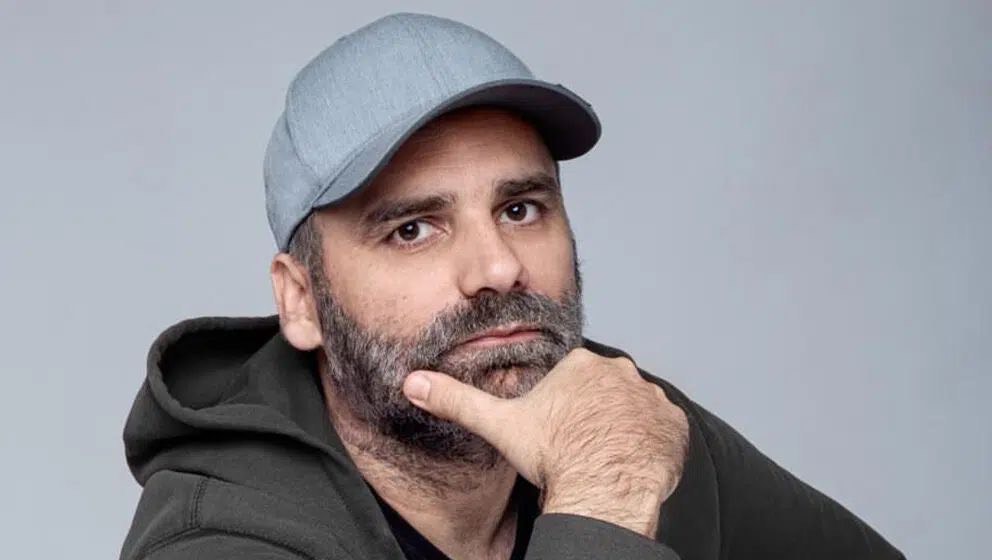 Dino Mustafić
Born in Sarajevo, where he graduated from the Academy of Performing Arts, Department of Directing, and also studied Comparative Literature at the Faculty of Philosophy in Sarajevo.
He has directed in many theaters and cities such as Paris, Sofia, Bratislava, Belgrade, Novi Sad, Zagreb, Tirana, Trieste, Shkodër, Ljubljana, Novi Sad, Subotica, Skopje, Pristina, Podgorica, Rijeka, Split, Maribor, Nova Gorica, Podgorica, Cetinje, Bar... His plays have been performed in many European cities, as well as in America, Africa, Asia, and have been performed in various languages, winning awards at numerous domestic and international festivals in cities such as Mexico City, Cairo, Alexandria, Rome, Florence, Venice, Madrid, Barcelona, Frankfurt, Munich, Bogota, Bratislava, Oslo, Vienna, Toronto, Guadalajara, Paris, Nice, London, Stockholm, Istanbul, Sibiu, Varna, Vratsa, Blagoevgrad, San Jose, Budva, Rijeka, Udine, Zagreb, Novi Sad, Subotica, Budapest, Nikšić, Belgrade, Ljubljana, Skopje, Bursa, Modena, Thessaloniki, Skien, Ulan Bator, Chișinău...
His plays have been multiply awarded at many international, regional, and national festivals, and the play "Helver's Night" by the Chamber Theatre 55 entered the history of Bosnian-Herzegovinian theater as the most awarded with a number of international recognitions. He has directed more than 100 plays of classical and contemporary writers.
He has made several documentary films ("Pista života", "Neka bude svjetlosti", "Čudo u Bosni"…) which have been featured at prominent documentary film festivals (Montreal, Amsterdam, Istanbul, Zagreb, Belgrade...) and also a feature film "Remake" (world premiere at the Rotterdam Film Festival 2003 - included among the five best films of the festival), then shown at more than 40 international festivals and awarded in Munich and San Francisco. His latest documentary "Transforming tomorrow" was shown and awarded at the AJB DOC festival in Sarajevo in September 2020 and won the Grand Prix at the Green Montenegro Int Fest in August 2021.
From January 2003 to December 2005, he was the Artistic Director of drama at the National Theatre Sarajevo. He is a lecturer at the Academy of Performing Arts (ASU). He led the oldest theater festival in the region, the International MESS Festival, from 1997 to 2016, which he revived after the siege of Sarajevo with his team. He is the founder of MESS Theatre - Scena Mess and MESS Dance Company. Since August 2021, he has been the director of the National Theatre in Sarajevo.
Premiere performance
Premiere 29. November 2023 / "Raša Plaović" Stage
Director Dino Mustafić
Dramaturge Đorđe Kosić
Set Designer Jasmina Holbus
Costume Designer Marina Medenica
Composer Irena Popović
Stage Speech Ljiljana Mrkić Popović
Producers Miloš Golubović, Milorad Jovanović
Stage Manager Sandra Rokvić
Prompter Ljubica Raković
Accompanist and Assistant Composer Ivan Mirković
Assistant Director Nikola Kljajić
Assistant Set Designer Ivana Crnogorac
Assistant Costume Designer Ivana Mladenović
Artistic Finishing Ivana Mladenović, Danica Tešić
Cast:
Jovan Jovanović
Dušan Matejić
Anastasia Mandić
Suzana Lukić
Nina Nešković
Nikola Vujović
Slobodan Beštić
Special Guest Star Katarina Jovanović

Members of "Smilje" Choir:
Jelena Slepčević, Nadežda Filipović, Ankica Đuričić, Olga Braić, Mirjana Cvetković, Dušica Kostić, Bosiljka Milanović, Milutin Veličković, Zlatibor Radovanović, Miloš Barac