IMPURE BLOOD
Borisav Stanković / Maja Todorović
About Performance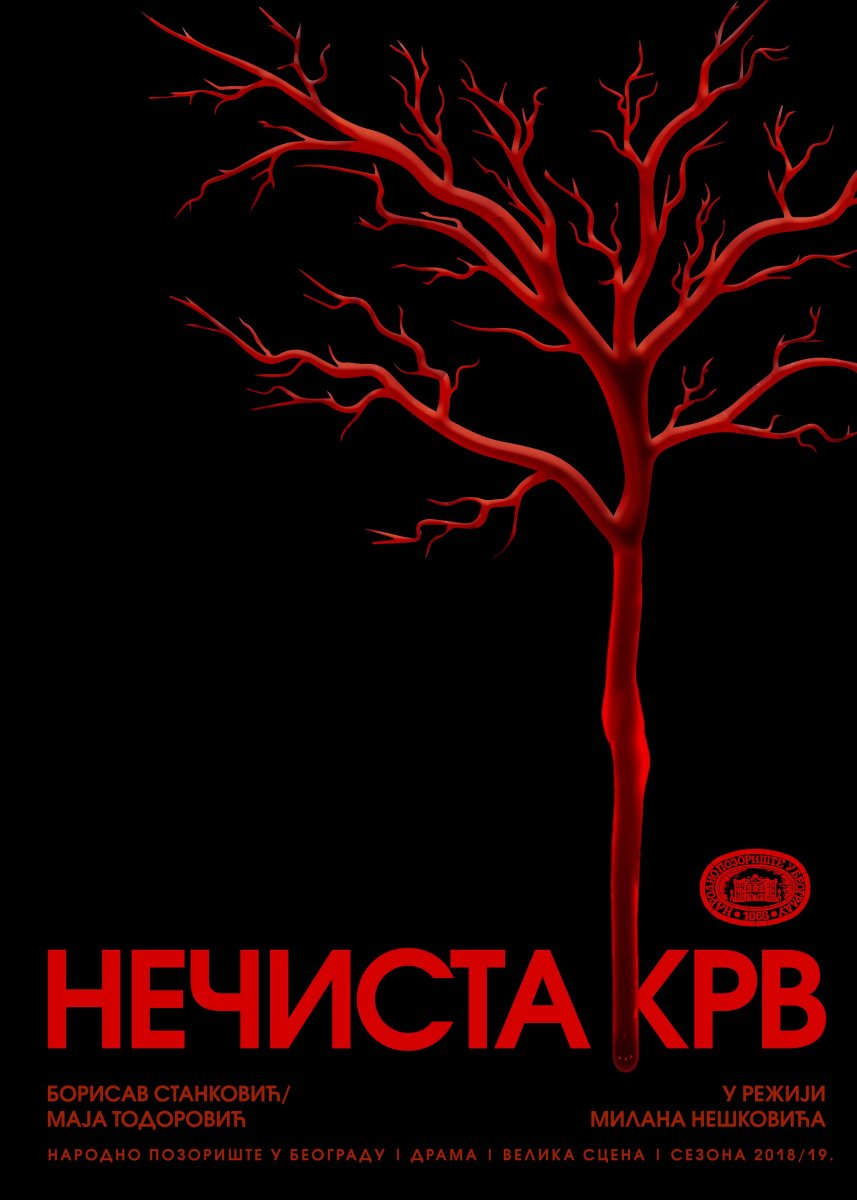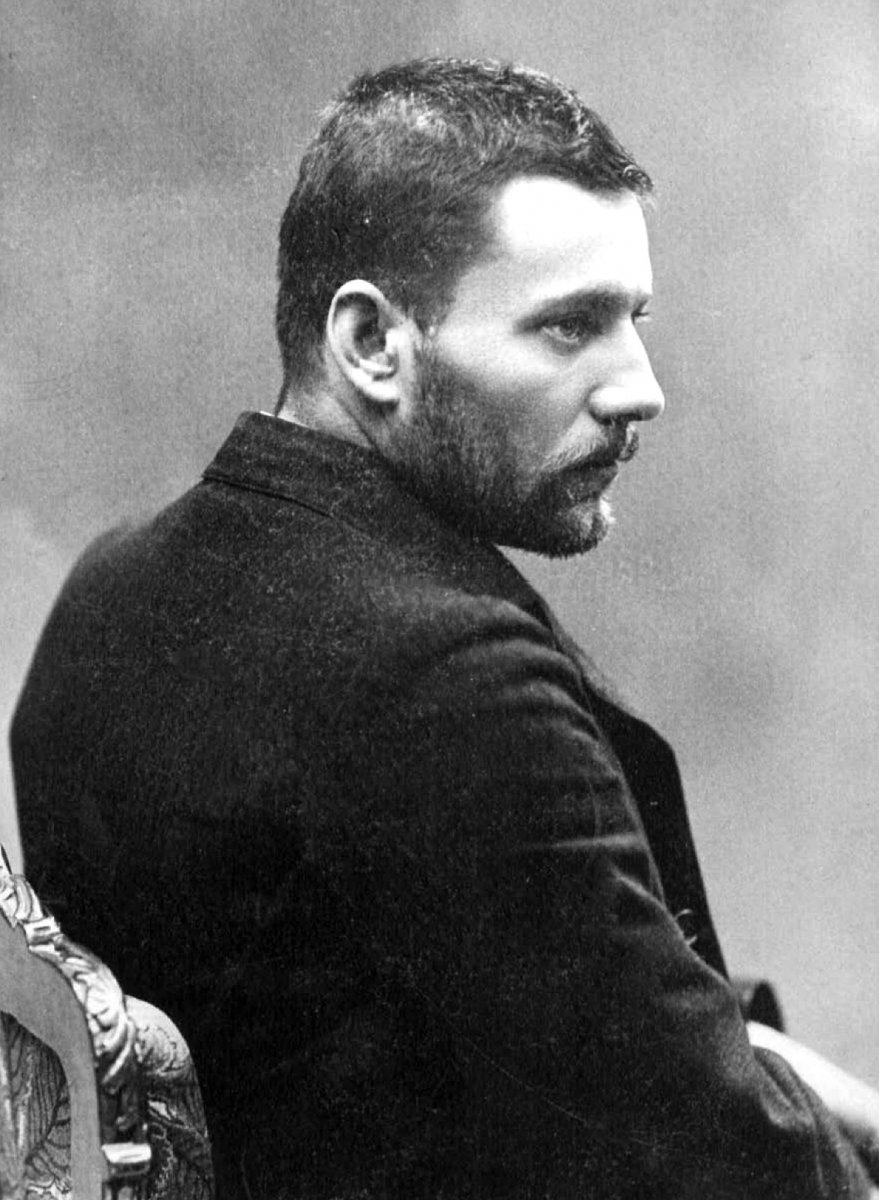 BORISAV BORA STANKOVIĆ
(31st March 1876 – 22nd October 1927)
Borisav Stanković was born in Vranje to father Stojan and mother Vaska, who both died during his early childhood. Upon his parents' death, his paternal grandmother, Zlata, took over the care of young Bora. She was a descendant of an old, prominent but impoverished family from Vranje. She used to tell her grandson stories about "old" Vranje and those stories mapped Borisav's future literary focus. His whole literary work is about Vranje, although he only lived there during his childhood. Bora Stanković went to primary school and also attended seven years of grammar school in his hometown. His professors in the Grammar School were Ilija Vukićević, Jaša Prodanović, Svetislav Simić and Ljuba Davidović. He started his literary career in his early age by writing poems. Upon his graduation from Niš Grammar School, he went to Belgrade, where he enrolled into the Department of Economy at the Law School of the University of Belgrade. In the year, his grandmother Zlata died, Stanković was forced to sell the house in which he was born. In 1902, two of his story collections, Old Days and God's People, as well as the "play about life in Vranje in four acts with singing", Koštana, were published. He graduated from the Law School and married Angelina Milutinović, a beautiful girl from Belgrade whom he first saw on a photograph in a photographer's shop window in Terazije. In the photograph, she was wearing a sailor's suit for a masked ball, and due to fortunate circumstances, Bora met her the same evening. In many of his works, Bora claims that "it is impossible to defy destiny". His novel Impure Blood was published in 1910 and instantly proclaimed a masterpiece of Serbian literature. In 1915, Bora Stanković left his family in Kraljevo, and went to Niš, then to Podgorica, where Austro-Hungarian Army captured him and deported him to Derventa. With the help of his friends, he got released the following year and returned back to Belgrade. He started working in the Artistic Department of the Ministry of Education in 1920. His second novel, Landlord Mladen, was never finished, since Bora Stanković died in 1927 in Belgrade. Jovan Deretić wrote, "Bora Stanković has never condensed so much information about life in any of his other works as he did in this novel." Today, his house has been turned into Museum of Bora Stanković, and the street in Vranje, where it is located is called Grandma Zlata's Street.
---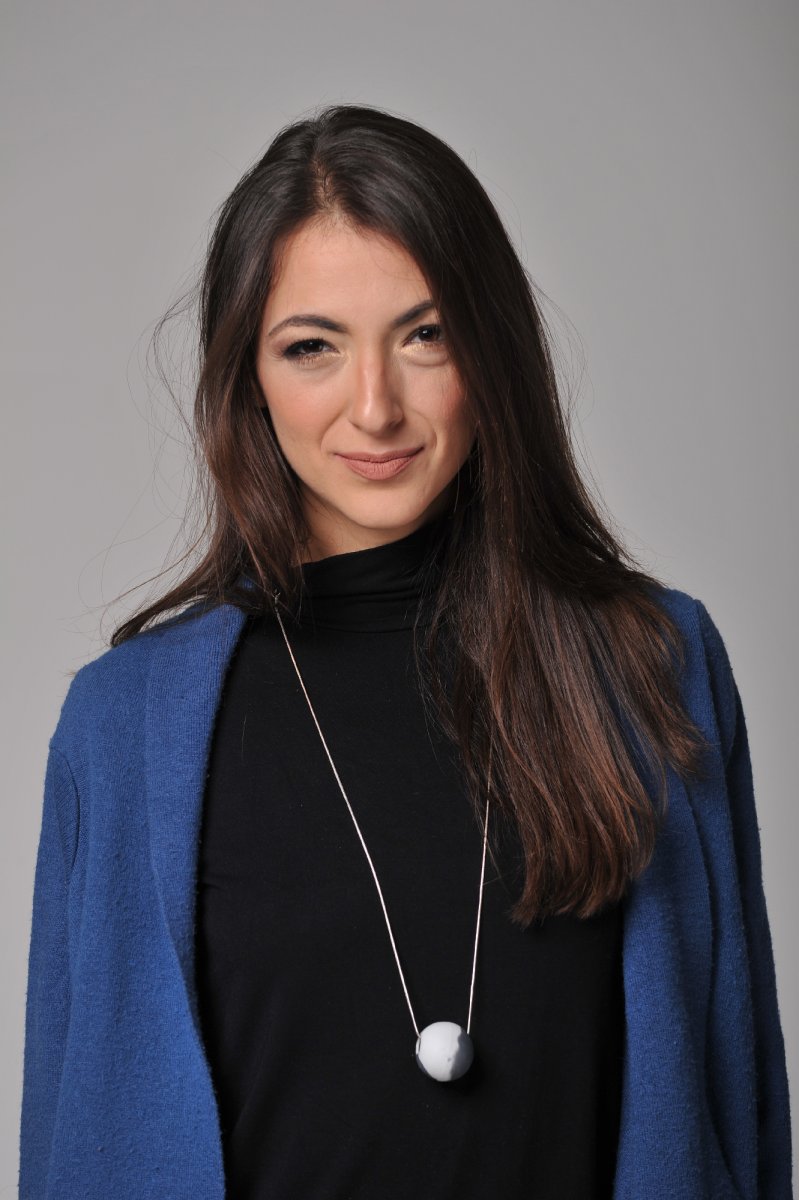 MAJA TODOROVIĆ
Maja Todorović was born in Split in 1990. She spent her childhood in Herceg Novi. Maja finished her undergraduate studies and subsequently obtained her Master's degree at the Department of Dramaturgy at he Faculty of Dramatic Arts in Belgrade. She was written several plays which are being performed in national and city theatres in Beograde, Novi Sad and Podgorica. She has written screenplays and produced several films and TV series. Staged plays: The Howler (Belgrade Drama Theatre), Packaged Girl (Belgrade Drama Theatre), The Chinaman (City Theatre Podgorica), Dear Daughter of Mine...(Montenegrin National Theatre), Antigone 1918...(Serbian National Theatre).

AUTHOR'S STATEMENT
Impure Blood by Borisav Stanković is one of the greatest novels in Serbian literature; it is difficult as well as redundant to list all of the reasons why. On one hand, great novels offer abundance of motifs, ideas, themes and characters, thus representing huge challenge for dramatization and staging. On the other hand, the audiences are well acquainted with the novel, therefore they have certain expectations from its staging. It has often been the case that even good films done after great novels have been, somewhat unjustly, assessed as unsuccessful or "good, but not as good as the novel".
However, novels and plays, i.e. theatre performances, are completely different forms and the things that are possible to portray in a novel are not possible to portray on stage and vice versa. Of course, it is possible to make a performance which may incorporate all developments from Stanković's novel, but that would make a very long performance (which does not have to be a problem necessarily, there are performances that do exactly that), but it is still the question what we would gain by doing so.it s, so we ask ourselves what do we set out to accomplish by placing the novel on stage in such a manner. I find it much more important to find current themes in the novel which would urge today's audience, especially the young one, to watch Impure Blood and not have the reasoning of "It is our great novel" as the only one.
While reading Stanković's novel over and over again, I kept getting many ideas; there are so many themes in it that I find very appealing for adaptation, therefore, even at a first glance, one can single out at least three plays from the novel. It was difficult to let some parts and motifs go. Having in mind that in almost everything I have worked on so far, I focused on women, who have somehow stood out from their times and milieu, it is only natural that Impure Blood is a continuation of my interests as a writer. All those heroines met their tragic ends. Sofka is one of them. However, Sofka's tragedy is somewhat different. The difference between her and all my other heroines is that her story does not end in tragic death, but in tragic life. Sofka changes from a strong woman, full of passion and liveliness, into a victim of abuse, who blames herself and her "impure blood" for the abuse her husband inflicts on her. Sounds familiar? We live at a time when women are still victims of abuse, and I am not talking about #MeToo movement, popular scene and Hollywood. I am talking about the women we see every day, about our sisters, friends, mothers… I come from the country in which female babies are being aborted, and where I can often hear women say, "He was right to hit her, she deserved it". The thing I fear the most is that after the performance a part of audience would make a similar comment regarding Sofka. This is not feminism, nor the issue of the gender equality, nor the issue of whether I would be titled an author or an authoress. No, the issue is the relationship between people. It is interesting that violence often happens between the people who used to love each other. What happens to them to turn love into unstoppable rage? Is it a form of "impure blood" that is transferred throughout generations, waiting only to be "ignited" again, or is it still something that comes to existence under influence of environment we live in? I do not have answers, nor shall this performance strive to answer those questions. I do not think that theatre should offer explicit answers. However, at the same time, I believe that almost all of us, men and women alike, have experienced a type of violence – if not physical violence, then mental or psychological one, just like characters from Impure Blood. Sofka is not the only victim of abuse here, and Tomča is not the only abusive person. Almost all characters fit into categorizations of victims and abusive people, and some of them are the worst perpetrator for themselves. The times have changed, our society and the way of life have also changed, but I believe that consequences of unresolved familial relationships and violence are the same and painful at all times and at all places.
---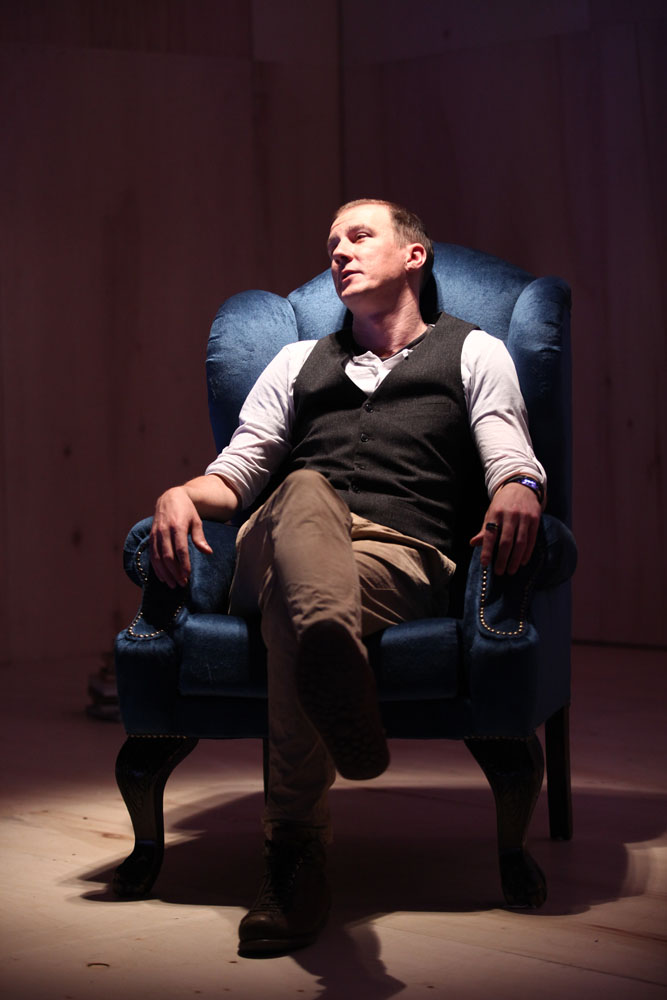 MILAN NEŠKOVIĆ
Milan Nešković was born in Valjevo in 1985. He graduated from the Department of Theatre Directing at the Faculty of Dramatic Arts in Belgrade, mentored by Professors Nikola Jevtić and Alisa Stojanović. He has received numerous awards for his work in theatre and in other fields. He is teaching at the Academy of Arts in Belgrade. This is his third performance in the National Theatre in Belgrade and his first for the Main Stage.
DIRECTOR'S STATEMENT
How does love manifest itself? How does love come to exist? How is it possible that love ceases to exist? Maybe it just disappears? Does it mean that it comes with an expiry date? Does it disappear when we start defying our destiny or do we start defying destiny when love disappears? Is there a more futile life than the life lived without love, wasted defying one's destiny? Can love be wrong? Or come too late? Can one live without love or despite of love?
I don't know. I only ask questions that materialized during the staging of this play, and I think the answers may be intimidating, because they can be a simple yes or no.
---
SOFKA.....till today.......
"Pride goes before destruction, and a haughty spirit before a fall"
Bible, Solomon's Stories 16:18
"The essence of Bora Stanković's prose is a man, his soul, his sensibility… He saw passion for light and beauty of life in essence of human nature," wrote literary critic Velibor Gligorić in a text titled Borisav Stanković.
Sofka, a daughter of Effendi Mita and a granddaughter of Haji Trifun, the most prominent man in the region, is the last offspring of once rich and powerful family. Women in her family had only one task, to nurture their beauty and strength, to adorn themselves with clothes and jewellery, and to enchant and infatuate every man who lays eyes on them. Two powerful hereditary traits, proud spirit and perfect beauty, feature in Sofka. And her soul… yearns for light and beauty of life, for love. "If only there were a man… a man who could mesmerize me… make me dizzy," says Sofka to Vanko, a mute.
Commercial transaction in which Sofka was sold by her father to a rich farmer, Marko, is the pinnacle of vanity, impure blood, of the last male offspring of prominent haji family. He does not feel shame for consciously depriving his only child of possibility to experience light and joys of life, instead, he only feels shame for his poverty, for his monetary deficiency. "I have never been happy," he says to his wife Todora. Pride is the only thing he wants to feel.
Nonetheless, love is powerful in itself… After Marko's tragic death, his house is free of his unreasonable passion. Sofka does not act as a conceited daughter of a haji in her new home. The road to light is open again. Tomča is grown up. "When he looks at her, when he stands next to her, he is overwhelmed with happiness and joy. His dark eyes begin to glow with warm light, and, shuddering with passion for her, for her warm and beautiful body, he leans towards her and asks, 'Hey, Sofka, what do you need?', happy to be able to fulfil all of her wishes", writes Bora Stanković and adds, "So her house became a warm place, a very pleasantly warm place."
But… unfortunately, the evil spirit of pride and arrogance becomes free again. "Oh, look! You made quite a place for yourselves. Look how well you live. And you forgot all about us, your mother and me", says Effendi Mita when he came to collect more money. He was shaking with rage and bitterness. The light went out. And Sofka's world went back to the same old and well known… to suffer pain, sadness and misfortune in silence and cry only when nobody sees her… Because, that's what she was taught… Impure blood.
Molina Udovički Fotez
---

Premiere performance
Premiere 12 April 2019/Main stage

Director Milan Nešković
Dramaturge Molina Udovički Fotez
Dialect and Vocal Coach dr Ljiljana Mrkić Popović
Set Designer Vesna Popović
Costume Designer Marina Vukasović Medenica
Composer Anja Đorđević
Choreographer Andreja Kulešević
Executive Producer Milorad Jovanović
Producer in the Drama Company Jasmina Urošević

Premiere cast:
Sofka Jovana Stojiljković
Effendi Mita Nebojša Dugalić
Todora, Sotka's Mother Nataša Ninković
Marko Nenad Jezdić
Stana, Marko's Wife Dušanka Stojanović Glid / Nela Mihailović
Magda, a Maid Ljiljana Blagojević
Simka Radmila Živković
Arsa, Marko's Servant Tanasije Uzunović
Tomča, Marko's Son, Sofka's Husband Pavle Jerinić
Stojan, Todora's Sister Zlatija Ocokoljić Ivanović
Vanko, a Mute Servant Nikola Vujović
Young Tomča Stefan Kalezić
Opera Singer Nebojša Babić

Assistant Costume Designer Biljana Grgur
Assistant Set Designer Mia Medenica
Stage Managers Saša Tanasković, Sandra Rokvić
Saxophone player Ivan Ranković
Prompter Gordana Perovski
Music Rehearsal Associate Tanja Ščerbak
Assistant Director Stefan Gajić
Assistant Producer Tijana Mićanović
Scenography and costumes are manufactured in the National Theatre Workshops