IRAN CONFERENCE
drama by Ivan Vyrypaev
About Performance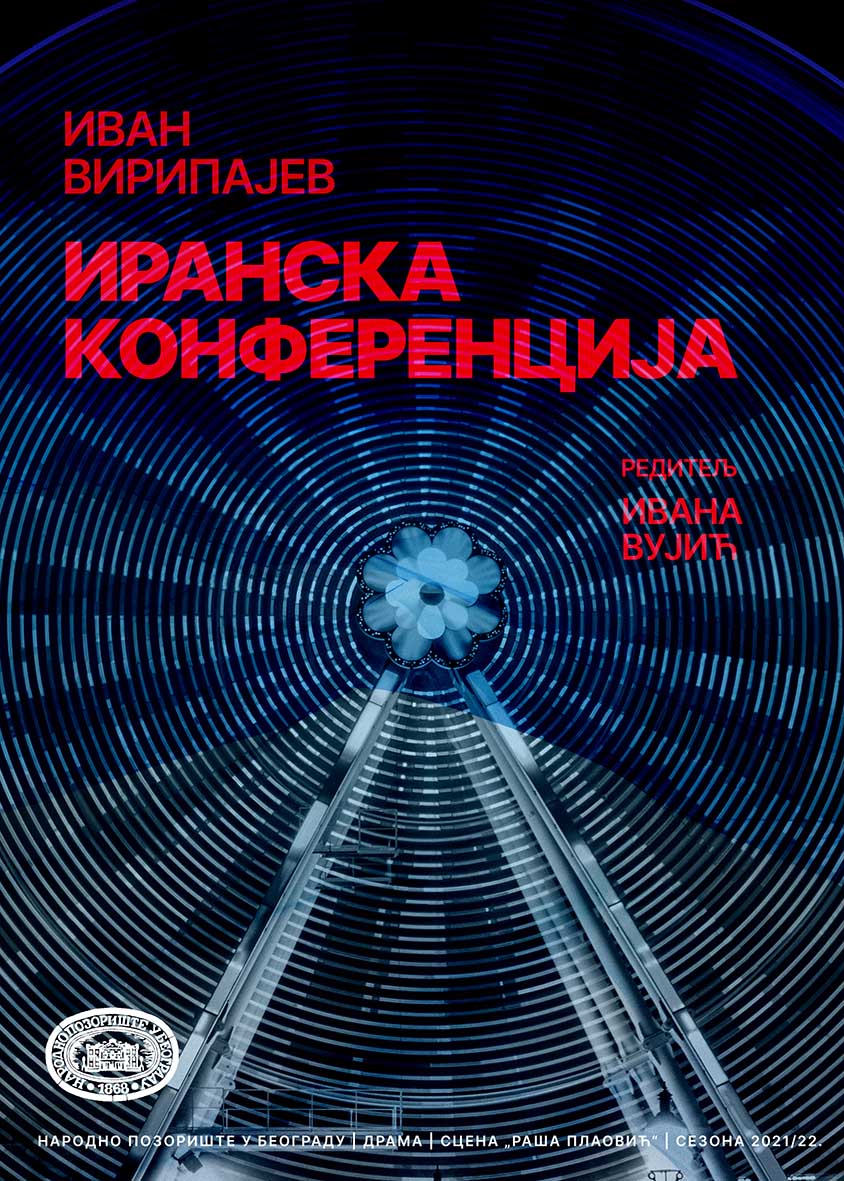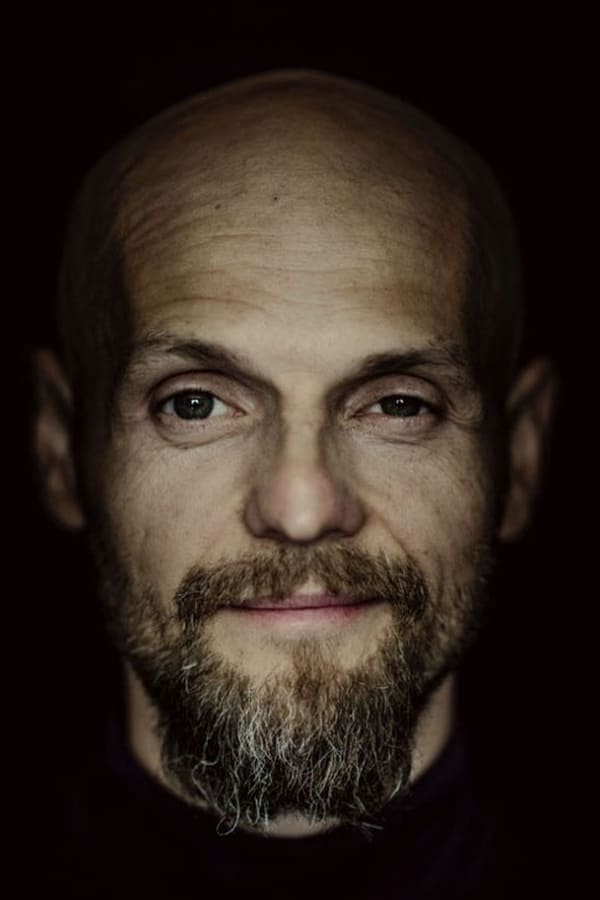 O BREATHE ACCORDING TO IVAN VYRYPAEV
Ivan Aleksandrovich Vyrypaev, a playwright, theatre and film director and actor, was born in 1974 in Irkutsk, Siberia, a town in the vicinity of Lake Baikal, which is one of the most important stops of the Trans-Siberian Railway, 5125 kilometres away from Moscow. Unlike some dramatic characters, the young artist from backcountry came all the way to Moscow and even farther because in his work so far he has had dozens of performances in the most prestigious theatres and won the most prestigious theatre awards. He was also chosen as the best playwright in Germany. He currently lives in Warsaw and this type of "dislocation" from Russia allows him a slightly different, wider perspective and thus brings more "oxygen" to his creative landscape. Ivan Vyrypaev is a member of the new Russian dramatic literature, an author whose poetics (theatrical and film) in popular culture is often compared to the achievements of iconic film directors from the East and the West - Andrei Tarkovsky and Quentin Tarantino. His plays, in addition to the metaphysical issues that he unsparingly throws on the shoulders of his protagonists, have that unfathomable wit that radiates through the dark depths of their destinies. This type of quality, (often misinterpreted on Western stages), was something that one of the greatest playwrights, Anton Pavlovich Chekhov, also had. Ivan Vyrypaev's plays establish a dynamic relationship with the audience, as actors and spectators are aware of each other's presence, building a style that contains relentless and sharp simplicity of expression, like breathing, while on the other hand, it involves profound lyrical and metaphysical reflection. He became famous with the dramas "Dreamworks", "Oxygen", "Drunks", "Being No. 2" and "July". He was the artistic director of the iconic Moscow experimental theatre "Praktika", which gathers young and contemporary artists, primarily directors, playwrights and actors who question the form and tendencies of theatre in the twenty-first century. As a screenwriter and director he primarily adapted his plays, for the film "Euphoria" he won the Little Lion Award at the Venice Film Festival for his debut film, and the films such as "Oxygen", "Delhi Dance", "UFO" followed, while "Salvation" was Vyrypaev's first "non-theatrical film". His new film "Illusions" is currently in the post-production phase and it is expected to premiere in 2023.
Domestic audience is well acquainted with the works of Ivan Vyrypaev as some of his plays can be found on the repertoire of Belgrade theatres: "Illusions" and "Oxygen" directed by Tanja Mandić Rigonat, "Being No. 2" directed by Anja Suša, "Drunks" directed by Boris Liješević, "Oxygen" directed by Milja Mazarak and "July "directed by Tara Manić. The drama "Iranian Conference" is the first play by Ivan Vyrypaev, which will be performed on the stage of the National Theatre in Belgrade, directed by Ivana Vujić.
---
Conference (Latin: conferentia) consultation, agreement; meeting for achieving agreement, discussion (about a disputable issue etc.); public lecture usually followed by a discussion.

INTERVIEW WITH IVAN VYRYPAEV ON THE OCCASION OF THE FIRST PERFORMANCE OF THE "IRANIAN CONFERENCE" IN SERBIA
The play "Iranian Conference" was, of course, written before the Covid pandemic and looking from this point of view, we can consider this as a kind of shortcoming because scientists would certainly mention this pestilence at the conference. The topic they discuss is certainly very relevant today, and that is the "integral world". And what does the integral world mean?
The integral world means a kind of "mush" or amalgam of concepts and institutions to which we give legitimacy and with whose laws and rules we identify, thus shaping our view of the world and everything around us. We are the ones who label something as "tolerant" or "socially acceptable", but despite all this, one point of view always prevails. Of course, we as responsible and "adequate individuals" can come forward and say honestly, that we must respect and love all points of view. Nevertheless, each person has their own point of view in the end.
The question is: Who are we?
And if we understand that WE is not a separate person who has their own view of the world, their own nationality. For example: I am Russian, I have my own view of the Russian world, my president is Putin. And that's how I see the situation. Or I am Ukrainian and my president is Zelensky and that is how I see the situation. Or I am a Serb and that is how I see the situation. And all this means that all these constructions together: Me and Putin, Me and Zelensky and Biden, and all that together is one huge construction that is constantly developed simultaneously before all of us at all times. And in that construction, there is a movement called "Awareness". One who understands this, immediately takes part in the development and change dynamics of this situation.
This is not a simple question. And the attempt to answer is not learning, or "dogma", I do not want to point to any religious symbolism, this is a simple drama, in which the main character says in the end that love is dissolution, a state of disintegration, that is, love is the absence of that "little me".
It is a great honour for me that you decided to stage this play in Serbia. I have always wanted to come, because we are really connected by deep historical and cultural roots. I hope that the show will be a success. Lots of hugs.
February 24, 2022
Interviewer: Ljubinka Stojanović
Translated by Jelena Živanović
---
NEON FIRES OF IVAN VYRYPAEV
You fly through the darkness.
You fall down.
You see a fire.
You see this world burning.
And now it burns for you.
Stop, look at the fire, cry and love.
I. Vyrypaev

"Iranian Conference" represents one of the most mature plays of the celebrated Ivan Vyrypaev. In this play, the author develops one of his basic themes, the poetics of encounter, using as a tool two-way awareness-raising of the present audience, who participates in the "Iranian Conference" in the full sense. As the title of the play implies, Vyrypaev sets a delicate, hot "Iranian" topic, compacts the protagonists' destinies in a neon-cold congress hall, and then unravels the lavish weft of this drama in front of the audience like the finest Iranian rug. The narrative thread that the author has spun through his work so far is related to communication, i.e. the inability of a modern man to establish a meaningful contact with his neighbour, with "others", and especially with himself and finally with God - that essential immersion in the Beloved one that every religious practice in the world preaches about. Through the prism of Islamic philosophy, primarily through the Sufi teachings that one of the most influential poets of the Seljuk era, Fariduddin Mohammad Attar, mentions in his poem "The Conference of the Birds", the writer emphasizes sincerity and truthfulness, humility, generosity and nobility, as a perfect mirror that reflects virtues that belong to God at the highest level, and Vyrypaev himself confronts us, in a stylistically delicate manner, with the eternal desire to achieve universal virtues, which seem so miraculously (un)reachable to a modern man in the age of surveillance capitalism. Stressing the fragility and short-sightedness of a narcissistic identity as a discourse of a modern man - "because the whole world is a dungeon", Vyrypaev quite consciously uses the scene from "Hamlet" as a quote to start the "Iranian Conference". The play is set at a scientific conference dedicated to the complex relationship between the two cultures - "East" and "West", and as one of the heroes says in his introductory speech: "the conflict between Allah and Coca-Cola". In the conference hall of the University of Copenhagen, nine participants, members of the international cultural elite, take turns behind the podium and they are the bearers of cultural and / or economic capital, they present models of solving the "Iranian issue" through different ideological interpretations of the phenomenon of "otherness". From that bird's perspective and almost godlike and comfortable position, Vyrypaev pushes his protagonists into the dark abysses of their beings, searching for the very meaning of genesis and existence. Despite the sterile atmosphere of a scientific gathering, the seriousness and topicality of the issue, the protagonists of the play, driven by their characters and motives, gradually abandon the prepared presentations, cross the boundaries of codified conventions of scientific presentation, immerse themselves in personal and private relations so that they can, exposed like that, talk about the most significant issues that ever stood before humanity: and that is a man's place in the world and the very meaning of life. This metaphysical drama re-examines the position of a twenty-first century man, post-capitalist and post-ideological age, in which even the most intimate and personal act of becoming aware of the love within oneself and the love towards one's neighbour receives "likes" and every attempt to free oneself from such a position is futile and doomed to "Dislike & Unfollow". And perhaps this very act is the only path to true freedom.
Ljubinka Stojanović, Dramaturge
Premiere performance
Premiere March 9th 2022 / "Raša Plaović" Stage

Translation: SANjA MILIĆ
Director, set design idea and music selection: IVANA VUJIĆ
Dramaturge: LjUBINKA STOJANOVIĆ
Vocal Coach: LjILjANA MRKIĆ POPOVIĆ
Costume Designer: DUŠICA KNEŽEVIĆ
Video: SVETLANA VOLIC
Stage Movement: SONjA VUKIĆEVIĆ
Set design realisation: JASNA SARAMANDIĆ
Producers: NEMANjA KONSTANTINOVIĆ and OLIVERA ŽIVKOVIĆ
Assistent director: ANDREJA KARGAČIN*
Stage Manager: SAŠA TANASKOVIĆ
Prompter: MARIJA NEDELjKOV
Cast:
Philippe Rasmusen RADMILA ĐURIČIN / VANjA MILAČIĆ
Daniel Christensen ZORAN ĆOSIĆ
Oliver Larsen GOJKO BALETIĆ
Magnus Thomsen BOGDAN BOGDANOVIĆ
Astrid Petersen MAJA KUNDAČINA
Emma Shmidt-Paulsen RADMILA ŽIVKOVIĆ
Gustav Yensen SLOBODAN BEŠTIĆ
Sister Augustina BOJANA BAMBIĆ / Father Augustin DIMITRIJE ILIĆ
Pascual Andersen NEBOJŠA KUNDAČINA
Shirin Shirazi IVANA ŽIGON / VJERA MUJOVIĆ
Matilda Hansen: IVA MILANOVIĆ (via video call)
Katrin Johansen: TEODORA DRAGIĆEVIĆ (via video call)
Cameraman: DUŠAN SPASIĆ / DEJAN OSTOJIĆ
* Student of the fourth year of theater directing at the Faculty of Dramatic Arts in Belgrade.
Light Operater Srđan Mićević
Sound Operater Tihomir Savić
Stage Crew Chief Dejan Radenković
Make-Up Marko Dukić
Video Studio 48, Dušan Spasić, Dejan Ostojić
Set and costumes were manufactured in the National Theatre workshops

Song Title: Ghoghaye Setaregan
Lyric: Karim Fakour
Composer: Homayoun Khorram
Mentor and cooperator of the Persian part: Soudabeh Babagap