About Performance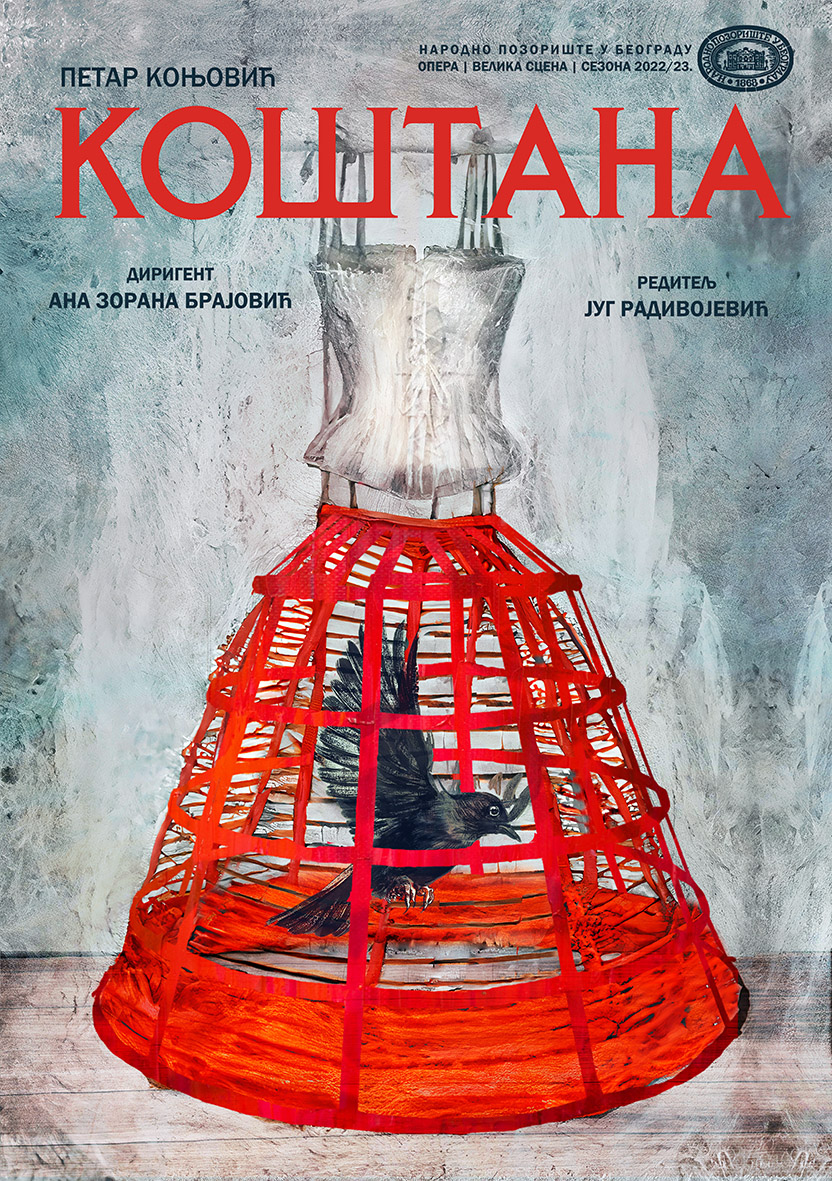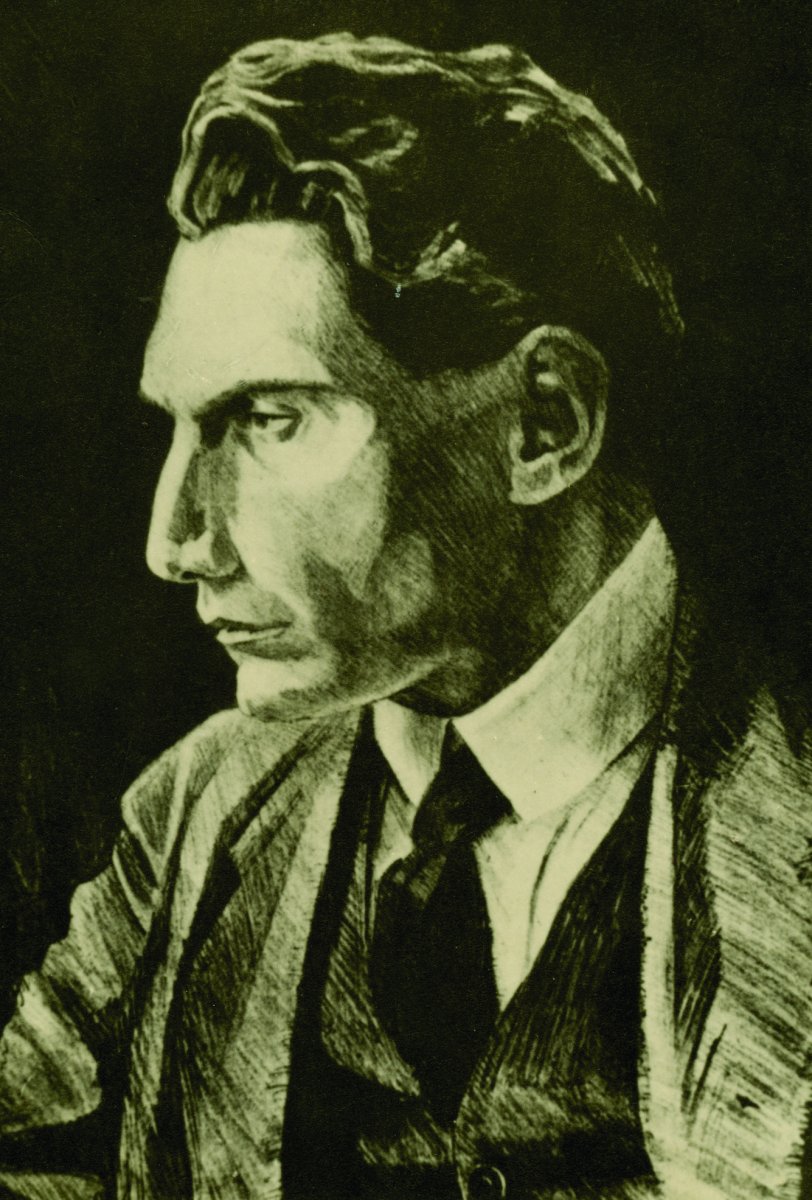 PETAR KONJOVIĆ
Serbian composer Petar Konjović (1883-1970) was a director, a writer and a translator of opera librettos, a theatre theory expert, a musicologist and a pedagogue, and in his young age he was also a choir and orchestra conductor. He was born in Bačka, in the town of Čurug, which belonged to Austro-Hungarian Empire at the time. Upon finishing primary school in his hometown, he finished his high school education in the Serbian Orthodox Grammar School in Novi Sad and in the School of Pedagogy in Sombor. Growing up with musical parents (his father Pavle was a teacher), he learnt about music which he practiced in the Grammar School, mentored by professors Jovan Grčić and Tihomir Ostojić, and later on in the School of Pedagogy, as a singer in a choir and conductor at school recitals, showing his self-taught composing skills. Under the influence of Weber's opera, The Marksman, performed by the Serbian National Theatre from Novi Sad at its tour to Sombor in 1900, Konjović started writing down ideas for opera The Wedding of Miloš Obilić, after the text by Dragutin Ilić. Based on this work on his first opera, he was accepted into the second year to study composition at the Conservatory of Music in Prague in 1904. He also studied aesthetics and philosophy for two semesters at the Charles University in Prague. He worked on a new opera The Prince of Zeta after the play Maksim Crnojević by Laza Kostić. He graduated from the Conservatory with graduation performance titled 1804 (Serbia Liberata), an orchestral composition dedicated to the First Serbian Uprising.
Upon his return from Prague, he worked in Novi Sad as a composer and he participated in cultural events by cooperating with daily newspapers and professional magazines. He belonged to the group of intellectuals, created by Grčić and Ostojić, who followed musical and theatrical life in Vojvodina, especially the work of the Serbian National Theatre in Novi Sad. At Stevan Mokranjac's invitation, Konjović went to Belgrade to work as a teacher in the School of Music. New plans were prevented by the Great War, so Konjović moved his family to Zemun. Through influential theatrical and music connections in Zagreb, he managed to organise an authorship concert and to have The Wedding of Miloš Obilić, under a new title, A Fairy's Veil, performed in the Zagreb Opera House in 1917. He was one of co-founders, together with Milan Obuljen, of music label Edition Slave in Vienna. Piano performance of the Fairy's Veil was the first work published by Obuljen's company.
After the war, Konjović became engaged in institutions of culture both in Novi Sad (theatre manager) and in Belgrade (associate for music in the Ministry of Education), as well as in Zagreb, where he decided to transfer after the manager of the Croatian National Theatre, Julije Benešić, had asked him to lead the Opera Company. During his time as the Director of the Opera 1921-1926, Konjović insisted to place national and Slavic works on the repertory, organised tours of his company throughout Yugoslavia and continued to work on his operas, The Prince of Zeta and Koštana, on which he had started working during the War, in addition, he cooperated with Croatian magazines, conducted operas, directed and translated operatic texts. Regardless of his achievements and the support he had from Benešić, he was forced to leave Zagreb Opera because of increased issues with nationalism. The Ministry appointed him a manager of Osijek Theatre in period 1927-1931, and subsequently a manager of Zagreb Theatre 1931-1934 (where he used to be a Director of the Opera Company), in order to save both theatres from economic failure. Although he fulfilled his financial and organizational goals, Konjović as a Serb could not remain a head of a national institution in Zagreb. He was transferred to the Ministry of Education and remained creative at the sphere of instrumental and vocal music. In the meantime, his works were staged in numerous theatres, The Marriage of Miloš in Belgrade (1923), in Zagreb (1925) and Ljubljana (1927), The Prince of Zeta in Belgrade (1929) and Koštana in Zagreb, Belgrade and Ljubljana (1931), followed by staging of Koštana in Brno (1932) and Prague (1935) that brought him new recognitions. In 1938, he was elected a foreign member of Czech Academy of Sciences. He moved to Belgrade in 1939 to be a professor and rector at the Music Academy (until 1943). He started working on opera Homeland, based on the play Death of Mother Jugović by Ivo Vojnović. He led a secluded life during the war years working as a composer and a pedagogue. After the Second World War, he continued working as a professor, and in 1945 he was elected again a rector of the Music Academy. In 1946, he became a permanent member of the Serbian Academy of Sciences, within which he established the Institute of Musicology in 1947. He composed opera titled The Peasants, after the play Đido by Veselinović-Brzak. The premiere took place in Belgrade in 1952. He wrote books about Miloje Milojević (1954) and Stevan Mokranjac (1956). He finished opera Homeland in 1960. The same year, the Opera of the National Theatre in Belgrade performed Koštana at its tour to Warsaw. In 1963, Konjović was chosen an honorary member of the Matica Srpska.
Petar Konjović died at his home on 1st October 1970.
Premiere of epic opera Homeland took place in Belgrade in 1983 in honour of a centennial of the composer's birth. His solo songs and folk song arrangements, as well as chamber and orchestral music, are on repertoires of many instrumentalists and concert singers in our country today.
One of Belgrade music schools has been named Petar Konjović.
Nadežda Mosusova
---
ABOUT LAMENTATION FOR YOUTH
BY PETAR KONJOVIĆ
Koštana has not been intended only to mark a jubilee celebration of the National Theatre as a Serbian opera that represents us, there is also the fact that we are approaching commemoration of fifty years since Petar Konjović's death (1883-1970). The composer started working on Koštana during the Great War. He admired Stanković's play and was inspired by meeting prima donna Maja Stroci in Zagreb, who was intended to interpret the title role of the opera he was writing. Finalised after performances of The Marriage of Miloš and The Prince of Zeta, Koštana had premieres in three leading Yugoslav opera houses in 1931, in Zagreb, Belgrade and Ljubljana. That was the first version of the opera in five scenes, composed between 1916 and 1928. Although the leading music critic in the capital, Miloje Milojević, praises the new Konjović's opera, Serbian public was slightly perplexed with transformation of the cult play by Stanković into an opera. One could say that Koštana had more success across the Sava River than in Belgrade, because operagoers in Zagreb and Ljubljana were not burdened by Stanković's play, which, according to Konjović, a knowledgeable theatre professional, had essential flaws. It could be the case that the Croats and the Slovenians, and then the Czechs (both performers and audiences) were not attracted by the opera's contents, but they were all enchanted by its music, especially in Brno and Prague in 1932 and 1935 respectively, where maestro Zdenek Halabala promoted Konjović's opera to great extent. The composer wanted to mend the flaws in the play by focusing on the character of Koštana. Thus, the second version, in six scenes, was written in period 1935-1939, and performed in Belgrade in 1940, subsequently revived in 1950 and 1959. Literary and music loving public did not accept the concept of addition of a new scene to Stanković's piece, or to the opera libretto, which was written by the composer for both versions, however the opera was kept in the latter version. The author had his reasons – logic of the scenes, since the protagonists of both the play and the opera were real people who lived in Vranje in the 19th century. Artistic freedom to add elements of tragedy to the story about a beautiful and talented Gypsy girl from Vranje, was exercised by Bora Stanković in his latest version of the play, and accentuated in the opera by its author, by giving the heroine a role of a victim.
Konjović saw Koštana as a symbol of beauty and talent, predestined to experience suffering. In the same sense, the character of Koštana, both in the play and especially in the opera, was a separate category for the composer, an incarnation of song – a lamentation song from Vranje. To his regret, his creation could not be interpreted by Maja Stroci at the Zagreb premiere, since she had retired before the premiere. Therefore, the first Koštana in the Croatian National Theatre was Vera Misita, in Belgrade Opera it was Blanka Kezer and in Ljubljana, Zlata Đunđenac. Conductors at the premieres were Krešimir Baranović, Ivan Brezovšek and Mirko Polič. The role of Koštana was interpreted by Bela Rozumova in Brno and Ota Horakova in Prague. Zlata Đunđenac was brilliant in the role of Koštana in Belgrade, under the baton of Lovro Matačić, at the premiere of the newest and final version of Konjović's opera. We should also mention that opera Koštana has been loved by all its singers, appreciated by conductors and gladly staged by directors wherever it has been staged.
Nadežda Mosusova
---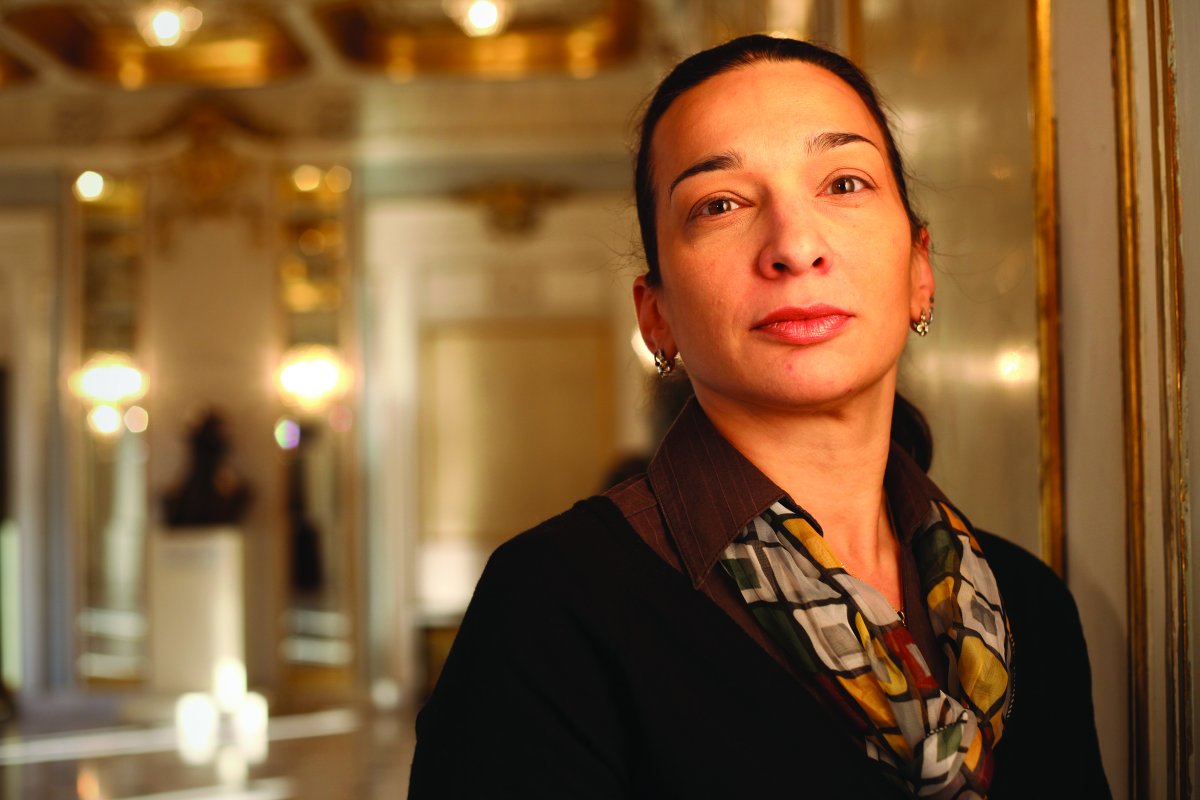 ANA ZORANA BRAJOVIĆ
Ana Zorana Brajović was born in Belgrade in 1975. Brajović started her career as a pianist in 1991 with numerous concerts in Serbia and abroad. She graduated at the Piano Department, mentored by Professor Mirjana Šuica Babić, and later on, she obtained her Master's Degree in conducting, mentored by Professor Jovan Šajnović. Starting from 1st October 1994, she began working in the Opera of the National Theatre in Belgrade as an assistant conductor.
In 1995, she held a Promenade Concert at the "Ilija M. Kolarac" Endowment accompanied by the Symphony Orchestra of the Serbian Broadcasting Corporation, when, among other pieces in a fairly demanding repertory, she played and conducted Mozart's Concerto in C minor.The same year, she started her career as a conductor and conducted Mozart's Magic Flute for the first time, thus becoming the youngest conductor who has ever performed in Belgrade Opera.Ana Zorana Brajović was awarded with the October Award for achievements in music art in 1995; she was the youngest candidate at the competition.During season 2000/01, she was appointed to the position of permanent conductor of the Opera and Ballet of the National Theatre.
Ana Zorana won the first prize for performance and co-repetition in "Boris Hristov" Competition in Sofia in 2000. She received Fulbright scholarship for academic year 2003/04 and studied at the Peabody Conservatory, Baltimore, USA, in the class of Professor Gustav Meier. In 2003, she recorded a CD – Deus Absconditus, suite by Aleksandar Kostić, in cooperation with the Radio Symphony Choir and Orchestra.
She participated at the concert "Millennium Stage" in Kennedy Centre in Washington, DC.
In 2006, Ana Zorana conducted at the world premiere of opera on Nikola Tesla, Violet Fire, by Jon Gibson, in the National Theatre in Belgrade, and the same year, she participated in the Brooklyn Music Festival in New York, in cooperation with musicians of the Metropolitan Theatre.
She performed in opera houses in Baltimore and Washington, DC.
She has been regularly performing with the Symphony Orchestra of the Serbian Broadcasting Corporation.
In cooperation with the Philharmonic Orchestra of Sarajevo, she conducted Giselle in the National Theatre in Sarajevo, in 2011.
In period between 2007 and 2012, she conducted in the regular repertoire of the Opera and Ballet of the National Theatre in Belgrade and revived operas The Barber of Seville (2010) and The Masked Ball (2011).
With performance of Rossini's The Barber of Seville, she celebrated 20 years of her artistic career on 24th November 2011.
In period between September 2014 and September 2016, she worked as an Acting Manager of the Opera of the National Theatre in Belgrade.
---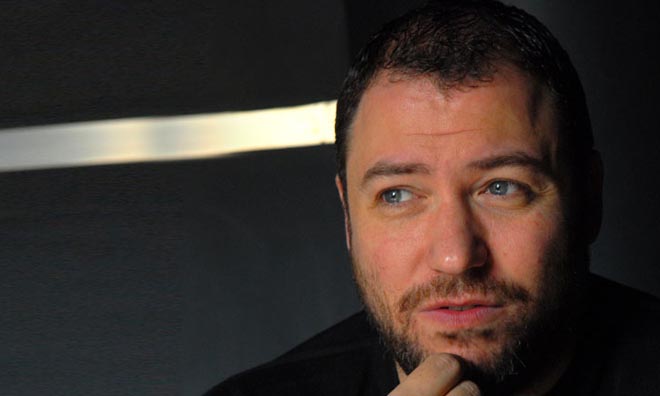 JUG RADIVOJEVIĆ
Jug Radivojević was born in Belgrade on 1st March 1972. He finished primary and music school, as well as grammar school in Vranje. His first experiences in theatre were attained in the Vranje Theatre when he was only a boy. He graduated from the Department of Theatre and Radio Directing at the Faculty of Dramatic Arts in Belgrade, mentored by Professor Svetozar Rapajić. His graduation performance was a production of Koštana by Bora Stanković, performed in the Yugoslav Drama Theatre (YDT).
Radivojević has staged more than 100 productions in theatres throughout Serbia and the region. He won over 50 prestigious awards both in the country and in the region. He has also worked as a film and TV director. He was a permanent stage director in the YDT and Docent at the Faculty of Dramatic Arts in Belgrade in the Department of Acting.
Now he works as a permanent Stage Director in the Drama Company of the National Theatre in Belgrade. He is married to actress Milena Vasić and a father to two sons, Vuk and Lav.
In the National Theatre in Belgrade he has staged The Liar and the Arch-Liar by J. P. Sterija, The Under the Head Stone by M. Novković (coproduced with the "Zoran Radmilović" Theatre, Zaječar), The Orchestra by Jean Anouilh, Constantine by D. Stojiljković (coproduction with the National Theatre Niš) and The Lady of the Camellias by A. Dumas fils.
---
SUMMARY
I Act
1st Scene
It's Easter Day in Vranje, a town recently liberated from the Turks. Festive mood in the house of Haji Toma, a rich merchant, is disrupted by behaviour of his son, Stojan, who carouses with the Gypsies and Koštana, their "star attraction". Enchanted with her singing, Stojan ignores the holy day he should have spent with his parents and sister. His sister complains to her guests, fearing for her brother. The girls leave when Haji Toma suddenly comes back to the house accompanied with his friends, expressing his disapproval. The next person to come to the house is Arsa, a serf, and Toma complains to him that there is no order in the town. There is a sound of music, shouts and the voice of Arsa's brother, Mitke, who also drinks with the group of Gypsies. Haji Toma's rage culminates when he finds out from the newly arrived policeman that Stojan and Koštana have gone to his family property in Sobina, a village near Vranje. The father rides right away to Sobina to punish his prodigal son. The night falls. Kata, distressed, enters the guest room. When she remains alone, she wants to curse her disobedient son. Suddenly, she feels the need to read his future from beans. When the reading shows that Stojan's life is in danger, Kata regrets her anger and wants to curse herself for it.
2nd Scene
Interlude Sobina takes place between the first two scenes.
Young people with Stojan and Koštana, together with her parents and relatives, gather around the watermill at the property. They are followed by mute Gypsy man, Asan, who is desperately in love with Koštana. She does not notice him, nor does she notice other Gypsy young men.
Marko and Magda, keepers at the property, are happy to welcome their young master and his entourage. Stojan does not hide his feelings towards Koštana. She is not disinterested, but she keeps her distance. The young people are having a good time when Mitke joins them, he always uses opportunities like these to talk about his youth, which is aided by Koštana's singing. Their good mood stops the moment Haji Toma arrives. He scolds Marko and Magda and furiously tells his son to go home. Frightened Gypsies try to follow Stojan, but Mitke keeps them by his side, while Magda tries to get Toma to cheer up. In a somewhat better mood, Toma agrees to sit down for a while as is the custom on a holy day. Mitke signals the Gypsies to start dancing and singing led by Koštana, who wants to placate the father for his son's sake. Haji Toma does not even notice that he is becoming enchanted by Koštana. Mitke sees it and encourages everybody to continue with the merrymaking to oblivion. There is a great chochek, a choir and ballet scene, during which the enchanted Haji Toma takes Koštana and her group home.
3rd Scene
Stojan is on a bed in Haji Toma's house, he is sick with jealousy. He asks his mother and sisters to leave him alone, he does not want to see anybody. His father, accompanied by Koštana, Mitke and Gypsies, arrives to the house. While listening to their song, Haji Toma bitterly recollects his modestly spent youth and his early marriage. He falls into a trance induced by Koštana's song. The beautiful Gypsy girl, who also possesses dignity, does not want to use Toma's generosity, she only pretends to accept ducats from him. Stojan and Kata are resentful and they insult and curse Koštana. Haji Toma reacts to that by confronting his son, but the arrival of surf Arsa stops the confrontation between the father and the son. The father refuses to let Koštana go. Arsa indicates to her that she should feign illness and, together with Mitke, urges her family to go away. Koštana stays for a short time after but she excuses herself on account of not feeling well and, thus, avoids an uncomfortable and unwanted love scene.
II Act
4th Scene
Confused and irritated, Koštana comes to her hut in the Gypsy settlement in Vranje. She asks her inquisitive parents to leave her and stays alone with her troublesome thoughts. Exasperated by Haji Toma and Stojan's behaviour, she suddenly becomes aware of her slave-like situation. She is revolted when she understands that her parents see her as a source of income. She does not want to be a plaything for idle and drunk men, and to earn a living that way for herself and her company. Koštana wants to be alone and free. When she sees Asan, who in the meantime sneaked into the cabin, she is appalled and runs away.
5th Scene
Mitke and the rest of drunken men have moved from Toma's house into Mitke's yard and they have caroused until morning. While Gypsy Alil sings sad songs to him, Mitke complains about pointlessness of everything because his youth is over. Exhausted Gypsies ask a tired and sad Koštana, who has just arrived, to sing to improve Mitke's mood. She decides, quite unexpectedly, to remind Mitke of his great and unfortunate love from youth with her song. Koštana is aware that she is opening old wounds with her singing, which is often interrupted by other Gypsies. At the pivotal moment, when an enraged Mitke gets ready to end his life, Arsa and the policemen arrive. Koštana is put to jail with strict orders to marry Asan and leave Vranje in couple of days. Her parents plead that their daughter should not be taken away from them, because they would become baggers without her, but Arsa does not change his mind. Orchestra interlude, Chestnut Hill, connects the last two scenes.
6th Scene
The policeman stands guard in front of Koštana's hut. She is desperate and already dressed for her wedding. The thought of Asan makes her horrified but she is determined to refuse Stojan's proposal to take her away. However, she welcomes Mitke, who came to say goodbye, and asks him to take her with him. Mitke is resigned but he cannot help her, because even rich men are slaves to their destiny.
The crying bride is leaving, and Mitke sends her away with depressing words, "A man is created only for sorrow and anguish." Koštana, broken, climbs the wedding coach that takes her to the village of Banja to be married to Asan.
Premiere performance
Premiere 14th june 2019/Main Stage

Opera in two acts
Conductor Ana Zorana Brajović
Director Jug Radivojević
Costume Designer Katarina Grčić Nikolić
Set Designer Miraš Vuksanović
Choreographer Vladimir Logunov

Premiere cast:
Haji Toma Nenad Jakovljević / Nebojša Babić a.g. / Dragoljub Bajić
Kata Nataša Jović Trivić / Dubravka Filipović
Stojan Dejan Maksimović/Marko Živković
Stana Biljana Jovanović*/Marija Jelić*
Arsa Darko Đorđević
Vaska Nataša Rašić/Tamara Nikezić/Svjetlana Đokić*
Mitke Miodrag D. Jovanović/Vuk Zekić
Koštana Sofija Pižurica/Mina Gligorić*/Evgenija Jeremić, k.g./Aleksandra Jovanović
Grkljan Milan Obradović
Salče Aleksandra Angelov/Željka Zdjelar
Marko Vuk Radonjić/Mihailo Šljivić
Magda Dubravka Filipović/Nataša Rašić/Ivana Živadinović
Sofka Katarina Radovanović*/Milica Lalošević*
Koca Isidora Stevanović*/Mina Kovač Marković
First Citizen Mihailo Otašević/Milan Panić
Second Citizen Nikola Mikić/Filip Vučić*
Third Citizen Miloš Milojević/Vuk Radonjić
Policeman Mihailo Šljivić/Nikola Mikić
Alil Mihailo Otašević/Milan Panić
Asan Dimitrije Ilić
Alter ego Olga Olćan
Choir, Orchestra and Ballet ensembles of the National Theatre in Belgrade and *Members of the "Borislav Popović" Opera Studio
Concertmistress Vesna Janssens/Edit Makedonska
Chorus Master Đorđe Stanković
Assistant Conductor Dijana Cvetković
Assistant Director Ana Grigorović
Assistant Director Isidora Goncić
Music Rehearsal Associates Gleb Gorbunov, Srđan Jaraković, Nevena Živković
Stage Manager Ana Milićević/Branislava Pljaskić/Jovana Gavrilović
Prompters Silvija Pec/Kristina Jocić
Producers Maša Milanović Minić, Natalija Ignjić
Extras of the National Theatre led by Zoran Trifunović
Editing and changes of the score: Marko Kovač, Igor Andrić, Stanko Simić and Slobodan Varsaković
Light Operater Srđan Mićević
Make-up Marko Dukić
Stage Crew Chief Zoran Mirić
Sound Master Nebojša Kostić
Assistant Costume Designer Aleksandra Pecić
Assistant Set Designer Jasna Saramandić
Sets and costumes were manufactured in the National Theatre workshops