About Performance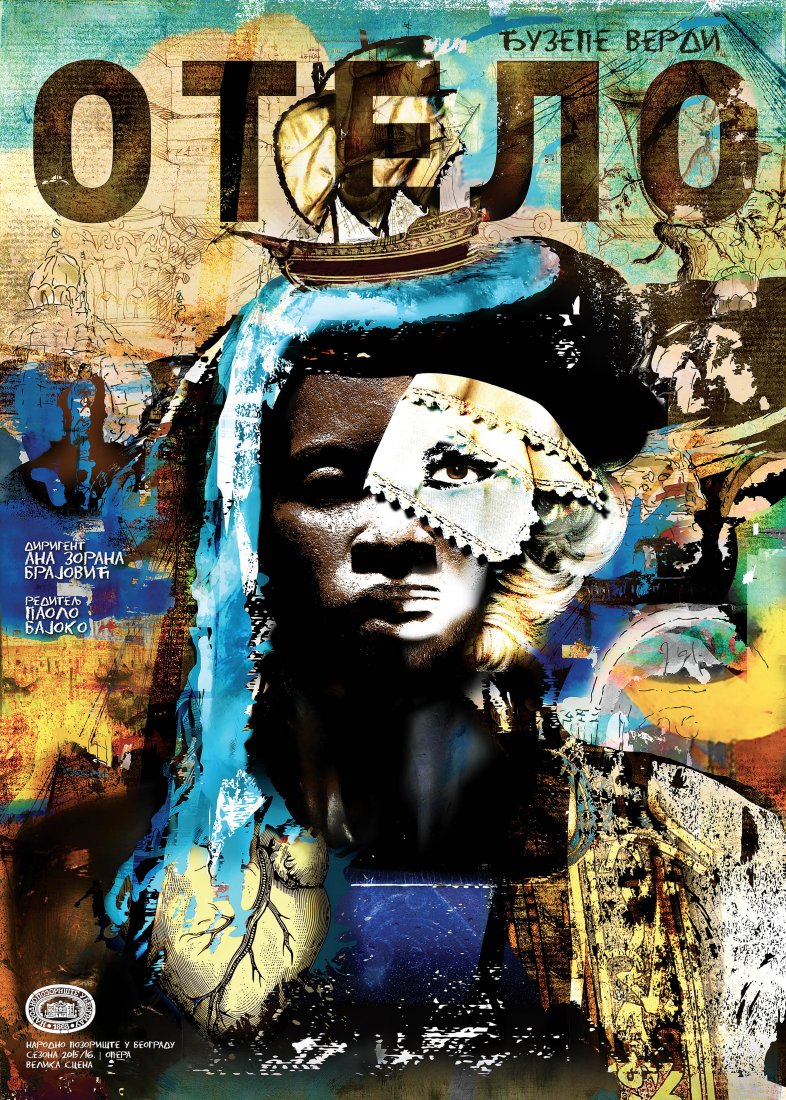 SYNOPSIS
ACT I Cyprus, late 19th century. During a violent storm, the people of Cyprus await the return of their governor and general of the Venetian fleet, the Moor Otello. He has been fighting the Muslim Turks and guides his victorious navy to safe harbor. In his absence, the young Venetian Roderigo has arrived in Cyprus and fallen in love with Otello's new wife, Desdemona. Otello's ensign Iago, who secretly hates the governor for promoting the officer Cassio over him, promises Roderigo to help win her. While the citizens celebrate their governor's return, Iago launches his plan to ruin Otello. Knowing that Cassio gets drunk easily, Iago proposes a toast. Cassio declines to drink, but abandons his scruples when Iago salutes Desdemona, who is a favorite of the people. Iago then goads Roderigo into provoking a fight with Cassio, who is now fully drunk. Montano, the former governor, tries to separate the two, and Cassio attacks him as well. Otello appears to restore order, furious about his soldiers' behavior. When he realizes that Desdemona has also been disturbed by the commotion, he takes away Cassio's recent promotion and dismisses everyone. Otello and Desdemona reaffirm their love.
ACT II Iago advises Cassio to present his case to Desdemona, arguing that her influence on Otello will secure his rehabilitation. Alone, Iago reveals his bleak, nihilistic view of humankind. He makes dismissive remarks about Desdemona's fidelity to Otello, whose jealousy is easily aroused. Otello's suspicious are raised when Desdemona appears and appeals to him on Cassio's behalf. Otello evasively complains of a headache, and Desdemona offers him a handkerchief, which he tosses to the ground. Emilia, Iago's wife and Desdemona's maidservant, retrieves it, and Iago seizes the handkerchief from her. Left alone with Otello, Iago fans the flames of the governor's suspicions by inventing a story of how Cassio had spoken of Desdemona in his sleep, and how he saw her handkerchief in Cassio's hand. Seething with jealousy, Otello is now convinced that his wife is unfaithful. The two men join in an oath to punish Cassio and Desdemona.
ACT III Iago's plot continues to unfold as he tells Otello that he will have further proof of his wife and Cassio's betrayal. When, moments later, Desdemona approaches Otello and once again pleads for Cassio, Otello again feigns a headache and insists on seeing the missing handkerchief, which he had once given her as a gift. When she cannot produce it, he insults her as a whore. Alone, he gives in to his desperation and self-pity. Iago returns with Cassio, and Otello hides to eavesdrop on their conversation, which Iago cleverly leads in such a way that Otello is convinced they are discussing Cassio's affair with Desdemona. Cassio mentions an unknown admirer's gift and produces the telltale handkerchief – in fact planted by Iago in his room. Otello is shattered and vows that he will kill his wife. Iago promises to have Roderigo deal with Cassio. A delegation from Venice arrives to recall Otello home and to appoint Cassio as the new governor of Cyprus. At this news, Otello loses control and explodes in a rage, hurling insults at Desdemona in front of the assembled crowd. He orders everyone away and finally collapses in a seizure. As the Cypriots are heard from outside praising Otello as the "Lion of Venice", Iago gloats over him, "Behold the Lion!"
ACT IV
Emilia helps the distraught Desdemona prepare for bed. She has just finished saying her evening prayers when Otello enters and wakes her with a kiss to tell her he is about to kill her. Paralyzed with fear, Desdemona again protests her innocence. Otello coldly strangles her. Emilia runs in with news that Cassio has killed Roderigo. Iago's plot is finally revealed and Otello realizes what he has done. Reflecting on his past glory he pulls out a dagger and stabs himself, dying with a final kiss for his wife.
Taken from: www.metopera.org
---
VERDI AND HIS OPERA OTELLO
After Aida, which had its world premiere in Cairo on 24th December 1871, within the inauguration of the Suez Canal, there was a sixteen-year long pause in Verdi's work. It was believed that the great maestro, who was already quite old, had definitely abandoned his creative work and that it was the time for him to become one of those old people for whom Manzoni said that 'they open their souls to pure and innocent thoughts of grave'. However, although old, Verdi has transformed into a new and rejuvenated artist during this sixteen-year break and at seventy-four years of age he produced his masterpiece, Otello. The idea to compose to the touching Shakespeare's tragedy has been preoccupying Verdi's mind for a long time. His mind and soul must have been contemplating the potential of Shakespeare's story for a long time; nonetheless, composing of the opera was, as always, quite fast. We can imagine the interest not only in Italy, but also in the whole world, when the public found out that Verdi is working on Otello, or rather Iago as it was being referred to at the time. The world knew that there was still youth of soul and spirit in Verdi, that his blood was still warm and that he still enjoys fullness of life; the world was sure that this old man could still give life to healthy and vigilant children, in other words, he could still create new and grand pieces. And indeed, Otello premiered in La Scala, Milan, on 5th February 1887. It was a new victory of the Italian genius who knew how to adjust to new tendencies and new laws of modern art. He adapted to changes in taste and learned to utilise the progress in his composing techniques, but at the same time, he managed to keep his character, his warmth and his nature. This was not the first time that Verdi composed music to Shakespeare's play. Thirty-seven years before, he had composed Macbeth, a piece of uneven value, which achieved only mediocre success. Later on, before he decided to work on The Masked Ball, he contemplated working on King Lear. This time, Verdi's librettist, Arrigo Boito, knew how to blend Shakespeare and Verdi into a masterpiece worth of both artists. A poet, as well as a composer himself, a man who had accurate understanding of drama and music potentials of a good libretto, Boito wrote the best opera text written after Wagner's death. Although written according to Shakespeare's tragedy, Boito's libretto at times possesses more unity and contrasts. Firstly, let us mention the love duet in the first act. It was Sonnenthal who first noticed that an intimate love scene between Desdemona and Otello is missing in order to show contrast and deeper motivation to jealousy scenes. In Shakespeare's play, Othello shows his love in only few words; we see him solely as Desdemona's torturer and murderer when he is alone with her. The love duet at the end of the first act, besides filling the void in the plot, had given an opportunity to Verdi to write several honest and deeply touching melody phrases, which would be repeated in the final scene of Desdemona's death in order to reveal reminiscence and leitmotif detail in the score. Also, in the fourth act, one of the most beautiful acts in opera literature in general, Boito had blended the scene with Emilia with the murder scene and ousted Roderigo's murder. Thus, the plot became more compatible and the drama construction of the act became more consistent. Finally, it seems that Boito portrayed Iago's character differently. In Shakespeare's tragedy, Iago is a schemer. The reason for the scheme was Iago's demotion. In Boito's story however, Iago is portrayed as a symbol of evil, 'a demonic master of destiny', given in the famous Credo. In Otello, Verdi reformed musical drama on the basis different from Wagner's principles. He wanted to reach a goal, as he himself said 'to tread the different paths and arrive through other gates' and to create a new and modern type of musical drama, Italian and Latin in its essence. Even if he followed Wagner's music and drama principles in building drama unity in an act and using the orchestra, while portraying characters and their psychological profiles, Verdi, as a southerner and an Italian, remained faithful to typical Latin concept of melodic realisation of opera. In Otello as well, melody line carries dramatic expression, only it washes over a variable orchestra fibre in which drama moment has been emphasised somewhat stronger. His warm and harmonious melody, with strong connection between tones and words, and his more detailed and studious recitatives remained purely Italian in its inspiration and maintained Latin elegance and purity. We should bring to attention several important places in the score of Otello. The strong and dramatic scene of storm in the beginning of the first act, in which youthful temperament of seventy-year old Verdi came to full expression, and in which its accentuation and effect reaches the grandiose depiction of the storm and tempest from the overture of Wagner's Valkyrie. Furthermore, there is Iago and Cassio's conversation; love duet in enchanting Mediterranean starry night with beautiful and unforgettable melody that reaches the heights of Tristanian love scenes; then a scene between Iago and Otello, remarkable for expression of hidden expressions of soul; the demonic Iago's Credo; a story of Cassio's dream, in which Verdi shows himself in a new light as a harmonist; the famous quartet in which four different sentiments were presented in a single harmonic basis: Desdemona's fear, Otello's dark suspicion, Emilia's anxiety and Iago's triumph; then a trio about a handkerchief; two exciting soliloquies by Otello; and finally, as a crown to everything, the fourth act, with the music that portrays strange night mysteries of nature, love, fear and suspicion: Desdemona's song, her evening prayer; the exciting and tragic end of Otello with final sounds of a wonderful love melody of the duet from the first act.
Branko Dragutinović
---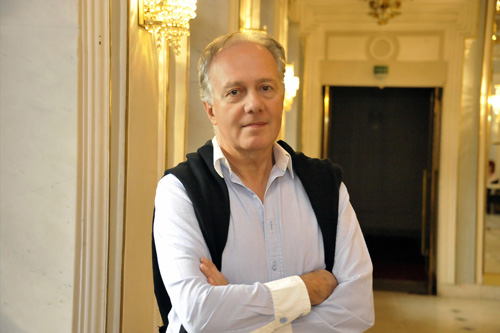 PAOLO BAIOCCO
Born in Italy in 1952. Form his early youth he began to study music, classic and modern dance. In 1980 he got his degree as Architect with a theme so close to him: "The birth of Teatro all'Italiana". He studied, as director and actor, in the theater directed by Jerzy Grotowski, and in Denmark, Odin Teatret, directed by Eugenio Barba. In 1980 he founded a theatre company, and for a long decade of years produced more than thirty pieces by Classic and Contemporaneous Theatre: Boccaccio, Shakespeare, Cervantes, Casanova, Victor Hugo, Dumas, Verga, Garcia Lorca, Brecht. Two of his theatrical pieces obtained a great success of critics and public, and are published by the Theatre magazine "Sipario". In 1982 took part in the production of the film "La Traviata" with Placido Domingo and Teresa Stratas, directed by Franco Zeffirelli, as Actor-mime"; this experience influenced him in the choice of his career as director, stage and costume designer for Opera. As director-collaborator he worked with Giorgio Pressburger. He wrote screenplays for TV and Cinema. In 1988 started his career as director, stage and costume designer of Opera: during a long joint-venture with Lyric Theatre of Spoleto he directed more than ten operas (L'Italiana in Algeri, La Serva Padrona, La Traviata, and several others). He directed two operas for Maggio Musicale of Florence (L'inganno Felice by Rossini and the contemporaneous Perso per Perso by Baggiani), and Verdi's Falstaff at Verdi Theatre of Sassari. Over three years he directed several important Opera productions in Japan (2002 La Serva Padrona by Pergolesi and Il Giocatore by Cherubini). He was invited in 2003 in Kyoto for a new production of La Traviata. His new production of La Traviata in 2004 was very acclaimed in Tokio and Osaka, and went on tour in 12 of the most important Japan cities. In 2005 he directed and was stage designer in a new and very successful Production of Verdi's Attila at Teatro dell'opera of Rome. He was invited in several International Festivals, in France (Festival of Tours and Rouen), in Greece (Festival of Tessaloniki), Spain (Barcellona) and Ungheria (Budapest) and in his country, Italy. For Teatro alla Scala of Milan he directed 25 Opera-videos about Maria Callas, and planned the Exhibition in the 20° anniversary of Callas'death. In 2006 he projected and built a new Openair Theater with 1800 seats for Narni Opera Festival, that was inaugurated under his artistic direction with Giuseppe Verdi's Aida. At Opera House Carlo Felice of Genova he created a big Event as a tribute to Maria Callas in Isolde role in Wagner's Tristan und Isolde. Alongside his career as director, stage and costume designer he worked at University of Perugia as teacher of Performing Arts and Direction. In 2009 directed once more La Traviata in Verdi Theatre of Messina, Bellini's Norma for Korean National Opera of Seoul and Elisir D'amore in Daejeon, Daegu and Goyang Theatres in Korea. In 2011 directed for Thoc (National Theatre of Cyprus) the tragedy "Bacchae" by Euripides. From 2012 to 2014 he directed Il Trovatore and Carmen for Tolentino Festival, Don Giovanni for Narnia Festival, Livietta e Tracollo for Brunello Cucinelli Foundation. In October 2014 he was invited in Ischia to organize a special performance in Luchino Visconti's villa as a "Tribute to Callas and Visconti"; then he went to New York to direct a workshop for young American opera singers. In May 2015 he was invited in Ulaambator to direct Livietta E Tracollo in Mongolian National Opera, and in October directed Rigoletto for the International Opera Festival in Daegu., Korea.
---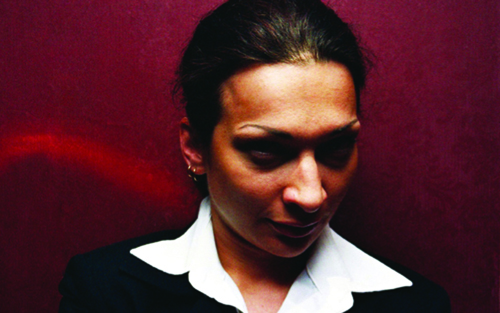 ANA ZORANA BRAJOVIĆ
Ana Zorana Brajović was born in Belgrade in 1975. She graduated at the Piano Department at The Faculty Music Arts in Belgrade, in the class of Professor Mirjana Šuica Babić. Later on, she obtained her Master's Degree in conducting in the class of Professor Jovan Šajnović. She won the October Prize for her accomplishments in music in 1995, as the youngest candidate. Ana Zorana won the first prize for performance and co-repetition in "Boris Hristov" Competition in Sofia in 2000. She received Fulbright scholarship for 2003/04 and studied at the Peabody Conservatory, Baltimore, USA, in the class of Professor Gustav Meier. As of 1st October 1994, she worked as an assistant conductor, and as of 2000/01, she became permanently engaged as a conductor in the Opera and Ballet companies in the National Theatre in Belgrade. As the youngest conductor in the Opera Company, she conducted Mozart's Magic Flute in 1995. In 2006, Ana Zorana conducted at the world premiere of opera Violet Fire by Jon Gibson, an opera on Nikola Tesla. In period between 2007 and 2012, she conducted in the regular repertoire in the National Theatre; amongst other accomplishments, she revived operas The Barber of Seville (2010) and The Masked Ball (2011). With performance of Rossini's The Barber of Seville, she celebrated 20 years of her artistic work on 24th November 1994. She started her career in 1991 as a pianist, by performing in numerous concerts in Serbia and abroad. In 1995, she held a Promenade Concert at Zaduzbina Ilije M. Kolarca accompanied by the Symphony Orchestra of the Serbian Broadcasting Corporation, when she performed both as a pianist and as a conductor. Since then, she has performed frequently with this orchestra and in 2003, with the Orchestra and the Choir of the Serbian Broadcasting Corporation, she recorded a CD – De­us Ab­scon­di­tus, suite by Aleksandar Kostić. She participated at the concert "Millennium Stage" in Kennedy Center in Washington, DC. In cooperation with musicians of the Metropolitan, she participated in the Brooklyn Music Festival in New York in 2006. She performed in opera houses in Baltimore and Washington, DC. In cooperation with the Philharmonic Orchestra of Sarajevo, she conducted Giselle in the National Theatre in Sarajevo, in 2011.
Premiere performance
Premiere 22 November 2015 / Main stage

Opera in four acts
Libretto by Arrigo Bioito, based on Shakespeare's tragedy
Conductor Ana Zorana Brajović
Stage Director Paolo Baiocco
Set Designer Nevenka Vidak
Assistant Stage Directors Ana Grigorović
Video Production Petar Antonović

Cast:
Otello Dušan Plazinić / Janko Sinadinović
Desdemona Jasmina Trumbetaš Petrović / Ana Rupčić
Iago Miodrag D. Jovanović / Dragutin Matić / Vuk Zekić
Emilia Svetlana Nestorov / Ljubica Vraneš / Tamara Nikezić
Cassio Nenad Čiča / Marko Živković
Roderigo Slobodan Živković / Danilo Stošić
Lodovico Sveto Kastratović / Strahinja Đokić
Montano Ljubodrag Begović / Pavle Žarkov
Herald Predrag Gligorić / Gavrilo Rabrenović
Soldiers, sailors, noblemen, Cypriot children and townsfolk

Takes place in a port town on the Island of Cyprus in late XV century
ORCHESTRA AND CHOIR OF THE OPERA
Concertmaster Edit Makedonska / Vesna Jansens
In Charge of Stage Music Dijana Diskić
Chorus Master Đorđe Stanković
Music Associates Gleb Gorbunov, Srđan Jaraković, Nevena Živković, Dijana Diskić
The Choir Rehearsed by Ana Zorana Brajović
Organisers Maša Milanović Minić, Snježana Vujasinović Đorđević
Stage Managers Ana Milićević, Branislava Pljaskić, Mirjana Goločevac
Prompters Silvija Pec
Assistant Set Designer Milica Vučković
Make-Up Dragoljub Jeremić
Lighting Operator Miodrag Milivojević
Set Crew Chief Master Zoran Mirić
Sound Operator Tihomir Savić
SETS AND COSTUMES WERE PRODUCED IN THE NATIONAL THEATRE'S WORKSHOPS