About Performance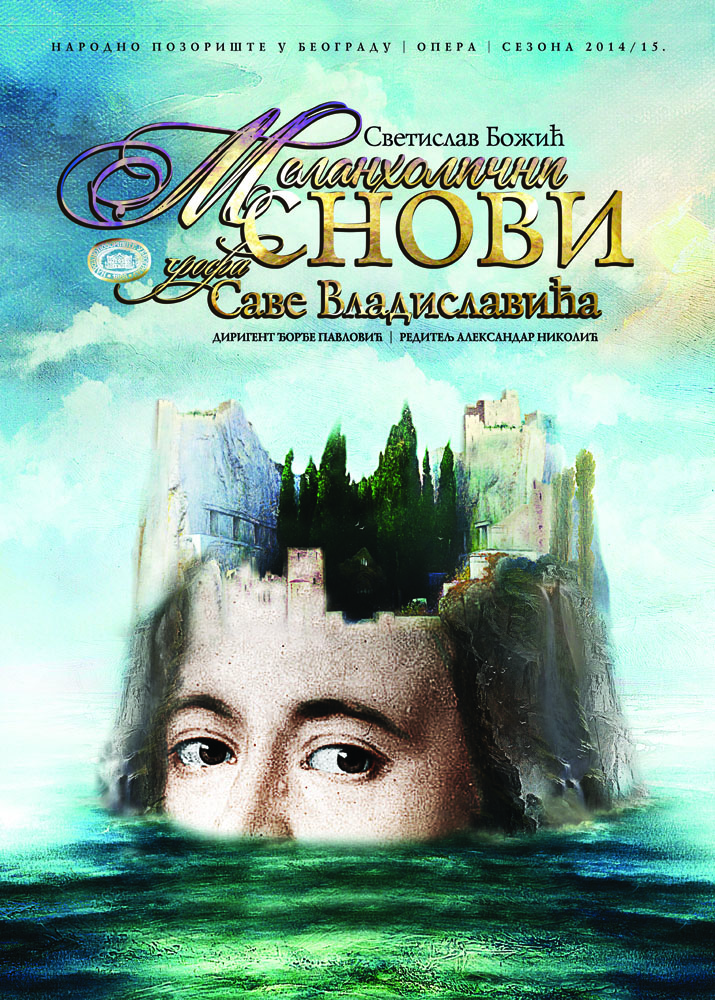 COUNT SAVA VLADISLAVIĆ
Count Sava Vladislavić – Ragusinski was born in 1668, at the landlord's estate in the village of Jasenik near Gacko in Herzegovina. His father, Luka Vladislavić, was a Serb landlord. The family was driven out from Gacko by the local Turks, and settled in Dubrovnik (hence Ragusinski – derived from Ragusa, Italian name of Dubrovnik), while his brother Duka remained in Trebinje. That line of the family became the prominent family of Dučić; the poet Jovan Dučić came from this line of the family. Sava studied maritime science; he gained high education in Dubrovnik's Catholic Jesuit schools and, later on, he took advanced courses in international commerce in Spain and France. A commercial project brought him to Constantinople, and later on, he became engaged in diplomatic service at the court of Russian Emperor Peter the Great and Empress Catherine I. He was entrusted with numerous diplomatic missions in Constantinople, Rome and Peking. The "Illyrian Count", as he liked to entitle himself, maintained contacts with fellow Serbs, with Vlach Kingdom and Moldavia, and he encouraged rebellion of Serbs in today's Montenegro. For his service in establishing and leading the Russian intelligence service, he was awarded by Peter the Great with land in today's Ukraine, a castle in Moscow and the right of free trade, at first for period of 10 years and later on for unlimited period of time. In addition, one of his greatest achievements is establishing regulations between Russia and China (The Treaty of Kiakhta), for which he was awarded with the Order of Alexander Nevsky. During his diplomatic missions abroad, Vladislavić, amongst other things, purchased works of art for the Summer Palace, Peter the Great's residence in St. Petersburg. He also cooperated with Count Pyotr Tolstoy (the ancestor of the famous family, from which writers Leo Tolstoy and Alexei Tolstoy originate). Also, while in Constantinople, he purchased a young Ethiopian slave Ibrahim Hannibal – the ancestor of Alexander Pushkin. At the beginning of the eighteenth century, at Vladislavić's suggestion, Emperor Peter the Great sent grammar book and other books to the future centre of Serbian learning, Sremski Karlovci, which was the basis for establishment of the first Serbian school in this town. During the last years of his life, overwhelmed by the death of his three daughters, Vladislavić moved to Siberia, where he founded the Town of Toitskosavsk (today's Kyakhta), where he established the Church of St. Sava, dedicated to the Serbian saint from the family of Nemanjić. Vladislavić died in St. Peterburg in 1738.
According to www.savavladislavic.com
sh.wikipedia.org
---
COUNT SAVA – THE MAN OF A DREAM
...For one quarter of a century, he was involved in all important events of the Russian Empire: he made a military alliance with the Prince of Moldova in Iasi, peace with the sultan in Pruth, an agreement of friendship and agreement on border position between China and Russia with the Chinese Emperor in Peking. However, even though unknown to the Serbian people, and at the same time of utmost importance to us, Vladislavić was the first Serb who, at the end of the dark 17th century, established interest of Orthodox Russia and Emperor Peter the Great for liberation of the Serbian people and the Balkans…
Sava Vladislavić has been completely unknown in our history… It is even stranger that there have not been many records of this important Russian diplomat, except few lines in encyclopaedias, although his name can be found in hundreds of Russian and foreign documents…
Sava Vladislavić was a typical representative of his homeland, a typical Serb from Herzegovina, spiritual and spirited, vigorous and proud, cautious and courageous, which is a typical character of a man from Herzegovina, who possesses a well known balance between positive and negative characteristics, together with almost Hellenic sense of measure. Being a Serb from Herzegovina means being more Mediterranean than Balkan, a man of imagination and a realist, a man of a dream and creator of positive things…
Jovan Dučić, Rome-Bucharest, 1933–1940.
(according to: www.savavladislavic.com)
---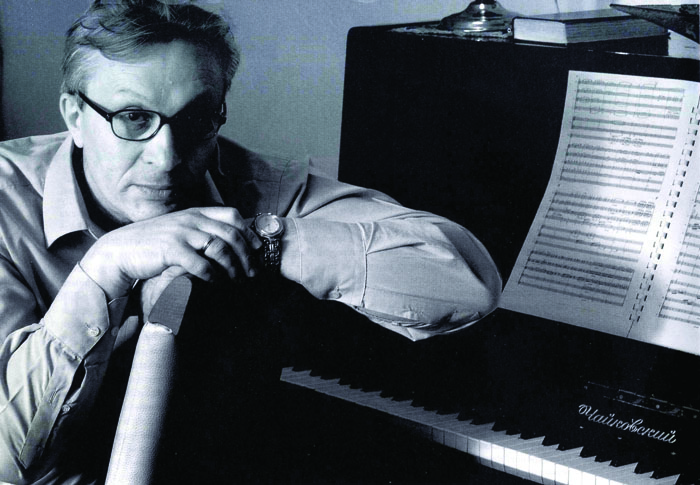 SVETISLAV BOŽIĆ
Svetislav Božić is a professor at the Faculty of Music Arts of the University in Belgrade and author of more than 200 compositions of various genres, from solo, chamber, choir, orchestral to vocal-instrumental pieces. He often writes music to the texts of our renowned poets. His choir pieces have been performed for ten years in a row at the Summer Spiritual Academy in the Studenica Monastery: Liturgy of St. John Crysostom, Requiem, All-Night Wake, Serbia (text by M. Crnjanski), The Blue Cemetery (text by M. Bojić), The Door of Salvation (text by R. P. Nogo), St. Simeon's Spiritual Successions (text by Đ. Nikolić), Liturgy of St. John Crysostom, Holiday's Eve and Spiritual Lyre for Male Choir (text by Bishop Nikolaj Velimirović). Sixtieth anniversary of the RTB Choir and eighth centenary of the Hilandar Monastery were celebrated with Hilandar Palimpsest, Božić's choir piece. Some of his significant works were compositions from the series of Morning Services from Herzegovinian Gračanica to the texts of our renowned poets, winners of the "Jovan Dučić" Award. His pieces are performed by leading national and foreign orchestras, choirs and soloists: Symphony Orchestra "Glinka" from St. Petersburg, Oxford Philomusica from London, Tchaikovsky Symphony Orchestra from Moscow, Zaporozhye State Philharmonic Orchestra from Ukraine, Choir "Glinka", Male Choir of St. Peterburg, Moscow Chamber Choir, Madrigal from Rumania, Srbadija from Bjeljina, Jedinstvo from Banja Luka, "Stanko Dragojević" from Podgorica, etc. Božić's music has been performed in twenty countries: Russia, Japan, England, Ukraine, Greece, Bulgaria, Austria, Scotland, Hungary, Italy, Switzerland, France, Spain, Belgium, Germany, Portugal, USA, Cyprus – conducted by outstanding maestros, such as Vladislav Aleksandrovich Chernushenko, Marios Papadopoulos, Vyecheslav Vasilyevich Redia, Milovan Pančić, Đorđe Pavlović, etc. Božić wrote numerous publications on art and his compositions were issued on 14 CDs and 10 CDs with other authors' music, as well as in DVDs of concerts in the country and abroad. The renowned music label NAXOS from Paris issued his music for piano inspired by our monasteries in 2012. Svetislav Božić won numerous prominent awards and recognitions.
---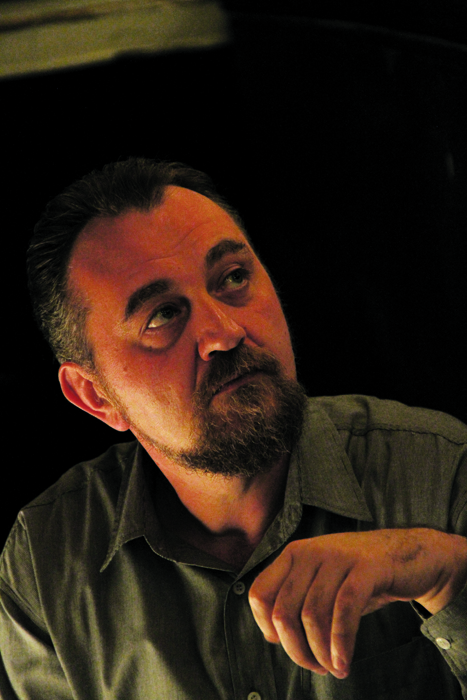 ĐORĐE PAVLOVIĆ
Đorđe Pavlović was born in 1965 in Loznica. He obtained his BA and MA degrees in conducting at the Faculty of Music Art in Belgrade in the class of Professor Jovan Šajnović. Pavlović has been working in the National Theatre Opera since 1992, where he conducted in operas The Bat, The Barber of Seville, The Troubadour, Traviata, Rigoletto, Attila, Nabucco, Don Carlos, Adriana Lecouvreur, La Boheme, Eugene Onegin and ballets The Sleeping Beauty and The Taming of the Shrew. In period 2000 – 2006, with the Choir of the Opera, Pavlović staged first productions of three comprehensive pieces, Heavenly Liturgy, Liturgy of St. John Chrysostom, and Holiday Evening Service by Svetislav Božić. Besides his work on operatic repertoire, he has been very active in concerts in our country and abroad, where he was engaged in promotion of Serbian music. Some of his performances outside the country were with the Ukrainian Radio Orchestra at Kiev Music Fest, as well as with Oxfordphilomusica Orchestra at the concert in Regent Hall in London. He has been a permanent guest conductor of State Symphony Orchestra from Zaporozje; besides giving numerous concerts with the Orchestra, he also produced a CD with them. Since May 2006, he has been working as a head conductor in Borislav PašćanYouth Philharmonic. He gave numerous concerts with the Youth Philharmonic and won the Gold Plaque of Kolarac's Legacy Award, at the celebration of 130th Anniversary of the cultural institution (in 2008), and Golden Ring of the Cultural and Educational Community of Serbia for his permanent contribution to culture (in 2009). He belongs to a generation of Serbian conductors who focus their spiritual and artistic growth on incessant source of national music by enriching their repertoire with pieces of spiritually similar music cultures.
---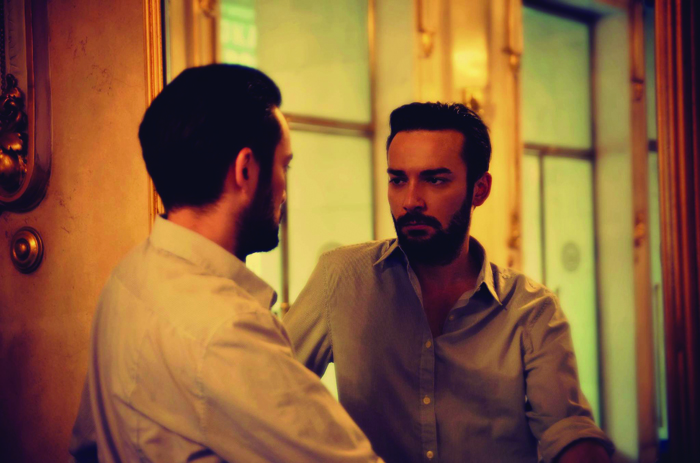 ALEKSANDAR NIKOLIĆ
Aleksandar Nikolić graduated from the Theatre and Radio Directing Department at the Faculty of Dramatic Arts in Belgrade and currently attends doctoral studies at the Audio-Visual Arts Department in the class of Professor Svetozar Rapajić at the same Faculty. Nikolić studied History of Arts (Faculty of Philosophy) and Industrial Design (Belgrade Polytechnic College). He attended advanced training courses in Brescia (Italy), Hanover (Germany) and Thessaloniki (Greece). Since season 2009/10, he has been engaged in the Opera of the National Theatre in Belgrade at maintaining and renewal of the repertoire: The Love for Three Oranges, Lucia di Lammermoor, The Marriage of Figaro, Carmen, Adriana Lecouvreur, The Masked Ball…
Staged pieces (selection): Mysterious Stranger / Studies on Greyleg Geese (Theatre Filodrammatica, Rijeka, Croatia), Shakespeare: Sonnets (National Theatre in Belgrade), Nella note densa… In the Dark Night…(National Theatre in Belgrade), Milutin Milanković (Opera and Theatre Madlenianum, Belgrade), Pierrot Lunaire / Poet Lentz (Opera and Theatre Madlenianum, Belgrade), In the Praise of Love – Tristan and Isolde (Theatre Filodrammatica/ HKD Sušak, Rijeka and the Belgrade Youth Centre), Istar – world premiere of Ivan Brkljačić's piece (Danubefest, the Fortress of Belgrade); The Christmas Journey (National Theatre in Belgrade), Nachtklänge (Danubefest, the Fortress of Belgrade), Le Chat botte by Charles Perrault (Pavilion "Veljković", Belgrade); Lily of the Valley or Jacob Apfelbek by Bertolt Brecht (TIBA Festival, Belgrade), Stories My Grandmother Told Me (CC Pavilion, Hanover, Germany); Europe (UN)limited (CC Pavilion, Hanover, Germany); a series of children's musical shows Cruise with Marina on the "Three in One" Boat – A Stolen Doll, Far away from Home, Honesty and Bravery, Mercy (National Theatre in Belgrade and Marina Milić Apostolović, 2013/14).
---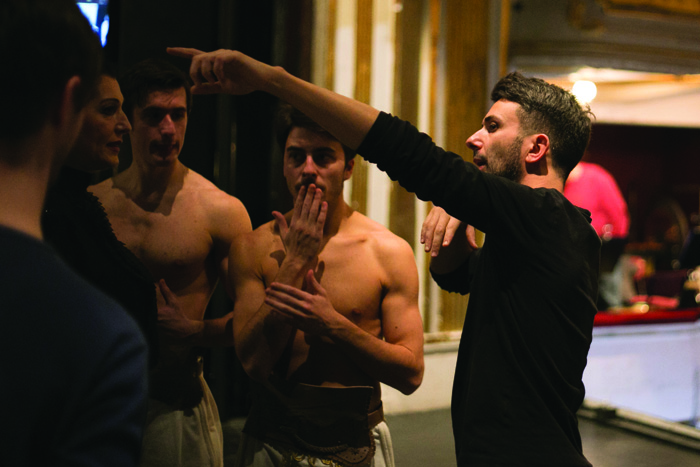 ALEKSANDAR ILIĆ
Aleksandar Ilić is the principal soloist of the Ballet Company in the National Theatre in Belgrade, as well as a choreographer and a professor at the Alpha University. In the course of his career, Ilić has cooperated with numerous local and international artists and interpreted the whole soloist repertory in classical, neoclassical and contemporary productions in the National Theatre and in the Madlenianum Opera and Theatre. Ilić choreographed the following ballets and productions: Viva la vida! (2009), The Lisbon Story (2010), The Magic Bean (2009); Behind a Mirror (2011), The Festival of Love (2011), The Ballad about the Stray Moon (2012), The Valet's Broom (2012), Dance Theatre "Mrs" (2014)... In 2012, he presented his Master's thesis My phobia – Pteronophobia at the Laban Conservatoire of Music and Dance in London; his presentation was inspired by the second act of Swan Lake and his own fear of feathers. Aleksandar Ilić wrote two books of poetry, The Holiday of the Heart (1999–2010) and In Presence of Whispers (2013). Ilić is the founder of the Association of Professional Ballet Dancers, Choreographers and Ballet Pedagogues of Serbia. He is the editor in chief of Stepart, a publication on dance. He is a founder of the Institute of Dance in Belgrade. Ilić won recognitions for his work from the National Theatre, the City of Belgrade, two "Dimitrije Parlić" Awards and the "Filip Višnjić" Award for Lifetime Accomplishment.
Premiere performance
Premiere, February 28th, 2015 / Main Stage

Libretto by Svetislav Božić
(poetry by Miloš Crnjanski, Jovan Dučić, Momčilo Nastasijević, Dejan Medaković and fragments from the play "Nikola Tesla" by Miloš Crnjanski)
Conductor Đorđe Pavlović
Stage Director Aleksandar Nikolić
Choreographer Aleksandar Ilić
Set Designer Boris Maksimović
Costume Designer Katarina Grčić Nikolić
Video Production Petar Antonović
Premiere cast:
Sava Vladislavić Ivan Tomašev / Dragoljub Bajić
Muse, Dove, Ellen Sanja Kerkez / Jasmina Trumbetaš Petrović
The Angel of Temptation, Empress, Magna mater Jadranka Jovanović / Višnja Radosav / Ljubica Vraneš
Nikola Tesla Marko Kalajanović / Vuk Zekić
Tesla, Emperor Nenad Čiča / Dejan Maksimović
Meandžić Igor Matvejev / Slobodan Živković * / Danilo Stošić
Buda Igor Matvejev / Slobodan Živković * / Danilo Stošić
A Boy-Emperor, Tesla as a Boy Bogdan Iričanin
Prince, Boy Nikola Ivan Pivko
Princess, Remorse Frančecka Pivko
Girl Ivana Kozomara Duduković / Tijana Šebez
Vision Tijana Šebez / Ivana Kozomara Duduković
Pan Miloš Marijan / Bernardo Badano
Destiny-Fairies Ines Ivković, Drina Pešić i Iva Ignjatović
Ballet Olja Đukić, Valentina Đurašin, Aleksandra Lojić, Tatjana Tatić, Mina Radoja, Jovanka Zarić; Čedomir Radonjić, Raffaele Diligente, Nicola Bianco, Max Robertson, Jurij Gregulj
ORCHESTRA, CHOIR AND BALLET OF THE NATIONAL THEATRE IN BELGRADE
* Member of the "Borislav Popović" Opera Studio of the National Theatre in Belgrade
Concertmaster Edit Makedonska / Vesna Jansens
Chorus Master Đorđe Stanković
Music Associates Srđan Jaraković, Gleb Gorbunov, Marko Bogdanović
Ballet Associates Paša Musić
Organizers Maša Milanović Minić and Snježana Vujasinović Đorđević
Stage Manager Mirjana Goločevac / Ana Milićević
Prompter Silvija Pec
Assistant Director Sofija Bokan
Set computer design Milica Maksimović
Assistant Costume Designer, costume art, masks and jewelary Ružica Ristić
Assistant Costume Designer Sara Bradić
Light Operator Miodrag Milivojević
Make-Up Dragoljub Jeremić
Set Crew Chief Zoran Mirić
Sound Operator Dejan Dražić
Sets were made in the National Theatre's workshops under supervision of Goran Milošević
Costumes and shoes were made in the National Theatre's workshops
Male costumes' designer Drena Drinić
Head of male costumes tailor shop Jela Bošković
Female costumes' designer Radmila Marković
Head of female costumes tailor shop for Snežana Ignjatović
Shoe designer Milan Rakić
Head of shoemaker's shop Žarko Lukić