THE PICTURE OF DORIAN GREY
ballet choreographed by Vladimir Logunov, after the novel by Oscar Wilde
About Performance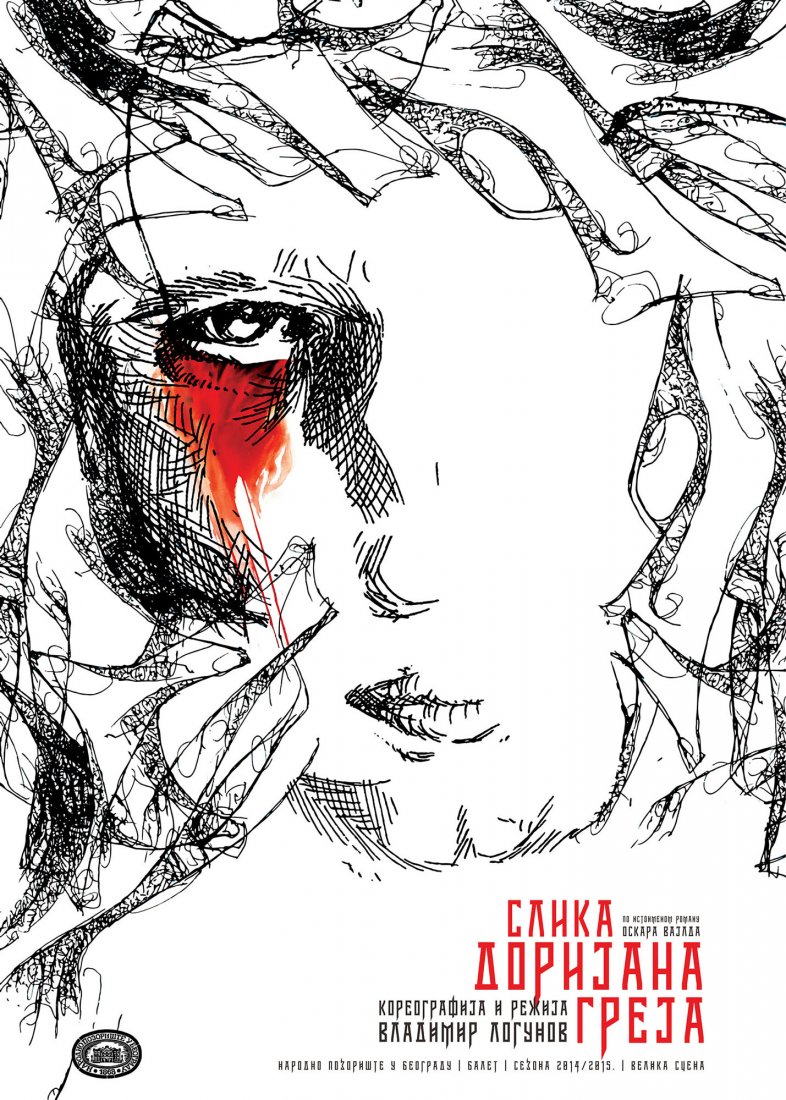 ABOUT OSCAR WILDE
One should be familiar with Wilde's life in order to enjoy his books. Just like the good and prolific Renaissance masters, he held his life in his hands as a work of art (…) his excellent paradoxes on politics and nations, on richness and work have become outdated, while his witty sentences about life and art sparkle with more light every day. A lot has been written about Wilde, either malicious or positive. (…)
The three main characters are merely three Wilde's faces: a lord who wittily despises everything, a painter who desperately loves everything beautiful and a youth who plunges into pleasure looking for answers to the secret of life. In the fireworks of sharp sentences that mock everything, there is a beauty of words, which is only rarely found in literature. What we read there intoxicates the soul and makes the book seem to possess the power its title character believes into. Wilde simply astonishes with his vast knowledge of beautiful things. It is all scattered throughout the novel, sometimes recklessly, but with endless abundance. This is surely the most brilliant novel about decadent English aristocracy, more accurate than French novel The Red Lily by Anatole France. And when Wilde as an ironic psychologist and an impetuous moralist shall be long forgotten, only then Wilde's glory as an aesthete will become strong. Because, as an aesthete, he represents one of the most exquisite minds who dedicated themselves to writing. Although he approached art only from its hedonistic side, since it probably is the only side to approach it, he wrapped it into mysterious greatness that ever since the ancient Greeks to this day nobody could accomplish. Therefore, the novel will be a special experience for everybody. Because, when you read it and forget all the characters and events in it, some sort of restlessness will remain in your soul for a long time owing to mysterious beauty of the novel, the sort that only the works dating from Greek and Renaissance times possessed, when they knew the truth, "Beauty is the only thing time cannot damage. Philosophies scatter like sand, religions succeed each other, but beauty is the delight of all times and belongs to eternity".
Extracts from Miloš Crnjanski's review
Oscar Wilde, The Picture of Dorian Gray, Feniks Libris, Belgrade, 2005
---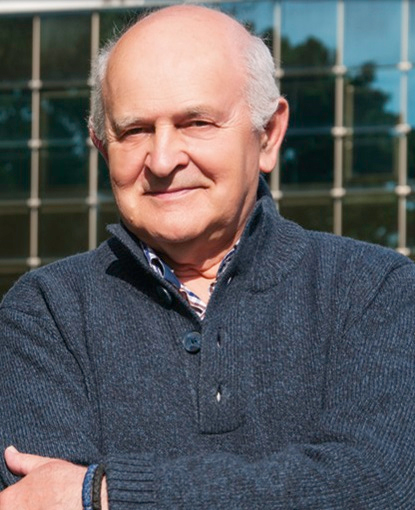 VLADIMIR LOGUNOV
Vladimir Logunov is a ballet artist, choreographer and pedagogue. He was born in Belgrade on 28th July 1942. His first encounter with ballet happened in Split, where he attended ballet classes with the ballet pedagogue Mila Katić; in 1964, he graduated from the "Lujo Davičo" Ballet School in the class of Nina Kirsanova. The same year, he joined the Ballet Company of the National Theatre in Belgrade. Soon after, he became a soloist. He interpreted numerous significant ballet roles, Giselle – Hilarion, Swan Lake – Von Rothbart, Juan de Carissa – Double, Anna Karenina – Karenin, The Tales of Hoffmann – Dapertutto, The Legend of Ohrid – Sultan, Dual of Tancred and Clorinda – Warrior, Coppelia – Coppelius. Logunov won the National Theatre's Award for the role of Coppelius in 1980. Logunov attended advanced training in choreography in Moscow, at the GITIS Theatre Academy in 1975. He did his first professional choreography in the "Boško Buha" Theatre in 1973. In 1974, he staged a short ballet to the music Behind the Sun Rays by Zoran Erić for the International Choreography Competition in Köln. As a choreographer, Logunov produced numerous successful ballet productions in all significant national theatres in the country and abroad; he cooperated in drama and opera productions with many renowned stage directors, such as Miroslav Belović, Nikita Milivojević, Radoslav Dorić, Jagoš Marković, Borislav Popović, Ivana Vujić, Irfan Mensur, Irena Ristić, Tanja Mandić Rigonat, Voja Soldatović, Paolo Magelli, Jovan Ristić, Dimitrije Jovanović, Vida Ognjenović, Miša Vukobratović, Egon Savin, etc. He was a Director of the Ballet Company of the National Theatre in Belgrade in period between 1980 and 1985. Choreographies:
National Theatre in Belgrade
Ballet productions: A. Vivaldi, Forma Viva (1979); K. Baranović, Licitarsko srce (1981); L. Minkus, Don Quixote (1988); Bizet / Shchedrin Carmen (1991); P. I. Tchaikovsky, The Sleeping Beauty (1996); D. Shostakovich, Autumn Rain (1999); E. Elgar / D. Đuričić, Doctor Jekyll and Mr. Hyde (2001).
Operas: Eugene Onegin, Attila, Othello, Traviata, The Daughter of the Regiment, The Consul, Cinderella, The Marriage of Figaro, The Pearl Hunters, Macbeth, Don Carlos, Adriana Lecouvreur.
Terazije Theatre – Musicals: Fiddler on the Roof, Kiss Me, Kate and A Chorus Line.
Serbian National Theatre in Novi Sad
Ballets: K. Orff, Carmina Burana (1992); Shchedrin / Bizet, Carmen (1992); P. I. Tchaikovsky Serenade and M. Ravel Bolero (1993), Vangelis / S. Divjaković, Poem on Love (1996); P. I. Tchaikovsky, Swan Lake (2008)
Operas: Traviata, May Night, The Queen of Spades
Operetta The Bat
Musical The Man of La Mancha
Croatian National Theatre and Ballet School in Zagreb – ballet G. Bizet, Symphony in C (1989)
Croatian National Theatre in Split – A. Dvorak, Symphony from the New World (1999)
Gatherings in Ljubljana – short ballets: Senneville / Prokofiev, The Meeting (1981), L. Beethoven, The Moonlight Sonata (1985), Vangelis, Terpsihora (1987), Z. Erić Cartoon (1989).
Ragusa Ballet, Italy – A. Dvorak, Symphony from the New World (1991)
Ballet in Cyprus – P. I. Tchaikovsky, The Nutcracker (1997), F. Chopin, Ballet (1999) and Bizet / Shchedrin Carmen (1999)
Macedonian National Theatre Skopje – S. Stojkov, Tashula, The Slave of Ohrid (2004)
National Theatre in Sarajevo – J. Marić, Exhibition of Paintings (2006)
"Lujo Davičo" Ballet School – P. I. Tchaikovsky, The Nutcracker (on the repertoire since 1992)
Ballet School in Novi Sad – S. Prokofiev, Symphony and G. Bizet, Symphony in C
Awards and recognitions:
Bronze Medals (1982, 1984) and Silver Medal (1986) at the Yugoslav Ballet Competitions in Novi Sad in the choreographer category.
Award for many years of comprehensive activities in education of young talents (Association of Music and Ballet Pedagogues of Serbia)
"Dimitrije Parlić" Award for best choreography in season 2001/02 for the production Doctor Jekyll and Mr. Hyde (Association of Ballet Artists of Serbia), Doctor Jekyll and Mr. Hyde – Award for Best Production in Season 2001/02 (National Theatre)
Lifetime Achievement Award (Association of Ballet Artists of Serbia, 2003)
Recognition for National Contribution to Culture (Ministry of Culture of the Republic of Serbia)
Special Golden Ring Award for Lifetime Achievement, 2014
The Cypriot Dance Committee proclaimed him an honorary member of the Cyprus Ballet.
---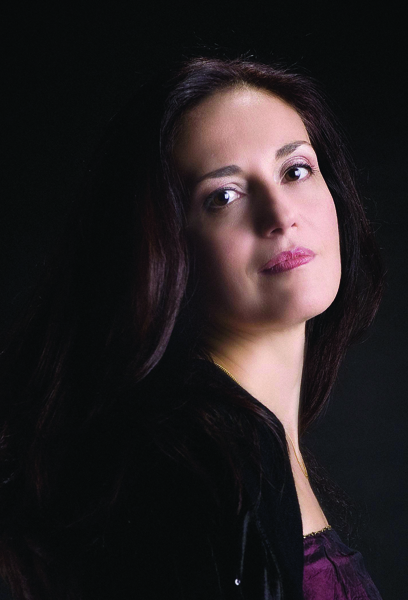 ALEKSANDRA PALADIN
Aleksandra Paladin, MA, Musicologist, editor-in-chief for classical music in the Radio Belgrade 1, author and host of the Susretanja Show. She is the founder and editor-in-chief of The Musica Classica, the first classical music magazine in Serbia, an artistic director of the Musica Classica Light Festival. Aleksandra worked as a screenwriter and host in numerous programmes of the Musical Programme of the Television Belgrade. She authored series of programmes Belgrade in Musical Events in the XX Century and Alphabet of Music, produced by the Educational and Scientific Programme of the Serbian Broadcasting Corporation. Aleksandra is engaged in researches regarding management in culture, application of music in media and Serbian history of music. She is involved in theoretical and practical side of therapeutic application of music in medicine. She presents her works from these areas of interest both in country and abroad. Aleksandra is involved in musical reviews. For almost a decade, she has been in charge of public relations of the Mokranjac Days Festival, and since 2014, of the Musical Programme of the Serbian Broadcasting Corporation (SBC). She worked as a promoter for numerous musical events; she wrote reviews for numerous music publications. She was a member of jury in musical competitions (Yugoslav Choir Festivities, Mokranjac Days, Golden Mermaid, Belgrade Children's Spring, FEDEHO). She wrote textbooks for primary school and grammar school, brochure Susretanja – 30 Year Anniversary (SBC) and Following the Path of Music in Serbia – Festivals (Serbian Tourist Organisation), as well as the monograph Children's Choir of SBC 1947–2012 – Challenge that Inspires (SBC). She wrote music for the film Mokranjac Forever (directed by M. Stamenković) and for staging of dramatisation of The Carnival of the Animals by C. Saint-Saens (AU Banjaluka).
---
Premiere performance
Premiere, 30th March 2015 / Main Stage

Ballet in two acts
Choreography and Stage Directing Vladimir Logunov
Libretto after Oscar Wilde's novel The Picture of Dorian Gray Dušan Milosavljev
Selection of Music Aleksandra Paladin
Music: Ralph Vaughan Williams, Michael Tippett, Krzysztof Penderecki, Gyorgy Ligeti
Assistant Choreography Maja Varićak Antić
Set Designer Boris Maksimović
Costume Designer Katarina Grčić Nikolić

Premiere Cast:
Dorian Gray Dejan Kolarov
Lord Henry Milan Rus
Basil Hallward Taylor Clow
Sybil Vane Bojana Žegarac Knežević
James Vane Miloš Marijan
Alice Vandeleur Maja Varićak Antić
Lady Agatha Nada Stamatović
Lulu, a Waitress Milica Jević Drndarević
Hetty Brankica Mandić
Duchess of Monmouth Nelka Lazović
Duchess of Monmouth's Brother Danil Kolmin
John, a Sailor Jose Iglesias
Mrs. Vandeleur Sanja Tomić
Butler Igor Karakaš
Ball Milja Đurić, Ljupka Stamenovski, Smiljana Stokić, Olja Đukić, Stefani Li Goldhan, Dejana Zlatanovski, Jovanka Zarić, Aleksandra Lojić, Mihajlo Stefanović, Čedomir Radonjić, Branko Sarić, Bernardo Badano, Nikola Bjanko, Raffaele Diligente, Martin Hamer, Danil Kolmin
Inn Dragana Vujičić, Milena Ivić, Iva Ignjatović, Jelena Momirov, Tijana Šebez, Verica Stanojević, Marina Miletić, Drina Pešić, Željko Grozdanović, Miloš Kecman, Vladimir Panajotović, Max Robertson, Dušan Milosavljević, Branko Sarić, Čedomir Radonjić, Bernardo Badano, Nikola Bjanko, Raffaele Diligente

Director of Ballet Konstantin Kostjukov
Assistant Director Miloš Dujaković
Organisers Brankica Knežević, Gojko Davidović
Ballet Associates Milica Bezmarević, Marija Vještica, Paša Musić
Assistant Costume Designer Ružica Ristić
Computer design of the set Milica Maksimović
Make-Up Dragoljub Jeremić
Light Operator Miodrag Milivojević
In Charge of the Set Crew Zoran Mirić
Sound Operator Perica Ćurković
Stage Manager Brankica Pljaskić